Syntrax Nectar Review

- 14 Things You Need to Know
Syntrax Nectar – a protein supplement among thousands of protein supplements. What makes this product so different from the others? Our research team wanted to find out, so they took the product and started digging into what's behind it.
With information on ingredients, side effects, pros and cons and more, our team presents the bottom line on Syntrax Nectar. Is it worth a try?
Syntrax Nectar can be purchased through their Official Site.
Overview
What is Syntrax Nectar?
Syntrax Nectar is a whey protein isolate supplement with unique flavors that the company claims sets this product apart from others. The description says you can eat the powder out of the container, and it will taste like candy. The company claims to offer the highest quality whey protein isolate ever developed. You can make powder lattes and other similar drinks.
Does Syntrax Nectar Work?
Journal of Toxicology and Environmental Health Part B, Critical Reviews — "Sucralose is a synthetic organochlorine sweetener (OC) that is a common ingredient in the world's food supply. Sucralose interacts with chemosensors in the alimentary tract that play a role in sweet taste sensation and hormone secretion."
Journal of Sports Medicine and Physical Fitness — "Whey protein supplementation did not differentially influence performance, cardiorespiratory fitness, upper and lower body strength, immune or hormonal adaptations following 6 weeks of concurrent training."
Nutrients — "Resistance-trained individuals may benefit from protein supplementation after an evening bout of resistance exercise as well as the following morning to attenuate overnight fasted-state protein losses and enhance exercise performance recovery."
Products Similar to Syntrax Nectar
Company Info
Who Makes Syntrax Nectar?
Syntrax is the business behind the Nectar whey supplement. The company offers an extensive line of products that include weight gainers, additional whey supplements, amino acids and more.
Company and the Better Business Bureau (BBB)
Syntrax says one of the main goals of the company is "to produce the best product at the best price." Our research into the supplement will shed some light on whether or not the products are actually the best.
There is no BBB page for Syntrax. We're always surprised to find this as most prosperous companies are listing with the Bureau. We'd like to see a page created with information on the company if only to understand where Nectar comes from.
Scroll below for one of the best products we've seen over the last year.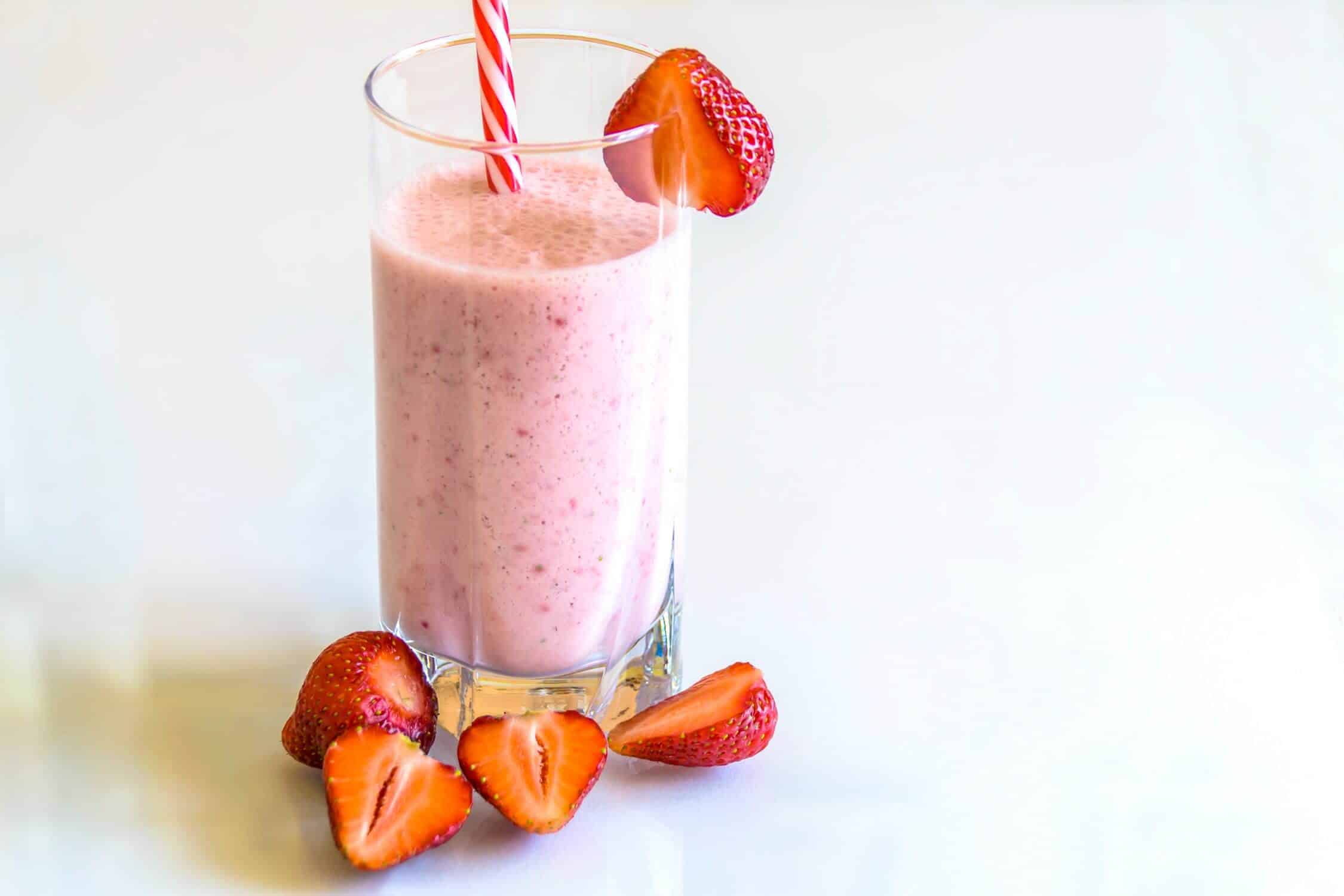 Products
Other Syntrax Products
Some of the other products available from Syntrax include:
Whey Shake
Essence
Macro Pro
Matrix
Trophix
Micellar Creme
Goliath
Amino-Tor
Matrix Amino
SuperGlu
Fyre
Guggulbolic
Claims
Syntrax Nectar Claims
Syntrax isn't afraid to share what they believe sets the company apart from the competition. The company claims include:
"Unrivaled taste

Unique, effective formulations

Proprietary, cutting-edge research

Exceptional raw materials and ingredients

Unrivaled manufacturing

Stringent quality control"
Ingredients
Syntrax Nectar Ingredients
There's one main ingredient in Syntrax Nectar. The others are there to add flavor and sweetness, but not much else. Each flavor of the whey protein drink will have at least one additional ingredient that works as a flavoring. For instance, the vanilla powder contains vanilla bean powder.
Whey Protein Isolate
Walnut Extract
Natural and Artificial Flavors
Soy Lecithin
Salt
Acesulfame-K
Sucralose
Flavors for this supplement include Apple Ecstasy, Caribbean Cooler, Crystal Sky, Fuzzy Navel, Lemon Tea, Pink Grapefruit, Roadside Lemonade, Strawberry Kiwi, Twisted Cherry, and Wild Grape.
Details on Ingredients
Details on Ingredients
Let's take a look at what science has to say about the Syntrax Nectar ingredients.
Whey Protein Isolate: Derived from milk, whey protein is the most popular protein powder. Research has shown some pretty incredible benefits – but what it hasn't shown is that taking more protein than the body needs is detrimental to diet and health.
When increased as part of an energy-restricted diet, protein plays a crucial role in suppressing appetite, according to research in the journal Obesity.
Now, whey protein may not be the best option for appetite suppression. A study in the Nutrition Journal showed casein and soy proteins are more effective at hunger control than whey.
Supplementation with whey protein appears to be more effective in men than women, says a study in Nutrition and Diabetes.
Though whey protein may positively affect exercise performance, the effect is maximized with the addition of creatine, says the journal Sports Medicine.
Side Effects
Syntrax Nectar Side Effects
The most common Syntrax Nectar side effects are a result of the ingredients, not this particular product. Ingredient-based side effects may include:
Stomach upset
Dry mouth
Nausea
Gastrointestinal distress
Gas
Bloating
Weight Loss
Syntrax Nectar and Weight Loss
As cited research shows, there's a chance whey protein can help with weight loss. One study in the British Journal of Nutrition claims whey protein "increased satiety response." Basically, it helps the user feel full faster.
Nutrition
Syntrax Nectar Nutritional Information
The product label lists the nutritional information for ¼ scoop of the powder. This is nowhere near enough, and the company agrees with that because the total protein amount listed is for about one scoop. The nutritional information for one scoop of Syntrax Nectar is:
Calories: 100

Total Fat: 0g

Cholesterol: 0g

Sodium: 120mg

Potassium: 160mg

Total Carbohydrates: 0g

Calcium: 8%

Phosphorus: 8%

Protein: 23g
Directions
How to Use Syntrax Nectar
The label says one serving of Syntrax Nectar is ¼ scoop. Based on our research, it looks like one scoop is more like one serving. You mix your powder with your favorite drink, such as nut milk, skim milk, water, or juice. Calorie-free options are ideal if you're looking to lose weight with Nectar.
Cost and Where to Buy
Cost and Where to Buy
You can purchase Syntrax Nectar from the official website, first and foremost. Not all companies directly sell their products. Other retailers selling the whey protein supplement include:
You can expect to pay somewhere in the range of $40. When we looked for Syntrax Nectar samples, which is important when taste is a common issue with protein products, but we found no samples.
Pros and Cons
Pros and Cons
After all research is said and done, what pros and cons did we find out about Syntrax Nectar?
Pros:
Whey protein can help with weight loss.
Increased protein is associated with decreased hunger.
Cons:
Whey causes stomach issues in some people.
The product is milk-based, so not ideal for people with lactose intolerance.
Some studies show casein and soy proteins are more effective at appetite suppression.
What Users Are Saying
What Users Are Saying
"My favorite protein I use daily with Fairlife Non Fat Milk or Kroger's Carbmasters milk. Lite chocolate taste that's not overpowering and not chalky in my opinion. I pre-make/mix 4 or 5 at a time buy using Tupperware Pop top bottles….stir….Refrigerate…. Morning, shake and enjoy on my drive to work. Other flavors are ok…but this is my personal favorite. cafe latte, cookies and cream are nice flavors too."
"Tasted horrible."
"We love this product. My husband mixes in unsweetened almond milk and I mix into plain Greek yogurt with berries. So perfect."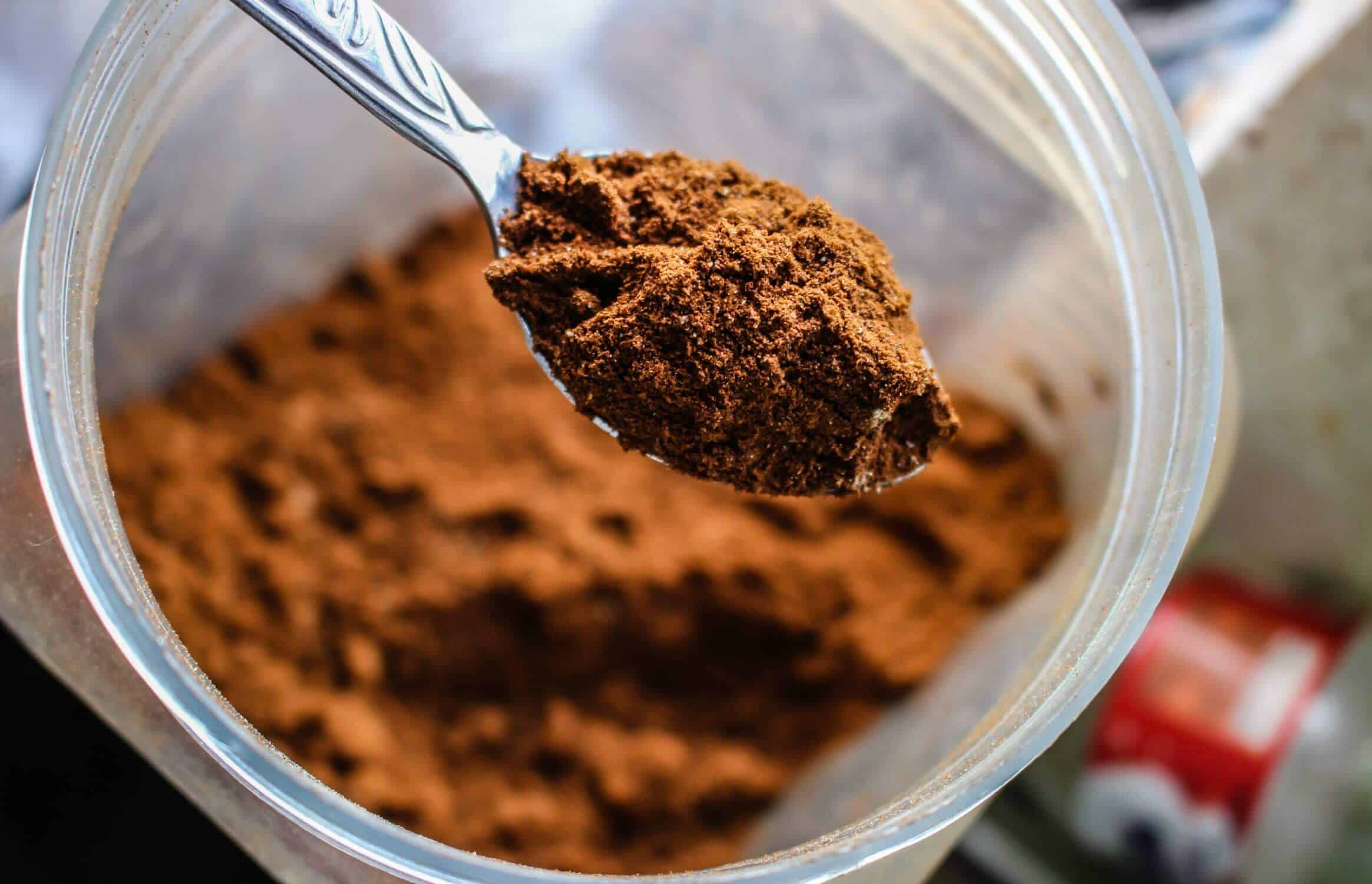 Bottom Line
Bottom Line on Syntrax Nectar
After a close look at Syntrax Nectar, we're not surprised by what we found, but there's no real side effects or cons that aren't the same for every whey product. If you're in the market to use protein to lose weight, a meal replacement complete with vitamins may be a better option.
Losing weight with protein is an excellent choice, according to research and clinical support. However, weight loss is about more than fighting hunger. Sometimes you need a little help.
Among the best in weight-loss and support apps is one called Noom. The program was designed by doctors. It offers food and exercise tracking, an extensive food database managed by nutritionists, not users, and human coaching, so you know someone is always there.
We love Noom so much we've partnered with the company to offer our readers a free trial offer.
Learn More About Noom »