Tart Cherry Gummies Review

- 8 Things You Need to Know
Tart cherries, also known as the dwarf, sour, or the Montmorency tart cherry variety, have become popular over the last few years, which is why tart cherry gummies have become so popular. Tart cherry is a fruit from the Prunus cerasus tree. Compared to sweet cherries that you can enjoy fresh, tart cherries are consumed juiced, dried, or frozen, but does that mean they have different benefits too?
Since tart cherry has gained popularity in the supplement industry because it is linked to several health benefits, our team decided to investigate this kind of product further. After researching the ingredients, potential benefits, side effects, and more, our team got down to the bottom line of this product. Make sure to keep reading if you want to learn more about tart cherry gummies!
Overview
What is Tart Cherry Gummies?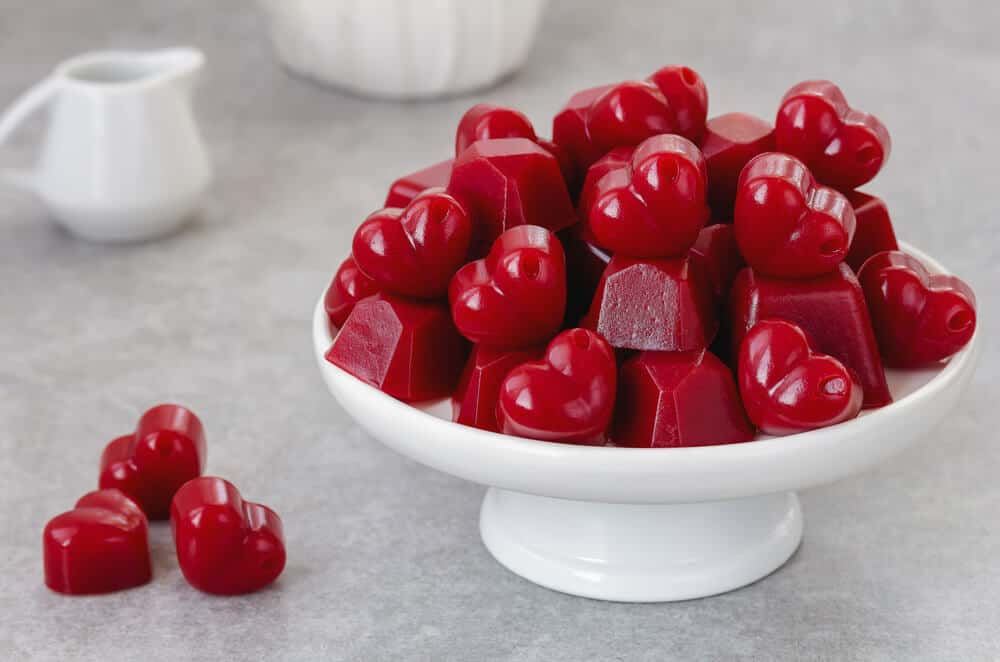 Tart cherry gummies are usually made from the same simple ingredients used to make tart cherry juice—tart cherry extract and water. Manufacturers boil tart cherries to extract the pulp and then use the pulp to make tart cherry powder, capsules, and juice supplements.
Gelatin is an additional ingredient used to turn the liquid into a gummy. Depending on the brand, the ingredient list may include added sugars, dyes, and preservatives.
AR: This study suggests that tart cherry juice may help alleviate acid buildup.
Journal of the International Society of Sports Nutrition: This research found that the consumption of tart cherry juice may lead to a modest reduction in blood pressure levels.
Nutrients: According to this study, tart cherry juice may reduce inflammation in some individuals.
Tart Cherry Gummies Competitors
Who Makes Tart Cherry Gummies?
Examples of tart cherry gummies in the market include:
Purefinity Tart Cherry Gummies
Katherine and Clark Tart Cherry Gold Montmorency Gummies Ultra Concentrated Juice Extract with Celery Seed
Flamingo Tart Cherry Extract Gummies with Celery Extract
Enzymatic Therapy Tart Cherry Ultra Gummies
Nature's Way Tart Cherry Ultra Gummies
Scroll below for one of the best products we've seen over the last year.
Benefits
Tart Cherry Gummies Benefits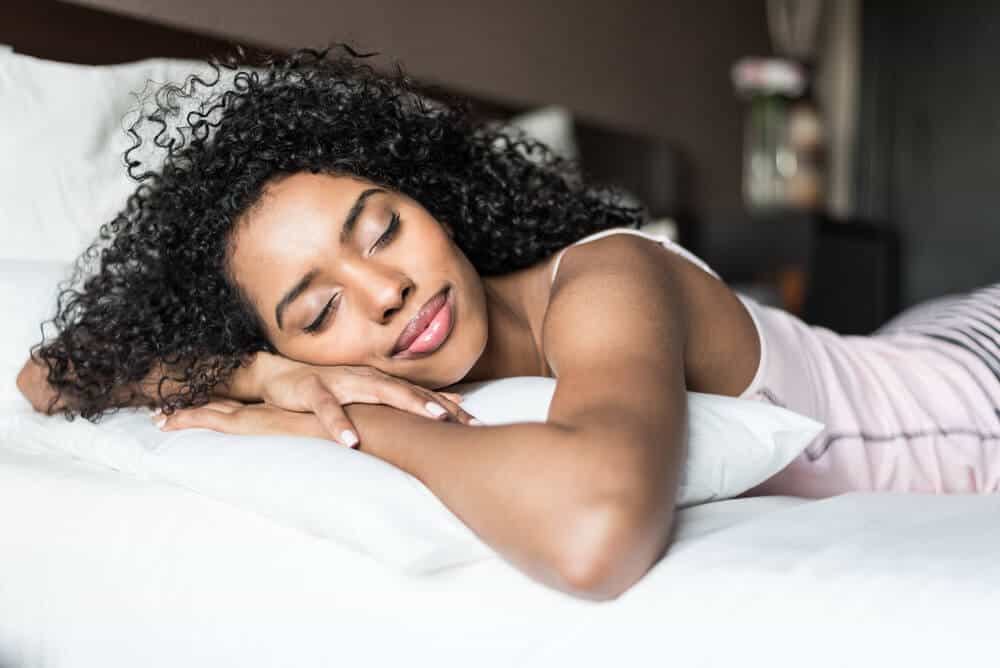 The primary ingredient of most of these gummies is tart cherry extract. The extract has been scientifically proven to offer the body numerous health benefits. Some of the benefits from the gummies may include:
High Nutrient Content
Tart cherries contain various nutrients. These nutrients include antioxidants, carbs, proteins, fibers, fat, vitamin A, vitamin C, potassium, manganese, copper, and vitamin K. Tart cherries also contain small amounts of calcium, B vitamins, magnesium, iron, omega-6, and omega-3 fats.
According to the Nutrients, tart cherries contain very high levels of antioxidants and vitamin A when compared to sweet cherries.
Increased Muscle Strength and Reduced Muscle Soreness
Physically active people are interested in tart cherries because of their effect on muscle strength and soreness. However, according to research published in Nutrients, the juice caused no statistically significant changes in muscle soreness.
Better Sleep
Tart cherries are thought to be an effective way to increase the sleep individuals get each night. This is because tart cherries contain large amounts of melatonin, a hormone responsible for sleepiness.
According to the European Journal of Nutrition, tart cherry increases melatonin levels and helps improve the quantity and duration of sleep.
Reduced Symptoms of Gout and Arthritis
Tart cherry helps reduce symptoms of arthritis such as inflammation and joint pain. According to a study by Osteoarthritis and Cartilage, patients who consumed 480 ml of tart cherry juice daily experienced slightly less stiffness and less pain after six weeks.
Improved Brain Health
Oxidative stress leads to inflammation, which can lead to some negative health conditions. The gummies contain large amounts of antioxidants, such as powerful polyphenols and plant compounds that may have protective effects on brain cells.
One study published in the European Journal of Nutrition that involved older adults found that those who consumed tart cherry juice for 12 weeks experienced short-term and long-term memory and verbal fluency improvements.
Strengthened the Immune System
Tart cherries contain numerous minerals, vitamins, and plant compounds proven to boost the immune system. Particularly, researchers believe that its high level of antioxidants may help to prevent infections. According to a study conducted by the Journal of the International Society of Sports Nutrition, 50% of the runners given the placebo developed urinary tract symptoms after the race while those given tart cherry juice did not.
Reduced Pain
Tart cherries may help reduce peripheral neuropathy, a pain caused by nerve damage. According to a study by the IMCJ, a 14-day course of tart juice significantly improved non-diabetic peripheral neuropathy in the majority of the patients.
Weight Loss
Tart Cherry Gummies and Weight Loss
Eating cherries may help individuals lose weight. They have fewer calories and fiber to keep you feeling full longer. According to a study by Nutrients, tart cherry juice was observed to reduce weight, belly fat, and cholesterol levels in rats. There are no human studies of this effect.
Side Effects
Tart Cherry Gummies Side Effects
Tart cherries contain high amounts of sorbitol—a type of sugar alcohol with a sweet taste that the human body metabolizes slowly. Side effects of sorbitol include mild nausea, gas, bloating, abdominal discomfort, stomach cramps, vomiting, and diarrhea.
Some commercial tart cherry gummies contain added sugars. If users have diabetes or have any other condition that affects their blood sugar, they should speak to their doctor before adding tart cherry gummies to their diet.
How to Use Tart Cherry Gummies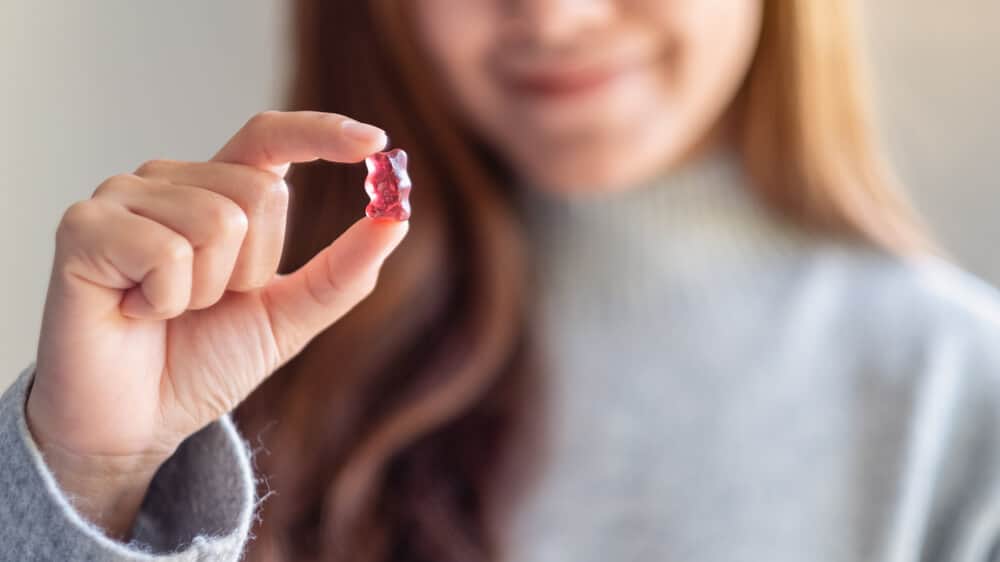 Most commercial cherry gummies have a serving size of two gummies per day. If you're using tart cherry gummies for sleep, take them before going to bed. The gummies are not to be used by women who are pregnant or nursing.
It's crucial to speak to a doctor about the supplement before beginning dosage and follow their instructions.
Pros and Cons
Cost and Where to Buy
Individuals can find tart cherry gummies from different brands on Amazon and eBay. Individuals can also buy them on various nutritional websites and stores. Depending on the brand, the cost will vary.
The average price of the gummies range between $20-45 a bottle.
Bottom Line
Bottom Line on Tart Cherry Gummies
Tart cherries gummies are rich in nutrients and may offer multiple impressive health benefits. They could be a great addition to your diet if you're looking to reduce inflammations, arthritis, sleep better, improve heart health and brain health and lower your blood pressure. For best results, choose unsweetened versions of tart cherry gummies or make your own at home.
However, these gummies are not an ideal choice if you're looking to lose weight since there have not been any human studies to prove this effect. That is why it's so important to choose a weight-loss option that is backed by multiple clinical studies.
Noom is one of the best clinically-researched programs available. After years of research, this program was developed to help users lose weight without the need for diet supplements, restrictive dieting, or tons of planning. In fact, the program has an easy-to-use app that makes it that much easier to make healthy changes to your lifestyle.
Noom's app offers tons of features, including custom meal plans, 1:1 sessions with a health coach, color-coded food logging, health tracking tools, and more. If you are ready to check these tools out for yourself, make sure to check out their free trial offer.
Learn More About Noom »