Updated: 02/20/2018
- Site operated by Burn HD
We're all looking for a way to live better, healthier lives, right? According to the people behind Thrive Plus, you can get all that and more with their products.  I've heard that a lot, so I need to ask:  "Are these products really going to revolutionize my life?"  Look: The company behind the Thrive Plus line sure would like you to think so. Thrive Plus is a group of 12 products that claim to deliver a mansion of benefits – as long as you use their supplements as the foundation. This doesn't exactly tell me anything, so it's time to get my hands dirty… Here are 6 facts that you absolutely HAVE to know about Thrive Plus.
Thrive Plus can be purchased through Amazon.
Thrive Plus Readers:
Click here
to find out why we're giving away samples of our product, Burn HD.
What is Thrive Plus?
First of all, Thrive Plus is a product line sold by LeVel, a company that has been in business for 5 years. They claim to offer a "premium lifestyle brand" that creates the "Ultra Premium" lifestyle people are looking for.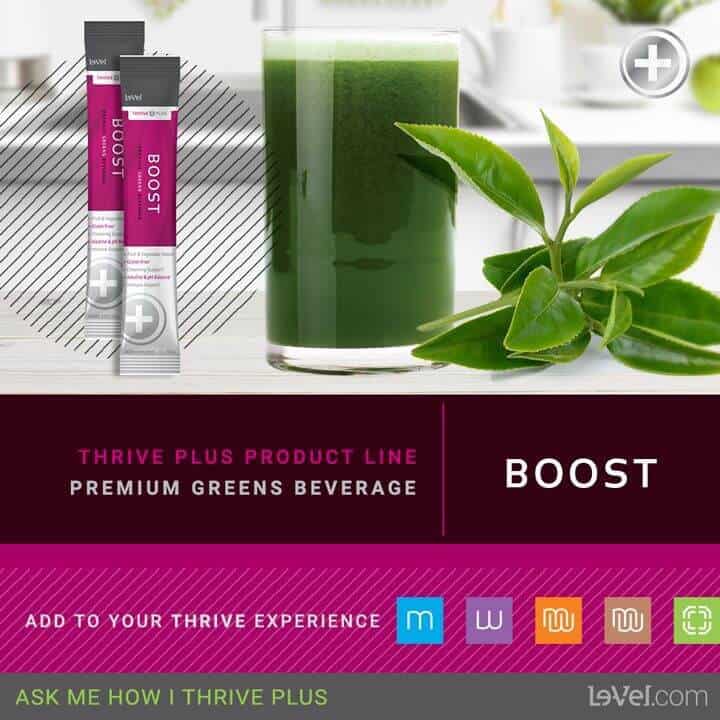 Their products are supposed to do everything under the sun – from helping users manage their weight, to anti-aging, nootropics and more.
Fun fact: They say the experience is "hard to explain, and challenging to describe." If I'm being honest, that doesn't inspire much confidence – so we seem to be off to a bit of a rocky start here.
The Thrive Plus product line includes:
DFT Ultra
Black Label
DFT Duo
Activate
Boost
Balance
Move
Rest
Form
Thrive K
Pure
Expand
Thrive Plus Boost ingredients include:
Probiotic cultures
Enzyme blend
Vegetable blend
Fruit blend
Herbal blend
Under each of the groupings are specific ingredients, such as these found in the vegetable blend:
Alfalfa leaf powder
Wheat grass powder
Barley grass powder
Beet root powder and juice
Nova Scotia Dulce leaf powder
Ginger root powder
That's quite the list.
Is LeVel a Scam?
I'll start off by making this as simple as possible.
No, they are not. Le-Vel recently celebrated its five-year anniversary, and they certainly do seem to be making a name for themselves in the diet realm. Their website is pretty nice looking and simple to navigate, with links to their social media pages as well.
Le-vel uses direct sales through "Le-Vel Promoters." This basically means that they are an MLM, or multi-level marketing company, like AdvoCare and Juice Plus.
They have a unique sales system that uses what they call Le-Vel Cloud Technology to manage all aspects of the business online. They claim this allows them to reduce overhead costs by using less staff and increasing speed and efficiency.
Here's the bad news:
If customers are saving as well, that's great news here. However, based on product prices we found on Amazon, I'm not entirely sure that's the case.
Le-Vel Thrive Plus DFT Green Camo skin patches were going for $60 for 30 patches. As for the current price of products, I don't know. Le-Vel does not list product pricing on their website without having a customer account – which you can only get by contacting a Le-Vel Promoter.
I'll pass on that.
My other concern about Le-Vel is that it is not accredited by the Better Business Bureau (BBB), which could simply mean that they haven't applied for accreditation, but still worth pointing out. It's also worth mentioning that their rating is A+, which is never a bad sign.
More bad news:
OK, one complaint isn't really a big deal, but there are 164 complaints filed against the company as I write this. That just seems like a lot for a company that has only been in business for five years.
Scroll below for one of the best products we've seen over the last year.
Thrive Plus Ingredients – A Closer Look
The Thrive Plus line has so many ingredients that it will make your head spin, so I snagged one of their products and broke it down.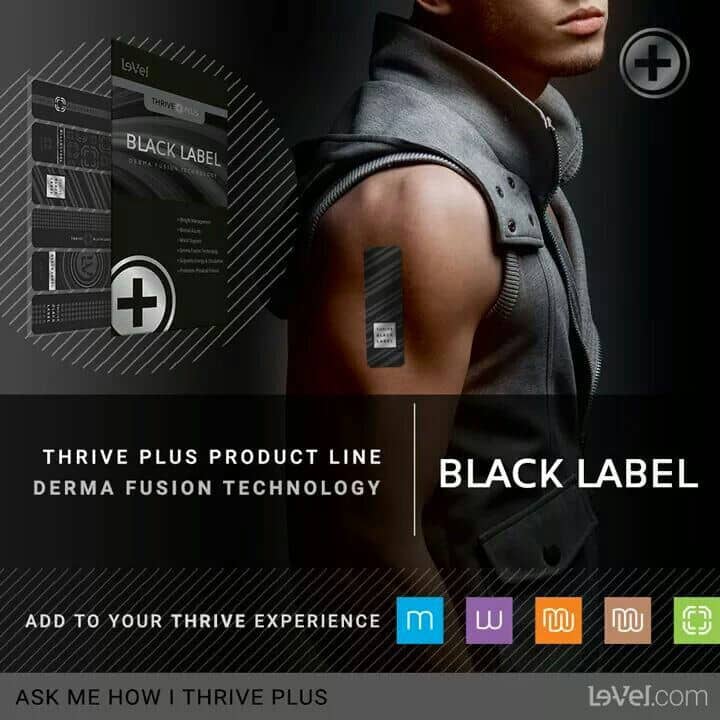 Here's what's in Thrive Plus Black Label:
Still with me? Good! Let's take a closer look at a few of those ingredients.
That first ingredient, Forslean, is a product of Sabinsa Corp. It is derived from the corleus forskohlii plant. The active substance in the plant is forskolin. According to WebMD, it may be effective against a specific kind of heart disease and asthma.
The bad news: There is insufficient evidence that it helps with any of the other conditions it has been associated with over the years. Some research even suggests that corleus forskohlii does not promote weight loss, but may instead cause weight gain.[1][2]
You may have heard about the second ingredient, green coffee bean extract. Green coffee beans have recently become popular for use in aiding weight loss. Green coffee beans are just coffee beans before they have been roasted.
When roasted, coffee loses most of a substance called chlorogenic acid, which research indicates may prevent some of the absorption of carbohydrates. As a result, green coffee bean extract may improve your chances of losing weight, but more research is still needed.[3][4]
That doesn't sound too promising.
White willow bark is most commonly used as a natural pain reliever. The bark of several varieties of willow trees contains a chemical called salicin, which is like aspirin. However, there is insufficient evidence that it supports weight loss.[5]
Le-Vel Thrive Plus Side Effects
Cross your fingers and hold on to your butts.
One of the potential problems with the Le-Vel Thrive Plus products is that many of them contain very long lists of ingredients. More ingredients means a greater chance of experiencing some unwanted side effects. Since we can't go over all of the ingredients in all of the products, I'll just examine the potential side effects of a few that I listed above.
Corleus forskohlii is considered safe for most people – but this doesn't mean side effects aren't possible. The potential side effects for corleus forskohlii are:[6]
Flushing
Low blood pressure
Green coffee bean extract is possibly safe when the dosage is 480 mg daily or less for a period of up to 12 weeks. Potential side effects are:
Insomnia
Nervousness
Upset stomach
Nausea
Vomiting
Increased heart rate
Increased breathing rate
White willow bark is also "possibly safe" when taken for up to 12 weeks. Its side effects include:
Itching
Rash
Allergic reactions
Thrive Plus Benefits
Thrive Plus products are meant to be used in addition to Le-Vel's foundation products. The idea is to choose a product to boost an area of your health depending on your goals. For example, Thrive Plus Boost is supposed to support the immune system and deliver a healthy cleanse, while Le-Vel Thrive Plus Activate is used to increase mental clarity and support energy and performance.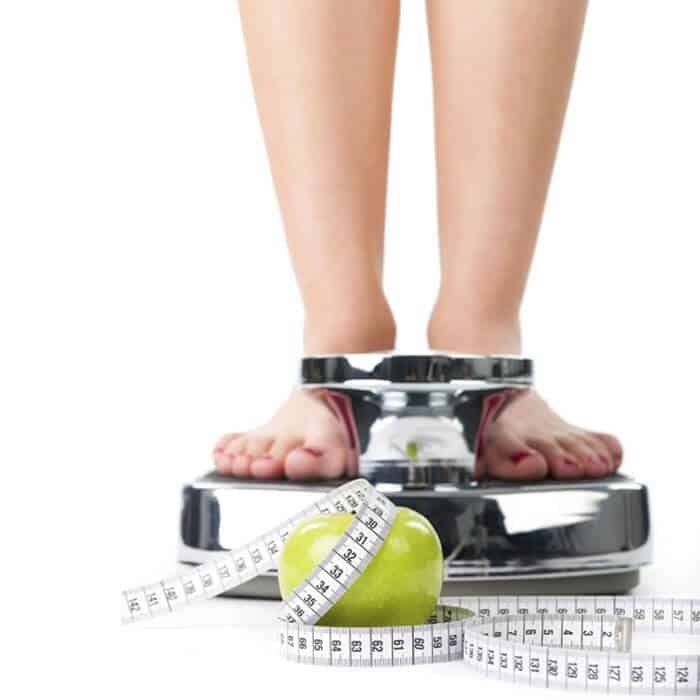 Want more?
Thrive Plus Black Label is supposed to help with:
Weight management
Mental acuity
Mood
Energy
Circulation
Physical fitness
Nutrition
No shortage of promises here, but one way to really pinpoint the benefits is to read what customers are saying. Customer reviews are the cornerstone of choosing the right supplement, because unbiased reviews aren't selling – they're telling.
Thrive Plus Reviews
Oh, come on!
Sigh, we don't really know for certain what Thrive Plus users are saying. The only user comments that are available are those listed as part of their marketing campaign on the official website, and we never know how trustworthy testimonials used in advertising are.
I did find a few comments about Le-Vel on the BBB's website.
What Users Are Saying
"Absolutely awful customer service – After a GLITCH in their system that auto shipped products that were not on auto ship not once but twice over night to a tune of $845 out of my bank account – I am still over 3 weeks later working on getting my money refunded. There is no way to speak to anyone…"
"I entered into the contract at a home party. Changed my mind the same night and was unable to cancel. They shipped already. I received the merchandise and immediately sent it back. I have been trying to get my refund since May and I can't talk to anyone on the phone."
"I was approached (and badgered) to try this product for a very long time, so eventually I gave in and tried a sample pack and continued for a while since they say you have to give your body 8 weeks to experience the necessary change and "feel it working". It did nothing for me, costs waaaaay more than other comparable products and the patch left very irritating marks on my skin for an extremely scary amount of time."
The Bottom Line on Thrive Plus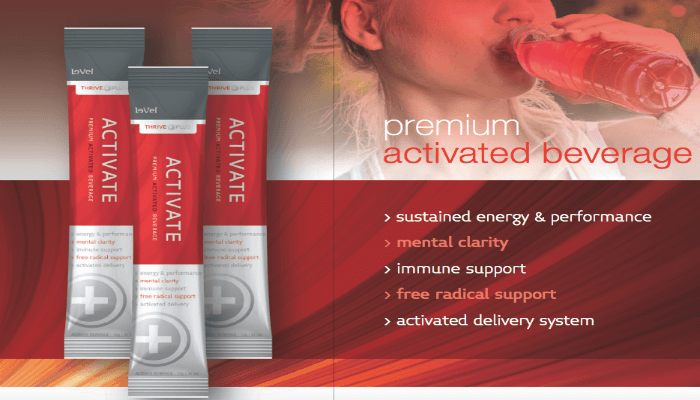 OK, so this is the moment you've all been waiting for.
Le-Vel seems to be a company that' been around for a handful of years and appears to have their marketing down pretty well. The products are attractive and claim to offer some pretty incredible benefits for nearly every aspect of life, but there some concerns I can't seem to get over:
Long lists of ingredients that increase the risk of side effects
Ingredients that don't support the suggested benefits of the products
Lack of information from consumers about the products themselves
Overwhelming negative comments on customer service
If you really want to lose weight and change your life, find a supplement with positive reviews from real people seeing real results.
Among the best products this year, hands down, is Burn HD. It takes advantage of a 4-ingredient formula that's shown in tons of published research to kick start metabolism, increase energy and curb hunger.
The icing on the cake has to be the Special Trial Offer going on – which shows confidence in the product as well as appreciation for customers. Who wouldn't love that?
Learn More About Burn HD »