Skinny Brew Review

- 14 Things You Need to Know
Drinking coffee for weight-loss isn't new, but a new coffee brand – Skinny Brew – says its special blend makes it different than the rest. This "fat-burning coffee blend" that claims to fire up brain function, burn up fat, and have tons of other health benefits, but is any of it true? What makes this supplement different than the other weight-loss coffee blends on the market?
To find out the answers to all your questions and more, our team researched the ingredients, scientific research, potential side effects, and more. If you want to find out our team's final verdict on Skinny Brew, keep reading to the bottom line!
Skinny Brew can be purchased through their Official Site.
Overview
What is Skinny Brew?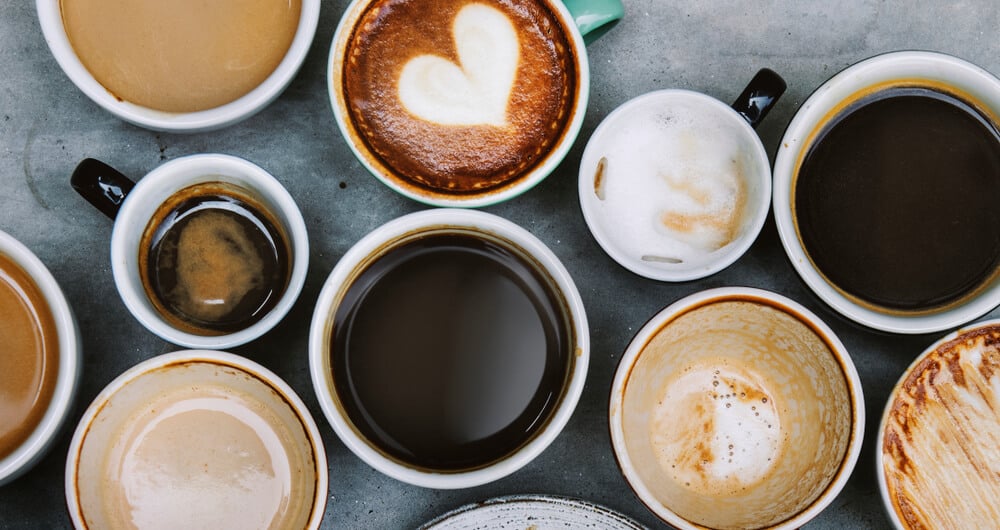 Skinny Brew is a fat-burning coffee blend. It contains French roast coffee, a natural caffeine blend, nootropics, and green tea. According to information on the website, it compares the benefits of traditional coffee to its blend.
Before delving deeper into this supplement, is there any research to show Skinny Brew can work?
Nutrients —"Future research should test the longitudinal effectiveness of YM [yerba mate] and exercise for metabolic health outcomes."
Dental and Medical Problems — "Long-term oral administration of green coffee bean extract and Agiolax might lead to alveolar bone loss."
Phytotherapy Research — "Guarana seed powder supplementation prevented weight gain, insulin resistance, and adipokine dysregulation induced by Western diet compared with the control diet."
Skinny Brew Competitors
Company Bio
Who Makes Skinny Brew?
The international direct seller It Works! is the company behind Skinny Brew. The company was founded in 1995. They have a BBB rating of "C+" and a rating of 1.78 based on 473 customer reviews.
It Works! Wrap, the first product from the company, was introduced in 2001. Within the next several years, the premium nutritional line was brought to the market.
The company started growing internationally and eventually led to an increase in sales while also moving its headquarters to Florida from its initial home base of Michigan.
How Can I Contact It Works Customer Service?
There are several ways to reach the It Works! customer service department.
You can call the customer support line Monday through Friday, 6:30 AM to 8:00 PM CST. It is also open Saturday and Sunday from 8:30 AM to 5:00 PM CST.
Phone: 1-786-706-1095
Fax: 888-711-3760
Customers can also send letters to the corporate headquarters:
It Works! World Headquarters
908 Riverside Dr.
Palmetto, FL 34221
The official website provides a Live Chat feature and an "Ask our Product Coach" feature, where customers receive real-time answers to questions. Another way to reach out to the customer support team is through social media feeds, including Facebook, Instagram, Twitter, and Snapchat.
It Works! Global and the Better Business Bureau (BBB)
It Works! has a BBB rating of C+. The low rating likely has to do with the massive number of complaints. More than 600 complaints have been closed during the past three years. They also have a customer rating of 1.78/5 (the average of 473 reviews). Customer reviews are not used to grade a business.
Scroll below for one of the best products we've seen over the last year.
Claims
It Works Skinny Brew Claims
Skinny Brew coffee claims that it:
Activates thermogenesis and helps actively burn fat
Helps manage weight
Energizes the body
Intensifies metabolism
Enhances concentration and focus
Delivers more than two times the caffeine as traditional coffee
Ingredients
Skinny Brew Ingredients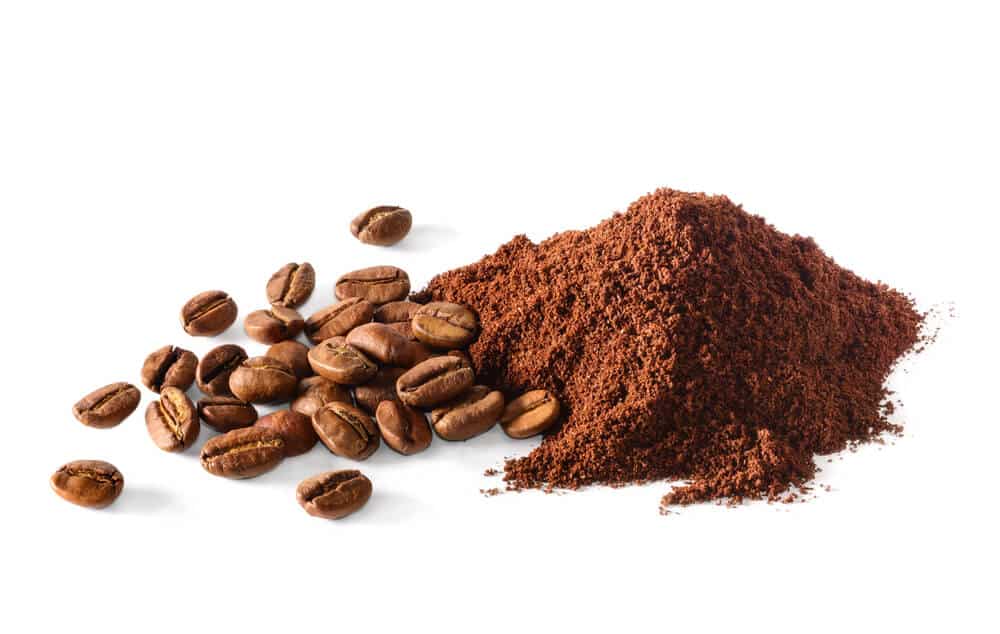 Our research team took a hard look at Skinny Brew ingredients, including:
Chromium Picolinate
Coffee Powder
Chicory Root Inulin
Green Tea Leaf Extract
Green Coffee Bean Extract
Guarana Seed Extract
Yerba Mate Leaf Extract
L-Theanine
Alpha GPC
Griffonia Simplicifolia Seed Extract
Bacopa Monnieri
Rhodiola Rosea Extract
Does It Work?
Does Skinny Blend Work?
We're going to focus on the Skinny Blend ingredients because that's what Skinny Brew It Works is all about – weight loss. Those ingredients are:
Chromium Picolinate (1000mcg)
According to the National Institutes of Health, chromium picolinate is an essential trace mineral humans need. It is also "directly involved in carbohydrate, fat, and protein metabolism."
However, a study conducted and published in the International Journal of Obesity and Related Metabolic Disorders found "a relatively small effect of chromium picolinate than the placebo for reducing body weight."
Coffee Powder (75mg caffeine)
Instead of looking at this ingredient in Skinny Brew, our team focused on the connection between caffeine and weight loss. According to the journal Critical Reviews in Food Science and Nutrition, "caffeine intake might promote weight, BMI, and body fat reduction."
Chicory Root Inulin
While there was no mention of chicory root inulin and weight loss, research presented in the Journal of Traditional and Complementary Medicine stated the extract "can modulate…bowel movement." This could result in some form of weight loss.
Green Tea Leaf Extract
According to the Canadian Pharmacists Journal, "green tea to help with weight loss has been evaluated." However, "in most studies, the weight loss was not statistically significant."
Green Coffee Bean Extract (150mg caffeine)
A study focused on the effects of green coffee extract, the British Journal of Nutrition concluded: "GCE supplementation could reduce appetite level." Participants in the study consumed 400mg of GCE or the placebo two times per day for approximately eight weeks. No current human studies are connecting green coffee bean extract and weight loss.
Guarana Seed Extract
Based on research presented in the journal PloS One, "lower doses of stimulants can work together to provide short-term stimulant effect, and that combining greater amounts of these ingredients might not provide long-term benefit." This study focused on the benefits of guarana when combined with caffeine.
Yerba Mate Leaf Extract
According to the journal BMC Complementary and Alternative Medicine, "yerba mate supplementation decreased body fat mass, percent body fat, and WHR [waist-hip ratio]."
Weight Loss
Skinny Brew Coffee and Weight Loss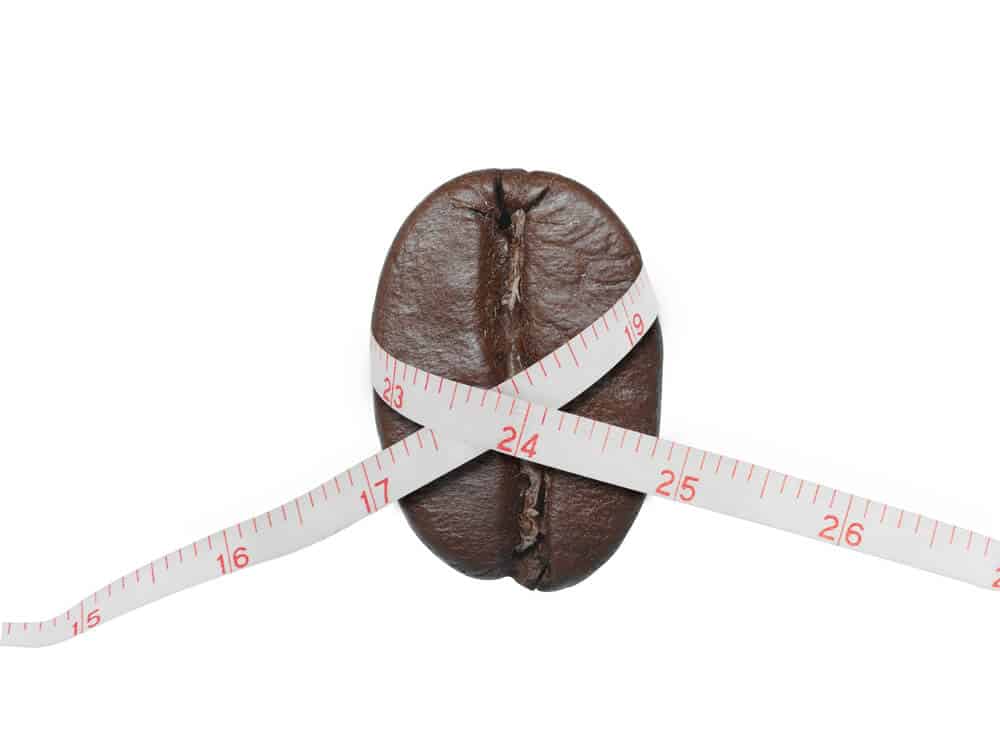 After providing details on Skinny Brew ingredients, our research team continued to follow the science and see if there is a connection between Skinny Brew fat burning coffee and weight loss.
Chromium Picolinate
As far as chromium picolinate and weight loss goes, older research published in the Journal of Alternative and Complementary Medicine stated, "supplementation of 1000 mcg of chromium picolinate alone, and in combination with nutritional education, did not affect weight loss."
Green Coffee Bean Extract
While the research is dated, studies are connecting green coffee bean extract and weight loss. According to the journal Gastroenterology Research and Practice, "meta-analytic result reveals a significant difference in body weight in GCE than placebo."
Coffee Powder
Our research team found studies regarding weight loss related to caffeine in coffee powder and green coffee bean extract. The European Journal of Clinical Nutrition concluded, "caffeinated beverages might support weight loss maintenance."
Nutrition Facts
Skinny Brew Nutrition
Calories: 10
Carbohydrates: 2g
Chromium: 1000mcg
Side Effects
Possible Skinny Brew Side Effects
The elephant in the room in terms of side effects of Skinny Brew is caffeine. With 225mg per serving, that's quite the caffeine hit. What concerns us is that there might be more caffeine than that.
Based on the label, the coffee and green coffee bean are the only two sources of caffeine. However, later on, in a product question and answer section on the official website, the company claims five ingredients are used to source caffeine: coffee, green tea, green coffee bean, guarana, and yerba mate.
We know from years of experience that all these ingredients work as stimulants – so just how much is in each dose we're not totally convinced of.
Stimulants come with a long list of potential side effects, with the most common including:
Shakes
Jitters
Feeling sick to the stomach
Headaches
Irritability
Feeling edgy or jumpy
Product Warnings
There is a warning associated with It Works Skinny Brew. The warning states that anyone with a medical condition, taking medication, pregnant, or nursing should speak with a healthcare professional before using Skinny Brew.
The company also warns that people who're sensitive to caffeine may not want to use this formula.
Directions
How to Use It Works Skinny Brew
It Works Skinny Brew is simple enough to use. Mix the packet with up to 8 ounces of liquid, hot or cold. That's it. However, we found some people preferred adding sweeteners and nut milk.
Where To Buy
Cost and Where to Buy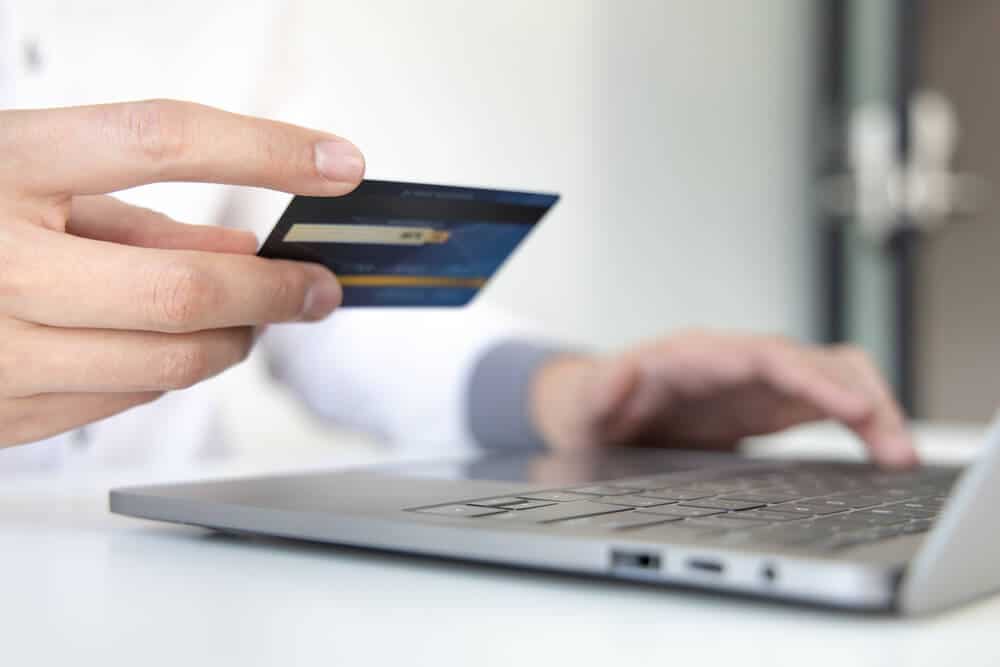 Customers can buy It Works! Skinny Brew on the official website or through a distributor. The cost varies based on the serving size.
15 servings – $50 (Loyal Customer Price)
30 servings – $81 (Loyal Customer Price)
60 servings – $116 (Loyal Customer Price)
The retail price ranges from $82 to $187. Customers can also buy from Amazon for the same price.
Pros and Cons
Pros and Cons
Our team looked at the pros and cons of Skinny Brew.
Pros
Portable
30-day return policy
Science-backed ingredients
Cons
Not cost-effective
May not be ideal for those sensitive to caffeine
Lawsuits
Lawsuits
In April of 2020, It Works! received a warning letter from the FTC. The letter addressed videos and social media posts that made promises on how much money a person could earn when working with the company. The FTC considered the claims an exaggeration and warned the company to remove them. Additionally, there were posts that made claims that the coffee could treat or cure COVID-19. They were advised to remove those as well. To date, it appears that the company complied and there are no current posts visible that make either claims.
What Users Are Saying
What Users Are Saying
"I used this product faithfully everyday. Does not curb my appetite or give me any energy. If anything it has made me more sluggish so I tend to think there isn't much caffeine in it. Buyer beware of wasting your money like I did."
"I was very excited to try this product, but was disappointed. The flavor was good and tasted like normal coffee. It did not give me any extra energy or help with my appetite."
Bottom Line
The Bottom Line on Skinny Brew Results
It looks like It Works Skinny Brew is little more than a cup of coffee packed with stimulants and a pretty heavy caffeine load. We believe there is a place for products like this in the supplement market, and plenty of people will notice increased energy from all the caffeine, but we also believe there's a better way to lose weight.
So you want to lose weight once and for all? We suggest a lifestyle app that's clinically proven.
Among the best of all apps we've discovered this year is one called Noom. It's with personal coaching and psychology that the app set's itself apart from the competition. Plus, it helps that nearly 80% of people who use the program lose a significant amount of weight.
For a limited time, we're partnering with Noom to offer our readers a free trial offer. Check it out today!
Learn More About Noom »