Trim-Fast Review

- Is This an Effective Supplement?
Trim-Fast is a weight loss supplement in the form of softgel capsules. They claim the supplement helps energy to be metabolized more efficiently, which then supports weight loss. Despite the claims, there is little evidence to support success in its use.
The product does not provide evidence as to how the goals are achieved through the use of the product, which calls its effectiveness into question. Our research team wanted to know whether the science behind the product really works, so they launched an investigation. Here's what that investigation revealed about the supplement.
Overview
What is Trim-Fast?
Trim Fast is a weight loss supplement that is supposed to help people boost their metabolism, suppress their appetite, and burn more fat.
It is also designed to help people increase and restore their energy for more activity and better overall health.
The producers of Trim Fast claim to use only natural ingredients, such as fruits and herbs, to help users achieve their weight loss goals.
This product is one of many natural weight loss products that can be found online.
It is available in packs of 36 but can be purchased in bulk for extended use. At an affordable price compared to other weight loss supplements, each pack is sold for around $15 each, which equals to a cost of about 50 cents per day.
The company also offers a 100% money-back guarantee for unsatisfied customers, but the terms of the guarantee are unlisted.
These pills are suitable for both men and women of a variety of ages. In addition to helping with weight loss, the Trim Fast producers claim that these pills can help eliminate free radicals and reduce wrinkles.
These are bold claims, so let's get into some of the ingredients to see what these pills can really do.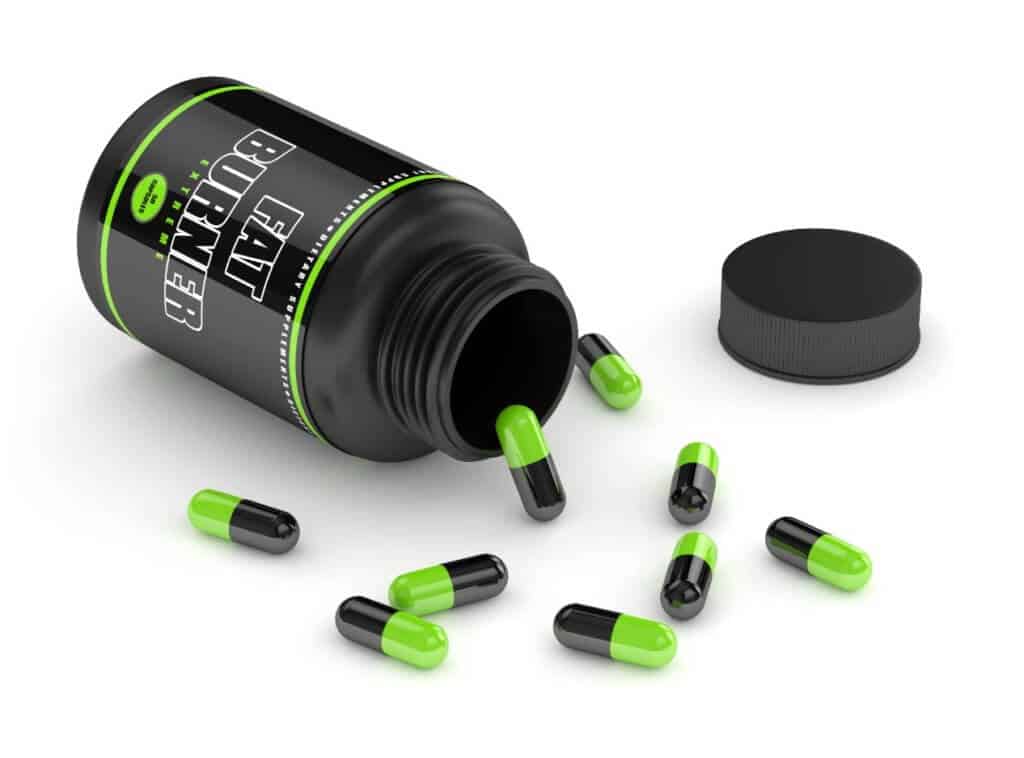 Products Similar to Trim-Fast
Ingredients
Trim Fast Ingredients
Trim Fast uses a long list of ingredients but focuses on a select few for promotional purposes.
The main page of the website highlights five ingredients while the product description discusses several others. The featured Trim Fast ingredients include:
Senna
Papaya
African Mango
Ginseng
Job's Tears
Artemisia Dracunculus
Bamboo Shoot
Psyllium Husk
Lotus Leaf
Trim Fast uses these ingredients to promote fat burn, especially around the belly area where fat is more difficult to reduce.
Before we give this product too much praise, let's take a look at what science has to say about these ingredients.
Senna is an herb which is often used as a laxative and as a treatment for constipation, according to LiverTox. It is also used to treat hemorrhoids and to help people lose weight.
However, while it is effective as a laxative, there is no evidence to support its role in weight loss or other health issues. Users may experience fewer problems with constipation but are not guaranteed to lose weight.
Papaya is a fruit also associated with relieving constipation, according to research shared in Neuro Endocrinology Letters.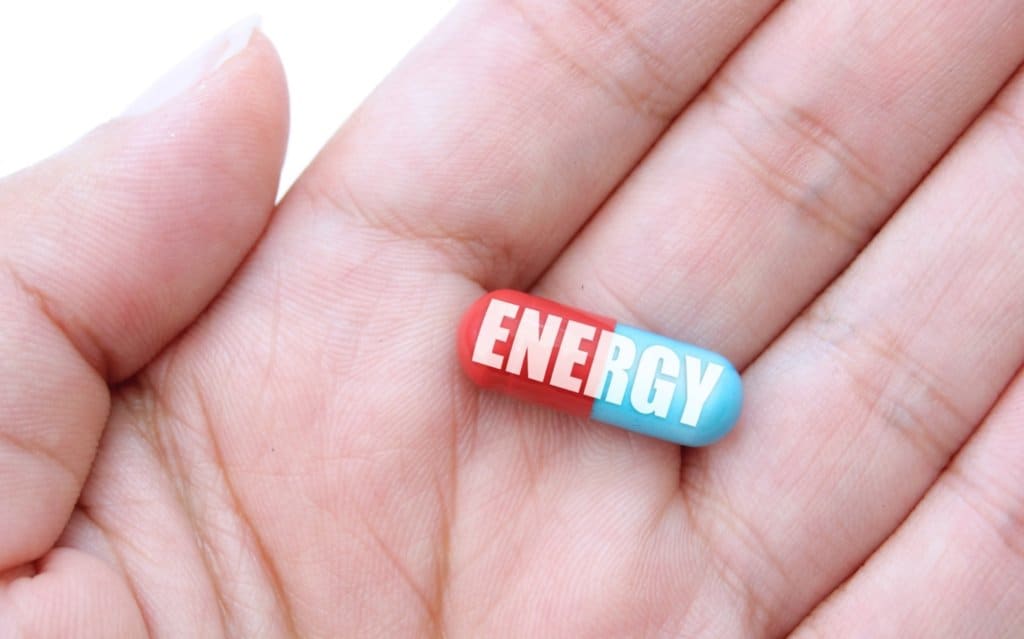 However, there is no evidence proving that papaya enzymes help people lose weight despite being beneficial in other ways.
African Mango also contains enzymes that are known to support weight loss. Unlike papaya, human studies (LH&D) conducted on the African Mango's effect on weight loss were positive.
Subjects in one study who were administered African Mango lost weight and fat, reduced their cholesterol levels, and shrunk their waist sizes.
Their results were significantly better than those of the participants in the placebo group.
Ginseng is a plant that is often used to boost the immune system and keep users from coming down with illnesses, says research shared in the Journal of Ginseng Research. It is likely included in Trim Fast for its reputation as an energy and endurance enhancer.
However, there is not much evidence that indicates that Ginseng is a good ingredient for energy or weight loss.
Trim Fast uses Job's Tears, an Asian grass, to provide antioxidants and treat obesity.
This ingredient also comes into play in fighting free radicals and preventing wrinkles.
Artemisia Dracunculus, also known as Tarragon, is an herb that is often used in cooking.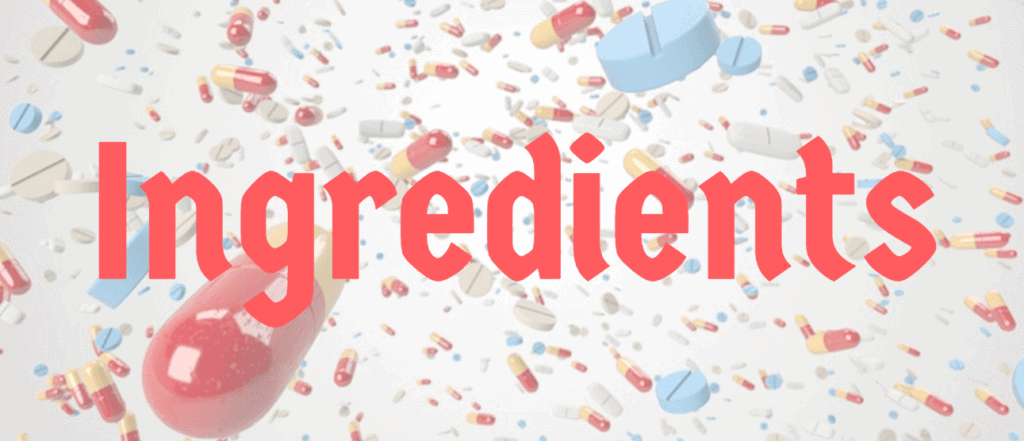 There are no substantial studies that affirm any type of correlation between the herb and obesity treatment.
Bamboo Shoots are an ingredient that is often valued in culinary dishes for its fiber and potassium content.
In weight loss supplements, it adds antioxidants that can boost overall health and fight the effects of aging, the Comprehensive Reviews in Food Science and Food Safety states. Although they are low in fat and high in fiber, there is little evidence that supports benefits of Bamboo Shoots in weight loss tablets or softgels.
Scroll below for one of the best products we've seen over the last year.
Does Trim Fast Work?
No clinical studies have been performed specifically on the Trim Fast formula, so there's no concrete evidence that this supplement works.
Even though some of the ingredients have been studied and have proven to be beneficial, it does not indicate whether this product works as promoted.
The best way to find out whether this product works is to look at some user reviews.
Here is what some users are saying about Trim Fast:
Very effective
Boosts confidence after two months
Lost 10 pounds
Lost 50 pounds after one pack
Slimming product
While these appear to be raving reviews, they should be taken with a grain of salt. Reviews for Trim Fast are difficult to locate, and the above feedback came from an official Trim Fast distribution website.
It's also important to point out that rapid weight loss is seldom healthy and is not an indication of an effective product.
Many medical emergencies have been a result of weight loss supplements, so it is not advisable to take a product simply because others have lost weight rapidly while using it.
Taking the time to lose weight the healthy way can save you your vital organs and even your life. While these reviews may be authentic, it's important to proceed with caution when dealing with a new weight loss product.
Trim-Fast Claims
The company behind the product claims that Trim-Fast can:
Works in a double effect of eating and burning calories at the same time
Accelerate metabolism of fat and reduces accumulation of more
Eliminate free radicals in the body
Delay aging
Restore skin tension which reduces wrinkles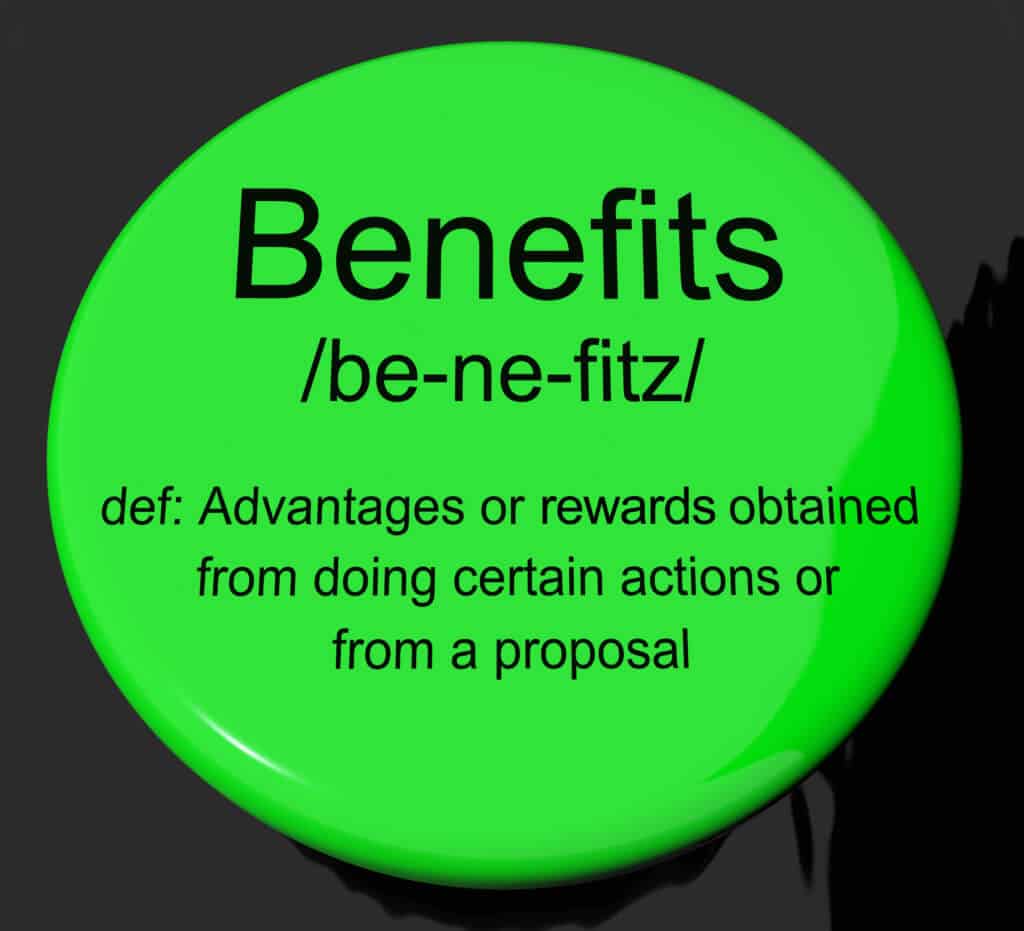 Benefits & Results
Trim-Fast Benefits and Results
Assuming this product is safe and effective, there are several key benefits to taking these tablets.
The benefits may not apply to every user, just like not every user will experience adverse side effects. The following are some of the benefits and results that Trim Fast users can expect:
It can increase fat burn
It boosts antioxidants and fights aging
It enhances the effects of dieting
It aids digestion and offers key minerals
Users who take Trim Fast may experience weight loss, especially in relation to fat reduction.
The Trim-Fast producers advise people to diet and get plenty of exercise for the best results, and users not following these directions may be disappointed.
People using Trim Fast may also increase their antioxidants in the body which can fight aging and make their skin appear younger as promised by the company.
These results aren't guaranteed, but users will be delivered antioxidants as part of the formula. Users can also improve their digestion with the digestive enzymes found in papaya and African Mango.
Details on Trim Fast and Weight Loss
Trim Fast results do not always include weight loss or fat loss, but it is the core targeted effect of these softgels.
Assuming they do not experience adverse side effects, users may want to try taking Trim Fast for at least 30 days to test for results.
If they have not lost any weight or reduced their fat at all, it may not be the right product for them.
Conversely, some users begin to lose weight rapidly when taking this product, with some even reporting losing fifty pounds in a little more than a month.
This rate of weight loss is alarming and can pose great risks to your health, including the development of gallstones, according to the United States Department of Health and Human Services.
If you take this product and begin to lose weight too quickly, contact your doctor right away and stop taking your daily dose of Trim Fast.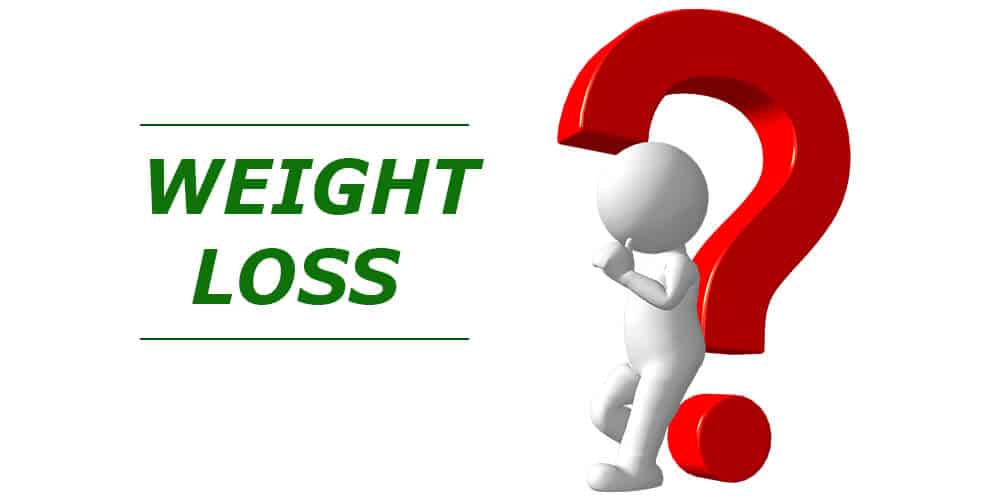 Directions
How to Take Trim Fast
Trim Fast advises users to take one soft gel per day with water. They also advise users to maintain a healthy and balanced diet and to not exceed the recommended dose of one softgel per day.
Users should take this product for no longer than six months for safety reasons and should stop taking them immediately if negative side effects occur.
The shelf life of Trim Fast is 24 months, and users should not take them after they have expired. To keep the pills fresh, they should be stored in a cool room at room temperature. Any pills that have not been stored properly should be thrown away.
Product Warnings
Trim Fast Product Warnings
Trim Fast does come with a few warnings for prospective buyers. The company warns that certain types of people should not use this product, including:
People with high blood pressure
People with addictions
People with liver or kidney problems
People with prostatic hyperplasia or glaucoma
Pregnant or lactating women
People under 18 and older than 60
People taking prescription medication
This is a long list, and it primarily targets people with health conditions, minors, seniors, and pregnant women.
When in doubt, speak to a physician about your health issues and whether you can take supplements like Trim Fast.
Safety
Is Trim Fast Safe?
While the makers of Trim Fast claim that it is natural and safe, the FDA has a different opinion. In 2014, the FDA advised people not to purchase or take Trim Fast softgels for their potential to cause harm.
A laboratory analysis discovered that Trim Fast contains sibutramine, a substance that was banned in 2010 for harming supplement users.
This substance can also cause life-threatening interactions with subscription medications.
When these factors are taken into account, it's difficult to label this product as safe. Many supplements include unlisted ingredients and go undetected because they do not require FDA approval.
This can have serious consequences for users, and potential buyers should be aware of the dangers.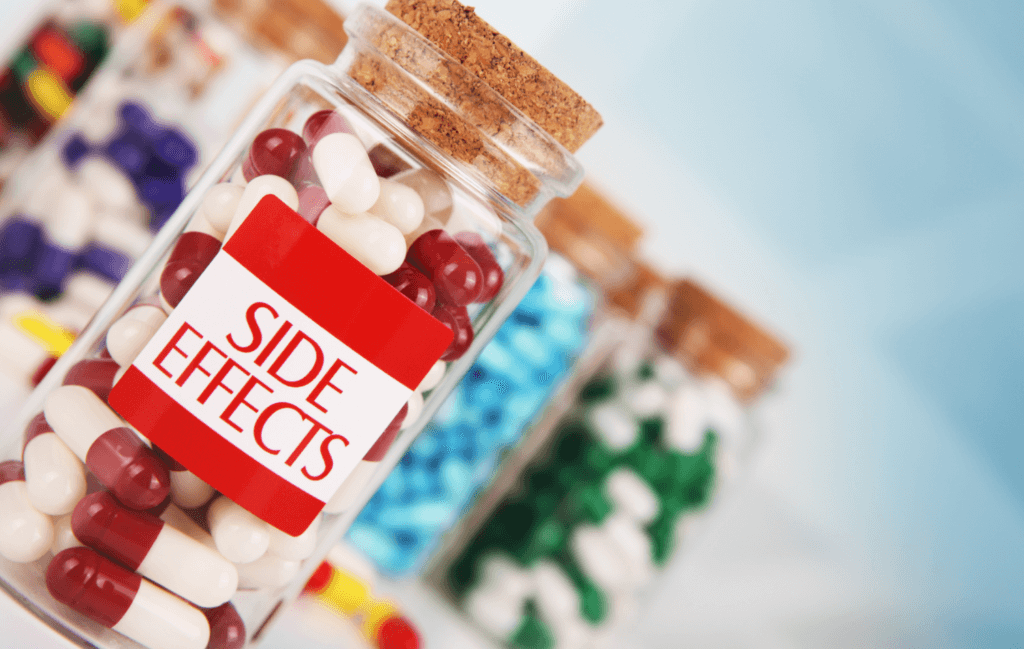 Side Effects
Trim Fast Side Effects
Although the company behind Trim Fast lists warnings concerning who should not take their product, they don't list the potential side effects that general users can face.
While they see their product as safe, there are some things that potential users need to watch out for. The possible Trim Fast side effects include:
Stomach discomfort
Cramps
Diarrhea
Nervousness
Dizziness
Lower blood sugar levels
Uncontrolled bleeding
Heart problems
Senna, one of the main herbal ingredients, can cause stomach discomfort, cramps, and diarrhea in some users, says the Journal of Pediatric Surgery.
Ginseng can cause headaches, digestive issues, and even insomnia, as shared by the National Institutes of Health.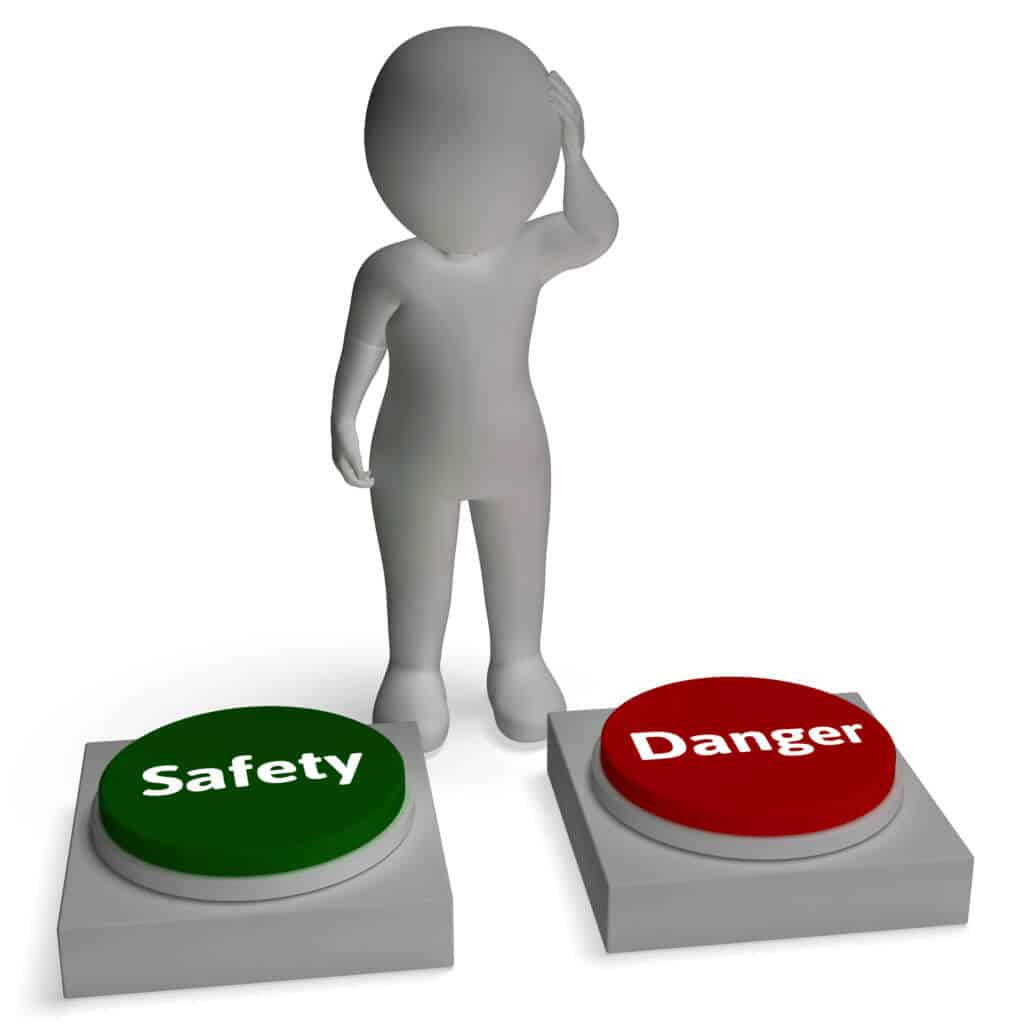 Finally, the listed and unlisted ingredients in this product, like sibutramine, can cause serious side effects. So much so, that the brand named sibutramine, Meridia, was voluntarily pulled from the market due to possible heart risks. Even the Food and Drug Administration (FDA) warned against using the drug.
People with any health conditions at all should stay away from this product and talk to their doctor about healthy ways to lose weight.
Trim Fast Lawsuits
This product does not appear to have been involved in any publicized lawsuits.
Similarly marketed products have been the focal point of many controversial lawsuits and have cost people their health and their lives.
It's important to remember that there may be many cases of medical emergencies that have not come to light, so seek medical advice before purchasing or taking unregulated supplements like Trim Fast.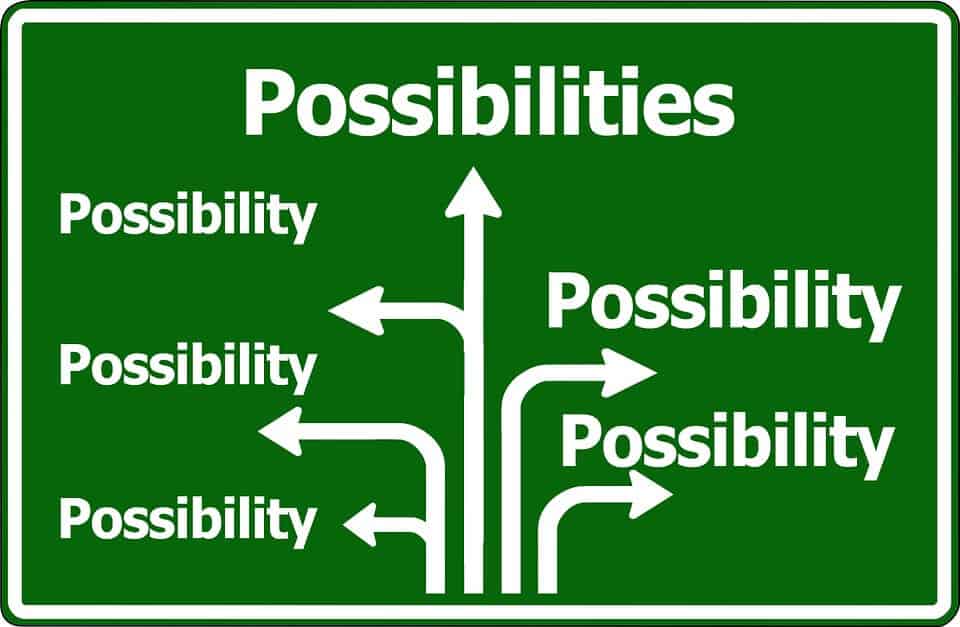 Trim Fast Alternatives
There are many alternatives to Trim Fast, but many of them are also questionable in terms of effectiveness and safety.
It may be better to take a doctor approved FDA regulated product or to skip diet pills all together and lose weight with healthy eating and adequate activity.
Reducing sugar intake and eating more fruits and vegetables can result in dramatic changes without any substantial health risks.
Trim-Fast may help some people lose weight, but the FDA advises people not to buy or take it due to safety hazards and banned ingredients. While the idea of losing weight can be appealing, it is not advisable to put your health at risk for an unregulated and dangerous weight loss supplement.
Where to Buy
Where to Buy Trim-Fast
Consumers can purchase Trim-Fast through the product's official website as well as various online retailers such as Amazon.
The Bottom Line on Trim-Fast
Now the moment you've been waiting for: the bottom line on Trim-Fast. Well, we like that we found some favorable customer comments and the inclusion of a few natural ingredients, but the lack of scientific research leaves us a bit skeptical about this one. Additionally, we're concerned about reports from customers about ineffective ingredients and negative side effects.
If you really want to shed more pounds, we suggest going with a clinically-tested supplement shown to work. Exactly what dieters need to boost weight-loss.
Among the best products we've seen this year is one called Noom. The supplement contains some clinically-tested ingredients and has been shown to help kick-start metabolism and increase fat loss. We can't find any customer complaints and comments around the web express people are seeing solid results.
The makers of Noom are so certain of their product they're offering a free trial offer, which is a good sign.
Learn More About Noom »