Ultimate Body Applicator Review

- 12 Things You Need to Know
With boasts of seeing results in just 45 minutes, the Ultimate Body Applicator by It Works! grabbed our attention right from the beginning. The company certainly claims, "tightening, toning, and firming results wherever you need them most!" But with so many similar products on the market and very little scientific proof that they work, we wanted to know more about this fad product.
So, we had our research team see what they could find. Taking a look at the ingredients, potential side effects and product warnings, and hundreds of user reviews and comments, our team condensed their findings below to provide you with all the facts you'll need. Read on to get the Bottom Line on the Ultimate Body Applicator.
Ultimate Body Applicator can be purchased through their Official Site.
Overview
What is the Ultimate Body Applicator?
Confirming results in just 45minutes, the Ultimate Body Applicator is known to be a non-woven transparent cloth wrap permeated with a substantial botanically based cream formula to help tighten, tone, and firms the skin.
While many other wraps reportedly cause water loss, the Ultimate Body Applicator perfectly restructures the appearance of outer body contours, improves outer skin texture, and has the potential to give a progressive and lasting effect with continuous usage.
The botanical ingredients nurtured in the Ultimate Body Applicator help to deeply hydrate and nourish the skin. Recommended for adults aged 18 years and older, the product should only be used on one part of the body at a time.
It is approximately sized "13 x 21" and comes mostly in a versatile shape. The Ultimate Body Applicator is applied to the body's areas like the stomach sides, the neck, upper arms, thighs, legs, the waist, among others.
Does it work?
Journal of Agricultural and Food Chemistry — "Overall, guarana is generally recognized as safe as a dietary ingredient marketed for its flavor and caffeine content. If guidelines for caffeine intake are respected, guarana consumption is not likely to be associated with any serious health risks."
Trends in Neuroscience — "Glucose metabolism provides the fuel for physiological brain function through the generation of ATP, the foundation for neuronal and non-neuronal cellular maintenance, as well as the generation of neurotransmitters."
Proceeding of the Japan Academy Physical and Biological Sciences — "Many of the beneficial effects of green tea are related to the activities of (−)-epigallocatechin gallate (EGCG), a major component of green tea catechins."
Products Similar to Ultimate Body Applicator
How Did It Works! Ultimate Body Applicator Start?
Now a global phenomenon, It Works, an MLM company, launched its first product, Ultimate Body Applicator, in the year 2001 initially. As the company's first product, it has gained popularity throughout the years.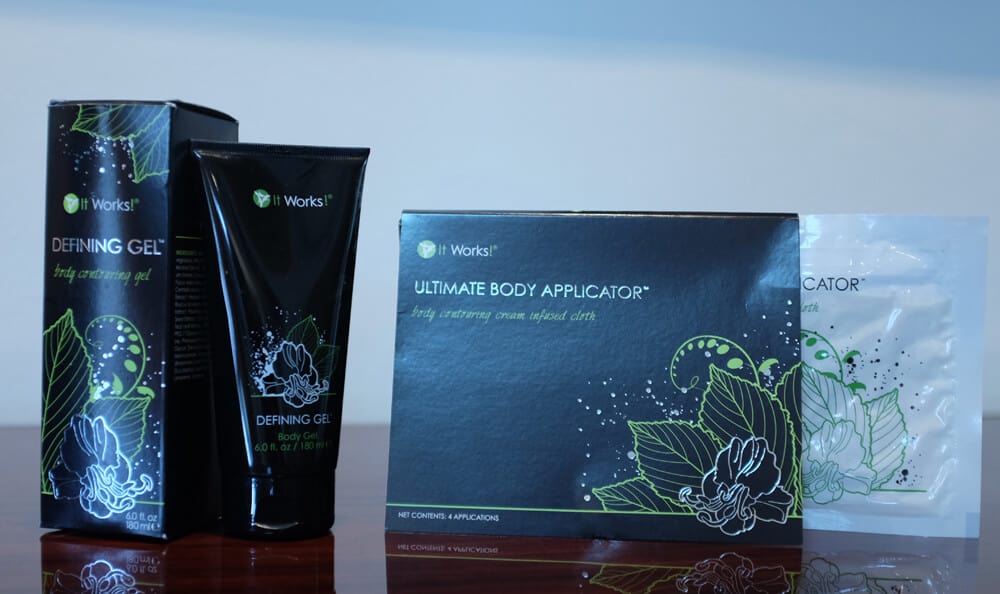 Scroll below for one of the best products we've seen over the last year.
Ingredients
Ultimate Body Applicator Ingredients
Manufactured only by It Works, the Ultimate Body Applicator is designed for the skin's outer layer only. This implies that the wraps are worn flat against the skin to ensure the body nutrients are absorbed effectively to enjoy its maximum benefits.
The wraps are created using:
Green Tea Leaf Extract
This ingredient is an antioxidant that encourages weight loss as well as skin resolution and microcirculation.
Glucose
Glucose is used to increase metabolism and keep the body warm while also ensuring that skin cells effectively produce energy to create glowing skin.
Glycerin
This ingredient is a non-toxic, odorless and colorless liquid that helps in moisture preservation and softening the skin.
Eucalyptus Leaf Oil
This ingredient helps tackle red skin composed of antiseptic properties as well as cleanses the skin over a long period.
Methylsilanol Mannuronate
The organic seaweed helps to fight radical damages while reducing the potential premature aging and cellular metabolism regularization.
Guarana Seed Extract
This ingredient is regularly found in skincare products and helps in tackling inflammation and skin pomposity.
Wraps
Ultimate Body Applicator Wraps
The wraps are said to work best when using It Works Defining Gel, an intensive skin care gel product that helps hydrate and address other areas such as the upper arm, backs, and legs. The defining gel also helps lessen the appearance of stretch marks and varicose veins on the skin.
It Works Ultimate Body Applicator and Weight Loss
Undoubtedly, several users have purchased the Ultimate Body Applicator to replace activities like diet and exercise.
The product has boosted many people's confidence levels as the Ultimate Body Applicator has helped extract fat in the thigh and abdomen and helps to combat cellulite.
The product is seen as a safer and cost-effective alternative to plastic surgery.
This product's average results are commendable, with negative reviews being possibly attributed to poor diet and lack of exercise.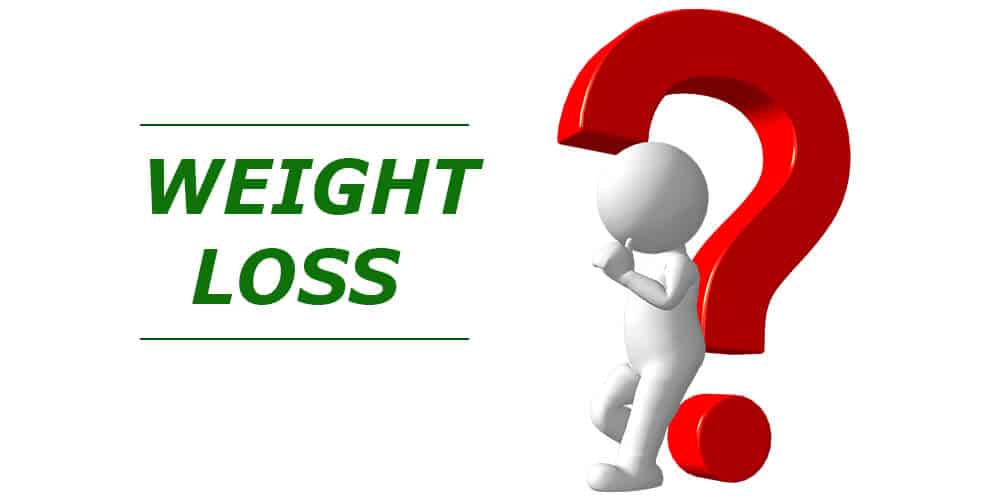 Directions
How To Use Ultimate Body Applicator
It's imperative to note that the consumption of alcohol and cigarettes, among other drugs, will defeat the effectiveness of the Ultimate Body Applicator wrap.
Made available in varied shapes, it's advised that users carefully open the individual body applicator pouch, remove the Ultimate Body Applicator cream permeated cloth wrap and unfold it and then place the infused side of the wrap against one's skin on the area with the desired results.
It is important to note that the user must thoroughly wash the area to be applying the product before use.
User's also must secure the product in place using Fab Wrap, plastic wrap, or form-fitting clothing. (Applicators are only to be used once).
Applicators can only be used once and must not be used on broken, damaged, or sun-exposed skin.
Notably, for the first time user of the product, it is recommended that the applicator is only left on for 45 minutes to prevent negative reactions.
Those who are pregnant or breastfeeding should consult a doctor before use.
Cost and Where to Buy
We found the Ultimate Body Applicator for sale on the It Works! website and on Amazon.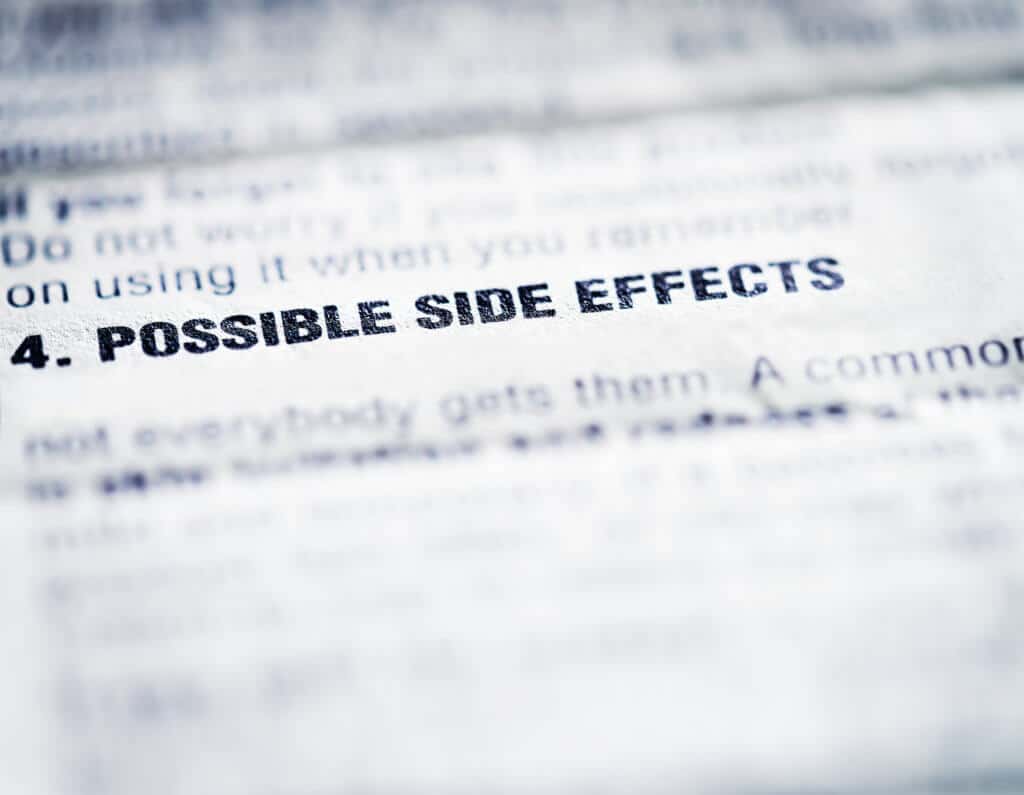 Side Effects
Ultimate Body Applicator Side Effects
Like all products, the Ultimate Body Applicator comes with its own set of potential side effects. These side effects typically result from consumers who are allergic to one of the ingredients.
Potential side effects may include:
Just an inch loss in weight
Discomforts during external and outdoor exercise
Possible itching of the body resulting from overuse
Discomforts during hot weather conditions
Frequent urination
Dark stooling caused by the removal of toxins from the body
Despite the aforementioned potential side effects, the It Works Ultimate Body Applicator has zero lawsuits or legal action taken against it.
Product Warnings
Ultimate Body Applicator Warnings
As with all products, the Ultimate Body Applicator comes with a warning label. These warnings include:
After removal of the product, do not bath immediately
Give reasonable time for the body to absorb product after use
Avoid activities that generate sweat during application of the product
During the period of application, ensure to take lots of water to keep the body well hydrated
Avoid the intake of foods that are rich in sodium content
The product should not be used during pregnancy
Breastfeeding mothers should avoid using the product through their breastfeeding process
Avoid the use of body spray, perfumes and creams before and immediately after application
Make sure the applicator is firmly laid to the skin
Ensure the body part to be wrapped is properly cleaned before application
Ensure to leave the wrap on the skin for about 45 to 60 minutes.
Avoid the use of the applicator on the bruised layer of the skin
Ensure you eat well before the application period to get the maximum result
Strict adherence to the above-listed warnings guarantees maximum effects and result from the use of the Ultimate Body Applicator.
It is critical that consumers do now use expired or unsealed Ultimate Body Applicator materials.

Ultimate Body Applicator Alternatives
If you aren't sold on trying the Ultimate Body Applicator, you're in luck! Multiple other products claim to have similar results.
These include:
Vasayo
Xtrim
Revitalabs
Gaurapad Slim
Does the Ultimate Body Applicator Work?
While many still question the efficiency of this product, It Works, and it's ambassadors provide countless testimonials and visuals to prove the positive results.
Some people have agreed that the product works fine but question how natural the ingredients are. Since the warning includes not to be used by pregnant women, it is thought by some that the ingredients may not be great after all.
The Ultimate Body Applicator works well provided all instructions and warning, which are listed above, are followed.
Pros and Cons
Pros:
It Works! is a company that's been around for decades.
Cons:
The wrap will not cause weight loss.
Any results will be short-term.
What Users Are Saying
What Users Are Saying
"This product is amazing! Quick fix for waist and mid section! I cut wrap into four to cover areas that needs fixing.. Drinks lots of water a wear it overnight."
"I decided to do this a few days before my PT test to maximize my waist score. I had a large blister on the side of my stomach after day 1. I didn't notice it until the next night. The blister took about 6 days to heal."
"I'm not sure if this product really works. Only a few applications for the money. Can leave sticky residue."
Bottom Line
The Bottom Line on Ultimate Body Applicator
Is it time to clear the shelves of Ultimate Body Applicator? It could be a great product for temporarily slimming down to fit into a dress for an event, but as far as long-term actual weight loss? We don't see the proof we need to recommend it. Reports of ineffectiveness and customers being pitched to join the business make us wary.
If the time has come to jumpstart your metabolism, you may want to check out a program created by top behavioral scientists and backed by clinical research.
Among the best diet apps we've seen this year is one called Noom. Throughout our research, we found tons of positive customer reviews talking about their personalized meal plans, 1:1 health coaching, support groups, and countless other health tools.
Plus, right now, you can get the program with a free trial offer, directly from Noom. What's not to love?
Learn More About Noom »