VeganSmart Review

- 13 Things You Need to Know
VeganSmart protein powder – what's the deal with this plant-based product, and is it healthier than a traditional whey-based protein? We dig into this Naturade product to see what our researchers could find.
They dug through ingredients, reviews, side effects, and more. What's the bottom line on the VeganSmart nutritional shake.
VeganSmart can be purchased through their Official Site.
Overview
What is VeganSmart?
VeganSmart is a plant-based protein that doesn't take that category lightly. There are five different types of non-GMO plant-based proteins in the mix – more than other vegan protein supplements we've found. Flavors include vanilla, chocolate, chai, and wild berries.
Who Makes VeganSmart?
Naturade makes VeganSmart. It looks like Naturade is a Prevention, LLC business. Prevention LLC is responsible for the magazine Prevention. So, the makers of Prevention Magazine are also the people behind VeganSmart.
You can contact the company headquarters via mail at 300 W 57th St, New York City, NY 10019
VeganSmart Customer Service
As for the contact information for VeganSmart, you can:
Call: 800-421-1830
Write: 17875 Von Karman Ave Ste 150, Irvine, CA 92614
Does VeganSmart Work?
Sports — "Ingestion of whey and pea protein produce similar outcomes in measurements of body composition, muscle thickness, force production, WOD performance and strength following 8-weeks of HIFT."
The American Journal of Clinical Nutrition — "A higher consumption of ITF-rich [inulin]vegetables allows a substantial increase in well-tolerated dietary fiber, which may in turn improve food-related behavior."
American Journal of Clinical Nutrition — "Consumption of MCT oil as part of a weight-loss plan improves weight loss compared with olive oil and can thus be successfully included in a weight-loss diet. "
Products Similar to VeganSmart
Other Products
Other VeganSmart Products
Along with VeganSmart, you can also purchase other products from the company. Other VeganSmart supplements include:
VeganSlim
Protein and Greens
Scroll below for one of the best products we've seen over the last year.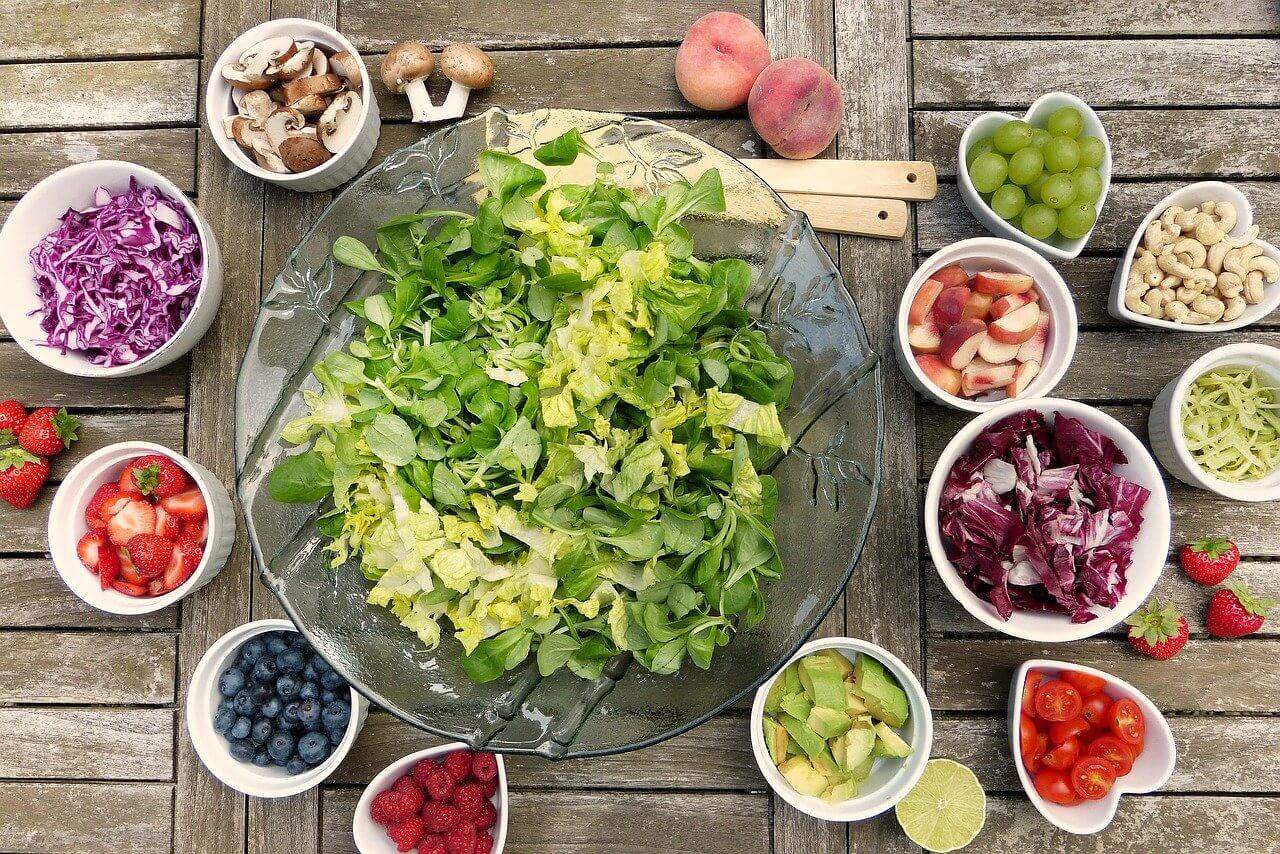 Claims
VeganSmart Claims
Based on the product description, the protein offers:
"Complete protein blend, whole-food complex, 22 vitamins & minerals, fiber & omega blend, prebiotics [and] a digestive enzymes blend."
Ingredients
VeganSmart Ingredients
There is a long list of VeganSmart ingredients because this is a meal replacement, so each vitamin is listed separately – so let's focus on the blends added to the formula.
Complete Protein Blend: pea protein isolate, quinoa protein, chia protein, potato protein, chlorella protein.
Fiber & Omega Blend: inulin, flax seed powder, pea fiber, bamboo fiber, apple fruit fiber, borage oil.
Vegan Energy Blend: organic cane sugar, sunflower oil, medium-chain triglycerides, organic rice syrup solids.
Whole Food Complex: apricot fruit, mango fruit, raspberry fruit, carrot root, pineapple fruit, broccoli flower, broccoli stem, cabbage leaf, beetroot, spinach leaf.
Digestive Enzyme Blend: Bromelain, protease, amylase, lipase.
Prebiotics: aloe vera inner leaf
Ingredient Details
Details on Ingredients
With all these ingredients, let's take a look at how each blend works in the body regarding nutrition, appetite, and weight loss.
Complete Protein Blend: There's a wealth of information on how a plant-based diet can help with weight loss. For instance, based on a 2018 study published in N&D, plant proteins effectively improve body composition when consumed as part of a completely plant-based diet.
Nutrition Reviews goes on to talk about how plant-based diets are beneficial to health. Still, the adequate-protein intake must be preserved – thus a product like VeganSmart.
Fiber & Omega Blend: As for fiber and omega fatty acids, some research shows a connection to weight loss. The Journal of Nutrition recently published the results of a 2019 study of 245 people that showed fiber intake, independent of other dietary factors, helped promote weight loss. The research was part of the POUNDS (Preventing Obesity Using Novel Dietary Strategies) Lost research.
As for omega fatty acids – we know they are hugely important to the Western culture because the average Western diet is lax in omega 3s. However, research into weight loss is on the fence, with some studies showing omega fatty acid intake is promising in the fight against overweight and obesity, according to the journal Food and Function.
Vegan Energy Blend: Sugar is the primary component in the vegan energy blend. There's a connection between sugar and obesity, but none between drinking a sugar-based protein shake and losing weight.
Whole Food Complex: This superfood complex is packed with excellent nutrients, but nothing says these nutrients will promote weight loss. We did find information that the antioxidants found in superfoods can help decrease. Obesity is an inflammatory, so there is some promise there, according to the journal from MDPI.
Digestive Enzyme Blend: There's no current connection between digestive enzymes and weight loss, but research published in Current Drug Metabolism claims supplementing with enzymes shows promises in the treatment of some conditions unrelated to enzyme deficiency. This could mean there's a promise for weight loss, as well.
Prebiotics: Prebiotics are the food source for probiotics. Probiotics have shown promise in weight-loss studies, but no definite connection has yet been established, according to Nutrients.
Nutrition
VeganSmart Nutrition
The nutrition label for VeganSmart shows the following:
Calories: 160
Total Fat: 5g
Total Carbohydrates: 14g
Fiber: 6g
Sugars: 5g
Protein: 20g
Weight Loss
VeganSmart and Weight Loss
There is no strong connection with weight loss that couldn't be found in a traditional plant-based diet. However, we believe that plant-based diets may be difficult to maintain for dieters trying to lose weight if they aren't getting enough protein to feel full. That's where products like VeganSmart come into play.
Side Effects
VeganSmart Side Effects
We were unable to find any side effects associated directly with VeganSmart. The formula does contain protein, which can cause stomach issues for some people. Side effects of protein intake can include:
Nausea
Bloating
Gas
Constipation
Directions
How to Use VeganSmart
Each canister of VeganSmart contains 15 servings at two scoops per serving. You mix the powder into your favorite cold beverage.
Cost and Where to Buy
Cost and Where to Buy
You can purchase products across multiple suppliers and retailers. For instance:
Official Website: $36.99 (VeganSmart Organic All In One – Vanilla Crème 14 servings $20.39)
Amazon: $27.74
The Vitamin Shoppe: $30.47
Naturade: $36.99
Pros and Cons
Pros and Cons
What did we find out about VeganSmart that really stuck with us during our research?
Pros:
Perfect for vegans and vegetarians.
Cons:
The price is about double what you'd expect to pay since each canister contains only two weeks worth of shakes.
There's no evidence that plant-based proteins are more effective at weight loss than whey protein.
What Users Are Saying
What Users Are Saying
"The flavor (chocolate) is a rich taste – definitely chocolatey! A very, very slight chalky taste, however, reviews I have read about other brands apparently speak of having a much more chalky taste than this one. When mixed with milk, it slightly reminds me of the Ensure drinks- but I would totally get this brand again- especially, maybe in vanilla so i can blend it with fresh fruits, spices, or veggies. The best part is that this protein drink has added nutrients- like a vitamin mineral shot added. I definitely feel an energy boost the next day. P.S. It is so rich tasting to me that I only add one scoop to 10 oz of milk or water to start out with."
"This has a strong protein taste that is off putting."
"Good value, very filling. The chocolate flavor is my favorite."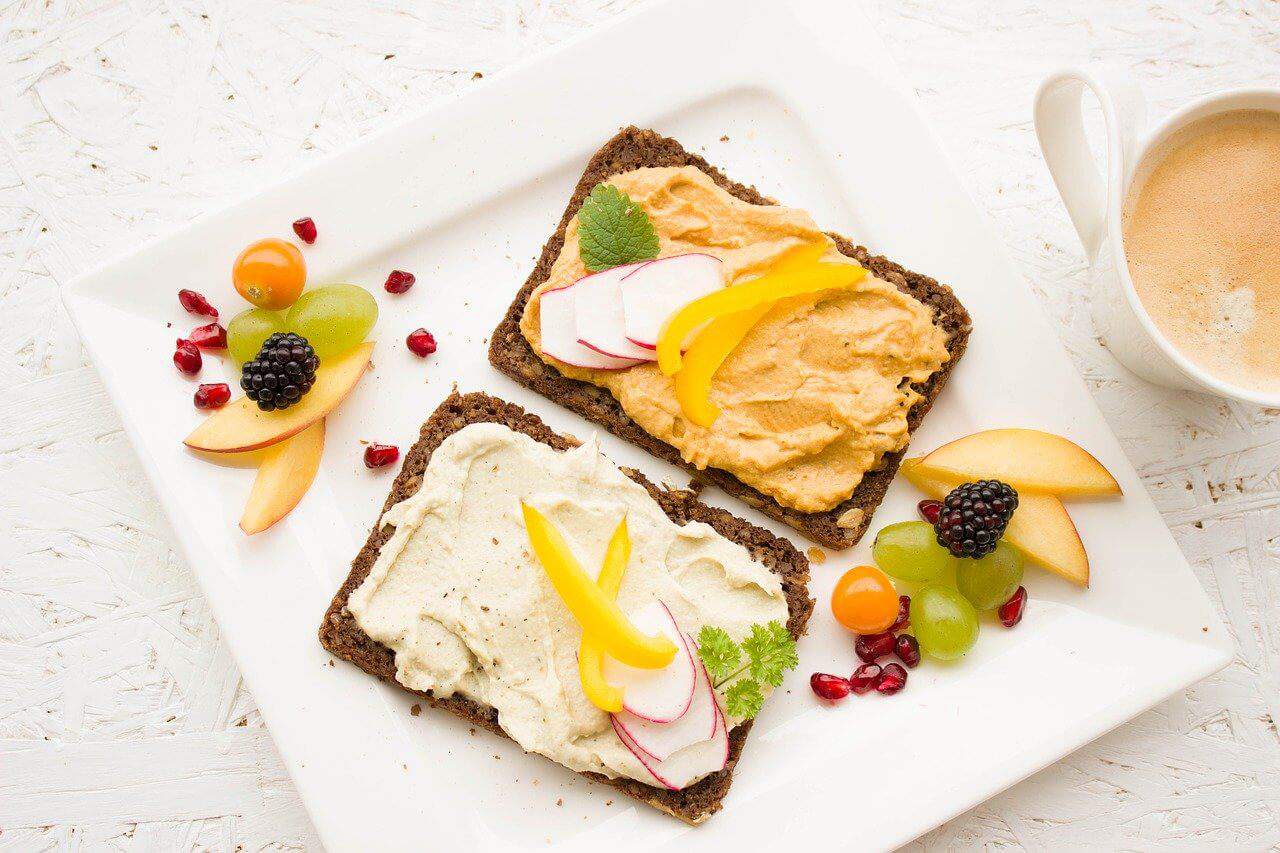 Bottom Line
Bottom Line on VeganSmart
So, VeganSmart is perfect for vegans, but is it any more effective than other plant-based protein supplements? We were unable to find a reason to believe this product is any better than similar formulas from other companies. In markets like nutrition and weight loss, there's little room to be just like everyone else, which is where the nutritional shake fails.
When you want to pick up healthier lifestyle changes, even if you're a vegan trying to lose weight, there's an app that can help with that.
Among the best in weight-loss apps is the lifestyle program Noom. When we looked closely at the plan, we found human coaching with one-on-one support for every user. There's a virtual community that's active and supportive, and clinical research shows just how effective the program can be.
Plus, because you're a Dietspotlight reader, we can give you access to a free trial offer of Noom for a limited time.
Learn More About Noom »