Zero App Review

- 9 Things You Need to Know
Fasting has become a popular way for some people to improve health and aid in weight loss, and the Zero app claims to make your fasting journey even easier. This program gives you the "four essential tools for the fasting life," so our team decided to take a closer look at some of the features offered by Zero.
While doing the research, we had a few questions. Is going without food really proven to improve health? What are these four tools for fasting success? What is the science behind the Zero program? Keep reading to learn more, and make sure to reach our bottom line for the final verdict on this new fasting tool.
Zero App can be purchased through their Official Site.
Overview
What is Zero App?
Zero Fasting a simple fasting tracker app available on IOS and Android devices. The goal of this app is fast-tracking its users' goals when it comes to tracking their fasts.
The Zero app says it offers professional guidance, inspiration, timers, mood journals, and statistics. The app also offers plenty of content curated by Dr. Peter Attia about fasting and questions users have about the lifestyle.
The Zero app allows users to select from popular fasting techniques on the app or build their own plan. Either way, the fasting app aims to track your ability to resist food, but is there any science behind this technique?
Nutrition Reviews – This study found that intermittent fasting could be effective at reducing body weight and blood cholesterol in overweight, obese, and non-obese individuals, though more research is needed to confirm these findings.
CFP MFC – According to the study published in this journal, "To date, the studies have been small and of short duration. Longer-term research is needed to understand the sustainable role IF [intermittent fasting] can play in weight loss."
Zero App Competitors
Who Created Zero App?
Kevin Rose is the creator of the Zero fasting tracker app. One of the most prominent app-based fasting groups globally is Zero, a health and fitness network for fasting.
Zero is now owned by Big Sky Health, a company that focuses on digital wellness products. The company's CEO is Mike Maser.
How to Contact Zero App Customer Service
The customer service department can primarily be contacted through the contact form on their official website. Individuals can also email the company:
Email: support@zerofasting.com
Other Products From Big Sky Health
Big Sky Health sells two different programs:
Less – an app that promotes focused drinking
Oak – focuses on breathing and meditation.
Scroll below for one of the best products we've seen over the last year.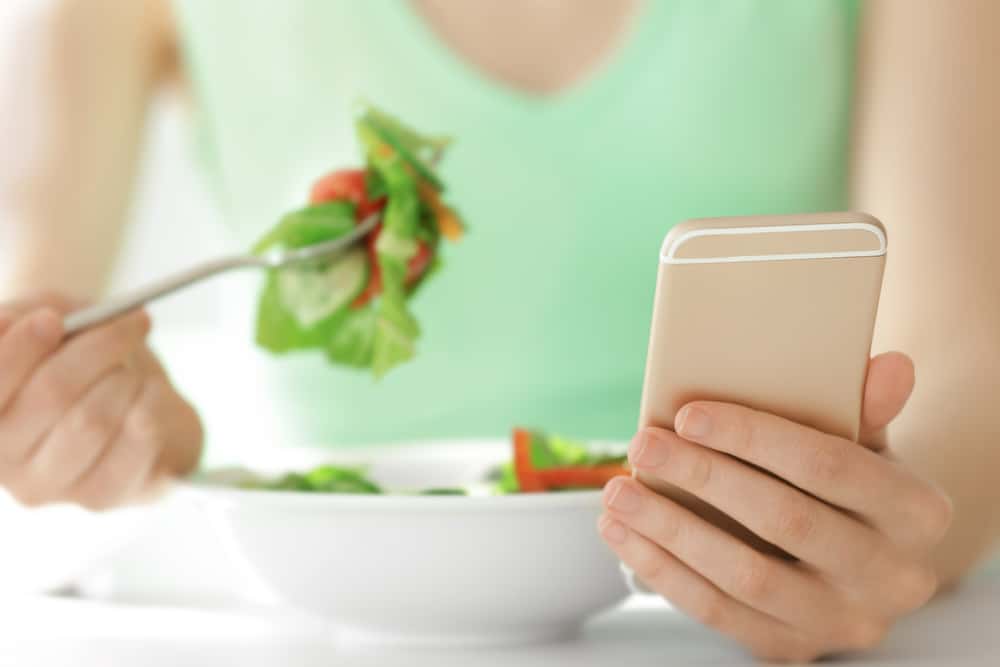 How Much Does Zero App Cost?
Just like its name, it costs zero to get this app, and the creators say it will remain that way forever.
If you upgrade to Zero Plus, the cost is $49.99 annually with an introductory subscription rate of $9.99 monthly, plus a one-week trial at no cost.
Is There a Refund Policy?
For IOS users, you have to contact Apple's App Store customer support unit specifically for a refund, at https:three/getsupport.apple.com/. Android users may ask for a refund via the Play Store.
If you're unable to finalize a refund via the Play Store, individuals can send them an email at support@zerofasting.com with their order number to get the process started.
Claims
How Does Zero App Claim to Work?
After you've built an account, you'll be able to pick the sort of fast you want to try. These are some of the fasting options:
Circadian Rhythm 13-Hour Fast: This fast begins at sunset and continues until the next morning. It is based on Dr. Stachin Panda's research and imitates the body's natural clock.
16:8 Fast: A common 16-hour fast with a feeding window of 8 hours. Most people prefer to miss breakfast, while some prefer to skip dinner – it all depends on your lifestyle.
18:6 Intermittent Fasting: The prolonged fasting window allows the liver to excrete more glycogen, the body to switch to ketones as a fuel source, and autophagy to clear the system of damaged cells, according to Zero.
20-Hour Fast: A famous 20-hour fast with a 4-hour feeding window, the 20:4 intermittent fast lasts 29 hours. It's known as OMAD (one meal a day), and usually just includes dinner. Working up to this stage, according to Zero's creator, has been helpful for weight loss, ketone development, mild autophagy, and mental sharpness.
Monk's Fast: A 36-hour fast is also known as a monk's fast. It frequently begins on a Sunday evening and ends on a Tuesday morning. This is a difficult quick that is said to provide powerful cellular cleaning benefits and assist in metabolism reset. This form of fasting should only be performed once a week, according to Zero.
On the app, individuals can also create their own fasting schedule.
Program Details
Details on the Zero App Program
The Zero app has a timer that logs everything, from how long you fast to the frequency. It also claims to help you keep tabs on when you need to eat or resume fasting through alerts.
The app shares the number of other people fasting at the same time as you to keep you motivated. You can also share the progress with friends.
When you upgrade to Zero Plus, you get access to various options, including special counseling features.
Does it Integrate With Wearables or Health Programs?
You can utilize the Zero app on your IOS synced devices like Apple Watch by syncing the watch with your iPhone. You can't use the app offline on the watch.
Weight Loss
Zero App and Weight Loss
One study published in the European Journal of Clinical Nutrition studies the monk fasting method. According to the researchers, the individuals experienced improved health through glucose and lipid levels.
More research published in Cell Metabolism investigated fasting based upon your circadian rhythms. The study found that this kind of fasting may improve overall health, but a lot more research still needs to be done.
Another study in The American Journal of Medicine investigated intermittent fasting in general, noting that 18-hour fasting periods led to decreased blood pressure in some subjects. There was no mention of weight-loss for this kind of fasting.
Intermittent fasting research published in Canadian Family Physician notes that "Intermittent fasting shows promise for the treatment of obesity."
More research published in Metabolism shows that one meal a day led to insulin sensitivity and increased cholesterol level, though these effects were short-term. Another study published in JoDR shows that dietary tracking was a crucial element of significant weight loss.
There is some research that shows fasting can cause the body to be in ketosis. However, according to The New England Journal of Medicine, the effects of ketogenesis can be felt even when you're not fasting.
Additionally, the study noted that ketosis may be able to help regulate blood sugar, increase stress tolerance, and reduce inflammation.
Side Effects
Zero App Warnings and Side Effects
When it comes to the Zero app, there are no side effects, per se, but there can be issues associated with fasting. When fasting, some people experience fatigue, brain fog, and hunger, to name a few adverse outcomes.
Big Sky Health warns users to consult with their physicians before fasting.
Pros and Cons
Zero App Pros and Cons
Pros
The app is easy to download and use.
Zero can be used with wearables.
There is some research showing that fasting can improve cholesterol levels.
Cons
Fasting can cause side effects for some people.
Some long-term fasting methods may cause problems for some individuals.
There are only a few studies showing that fasting aid in weight loss.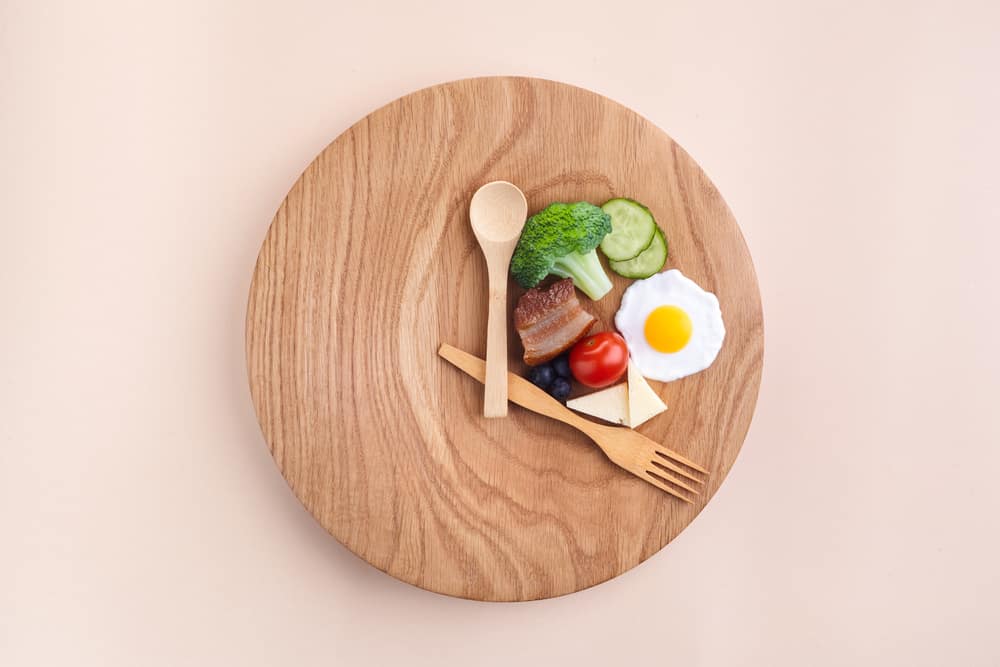 Bottom Line
Bottom Line on Zero App Results
When it comes to fasting, the Zero app offers some useful features. For those that want to try fasting or have a regular fasting schedule, their free fasting timers can be helpful. However, fasting isn't the right method for everyone, and there is more research showing that fasting can help improve cholesterol and glucose levels than help with weight-loss.
Sometimes, you just need a customized approach to improve health and aid in weight-loss, which is why we love the Noom. This weight-loss app is backed by multiple clinical studies showing it can help users lose weight and boost their health.
Noom makes losing weight even easier with their in-app tools, like food logging, custom meal plans, health coaching sessions, exercise tracking, and more. If you are ready to take the next step in your weight-loss journey, then make sure to check out the program available from free trial offer!
Learn More About Noom »