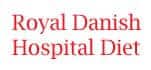 We've heard all sorts of chatter about the Danish Diet, so we did one of our in-depth reviews, closely scrutinizing the ingredients, side effects, level of customer service and clinical research. Furthermore, we examined plenty of user comments and dieter reviews that are posted online. At this point we summarized and compressed all of the information we found to give you the facts you need.
EDITOR'S TIP:
Combine Danish Diet with a proven fat burner such as
Leptigen
for better results.
What You Need To Know
The Danish Diet is also know as the Royal Danish Hospital Diet, as well as the Copenhagen Diet plan. This weight loss method basically involves a strict 13-day eating plan. Within the 13 days, you can potentially drop up to 22 pounds. However, you are expected to avoid alcohol, heavy sugars, grains and even fruits. The foods you can eat include lettuce, lean beef, coffee, eggs and spinach. Put simply, you will reduce your daily caloric intake to about 600 calories, which is very strict (average daily caloric intake is 2,000). Your metabolism should increase and your food cravings should change to healthier foods.
It's unclear when the Danish Diet first emerged, but both women and men can try this diet plan. Foods that are high in fat and cholesterol are cut out of this diet, and you must drink plenty of water daily, but read on…
Food Restrictions!
According to our Research Editor, "Some people will not be able to handle the food restrictions that pertain to the Danish Diet. After all, you can basically just drink tea, coffee and water for liquids. Not to mention, the daily calorie intake is so low, some people will experience side effects."
One dieter stated, "Too many food restrictions…can't have ham, no alcohol, no sugar at all!"
"This diet plan is not good for vegans! The protein sources are wrong!," said another user.
Scroll below for one of the best products we've seen in 2015.
Lack of Clinical Research
We could not find any real clinical studies to support the Danish Diet. However, one dieter had this to say, "This diet did not help me with weight loss at all. Just made me real frustrated."
Another person commented, "Not a good diet plan for me! No thanks."
Our research has revealed that if there is a certain aspect of a diet program or weight loss pill that is especially annoying or concerning (a painful/difficult exercise routine, lack of real clinical research, too many food restrictions) the likelihood of lasting weight loss is minimal. Therefore if the Danish Diet has too many food restrictions that affect a high number of dieters, this could be quite problematic.
The Science
Here at DietSpotlight, we like to see some published clinical research that supports the diet program or pill we're examining. However, we did not locate any specific science or clinical studies to support the Danish Diet method. While most people already know that reducing your daily calorie intake will lead to weight loss, this does not specifically support the Danish Diet. Especially if dieters cannot handle the food restrictions.
The Bottom Line
It's not a secret that reducing your daily caloric intake helps you lose weight. Most people are aware of this. Basically, this is what the Danish Diet relies on. However, when you consider reducing your calories to 600 a day, you're going to shed pounds, regardless of what you eat. This is because 600 calories is a really small amount, and most doctors do not recommend this low of a daily calorie intake. Furthermore, this diet is not good for the long run because it only lasts for 13 days. So, you're very likely to gain the weight back.
If you'd like to see more drastic weight loss results and a trimmer figure, then we encourage you to go with a diet program or weight loss product that is supported by solid science, contains effective ingredients for fat loss and does not require a bunch of food restrictions.
Among the most promising weight loss products we've encountered in 2015 is one called Leptigen. This supplement uses a proprietary blend of four ingredients, which have been proven in published clinical studies to kick-start metabolism and enhance fat loss. We can't pinpoint any talk of negative side effects and user feedback posted on the web reveals people are seeing excellent results.
Also, the makers of Leptigen are so confident in their product they're offering a Special Trial Offer, which is a good sign.