Beyond Raw LIT Review

- 16 Things You Need to Know
You get to the gym and want to maximize your workout. Is Beyond Raw LIT the product you've been waiting on? Our research team put in the work, focusing on the ingredients, potential side effects, and research connecting the product to results. Then, we gathered the facts to give you what you need.
Beyond Raw LIT can be purchased through their Official Site.
Overview
What is Beyond Raw LIT?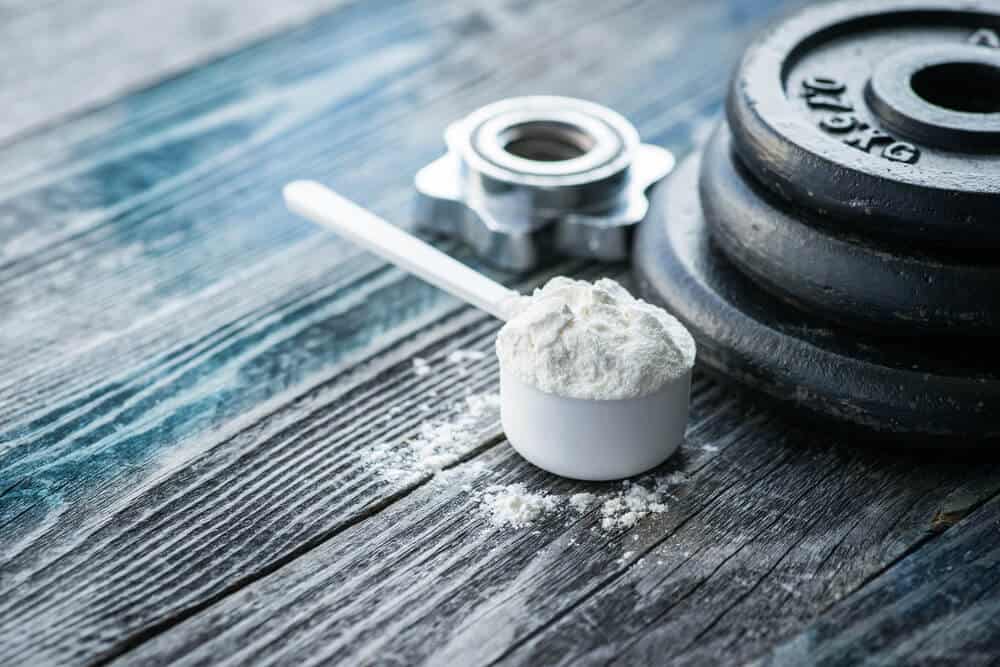 Beyond Raw LIT is a clinically dosed combination of potent ingredients that are clinically studied. They are located on the 14th Floor at 300 Sixth Avenue, Pittsburgh, PA 15222. These ingredients have come together in an objectively superior formula designed to support workouts that are consistently better. LIT's primary and only purpose is to aim for mental alertness, extreme energy, and production of nitric oxide, which would maximize the user's ability to get the results that they crave for. The product is engineered to give super-charged energy to the person who does daily workouts, but does research show the ingredients work?
The main ingredients are beta-alanine, creatine and caffeine – let's take a look at the science behind these three.
The Journal of Physiology – "Apart from training and nutritional strategies, ergogenic supplements play a significant role in athletes' optimisation of exercise performance. Among the allowed ergogenic substances, beta-alanine is a supplement with increasing interest because of its ability to increase muscle carnosine content and enhance high-intensity exercise performance."
Molecular Nutrition & Food Research – "Creatine is a popular ergogenic supplement in sports nutrition. Yet, supplementation of creatine occasionally caused adverse effects such as gastrointestinal complaints, muscle cramps and an increase in body weight."
Sports Medicine – "Caffeine is a well-replicated performance-enhancing supplement, with these effects established at meta-analysis level; as such, further research exploring the straightforward ergogenic effects of caffeine is unlikely to alter practice."
What is Vasodilation?
While you exercise, your muscles require oxygen to break down carbohydrates and fats for energy. Our muscles give out byproducts such as carbon dioxide and adenosine to provide the needed space for oxygen. These cause the blood vessels in that area to expand. This process is called vasodilation.
Beyond Raw LIT Competitors
Company Info
How Did Beyond Raw LIT Start?
Beyond Raw LIT was manufactured by GNC and aimed at helping those who return to the work out a scene in the gym after a long hiatus. This pre-workout supplement serves to motivate the user by providing increased energy and an excellent endurance level with improved mental alertness. This pre-workout supplement is available at GNC and Amazon. GNC earned an "F" with the BBB. They have an average customer review of 1/5 stars. But, it's the complaints that really stand out. In the past three years, GNC has closed 171 customer complaints – 59 of those in the last year alone.
Scroll below for one of the best products we've seen over the last year.
Claims
Beyond Raw LIT Claims
GNC Beyond Raw LIT claims that its ingredients are all clinically-dosed, meaning it has the same amount used in clinical studies. The pre-workout supplement claims that it combines non-traditional and traditional ingredients to give you a tremendous pre-workout experience and take it to the next level. The manufacturer also claims that Beyond Raw LIT alleviates mental fatigue and makes your mind sharp. The claims can be summarized as:
Beyond Raw LIT is made with ingredients that are scientifically proven.
The supplement helps build lean muscles for a muscular body.
Beyond Raw LIT boosts blood circulation throughout your body for giving you more energy.
The pre-workout supplement increases the metabolic rate, so the fats are converted into energy.
Ingredients
Beyond Raw LIT Ingredients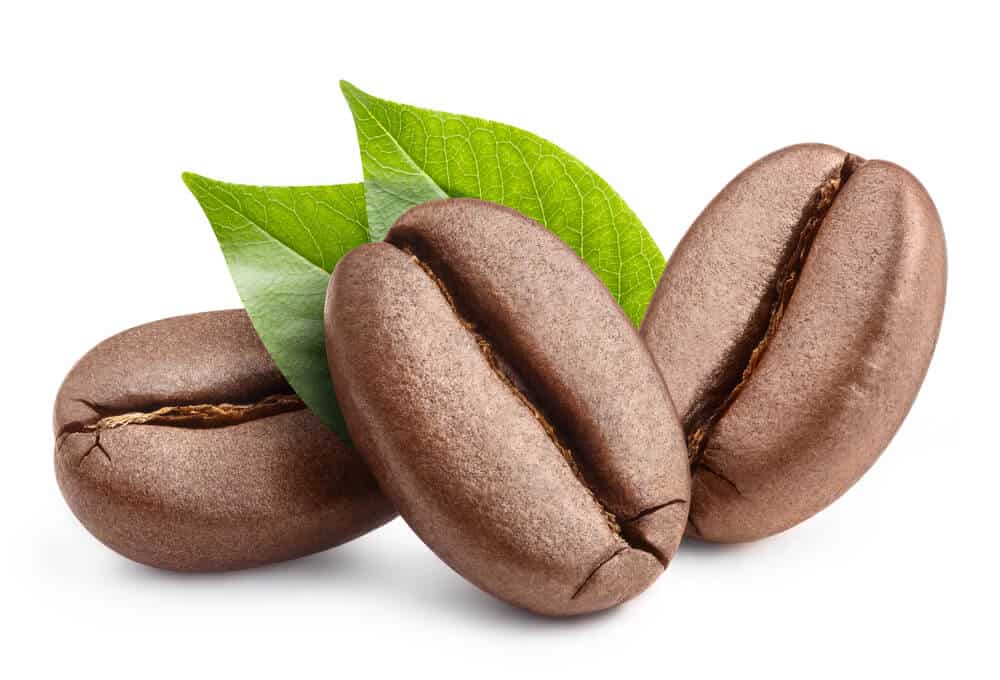 Beyond Raw LIT has the policy of openly declaring all its ingredients on the label. According to the amount (weight) of the substance present, it can be listed as follows:
Beta-Alanine
Beta-alanine can help in gaining lean mass. This amino acid helps in gaining power and endurance but has its share of side effects. According to the Journal of the International Society of Sports Nutrition, ingesting high doses of over 800 mg of Beta-alanine can lead to tingling or flushing.
Beta-alanine levels can continue to rise for at least 12 weeks even though the most dramatic changes occur within 3 to 4 weeks.
Creatine
Creatine monohydrate is an amino acid that aids in improving endurance and strength. Creatine helps provide fuel to the ATP in muscles. When you provide your muscles with more energy than they would usually get, it improves your endurance and enables you to train for a longer duration in the gym. Creatine is considered safe with some adverse effects that have been reported.
When Creatine is used in combination with other supplements for a long period, it is reported to cause complications. It is necessary to monitor any abnormalities during creatine supplementation regularly.
Caffeine
Caffeine is a well-established and most dependable stimulant for giving energy and power. It promotes what's termed as wakefulness, according to the Journal of Neuroscience. It is ideal for all pre-workout. Caffeine also helps in boosting metabolism, which in turn helps in burning calories that are extra. The effects caffeine has on memory, performance, coordination, and learning are because of its methylxanthine content.
Caffeine increases adrenaline levels and improves tolerance to fatigue. Caffeine does affect sleep, but withdrawal symptoms may begin if you stop using the stimulant when taken for too long. According to the American Heart Association, caffeine intake can result in excessive urination, leading to dehydration. Caffeine also makes the heart to beat at a faster rate than usual.
Coffee Bean
It could be classified as a fat-burner rather than as a pre-workout. Coffee bean does contain some amount of caffeine and, as such, works as a stimulant, according to the Journal of Food Science.  It likely has been included in this supplement because of the benefit of its chlorogenic acid. Chlorogenic acid is found in green coffee and is said to have health benefits, according to the European Journal of Nutrition. Green coffee refers to the unroasted coffee bean, which has a higher level of chlorogenic acid.
Green coffee is popular for weight loss. The green coffee extract is used in several weight loss supplements such as "Svetol" and "Coffee Slender." Green coffee is observed to cause changes in the Glycemic index of older adults.
ElevATP
This is a clinically researched, proprietary combination of a water extract of fossil plants (ancient peat) and an apple extract. This combination works with the innate energy-creating mechanism of our body to increase ATP production (Adenosine Triphosphate), which is called the 'molecular unit of currency.'
Studies in the BMC Complementary and Alternative Medicine have concluded that supplementing with apple extract and ancient peat while undergoing periodic resistance training may improve performance adaptations.
L-Citrulline
This is a non-essential amino acid. It helps boost the production of Nitric oxide in the body, which helps the arteries to work well, which in turn helps the better circulation of blood in your body.  It is sometimes used for boosting energy and improving athletic performance.
Arginine
Arginine is commonly called as a growth hormone releaser. L-arginine helps the growth of muscles because it is required for the synthesis of protein. It also promotes the metabolism of fat and the release of growth hormones.
This results in a physique that is lean and has a lean muscle mass, the ideal for bodybuilders and weight lifters. L-arginine can cause side effects such as nausea and weakness. Hence, the supplement should start with a mild dose before workouts and gradually increased.
Other ingredients include Sucralose, Citric Acid, Natural & Artificial Flavors, Soy Oil, Sorbitol, and Glycerin.
This pre-workout supplement from GNC has just the main ingredients to do the work. There are noticeably no proprietary blends to be worried about, no added vitamins or micronutrients. Of its components, some are pump ingredients, some are endurance ingredients, and some are strength ingredients. It is a regular tried and tested formula.
Product Line
Beyond Raw LIT Products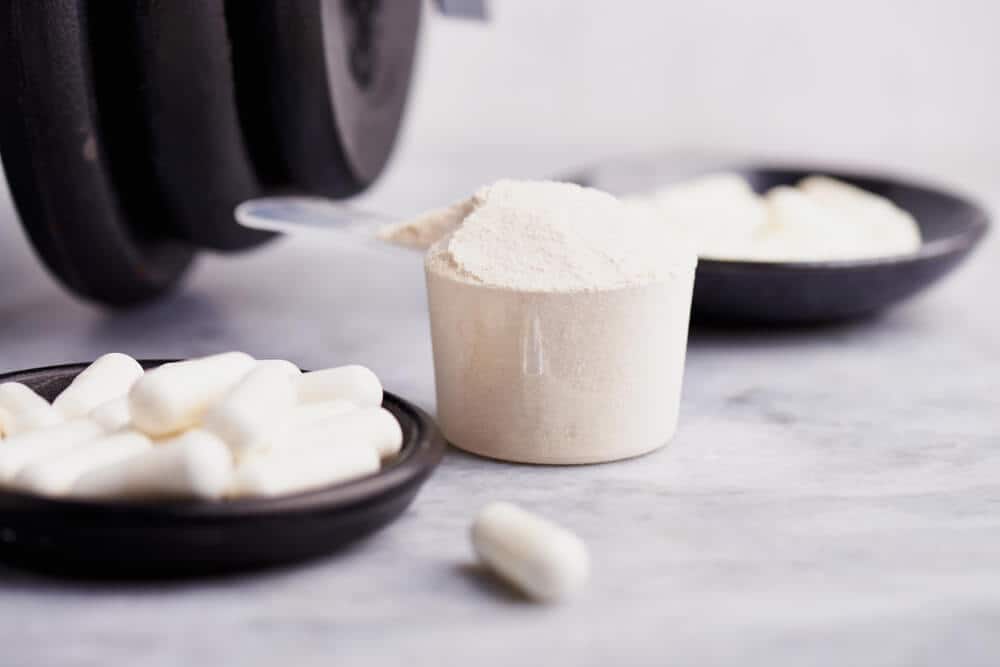 Beyond Raw LIT offers multiple versions of their product, which include Beyond Raw LIT, Beyond Raw LIT On-the-Go Pre-Workout, and Beyond Raw LIT AF.
The Beyond Raw line of products includes more than just LIT versions. Some of the supplements available through this brand include:
Pump: Pre-Workout Nitric Oxide Enhancer
Macros
Precision BCAA
Re-Built Mass XP
Liver Guard
Creatine HCl
ISO-Casein P.M.
Beyond Raw Lit Bubble Gum
Beyond Raw Chemistry Labs
Beyond Raw Precision
Beyond Raw Burn MF
Beyond Raw Infinite Test
Overall, Beyond Raw carries almost 40 products in their supplement line.
Dosage
Dosage of Beyond Raw LIT
The dosage of this supplement is prescribed at one scoop of the supplement in 10 oz of water. The product was found to be more efficient when a heaped scoop was taken instead of leveling the spoon. Some reviewers have said that the supplement takes longer to take effect than other such products in this genre. Therefore, the general advice is to drink the supplement 5 to 10 minutes before arriving at the gym. Apparently, the ingredient Beta-alanine starts reacting immediately, causing a tingling sensation on one's lips.
Does It Work?
Does Beyond Raw LIT Work?
From the number of reviews from various sites, Beyond Raw LIT has an overwhelming amount of positive reviews for the 'feel good' and 'pumped up' effects. The product does seem to be well-received by bodybuilders and weightlifters alike. Whether the feeling of euphoria is due to the intense workout session itself or because of the vasodilator, Nitric oxide, is a moot point.
Benefits
Beyond Raw LIT Benefits and Results
The pre-workout supplement has reviews that are consistently good across several websites. Users of Beyond Raw LIT results in a clear focus that didn't crash. The energy boost was also perceived by all and was found to last for at least an hour and a half before it gradually diminished and faded out. The pumps were consistent, dense, and full.
Reviewers were unanimously on the agreement when it came to judging the strength boost of this pre-workout supplement. Users found their lifts very good on using this, and the effects were good on the medium rep and low rep ranges.
At 30 servings for $40, Beyond Raw LIT is good value for the money. There are complimentary reviews for the aesthetic packaging.
Weight Loss
Beyond Raw LIT and Weight Loss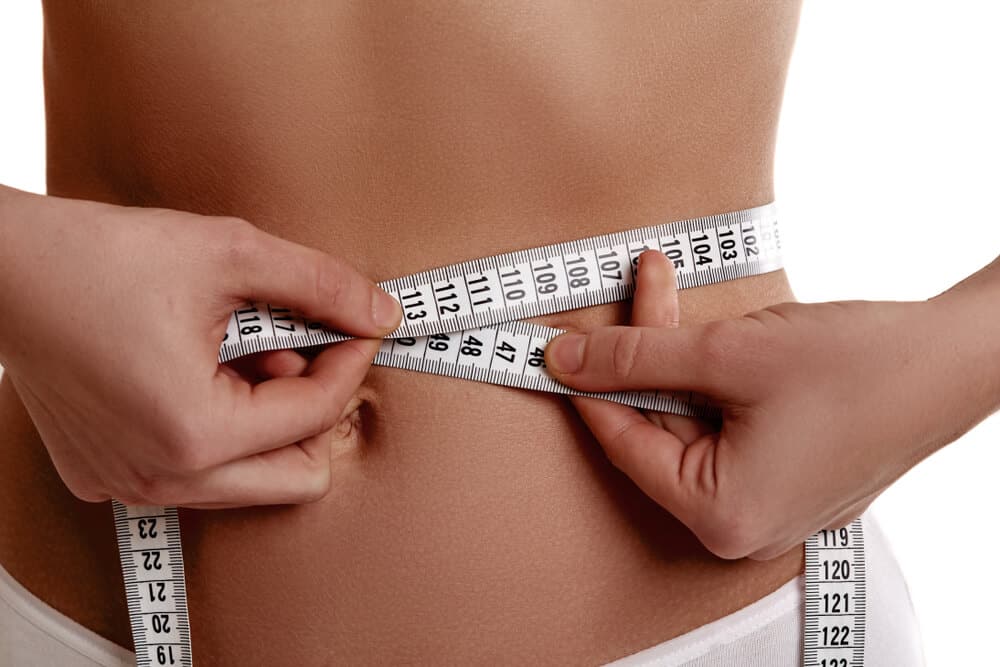 The caffeine in the ingredient list is a fat burner. The supplement claims that it boosts the rate of metabolism and hence, helps in the conversion of fats stored in the body into energy that can be utilized by your body. Since energy level is increased, your muscles are capable of intense workouts that help you meet your fitness goals, even surpass them.
Directions
How to Take Beyond Raw LIT?
Available as a powder, Beyond Raw LIT, is not readily soluble in water and requires some time (and a lot of stirring) to dissolve completely.
It can be taken as a heaping scoop of powder dissolved in 10 oz of water. A container has 30 servings of the supplement to last for a month. It is available in a variety of flavors, including:
Fruit Punch
Gummy Worm
Icy Fireworks
Strawberry Lemonade
Orange Mango
JOLLY RANCHER Green Apple
JOLLY RANCHER Watermelon
JOLLY RANCHER Blue Raspberry
Side Effects
Potential Beyond Raw LIT Side Effects
There don't seem to be any real side effects caused by Beyond Raw LIT. There have been no reports of stomach cramps or bouts of indigestion, as is usually the complaint with other products in this genre. Caffeine is an ingredient in this supplement; it can make you jittery, nervous, and lose sleep, if the supplement is taken too late in the evening.
Beta-Alanine, which is a stimulant, is known to result in acne in many people. A lot of reviewers have mentioned (complained) about the after-effect of Beta-alanine. Some felt an intense tingling feel on their skin while few others reported of a burning sensation and itching.
Product Warnings
Beyond Raw LIT Product Warnings
Many of the ingredients of this pre-workout supplement are known to cause serious side effects. Creatine is commonly used by most athletes today despite many publications that warn about the ergogenic effects of this substance. Muscle cramps and gastrointestinal disturbances have occasionally been reported. Diarrhea, vomiting, nausea, stomach pain, and loss of appetite are seen.
Though the company's tagline claims that the product is 'Built by Science,' it is not sure what is implied by that.
Proven doses are tested in clinical settings. Will these doses prove to be as effective elsewhere? And what if there is an overdose, albeit inadvertently? These questions cause concern. The long-term implications of such energy-boosting, muscle-building medication on our well-being is yet to be addressed satisfactorily.
Price
Beyond Raw LIT Price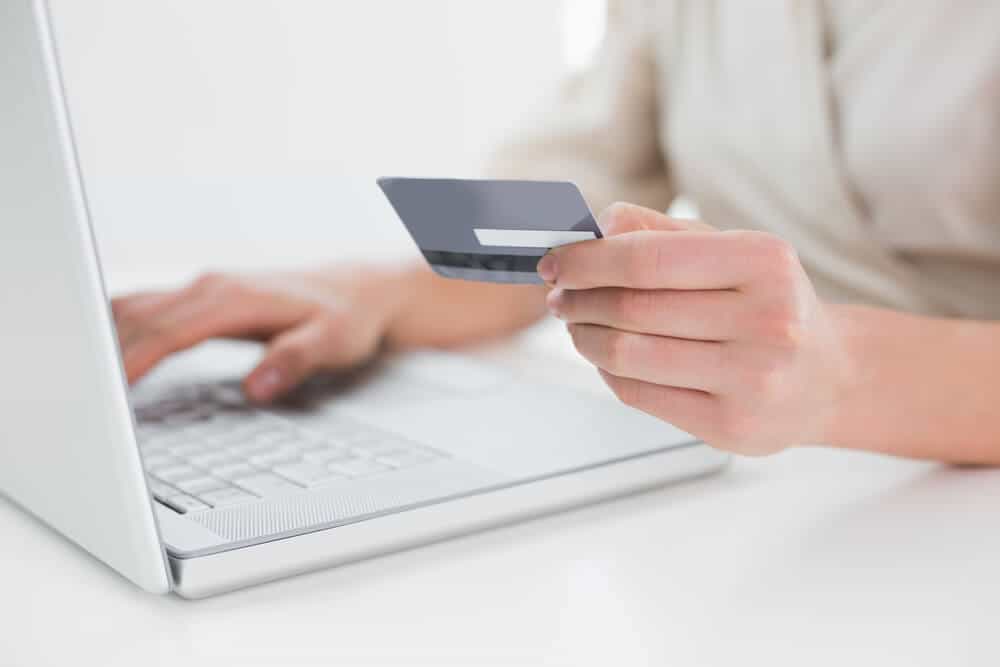 This pre-workout supplement from GNC is priced at $40 for a tub of 30 servings of powder.
Alternatives
Beyond Raw LIT Alternatives
There are many supplements in a powdered form that are similar to Beyond Raw LIT. They have the collective goal of increasing muscle size and strength, boost your energy level and prepare you for an energetic session of intense workout. Here are a few pre-workout supplements:
ReBuilt Mass
It is a powder-supplement with organic ingredients. The manufacturers claim that there are no artificial ingredients. This is also a product of GNC, and it is focused towards building lean muscles. This product also has Creatine and is available on Amazon and the GNC official website. It is priced on the higher side and reviewers opined that the taste was repulsive (all flavors equally so).
This is an advanced pre-workout powdered supplement from Cellucor. It is the supplement for anyone who is aiming for increased energy and greater focus. The supplement contains Beta Alanine and Creatine. The product promises a great tasting powder that will provide an explosive surge of motivation and energy. The product is reasonably priced, with two tubs of C4 available for $49.
This supplement claims that it is created as a combination of real science and real ingredients to deliver results that are unbelievable. This pre-workout supplement has no proprietary blends, no abbreviated formulas that confuse consumers, and no concentrates. It is the creation of Jim Stoppani who has earned his Doctorate in Supplement Science. The product has 13 ingredients that are 'science-backed.'
What Users Are Saying
What Users Are Saying
"I've used a lot of pre work outs over the years but this one gives me an above and beyond jolt like I've never experienced with pre work out before each and every time I use it."
"Really bad side effects made me throw up everytime during my workout."
"Makes me feel itchy and didn't really give me energy. Has a good taste though."
Bottom Line
The Bottom Line on Beyond Raw LIT
Is this the pre-workout you've been waiting on? We like that there's research supporting the effectiveness of Beyond Raw LIT ingredients and that it costs less than comparable products. While there are benefits of using Beyond Raw LIT, that's not the only one out there.
Have you lost weight and want to maintain? There's one out there showing promise, and it's backed by clinical studies and is shown to work.
Among the best weight-loss apps we've seen is called Noom. This weight-loss system gives their users customized support based on their eating habits, personalized meal plans, and human coaching, all within an easy-to-use app.
Also, Noom is so confident in their app that they're offering readers a free trial offer for a limited time.
Learn More About Noom »