Why are people talking about Lipodrene? We wanted to learn more about the ingredients, side effects, clinical studies and customer service. We took it one step further and read hundreds of comments from users who've tried the supplement. Then we condensed and summarized so you have the info you need.
What is Lipodrene?
First off, Lipodrene is a diet product sold as the "#1 weight loss product in America with Ephedra." The supplement contains caffeine, ephedra, citrus aurantium and green tea, among other ingredients. There are 90 pills so you likely take three each day. The bottle is average size, which means you can take it with you. [1]
Lipodrene, which was introduced sometime after 1993, offers a helpful customer service department. The product is available online via the official website and other retailers. We like that the company has an "A-" BBB rating and a large, professional-looking office, but read on…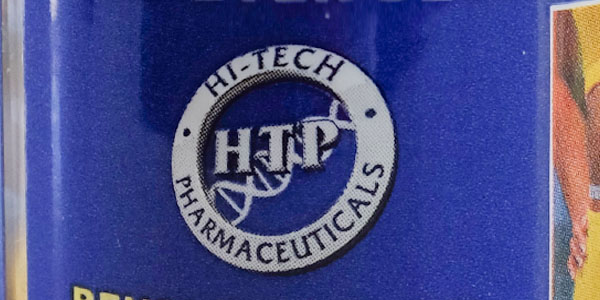 Only thing…is every now and again it gives me sour/upset stomach.
Side Effects – "Harsh?"
The first issue that bothered us were reports of Lipodrene side effects. "Feeling bad is the last thing a dieter wants to pay for," says our Research Editor. "You want to buy a product that works, not one that causes you to feel awful." Reports of dizziness, jitters and shakes are common across many customer reviews.
"The first day I started taking lipodrene [I] felt nausea and without much energy I took three that day. The second day I took two after breakfast and felt nausea and headache," one dieter experiences.
Another user reports the same issues with Lipodrene side effects, " I took two lipodrene today for the first time at 8am now it is 1pm still feel a little nausea." [3]
Whenever you have a product that contains stimulants, you will find reports of side effects. You'll also find the opposite. As one dieter said, "Gives you an overall good feeling."
We also found a user that claimed, "Appetite suppressant without all the hideous side effects."
One made a suggestion as to how you can reduce your chances of side effects. You break "up the dose by taking every 1 tab every 3 hrs for the total of 3." [4]
Scroll below for one of the best products we've seen over the last year.
FDA Advisories on Lipodrene – "About What?"
The Food and Drug Administration took notice when they found acacia rigidula on the Lipodrene ingredient list. According to the government entity, this is not approved under supplement guidelines. Hi-Tech Pharmaceuticals was advised to take all products off the market that contained the leaves. Based on the promotion page on the official website, there have been no changes to the formula. [5]
The FDA said, "We request that you take prompt action to correct the violation cited above, as well as any other violations associated with your…Lipodrene Extended Release products or other products marketed by your firm that contain [acacia rigidula]."
According to our research, all it takes is one negative aspect of a weight-loss program, like an FDA infraction, to derail long-term success. If Lipodrene does cause harmful side effects and if the warnings have not been heeded, the company has an issue on their hands.
The Science – "Is It Legit?"
We found no mention of scientific support on the Lipodrene website. There is no research, though there is a link to more information on the R&D department. There is talk of purity and potency tests, but none of clinical studies. The formula still contains the element the FDA told the company to remove. Science is the key word at DietSpotlight and Hi-Tech Pharmaceuticals left it out of the product.
Also: read our Leptigen Weight-Loss Kit review »
The Bottom Line – Does Lipodrene Work?
What's our final take on this supplement? The company has been around for quite some time and the BBB rates it with an "A", but we can't get past our reservations because of reported side effects and negative customer reviews. We've also have difficulty offering support for the product because there's no clinical support. The FDA action against Hi-Tech Pharmaceuticals also concerns us.
If you'd like to lose more weight, we suggest going with a product offering both clinically proven and researched ingredients from a company that has a clean record of no FDA interaction or side effects.
Among the best products we've seen in 2016 is one called Leptigen. The formula is made up of a proprietary blend consisting of four ingredients, which have been proven to help increase metabolism and spark fat loss. There's no mention of side effects from users and dieters talk about great results.
Plus, Leptigen is confident enough in the product to offer a Special Trial Offer, which is a positive sign.