Focus Factor Review

- 18 Things You Need to Know
Focus Factor is a dietary supplement intended to help your brain work more efficiently and give you better cognitive abilities. This product promises to improve your clarity, remove distractions, and improve memory with its powerful ingredients. However, there is some evidence that shows these effects cannot be achieved that easily.
Do you only need to take this supplement, or do you also need brain exercises? The research team decided to focus on these questions by analyzing studies and user experiences. Here's what they figured out.
Focus Factor can be purchased through their Official Site.
Overview
What is Focus Factor?
Focus Factor is a memory booster that provides you with proper nutrition to help you feel sharper and more alert throughout your everyday activities.
Factor Nutrition Labs, LLC, based in Westbrook, Maine, owns Focus Factor. Factor Nutrition Labs is a subsidiary of Synergy Strips Corp.
Among the ingredients are:
Vitamin A
Vitamin C
Vitamin D
Thiamin
Riboflavin
Niacin
Vitamin B6
Folate
Vitamin B12
Biotin
Choline Calcium
Iron
Iodine
Zinc
Selenium
Copper
Manganese
Chromium
Molybdenum
Potassium
Focus Factor also contains vitamin E, DHA, thiamin, DMAE, and magnesium (citrate, malate, and taurinate).
Said to be safe and effective for both women and men, Focus Factor is a nootropic intended to increase brain function. More specifically, they say it helps with memory loss, concentration, and focus.
This supplement comes in a couple of different forms: Original, Extra Strength, Brain and Vision, and Kids Extra Strength.
The top three ingredients in the formula –  choline, l-glutamine, and vitamin C are likely the most concentrated, so let's see what research has to say about how they work on memory.
Nutrients – Based on recent research, choline does have neuroprotective benefits, so that's a plus for Focus Factor.
Frontiers in Psychiatry – What's interesting is that research into glutamine shows that elevated levels could be a biomarker for certain neurological health issues.
Frontiers in Aging Neuroscience – In another blow against Focus Factor, it looks like supplementing with vitamin C has no impact on cognitive function.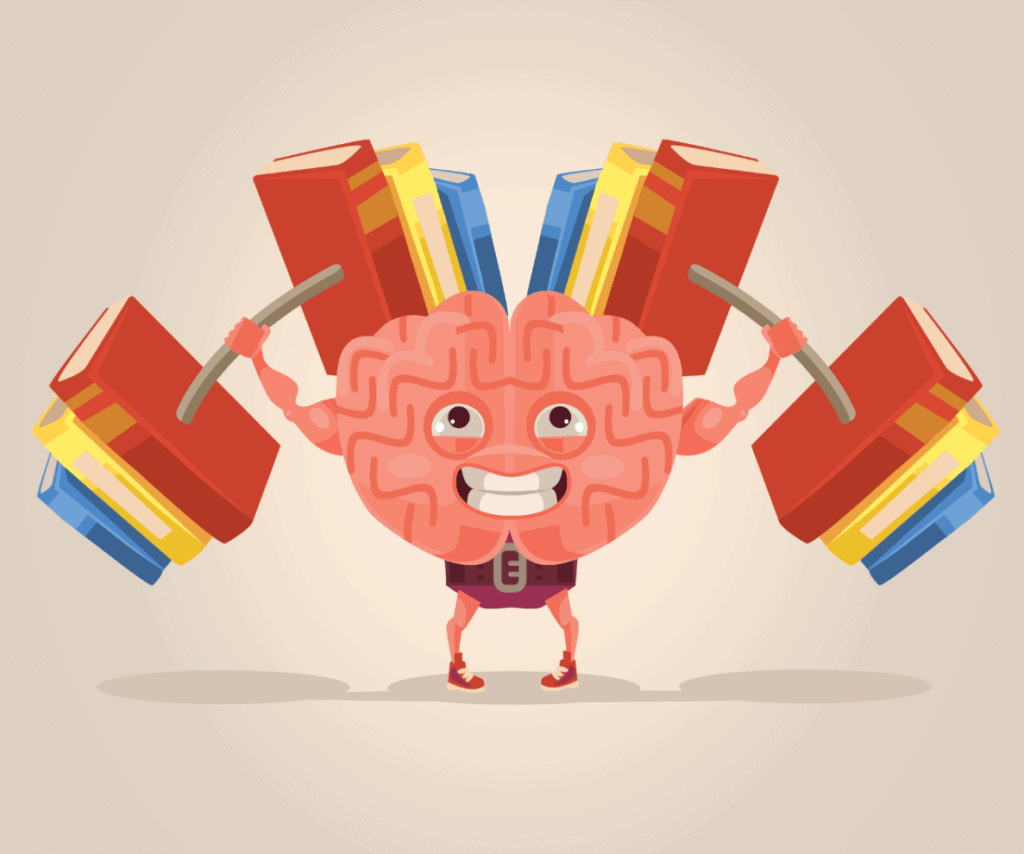 Focus Factor Competitors
Company Bio
How Did Focus Factor Start?
Focus Factor comes from a company called Factor Nutrition Labs. We were unable to locate a website for Factor Nutrition Labs.
However, their LinkedIn profile claims they have sold more than 4 million bottles of Focus Factor and are the top-selling brain support supplement in the United States.
In 2015, Factor Nutrition Labs was acquired by Synergy CHC Corp. Their website says they are a company dedicated to "brighter and better lives."
In their mission statement, Synergy says they are "dedicated to revenue growth." They say their brands will stand on their reputations and are the "heroes" of the company. Other products by Synergy CHC Corp are Flat>Tummy, Hand MD, The Queen Pegasus, and Sneaky Vaunt.
According to their Better Business Bureau (BBB) file, they have been in business for thirteen years and are located in Westbrook, ME.
Factor Nutrition Labs is not BBB accredited, but they do have an A+ rating.
The BBB did suggest that Factor Nutrition discontinue the claim that Focus Factor is "America's #1 Brain Health Supplement." The company obliged.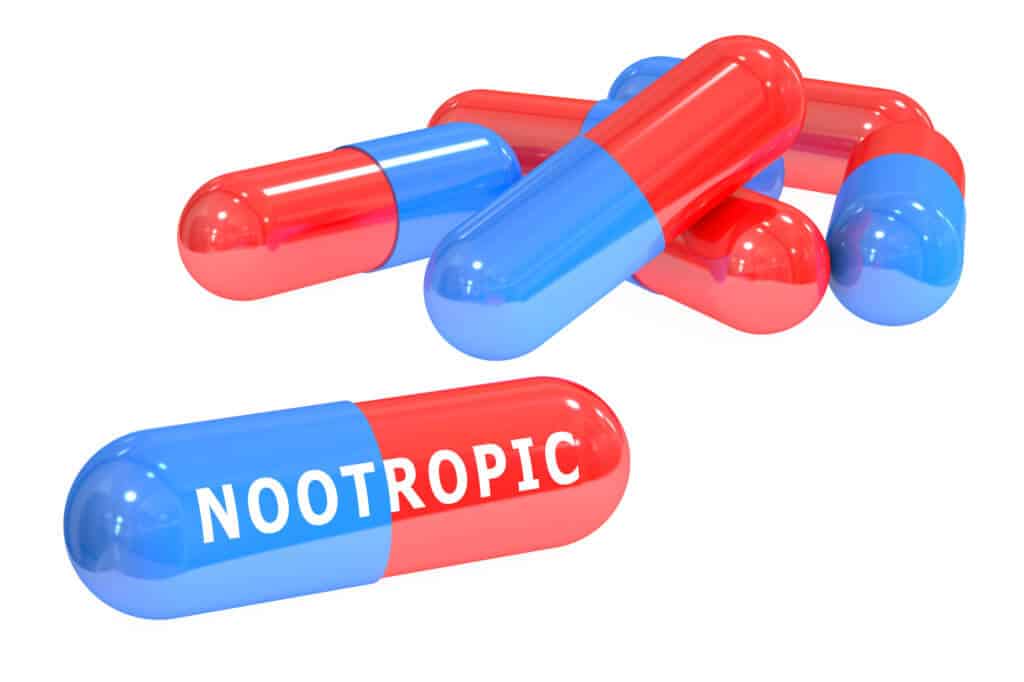 Scroll below for one of the best products we've seen over the last year.
Nootropic
What Is a Nootropic?
If you think you're unfamiliar with nootropics, you may be wrong.
These are the class of drugs and supplements that are sometimes referred to as "smart drugs" or "cognitive enhancers." According to Evidence-based Complementary and Alternative Medicine, they're supposed to support cognitive functions, including:
Executive functions
Memory
Creativity
Motivation
Whether they work and should be used by people who don't have a medical problem is up for debate by scientists and doctors.
There are concerns over whether the products are safe and ethical.
Despite concerns, the popularity of nootropics has made them a billion-dollar industry.
According to the British Journal of Pharmacology, many healthy people use nootropics, and more research needs to be done on their safety in such settings.
However, there is no proof that they work in healthy individuals.
Benefits
Focus Factor Benefits
Benefits of Focus Factor ingredients may include:
Improved memory
Enhanced focus
Higher concentration
Increased brain function
A few of the ingredients have some early research pointing toward usefulness for the improvement of memory.
However, there has not been enough research to prove they are effective.
Customers could get some health benefits from the vitamins and minerals in Focus Factor. But, you shouldn't expect to see much change in your mental abilities.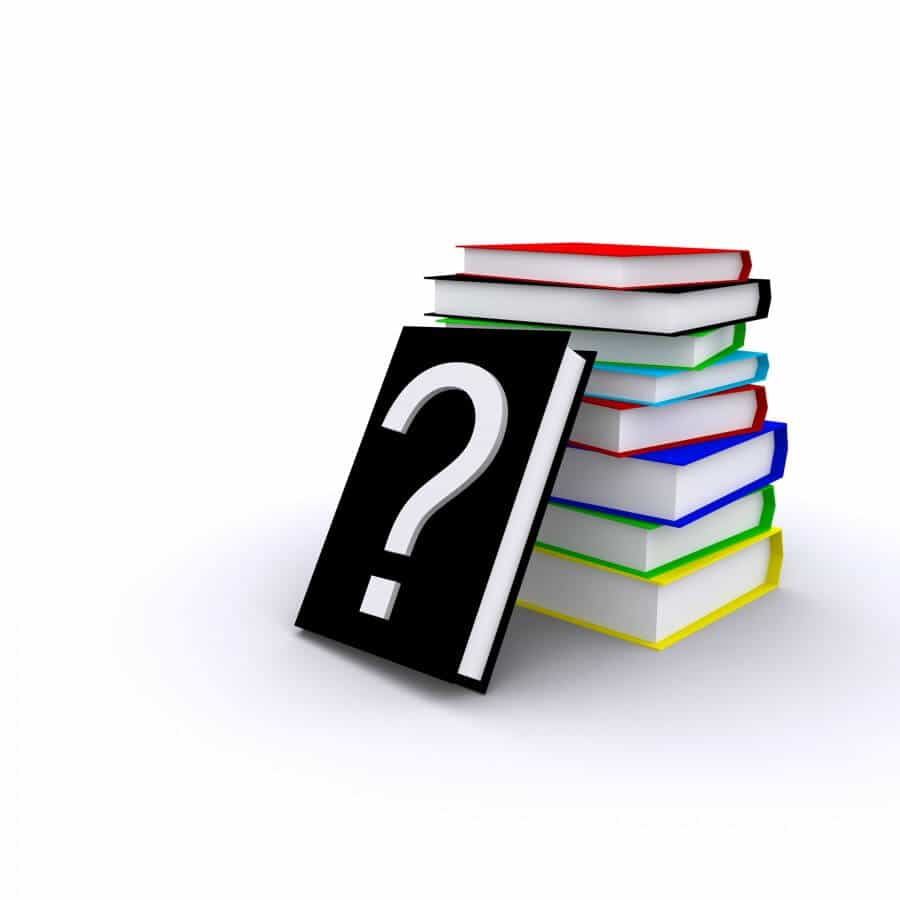 The Focus Factor website says that the supplement is clinically proven to improve:
Memory
Focus
Concentration
Verbal learning
Short-term memory
Does It Work?
Does Focus Factor Work?
We like Focus Factor because the company provides a study conducted using their supplement.
Factor Nutrition Labs says that the study shows that when adults took Focus Factor for six weeks, they had a 44 percent improvement in memory recall.
The study was a double-blind, placebo-controlled study in which some participants took Focus Factor, and others took a placebo.
At the end of the study, researchers said that the people who took Focus Factor could remember an average of 6.5 words on a memory test while those who took the placebo remembered only 4.5.
Those results sound pretty impressive, don't they? Here's the problem.
The study was funded by Factor Nutrition Labs, which means that the researchers had a stake in proving that Focus Factor works.
Also, the study does not appear to have been published in any scientific journals, so we're not sure of the research's quality.
So, instead of taking Factor Nutrition Labs' word for the efficacy of their product, let's take a closer look at the ingredients and see if they can produce the claimed benefits.
DMAE Bitartrate
DMAE is a substance that plays a role in the production of acetylcholine. Acetylcholine is a neurotransmitter, which means it helps transmit information between nerve cells.
Also known as deanol, DMAE has been used to treat conditions that are related to cognitive skills. Also, people have used it in an attempt to boost cognitive functions.
Unfortunately, though DMAE has been used for all of these things, there isn't enough scientific evidence to prove that it helps.
And, there is "insufficient evidence" to say if it helps with improving memory.
There haven't been many studies involving DMAE use for humans.
The participants were randomly assigned to one of two groups. One group took 1500 mg of DMAE daily, and the other received a placebo.
The study lasted for 24 weeks. Researchers found "no statistically significant differences in cognitive function" between them at the end of the study.
L-glutamine
Glutamine is a kind of amino acid. It is used in the synthesis of proteins. It occurs naturally in the human body.
Glutamine is mainly used to fight side effects from some kinds of medical treatments, like chemotherapy.
However, it has not been proven to be effective for those with ADHD.
Glutamine doesn't appear to do much good as a supplement unless the person taking it is deficient in the substance.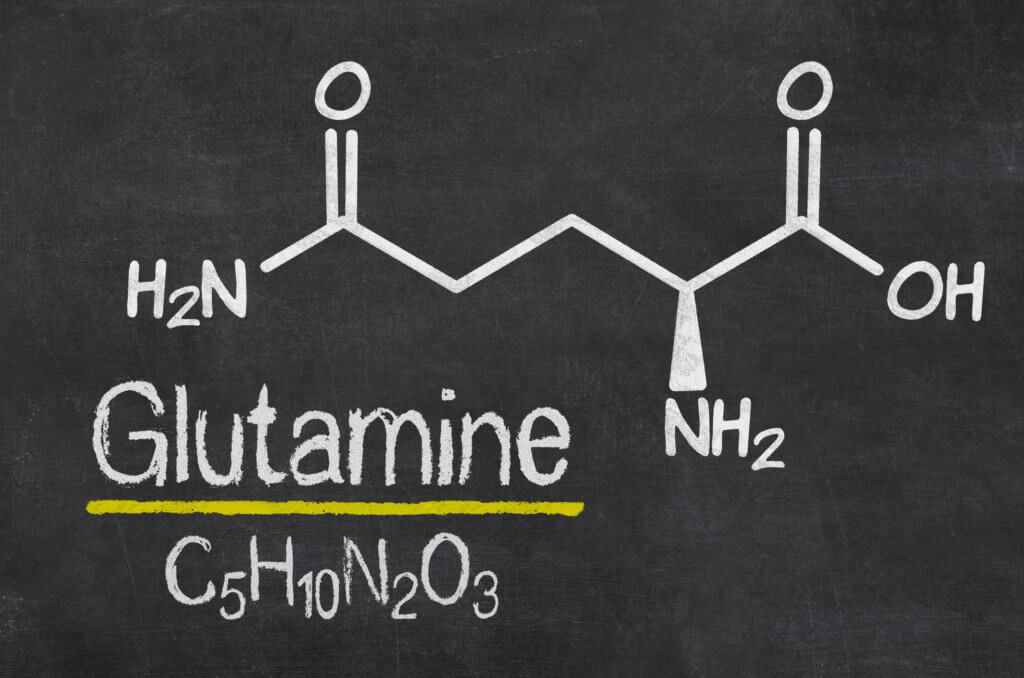 Choline
Choline is considered an essential nutrient because humans need to get it in their diets to remain healthy.
However, the body does make a little choline in the liver.
Most people get plenty of choline in the foods they eat, so choline deficiency is rare.
Evidence concerning the use of choline to improve thinking skills is scant.
The National Institutes of Health Office of Dietary Supplements says some observational studies indicate a possible link between increased choline intake and cognition.
However, when scientists conducted a review of 13 studies of choline in healthy adults, they concluded that "choline supplements did not result in clear improvements in cognition."
A study published in Military Medicine showed that adult men who ingested choline at 50 mg per kg of body weight did not get significant cognitive benefits from it.
The researchers said, "choline ingestion had no effect on reaction time, logical reasoning, vigilance, spatial memory, or working memory."
Bilberry fruit
Bilberry is a plant that originated in Europe. It is closely related to the North American blueberry.
The primary nutritional differences between the two berries are the kinds of anthocyanins they contain.
Bilberry contains antioxidants. It may be useful for treating some medical conditions, like:
Chronic venous insufficiency
Blood clots
Diabetic retinopathy
Gastrointestinal problems
Unfortunately, there doesn't appear to be evidence that bilberry is useful for anything related to thinking or memory.
Grape seed extract
Parts of the grape plant have been used for medicinal purposes since the time of the Ancient Greeks.
However, grape seed extract wasn't invented until 1970. It is used as a supplement for:
Venous insufficiency
Improved wound healing
Reduction of inflammation
Studies are being supported by the National Center for Complementary and Integrative Health, a division of the U.S. Department of Health and Human Services.
Boron
Boron is a mineral that appears in the environment and some foods. It is sometimes used for:
Boron deficiency
Painful periods
Bone health
Osteoarthritis
Increasing testosterone
There is some preliminary evidence, as reported by Environmental Health Perspectives, that boron supplements could help with cognitive function in elderly adults.
However, there has not been enough research to prove its effectiveness.
Ingredients
Focus Factor Ingredients
Ingredients in Focus Factor products include:
Proprietary Ingredients Blend
Dimethylaminoethanol (as DMAE bitartrate), L-glutamine, Bacopin® (​Bacopa monnieri​ extract; whole plant), L-pyroglutamic acid, phosphatidylserine, docosahexaenoic acid concentrate (15% DHA from fish (anchovy, sardine, and salmon) body oil), inositol, N-acetyl tyrosine, bilberry fruit standardized extract (25% anthocyanosides), gamma-aminobutyric acid, grape skin and grape seed extract, vinpocetine†, Trace-Lyte electrolyte concentrate, huperzine A (extract of ​Hupezia serrata​; aerial parts), boron (as boron citrate) and vanadium (as vanadyl sulfate).
Choline
Choline is a water-soluble "vitamin-like essential nutrient" involved in metabolism, the transport of lipids, and neurotransmitter synthesis.
One study published by Nutrition Reviews points to choline's importance as an essential nutrient for public health. They write, "given the importance of choline in a wide range of critical functions in the human body, coupled with less-than-optimal intakes among the population, dietary guidance should be developed to encourage the intake of choline-rich foods."
The Journal of Human Kinetics found choline to be effective in rapid weight loss.
They write that the results "revealed significant differences between pre- and post-competition measurements of leptin, free plasma choline, urine choline, and urine malondialdehyde levels; body mass was also reduced in the post-competition measurements."
It's worth mentioning that there wasn't much more evidence supporting choline for weight loss or its ability to support brain function later on in life.

DMAE
DMAE (or dimethylethanolamine) is a compound occasionally used for depression. It allegedly changes the level of acetylcholine in one's brain, yet this is anecdotal evidence. There are not many quality studies available about the effects of DMAE, so it is difficult to conclude if it is having an actual impact on brain function or memory.
L-glutamine
L-glutamine is an amino acid that improves muscle recovery but can also provide brain benefits. Glutamine has also treated ADHD and alcohol withdrawal. Other uses are against depression, anxiety, and insomnia.
L-glutamine maintains the production of the neurotransmitters glutamate and GABA. Glutamate could have a significant impact on memory loss and learning, according to the Journal of Nutrition.
DHA
DHA (docosahexaenoic acid) is an Omega 3 fatty acid with some research showing that it may slow the decrease in cognitive function resulting from aging. Unfortunately, this slowing down of cognitive abilities was not effective in older individuals' mental function in the tests.
Focus Factor also tosses in a lot of different vitamins. The bad news is, there's no solid evidence supporting vitamin supplementation and its ability to stop brain function deterioration.
Vitamins
Vitamin A: This vitamin is a powerful antioxidant carrying retinoid acid that can signal brain growth.
Vitamin C: Vitamin C has an important function in neurotransmitter production. This can help with focus and memory.
Vitamin D: Low levels of Vitamin D could lead to some mental issues.
Vitamin E: This is also an antioxidant that may help prevent issues that affect the nervous system.
Vitamin B6: This vitamin is important in keeping the immune and central nervous systems functioning well.
Vitamin B12: B12 helps produce DNA and red blood cells, and it can be found in animal products like dairy and eggs, as well as fish, meat, and poultry.
Folic Acid
Folic acid is a form of a water-soluble B vitamin. It is the synthetic form of folate, which naturally occurs in food. Folate is found in food such as leafy vegetables like broccoli and spinach, okra, fruit like lemons, melons, mushrooms, and meat.
According to Progress in Neuropharmacology & Biological Psychiatry, folic acid treats many degenerative mental health problems.
It is "used for memory loss, age-related hearing loss, preventing age-related macular degeneration (AMD), reducing signs of aging, weak bones (osteoporosis), jumpy legs (restless leg syndrome), sleep problems, depression, nerve pain, and muscle pain.
"It is also used for reducing harmful side effects of treatment with the medications lometrexol and methotrexate."
Riboflavin
Riboflavin is a B vitamin that you can find in food like meat, milk, nuts, eggs, and green vegetables. It is used for the health maintenance of the skin, blood cells, and the digestive tract's lining, among other things.
"Some people use riboflavin for eye conditions including eye fatigue, cataracts, and glaucoma."
Niacin
Niacin, or Vitamin B3, boosts good cholesterol and lowers triglycerides, bad cholesterol, and other heart risks.
However, for niacin to effectively combat bad cholesterol and triglycerides, it has to be taken in high quantities, which "could pose risks, such as liver damage, gastrointestinal problems, or glucose intolerance."
Niacin has also been used to "reduce atherosclerosis or hardening of the arteries in some people.
Phosphatidylserine
Phosphatidylserine is a phospholipid that has both amino and fatty acids. omega-3 fatty acids EPA and DHA work with phosphatidylserine to help produce healthy cell membranes.
Phosphatidylserine is used to treat several degenerative and other mental health conditions like "Age-related decline in mental function, improving thinking skills in young people, (ADHD), depression, preventing exercise-induced stress, and improving athletic performance."
Some foods that contain phosphatidylserine include soy lecithin (by far the most, with 5,900mg of phosphatidylserine in every 100g of soy), bovine brain (713mg/g), Atlantic mackerel (480mg/g), chicken heart (414mg/g), tuna (194mg/g), and Atlantic herring (360mg/g).
L-pyroglutamic acid
Pyroglutamic acid (also known as pyroglutamate, 5-oxoproline, and pidolic acid) derives from amino acids glutamine and glutamic acid. People often use it to help the production of healthy neurotransmitters, with anxiety management, and to support memory.
A study at the Laboratory of Pharmacology at the Russian Academy of Medical Sciences, Moscow, found that pyroglutamic acid improves blood circulation in the brain's small arteries.
Another study from the Department of Neurological Pathology at the University of Catania, Italy, tested pyroglutamic acid against a placebo on patients 65 and above with memory problems.
In the end, the scientists found that the memory of people on pyroglutamic acid showed notable improvement compared to the placebo group.
N-acetyltyrosine
N-acetyltyrosine, or N-acetyl L-tyrosine and tyrosine, is an amino acid that assists in the production of noradrenaline and dopamine.
"It is also used for stress, premenstrual syndrome (PMS), chronic fatigue syndrome (CFS), alcohol and cocaine withdrawal, ED (erectile dysfunction), loss of interest in sex, schizophrenia, and as a suntan agent and appetite suppressant."
The body naturally produces tyrosine with another amino acid, phenylalanine, but tyrosine can found in dairy, meat, fish, eggs, nuts, beans, oats, and wheat.
Bilberry fruit standardized extract
People have used the bilberry plant's leaves and fruit as medicine since the Second World War.
It also has its uses in treating heart and blood vessel conditions and other health problems like kidney problems and urinary tract infections.
Bilberry gets its medicinal value from tannins, chemicals that help with diarrhea and mouth and throat irritations. Some evidence suggests that bilberry leaves can "help lower blood sugar and cholesterol levels."
Gamma-aminobutyric acid
Gamma-aminobutyric acid, or GABA, is a chemical produced in the brain that reduces neurons' excitability and regulates muscle tone.
When taken as a supplement, GABA reduces PMS anxiety and symptoms (pre-menstrual syndrome), heightens the mood, and treats ADHD. It also helps with muscle growth, burns fat, balances blood pressure, and relieves pain. However, more evidence is needed to support these claims.
Grape seed extract
Grapes have been part of human civilization for thousands of years, and every aspect, including leaves and sap, has been used medicinally since then.
There is ample evidence to suggest that grape extracts help with cardiovascular issues: "grape seed extract may help with a type of poor circulation (chronic venous insufficiency) and high cholesterol. Grape seed extract also reduces swelling caused by an injury."
There are claims that grape seed extract is an antioxidant and could help with certain conditions ("ranging from PMS to skin damage to wound healing"), but that "results have been inconclusive."
As the name suggests, the only food source for grape seed extract is, you guessed it, grapes!
Grape skin extract
Grape skin extract allegedly helps with heart issues, manages cholesterol levels, provides antioxidants, and assists with healthy blood sugar levels. As with grape seed extract, research is inconclusive on its benefits.
Vanadium
Vanadium is a mineral that treats "low blood sugar, high cholesterol, tuberculosis, syphilis, and for improving athletic performance in weight training."
There is also some evidence to suggest that vanadium functions in a similar way to insulin or in a way that boosts the functions of insulin.
A study from the University of Maryland Medical Center reports that "since few clinical trials involving humans have been completed, vanadium isn't recommended for the condition.
"[…] vanadium may lower blood sugar levels and improve sensitivity to insulin in people.
The same study also says that the best food sources for vanadium are "mushrooms, shellfish, black pepper, parsley, dill weed, beer, wine, grain and grain products, and artificially sweetened drinks."
Vinpocetine
Vinpocetine is an artificial chemical that is similar to something found in the Vinca minor plant.
WebMD also reports that most people take vinpocetine because they believe it helps with improving "blood flow to the brain, enhancing memory and preventing conditions that harm learning, memory, and information processing skills as people age."
However, it also clarifies that research on the supplement is decades-old and unreliable: "most of the studies were published before 1990, and results are hard to interpret because they used a variety of terms and criteria for cognitive decline and dementia."
All-in-all, there is research on the ingredients, but there is still some evidence on the formula missing that I would have loved to see.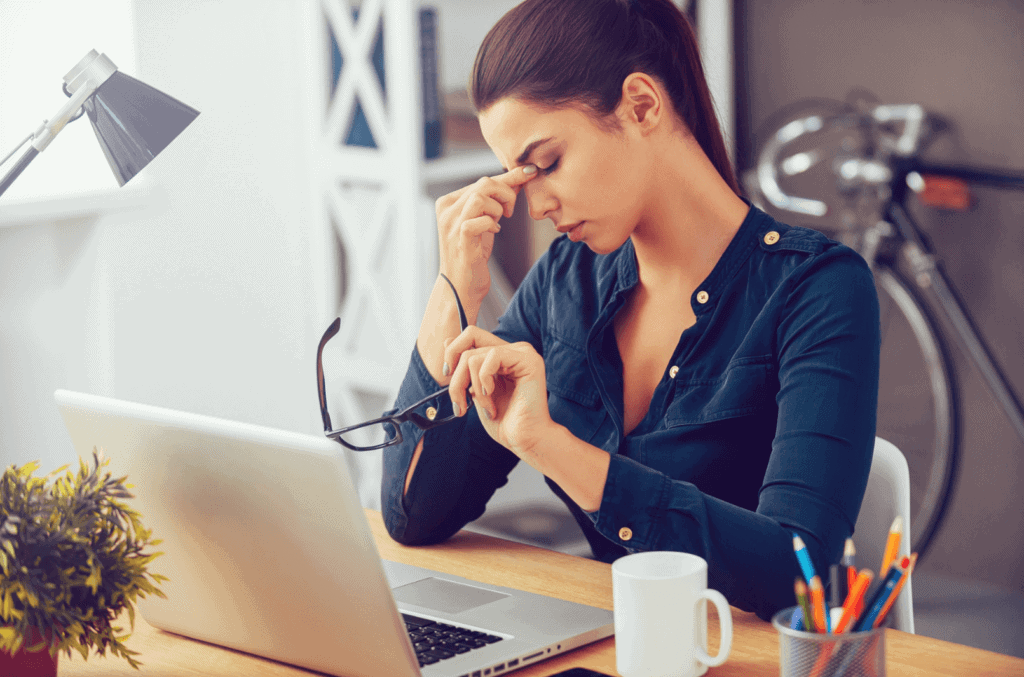 Product Line
Focus Factor Products
Focus Factor: Original, Extra Strength, Brain & Vision, Elderberry Immunity Gummies, Focus Factor Gummies

Focus Factor Brain & Vision (120 Tablets / Single): $39.99
Focus Factor Extra Strength (120 Tablets / Single)$39.99

Kids: Kids Chewables, Kids Extra Strength

Kids Chewables (150 Tablets / Single): $18.99 Usd
Kids Extra Strength (120 Tablets / Single): $24.99 Usd

F29 Focus + Energy Shots: Focus & Energy Drink, Regular Strength, Extra Strength, Maximum Strength
Gummies: Focus Factor Gummies, Elderberry Immunity Gummies
Focus Factor Brain & Vision
Brain and Vision, $39.99 per 120 tablets, claims to help with "memory, concentration, and focus," and it includes "specialized eye nutrients lutein and zeaxanthin for healthy eye support."
– Lutein, "the eye vitamin," can prevent eye problems like cataracts and retinitis pigmentosa. You can find it in foods like kale, zucchini, and corn.
– Zeaxanthin, in conjunction with lutein, protects eyes from high-energy light like ultraviolet sun rays.
WebMD also reports that "many studies combine these two nutrients with others such as vitamins C and E. It may be that the mix of nutrients does more for your eyes than any single one of them."
Focus Factor Extra Strength
Extra Strength is $29.99 per 120 tablets. Its ingredients include potassium, Vitamins A, B6, B12, C, D, and E, magnesium, iron, and calcium.
The product page boasts that Extra Strength "is an advanced formulation that improves memory, concentration, and focus. […] In fact, Focus Factor can even replace your daily multivitamin."
Focus Factor Kids
Focus Factor Kids Chewables, $19.99 per 150 tablets, is for children four years old or older. Kids Extra Strength, costs $24.99 per 120 tablets. Besides that, the sky is the limit – apparently. They say that even older men and women can take (and see results) using the Focus Factor for adults.
Side Effects
Focus Factor Side Effects
Some possible Focus Factor side effects come from taking these supplements. According to my research, some users report:
Gastric upset
Irritability
Headaches
Stomach pain
OK, we've seen the customer complaints. Now, I want to focus a bit more on some of the ingredients' potential side effects.
Choline side effects are:
Fishy body odor
Gastrointestinal distress
Diarrhea
Vomiting
Some side effects of L-glutamine include:
Chest pains
Muscle pains
Nausea and vomiting
Headache
Mild rash
Dry mouth
Bilberry is considered "possibly safe" when used as a medicine. However, it should not be taken by women who are pregnant or breastfeeding.
Bilberry may also cause problems with blood sugar levels, so people with diabetes should talk to a doctor before taking Focus Factor
Also, since it may make managing blood sugar levels during and after surgery more challenging, people using Focus Factor should tell their doctor if they have surgery planned.
Side effects of DMAE include:
Constipation
Itching
Headaches
Drowsiness
Insomnia
Excitation
Confusion
The most common side effect of choline isn't necessarily dangerous, but it is…well…kind of gross.
Choline has been known to make people smell like fish.
The odor is a result of the body producing too much trimethylamine, a byproduct of choline.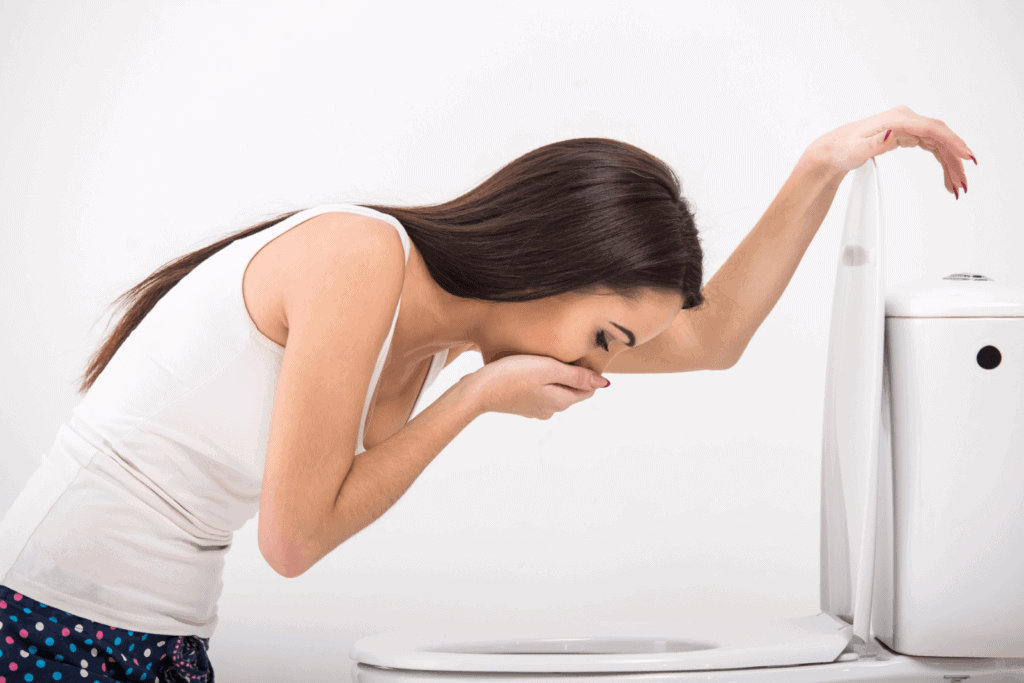 The other side effects of choline are also unpleasant. They include:
Diarrhea
Vomiting
Gastrointestinal distress
Although grape seed extract is considered generally safe, it has the potential for some side effects, like:
Headaches
Itchy scalp
Dizziness
Nausea
The Focus Factor website says that their supplements are safe for men and women.
Their kids' formula is also said to be safe for children.
However, as we said before, there are many ingredients in the Focus Factor supplements, which increases the chances of encountering adverse side effects.
Because everyone is different, not all people will have the same experience with the supplement.
Some people may be perfectly fine, while others might suffer side effects.
To determine the possible Focus Factor side effects, we broke it down by the individual ingredients' side effects.
Directions
Focus Factor Directions
The original supplement says to take four tablets a day with food. To adjust based on weight, diet, and other factors, customers can take more tablets -with a maximum of eight per day.
Focus Factor Kids dosage is specifically for children, allowing two per day with food. They should take the supplement for at least six weeks to see results – according to the company.
Cost
Focus Factor Cost
The Focus Factor price varies based on the retailer you buy it from. On the official website, the price for a bottle of Original Focus Factor is $14.99 for 60 tablets; $18.99 for 90 tablets; $21.99 for 150 tablets; $24.99 for 180 tablets.
The Focus Factor website does offer a subscription service and free shipping in the United States.
With the subscription service, customers are automatically mailed a bottle of Focus Factor each month until they cancel.
Where To Buy
Where to Buy Focus Factor
Focus Factor is available through the official website. It can also be purchased from numerous retailers, including:
Amazon
Walmart
Walgreens
Costco
CVS
Additional retailers are listed on the supplement's website.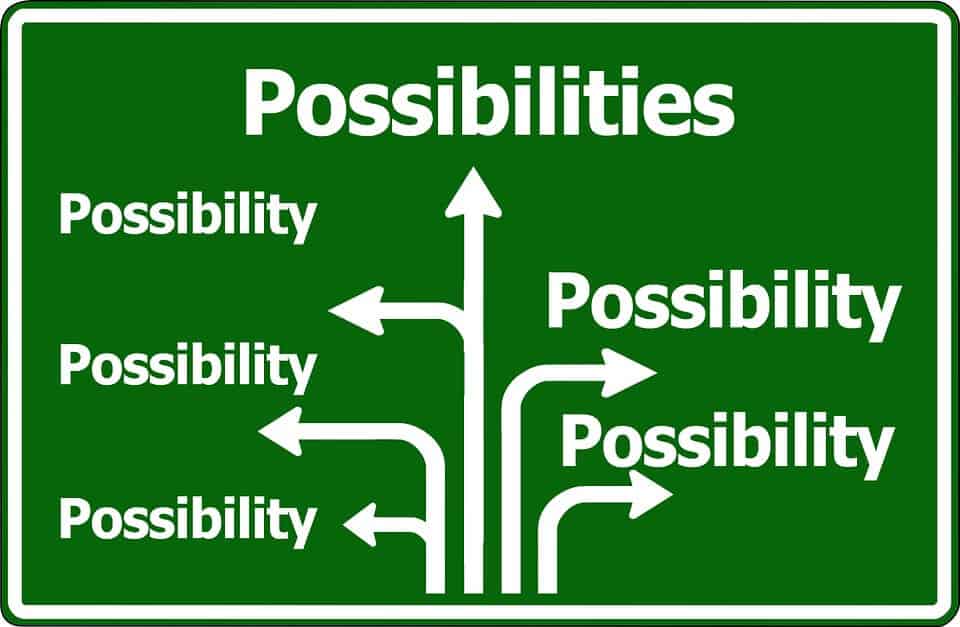 Alternatives
Focus Factor Alternatives
There's no shortage of supplements on the market that claims to improve memory and focus. Some Focus Factor alternatives include:
Neuro Ignite
Brain Boost
Focus Prime
Neuro-Peak
MindRise
Warnings
Focus Factor Product Warnings
There are no warnings on the Focus Factor website. However, the label for adult products do contain the following warning:
"Accidental overdose of iron-containing products is a leading cause of fatal poisoning in children under 6. Keep this product out of reach of children. In case of accidental overdose, call a doctor or poison control center immediately."
There are no warnings on the Focus Factor for Kids label.
Lawsuits
Any Focus Factor Lawsuits?
The Federal Trade Commission (FTC) charged the makers of Focus Factor with making "unsubstantiated advertising claims" about their products, including Focus Factor.
In the suit, the FTC said that Focus Factor marketers could not prove the following claims made about the product:
"(a) improves the focus, memory, and concentration of healthy adults; (b) alleviates stress and combats the fatigue, irritability and mood swings that healthy adults experience; (c) makes children and teenagers feel more alert, focused, and mentally sharp; (d) improves students' ability to concentrate and their academic performance; (e) improves senior citizens' memory, mental clarity, and energy; (f) improves adults' ability to absorb information in books and to recall facts, figures and names; and (g) works in as little as one to ten days."
To settle the suit, marketers of Focus Factor paid a $1 million fine.
Focus Factor Customer Service Information
Their location is 16620 Stagg Street Van Nuys, CA 91406 United States.
Contact form: https://www.focusfactor.com/pages/contact-us
Email: management@focusfactor.com getfocused@focusfactor.com
Refunds and Returns
They do not offer refunds and returns unless a product is faulty. If you receive a faulty product you must advise them through email at getfocused@FOCUSfactor.com within 7 days of receiving the product and return the product in its original packaging before they can provide a refund.
Reddit Reviews
Focus Factor Reddit Reviews
Over 52 million people around the world use Reddit every day. On average users spend nearly 10 1/2 minutes for each visit. More than 400 people search for Focus Factor reviews on Reddit each month. We decided to check out Focus Factor subreddits and comments to find out what users had to say.
We found good Focus Factor product reviews and those that weren't great. It's love it or leave it on Reddit, for now. A bunch of people had concerns about their results, thinking there's not much to the formula. They felt that it was just a multi-vitamin and did not notice any changes after taking it.
What Users Are Saying
What Users Are Saying
"Had a multiple fractured skull and spent a month in the hospital a year ago. Recently, I was looking for a supplement that would nourish my brain, and will say that Focus Factor has aided my short term memory. I am measurably more alert and resourceful daily since the first day taking the supplement for roughly 14 days now."
"I've been taking Focus Factor for almost 20 years now. I can't say I feel like the most focused person in the world, what I can say is, this stuff really balances out my mood. I don't wake up depressed anymore. Go figure."
"I got these hoping they would help my energetic 7 year old calm down and focus. After a month of use, I have to say I have noticed 0 difference."
Bottom Line
The Bottom Line on Focus Factor
I won't beat around the bush; there were some good things about this product. I liked the ingredients and the research behind some of them. The list of benefits is long, and if this product works, it could be beneficial to users.
There were some things I couldn't let slide.
The lack of conclusive scientific research supports Focus Factor's claims.
Too much of a debate on nootropics in the medical world.
Too many potential side effects.
To improve your overall health, it takes more than a supplement, though. That's why it is important to choose a program that can help you make healthier choices and lose weight along the way.
Among the best out there is Noom. Noom offers its users everything they need to start making healthier lifestyle choices, like smart food tracking, human coaching, and personalized meal plans, just to name a few.
Also, the company behind Noom is confident in their system, so they're offering Dietspotlight readers a free trial offer for a limited time, so make sure to check it out!
Learn More About Noom »