TruControl Review

- 12 Things You Need to Know
truCONTROL is a weight loss supplement that promises to boost energy and revive your body. This product also promises to provide you with a high-quality, all-natural supplement to help you lose weight and live a healthier life. However, the truCONTROL testimonials state "Results May Vary – Results not typical and is not a guarantee you will experience the same results." Beyond that, the doses of the key fat-burning ingredients – namely green tea extract and hydrochloric acid – aren't provided on the company website.
We thought it would be best to look at whether the supplement can actually help a user achieve the company's results. We analyzed all ingredients included in the truCONTROL supplement, including their benefits and possible drawbacks, to tell you what you need to know. Here is a complete overview of what we discovered.
TruControl can be purchased through their Official Site.
Overview
What is truCONTROL?
truCONTROL is a weight loss supplement claiming to help you lose weight, control your portions, and feel more energized. These benefits are possible through the product's ability to spark your metabolism using ingredients like green tea, octodrine, and green coffee bean, or so they say.
These are ingredients we see all the time, so does it mean science has proven they work to spark anything?
Nutrition & Food Science – After drinking green tea three times a day for eight weeks, study participants showed clinically significant weight loss and reduction in body mass index. Waist circumference and waist to hip ratio also improved.
Brain Sciences – Octodrine is a "central nervous stimulant" that was "originally developed as a nasal decongestant in the 1950s." Green tea contains caffeine, another stimulant.
Asian Pacific Journal of Clinical Nutrition – When green coffee bean is combined with an energy-restricted diet, research shows some weight-loss benefit. The study used 400mg of green coffee beans daily for eight weeks.
Company Bio
How Did truCONTROL Start?
truCONTROL was introduced by the multi-level marketing company TruVision in 2014. The company is based in Draper, Utah. They are committed to using all-natural ingredients because it has always been their mission to improve overall health. They see themselves as excellent providers of highly effective products, especially those involving weight management.
Scroll below for one of the best products we've seen over the last year.
Claims
truCONTROL Claims
truCONTROL claims to use only all-natural ingredients, which is proven to speed up the body's metabolic processes using the said dietary supplement's enzymes, probiotics, and nutrient content.
It is also said to help the body produce the right energy it needs for its day-to-day activities. It is considered a weight management supplement to help clients achieve their body goals.
It claims to provide desired results with continuous use and together with the right amount of exercise.
A proper diet also helps to strengthen the effect that truCONTROL provides.
Ingredients
truCONTROL Ingredients
truCONTROL Ingredients include:
Green Tea Leaf Extract (60% EGCG)
Cocoa Powder HCl
Octodrine
Green Coffee Bean Extract
Green Tea Leaf Extract (90% Polyphenols)
Citrus aurantium Extract
Theacrine
Evodiamine
Other ingredients included in truCONTROL include hordenine HCl, black pepper fruit extract, and Dendrobium Nobile extract.
Antioxidants & Redox Signaling found cocoa may boost heart health because of its anti-inflammatory effects.
Research published in Asian Pacific Journal of Tropical Medicine found green coffee bean extract may have an anti-obesity effect in mice. The British Journal of Nutrition found the ingredient may help lower blood pressure.
According to Brain Sciences, octodrine is another name for DMHA, a stimulant. The Journal of Pharmaceutical and Biomedical Analysis found DMHA is used in lots of sports supplements, but more research is needed to study its effects.
Per research in Biomolecules & Therapeutics, evodiamine may reduce some of the side effects caused by caffeine, like sleeplessness. Phytochemistry notes theacrine is an alkaloid like caffeine and can have similar effects.
Does It Work?
Does truCONTROL Work?
Many clients interested in trying truCONTROL will always want to figure out if the supplement works.
Weight loss is a challenging process, and because of it, consumers are only interested in products that will indeed work. The product is slightly expensive, and several packages can be tried.
A 7-day trial will typically cost $25 with free shipping. An entire month of these products can cost up to $100.
There are two sides to answer the question about truCONTROL and its effects. Some users have tried the product and have religiously followed every instruction regarding its intake.
However, they were not able to note any effect or good results on their end. Some of them say it did not produce any result at all.
Well, on the other hand, some users were able to achieve their desired effects. Some clients were able to lose as much as 30 lbs.
Looking into both ends of the spectrum, we can say the effect depends on the body's specific response. truCONTROL works for some and not for others.
Benefits & Results
truCONTROL Benefits and Results
truCONTROL claims to help the body achieve its desired weight by facilitating body processes effectively in promoting weight loss by boosting the body's metabolism through its enzymes and probiotics.
truCONTROL also states it may help suppress appetite.
Some of the other claims the product makes include optimizing weight loss, providing natural energy, and boosting metabolism, all without any jitteriness.
Weight Loss
Details on truCONTROL and Weight Loss
truCONTROL primarily aims to promote weight loss. The ingredients of this supplement include enzymes that improve the body's processes, including fat processing.
When you eat, the caloric content of your intake is used by the body.
Excessive calories end up being stored as fat. If it is not utilized properly, it continuously accumulates and adds up to the body's total weight.
If this is not adequately controlled, the person reaches an obesity phase wherein the excessive fat being stored remains uncontrolled.
truCONTROL, from the name itself, helps maintain the metabolic processes of the body. It promotes the breakdown of fat cells, helping you reach your ideal weight with consistent use and proper diet and exercise.
Directions
How to Use truCONTROL
According to the packaging:
This is taken together with another product TruFix, twice every day. One is taken before breakfast, and the other is taken early in the afternoon.
TruFix is another supplement that is used for weight management. TruFix is made of all-natural plant extracts that help in maintaining normal body processes.
Users have to intake the right kind of food and make sure they engage in physical activities to support their weight loss.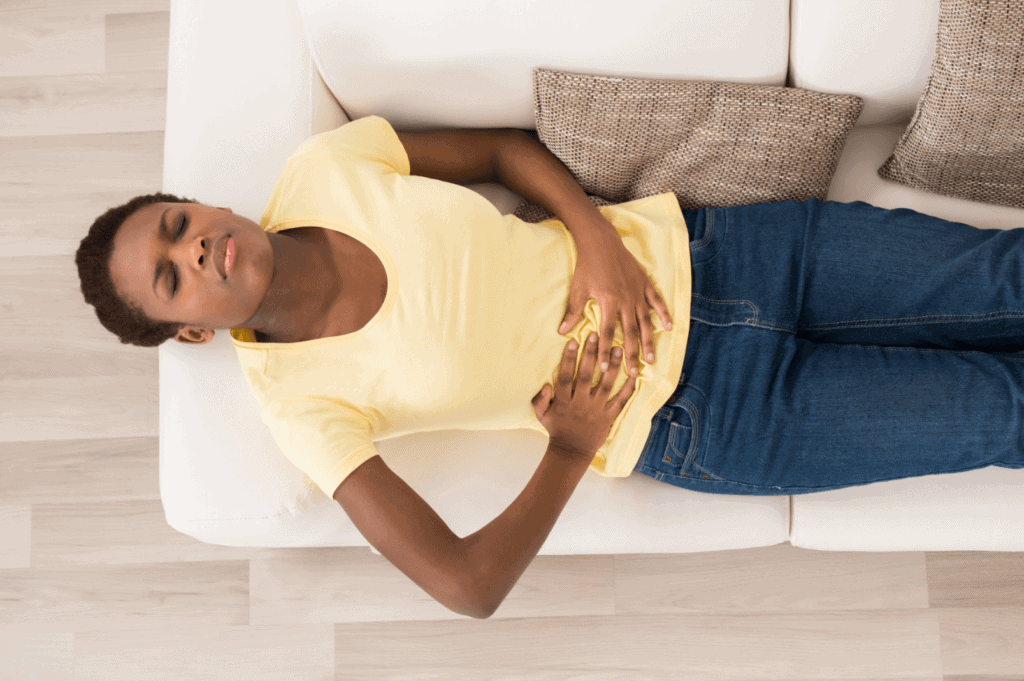 Side Effects
Potential truCONTROL Side Effects
There are a few side effects noted when using truCONTROL for some of its users.
truCONTROL is known to have a significant amount of caffeine. Proper caution must be taken by those who cannot take too much caffeine, especially those with stimulant sensitivities.
Too much caffeine intake can result in sleep issues and even nervousness in the long run.
Another notable ingredient of truCONTROL, octodrine, is harmful, most especially when taken orally.
With all of their known side effects, it must be understood taking truCONTROL is not simply for everyone. Those with underlying health issues may not be allowed to take these meal replacements per a healthcare provider's instructions.
Product Warnings
truCONTROL Product Warnings
Due to its side effects and other related factors, it must be understood there are important reminders before using this product.
Its side effects are mostly related to the cardiovascular system; thus, people with health concerns in such areas are not advised to take truCONTROL.
It is best to seek your family physician's advice and evaluate your body's condition before taking supplements like these. Take the necessary diagnostics first and check your liver condition before taking supplements.
What Users Are Saying
What Users Are Saying
"I use the drink in the morning and capsules in the afternoon. It's the only thing that has taken my joint pain away."
"TruVision has helped me in so many ways. It gives me an energy boost and helps with weight loss. Not only does it help with these two, it is a permanent replacement for all other vitamins. I have tried many natural supplemental vitamins and TruVision has given me positive results. I would recommend this to anyone and the cost is very reasonable!"
"I had a lot of trouble losing weight before I started Truvision. Full time desk job and full time mom and not a lot of "me" time. It says to take this twice a day but I only need one a day since one curbs my appetite so much."
Bottom Line
The Bottom Line on truCONTROL
So will truCONTROL help you eliminate that pesky belly fat? We sure do like the natural ingredients, and not every customer review was terrible, but we still have reservations. There are concerns relating to the effectiveness of the ingredients and the potential side effects.
You want to lose weight and increase energy. There's one out there we've been keeping our eye on.
Among the best products we've seen this year is one called Noom. Of all the weight-loss apps we've come across in the past few years, the best has to be Noom. We're impressed by the research that went into this weight-loss app and that it is clinically proven to help users lose weight.
Plus, the makers of Noom are excited to see so many lives change, so they're offering a free trial offer to Dietspotlight readers.
Learn More About Noom »