AminoLean Review

- 12 Things You Need to Know
There are tons of pre-workout products available on the market that claim to pump workouts, boost energy levels, and improve focus, so what makes AminoLean any different? This particular supplement also claims to contain a solid amount of amino acids and help users manage their weight, all without extra sugar or calories.
In order to see if AminoLean could improve workouts as much as they claim, our team took a closer look at the supplement, including its ingredients, benefits, claims, and more. Keep reading to the bottom line to learn more about this amino acid pre-workout supplement.
AminoLean can be purchased through their Official Site.
Overview
What is AminoLean?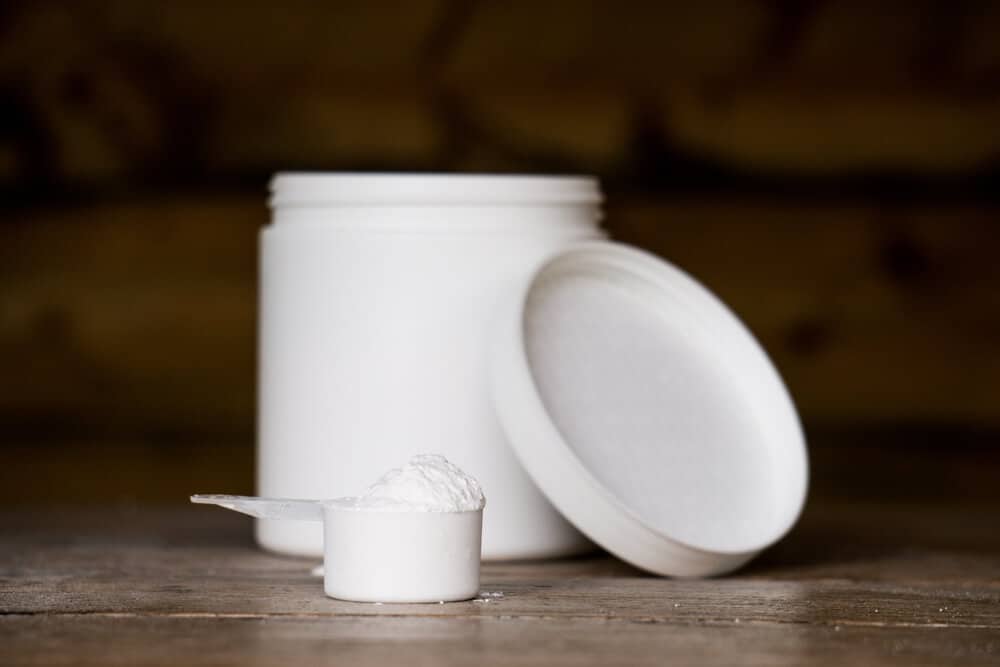 AminoLean, also called AminoLean Anytime Energy, is a product from RSP Nutrition that claims to provide a natural boost to help users throughout the day. It is available in eight flavors: Pink Lemonade, Fruit Punch, Blackberry Pom, Berry Alixir, Watermelon, Blue Raspberry, Summer Rocket Pop, and Cherry-lime. Three additional vegan flavors, Pineapple, Acai, and Mango, also are available.
AminoLean Anytime Energy also serves as a pre-workout supplement, and the company markets it as a product to use for improving mental focus. Additionally, it offers some weight management support, according to the makers.
The amino acids in it also provide muscle recovery along with eating other essential foods that contain a variety of nutritional elements the body needs. The alertness provided by AminoLean in part comes from the green tea and green coffee present in it. These two substances supply a caffeine source that can improve mental alertness.
Before delving deeper into AminoLean, our team decided to take a closer look at some of the science surrounding this supplement:
AminoLean Competitors
What Company Makes AminoLean?
RSP Nutrition is the creator of the AminoLean product line, which includes the Anytime Energy supplement. The company, conceptualized in 2008 by former collegiate athlete Victor Davanzo, was born out of the evolving landscape of health and fitness demands worldwide. Notably, RSP Nutrition is listed on the Better Business Bureau (BBB) under the name "Game Time Supplements, LLC," holding an A- BBB Rating, although it is not yet BBB accredited.
Victor Davanzo's inspiration for RSP Nutrition stemmed from observing the changing dynamics of fitness and nutrition in 2008. Recognizing a shift towards organic, natural foods and the broader adoption of performance training beyond athletes, Davanzo identified a gap in the market for convenient, clean nutritional products. Dissatisfied with the confusing and sometimes questionable ingredients found in local supplement shops, he decided to leave his job and establish RSP Nutrition. The company's mission, as claimed by Davanzo, is to provide safe, healthy products catering to the everyday fitness and wellness needs of busy professionals and fitness enthusiasts. RSP Nutrition aims to achieve this by offering convenient, effective, and easy-to-understand products that utilize only clean, proven ingredients.
How to Contact AminoLean Customer Service
Look up the local RSP Nutrition company that makes AminoLean using the website's store locator. Individuals can also find them on social media through Facebook, Instagram, and Twitter. Other ways to contact the company include:
Phone: 877-814-2544
Email: support@rspnutrition.com
Address: 3381 NW 168th Street Miami Gardens, FL 33056
Other Popular AminoLean Products
Some additional products manufactured and sold by RSP Nutrition include:
Truefit Meal Replacement
Creatine Mono
Aminolean Max
Aminolean Recovery
Quadralean Thermo
Prime-T
Avocollagen
Scroll below for one of the best products we've seen over the last year.
Claims
A Review of AminoLean Claims
RSP Nutrition claims that AminoLean helps with weight management and energy provision. Additionally, the supplement claims it is supposed to aid in muscle recovery.
More research in Sports confirms the use of amino acids as an exercise aid. It may also offer the opportunity to support lean muscle growth during resistance workouts, though more research is needed in this area.
Ingredients
6 AminoLean Pre-Workout Ingredients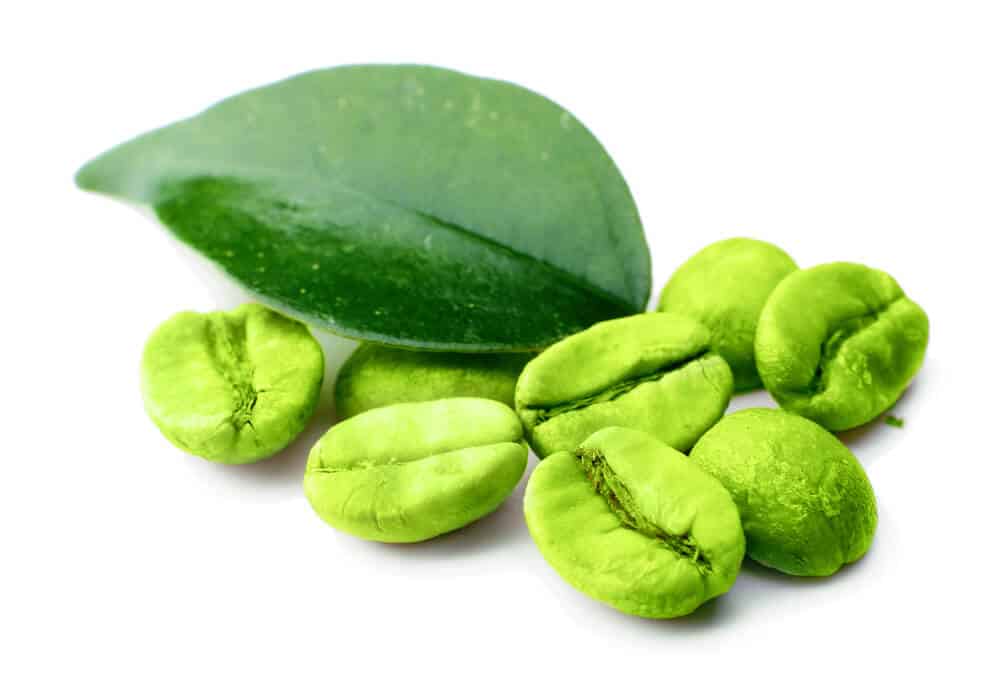 Various RSP Nutrition products, including the RSP AminoLean energy formula, products contain natural flavorings. They also provide other essential nutrients including vitamins or minerals, depending on the chosen supplement.
The other primary AminoLean ingredients include:
Amino Acids
Green Tea Extract
Green Coffee Bean
Vitamin C
Caffeine
Theobromine
Does AminoLean Work? Benefits & Research
To see if the ingredients in AminoLean really worked, our team took a closer look at some of the ingredients.
Amino Acids
According to research in Applied Physiology, Nutrition, and Metabolism, BCAAs also help with exercise, and these types of amino acids taken before and after exercise provides the best muscle recovery.
Green Tea Extract
Green Tea has gained popularity as a metabolism booster in multiple supplements, including AminoLean.
According to one study published in Nutrients, green tea was able to improve overall health when consistently consumed.
Green Coffee Bean
Green coffee bean extract offers antioxidant support that fights off abnormalities in the body, according to Molecular Medicine Reports.
Vitamin C
Vitamin C helps keep the body healthy and is known for its immune-boosting effects.
Weight Loss
AminoLean and Weight Loss: Is There a Link?
Evidence does back up the role of some AminoLean ingredients in weight management.
According to one study published in the International Journal for Vitamin and Nutrition Research, amino acids combined with vitamin B6 were found to play a small role in improved body composition, though the research primarily focused on its beneficial effects on blood sugar levels.
More research published in the American Journal of Clinical Nutrition noted that weight-loss dieting combined with amino acid supplementation could be beneficial for weight loss.
Side Effects
AminoLean Side Effects Based on Ingredients
This product contains a moderate amount of caffeine. Therefore, it is important to be careful not to combine it with too many other caffeinated beverages throughout the day. This could cause excess anxiety, nervousness, agitation, and other symptoms related to consuming higher amounts of caffeine.
Before using, make sure it doesn't counteract with other medications or supplements being consumed. Additionally, individuals should contact a primary doctor, certified nutritionist, or other health professional with any questions or concerns.
Overall, too many amino acids could cause bloating, nausea or vomiting, and diarrhea, according to research published in Emerging Trends in Drugs, Addictions, and Health.
How To Use AminoLean: Directions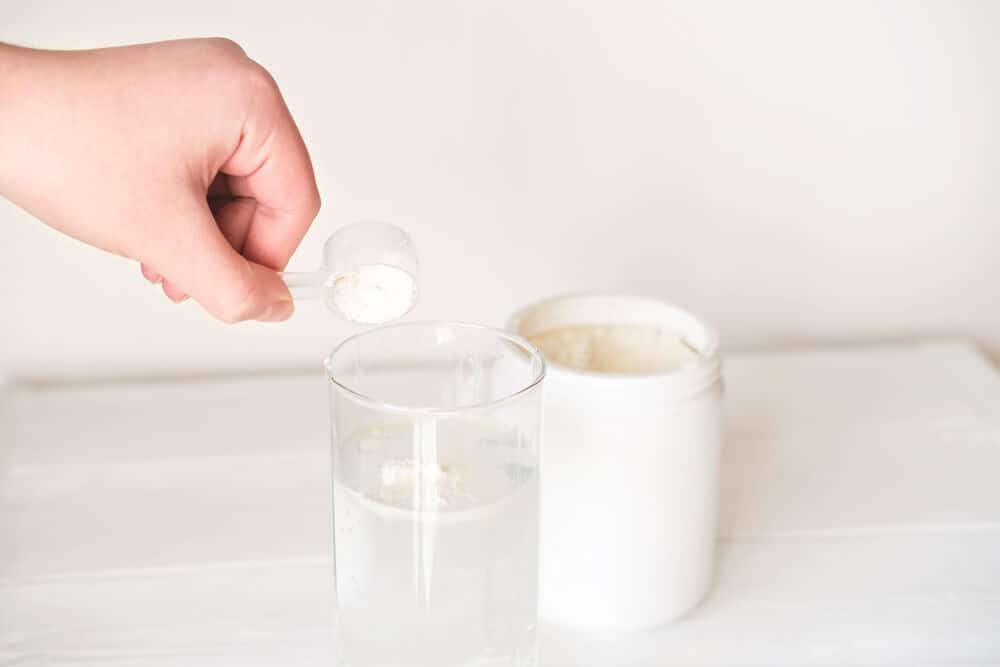 Just mix two scoops of your desired AminoLean flavor into approximately 7-10 ounces of water or juice about 20 minutes before exercise. Ideally, 1-3 servings between meals will benefit the users.
Don't take more than 6 scoops within four hours. Individuals can even use it on non-training days, but it is important to resist the temptation to take too much to avoid possible reactions.
Cost and Where to Buy
Prices for RSP Nutrition's Aminolean are:
Aminolean (Standard): $32.99/30 servings
Aminolean Max: $34.99/25 servings
The workout supplement can be purchased through Bodybuilding.com, iHerb, Walmart, Amazon, eBay, and the official RSP Nutrition website, to name a few.
Pros and Cons
Pros and Cons
Pros
Some of the ingredients have been shown to boost energy levels.
The product comes in many flavors.
Affordable prices.
Cons
The product contains a moderate amount of caffeine, which may not be best for those sensitive to caffeine.
A few customers have complained of side effects when using this product.
What Users Are Saying
What Users Are Saying
"I bought this product because my previous pre workout was way to harsh and expensive for my body. I saw on TikTok that there were others using this preworkout, so I decided why not.. I bought the summer pop flavor and it tasted amazing. I did not have that gross after taste of preworkout I usually get and I love how it has green tea in the ingredients!! It is easy on my tummy and I do not get itchy or weird jitters. This is works a lot better for my body than the expensive pre workouts, I will gladly repurchase this again and again ASAP!! The summer pop flavor literally brought me back to my childhood with the red white and blue popsicles."
"Not sure if they changed the formula but it used to work better."
"I really like the taste of this. I got fruit punch and it tastes just like it maybe slightly less sweeter like a low sugar version. I feel the effects of the energy boost without the itchiness or wired feeling that pre workouts with beta-alanine's do. The only con is it leaves a little bit of residue at the bottom but that's expected especially using cold water."
Bottom Line
Bottom Line on AminoLean Results
Overall, there is some research supporting the ingredients in AminoLean. These studies point to their ability to improve energy levels and sometimes boost overall health, which can be useful for a workout.
However, according to some customer reviews, this product may come with some side effects, especially if you are caffeine-sensitive. That's why it is so important to choose a solution for your workouts and weight-loss goals that can be customized to your individual needs.
One of the best programs for weight loss and improving health is one called Noom. Through tons of tools and features like custom meal planning, sessions with a personal coach, and biometric health tracking, this system aims to help you learn about your own habits, start making healthy changes, and lose weight along the way.
The easy-to-use app from Noom has tons of other tools to help make your weight-loss journey easier, so make sure to check out free trial offer for yourself!
Learn More About Noom »