Advocare Slim Review

- 16 Things You Need to Know
Advocare Slim is a metabolic enhancer and an energy booster in one. Through physical activity, Advocare Slim supposedly helps boost metabolic rate and energy levels.
There are claims users will have a faster metabolism and better energy levels, which could result in more physical activity. While most companies don't test individual products; studies are supporting the effectiveness of Advocare Slim ingredients.
We decided that we want to investigate the efficacy of this product as it seemed to have some potential. Our research team looked at the ingredients in Advocare Slim and compared them to recent studies on weight loss, metabolism, and energy.
If you would like to know what we discovered, then you should read on below.
Advocare Slim can be purchased through their Official Site.
Advocare Slim Video Review
Overview
What is Advocare Slim?
Advocare Slim is an appetite-suppressing energy drink that is mainly available in four different flavors:
Lemonade
Apple Pear
Mixed Berry
Peach Mango
The drink is meant to do two things as a way to help you lose the extra weight: boost your metabolism to burn body fats faster and suppress your appetite so there will be less overeating and overindulgence, which are the main causes of excess body fat and weight.
It is a supplement that is very easy to take, though it has to be combined with a healthy diet plus regular exercise so that the user can see better and faster weight loss results, but what does the research say about some of the ingredients in this blend?
Diabetes Research and Clinical Practice: There is some research involving thiamine supplementation to maintain weight loss, but there isn't a clear connection between the two.
Nutrition Reviews: Chromium is thought to to increase lean body mass while decreasing body fat percentage.
Clinical Obesity: According to research published in this journal, "…the clinical relevance of chromium as a weight loss aid remains uncertain."
How Did Advocare Slim Start?
Excess body weight has been a problem for numerous people for a long time. Health practitioners have been urging people time and time again to maintain a healthy weight for their general well-being.
This is the main reason why such dietary supplements as Advocare Slim are on the market today. Advocare Slim is a product of the Advocare Company founded in 1993 by Charles E Ragus, who chose that name to communicate his commitment to advocating for people who are struggling with excess body weight.
The multi-level marketing company has so far manufactured products which are all geared towards improving the health and general wellness of people.
Scroll below for one of the best products we've seen over the last year.
Claims
Advocare Slim Claims
Slim by Advocare is a product that is meant to help people who are trying to lose weight. It does this by suppressing your appetite so that you will not have to consume more calories than your body needs.
The calories are what the body stores up as fats, and before you know it, you'll have too much excess fat than the body needs, which comes with a lot of health complications.
The product also has metabolic enhancers, which are meant to speed up the rate at which your body is burning fat, helping you burn more fat than the body can store up.

Ingredients
Advocare Slim Ingredients
Some Advocare Slim ingredients include:
Thiamine
Biotin
Chromium
Green Coffee Extract
Garcinia Cambogia Fruit Extract
Caffeine
Green Coffee Extract
Green coffee is made from raw and unroasted coffee beans. According to the journal Gastroenterology Research and Practice, "green coffee extract can promote weight loss."
Garcinia Cambogia
According to the journal Critical Reviews in Food Science and Nutrition, "several studies have found that the administration of [garcinia cambogia] is associated with body weight and fat loss." The results are in animals and humans.
Taurine
Taurine, according to the journal Amino Acids, may improve exercise performance in trained runners, but that says nothing of the average person trying to lose weight. We also know that taurine plays a critical role in a variety of bodily functions, including eyesight, but again no link to weight.
Caffeine
Caffeine is the most popular stimulant in the world. The stimulant is present in drinks, water, foods, and supplements. In weight loss, caffeine plays a dual role bringing an increase in energy and, in some cases, a boost in mood, claims the journal Physiology & Behaviors.
Does Advocare Slim Work?
No clinical study results are showing just how useful the product is in weight loss. However, there are testimonials and Advocare Slim reviews from people who have used the product in the past, and it seems to have worked for most users.
One user who bought it from Amazon reviewed it as very effective in suppressing appetite. He said that he was able to lose 8 pounds in only two weeks. Another user on Amazon has said that the product has worked for her as long as she has been using it. She has managed to lose almost 8 pounds.
Where to Buy
Where to Buy Advocare Slim and How Much Does it Cost?
Advocare Slim can be purchased on its official website and Amazon. On the Advocare website, you can purchase 14 servings for $32.95. If you are a preferred customer, the price drops to $26.36.
What is the Preferred Customer Program?
The Preferred Customer program allows customers to pay a yearly fee of $19.95 to receive a 20% discount. If you purchase more than $499 in roughly two months, you earn a 25% discount, and orders of $1000 or more earn a 30% discount.
While a preferred customer is not the same as a Distributor or Advisor, purchasing in excess of $1000 every eight weeks would be quite a feat.
Benefits & Results
Advocare Slim Benefits and Results
Advocare Slim  claims to be an appetite suppressant, energy and metabolic enhancer as well.
An appetite suppressant is supposed to turn off the brain's urge to eat when you are not supposed to be eating.
The company claims that their product is useful for people who find it hard to stop eating and those who have crazy cravings.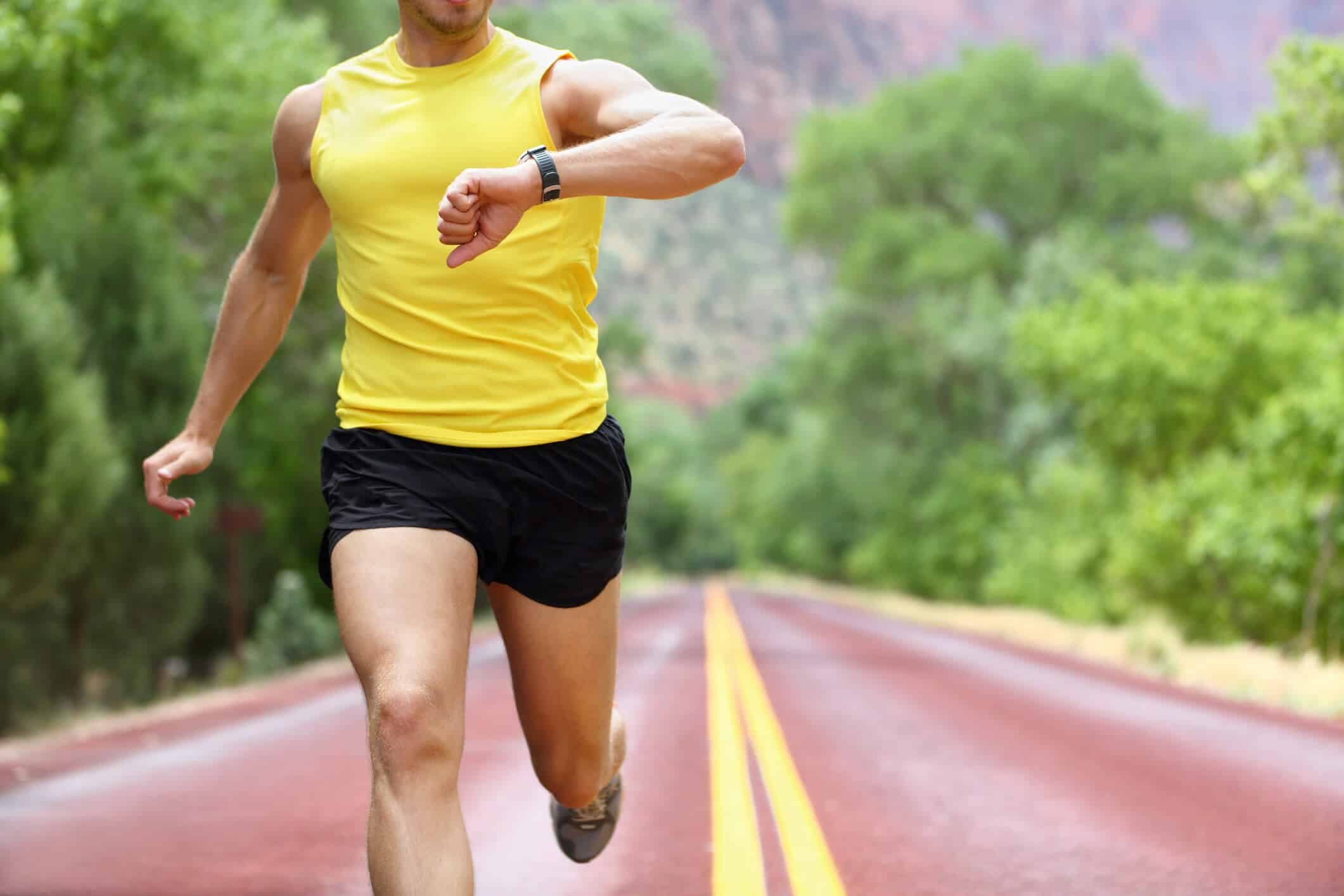 Advocare Slim and Weight Loss
Advocare Slim is a formulation that has been made from ingredients that have been researched and proven to aid in weight loss. It has both appetite suppression and metabolic enhancement benefits.
For instance, the product's green coffee extract and garcinia cambogia fruit extract are known for their body fat-burning properties. They are also very useful in weight management, to ensure that you are not gaining weight after losing it all.
But, take into account, for every positive, supportive study, there is one to negate it, so the jury is still out on these ingredients.
Directions
How to Use Advocare Slim
The product is recommended for people over the age of 18. For optimal effects, you are required to consume two stick packs a day. Prepare one stick pack by combining it with 8 ounces of water.
The first serving should be taken 30-45 minutes before breakfast. The second serving can be taken about two hours after lunch.
Side Effects
Potential Advocare Slim Side Effects
First of all, it is important to be careful whenever you want to try a weight loss supplement that includes caffeine. This is because there could always be potential reactions, especially if you are sensitive to it. Some people do not do so well with caffeine, and this means that this product will not work for them.
Other than that, there are side effects that have been reported by some users, which include:
Advocare Slim Challenge
The Advocare Slim Challenge
The Advocare Slim Down Challenge is a way to lose weight using products from Advocare. For the challenge, you are required to drink two Slims a day for four weeks.
As part of the challenge, there is the recommended Advocare Slim Challenge Meal Plan that will help you to eat clean on the 24 days that you will be in for the challenge.
You are also required to add to your current exercise routine. You can, for instance, opt to walk more, add more time to your normal workout time, or add some exercises to what you do daily.
There are three programs one can choose from in this challenge:
The Good, where you use Advocare Slim two times a day for four weeks.
The Better, where you use Slim together with ThermoPlus for four weeks.
The Best, where you use Slim, ThermoPlus, and Catalyst, an amazing combination that can guarantee amazing Advocare Slim Down Challenge results by the end of four weeks.
Product Warnings
Advocare Slim Warnings
This product is meant to be consumed by adults. Therefore, it may not be safe for children. It may not be safe for pregnant or breastfeeding women, either.
The product should be taken as recommended by the manufacturers. If you look closely at Advocare Slim nutrition facts, certain ingredients in it could cause adverse side effects if taken in high doses.
Any Advocare Slim Lawsuits?
There are no reports about any Advocare Slim lawsuits.
Advocare Slim Alternatives
There are many products from the same company that can be used as alternatives or even with Advocare Slim. These are:
Spark: This is an energy drink that is prepared the same way as Advocare Slim.
Slam: this is an energy supplement that is ready to drink and suitable for people on-the-go.
Advocare Fiber: it helps minimize the absorption of sugars and fats. It also maximizes the absorption of water in the stomach and intestines to aid in weight loss.
Crave Check SR: this is a weight management product that can be used for weight loss and to suppress the appetite.
ThermoPlus: this is a weight loss enhancer.
Advocare Slim vs. Plexus Slim
Plexus Slim is a dietary supplement that works almost the same way as Advocare Slim to aid in weight loss. The main difference between the two products is that Plexus Slim is a stimulant and thermogenic-free, which gives it an advantage over Advocare Slim.
Another added benefit is that all its ingredients are natural. Plexus Slim comes in powder form; you need to mix the powder with water and take it at least thirty minutes before any meal, which is easy and convenient.
Advocare Slim vs. Spark
Spark is an Advocare product that is sold by independent distributors from the company. It comes in five flavors: grape, fruit punch, Mandarin orange, citrus, and cherry.
All you need to do is to mix the powder in one packet into a bottle of cold water, and you will have your energy drink ready. The product is an amazing energy booster that has received many positive reviews from people who have used it.
You can use Advocare Slim and Spark together, but the company recommends that you take them "half and half" if you are in the Advocare slim challenge.
Advocare Slim, on the other hand, is a ready-to-drink liquid vitamin and amino acid energy supplement that works as an energy booster, just like Spark. The main difference between Advocare Slam and Spark is that you do not need to prepare Slam as you do with Spark. Slam is therefore perfect for the person on-the-go.
Advocare vs. Slim Fast
Slimfast is a meal replacement shake. It can be taken for breakfast, another one for lunch and then maybe you can have a normal, sensible dinner, for instance. This is different from Advocare products, which are usually meant to be used together with proper meals and exercises for weight loss results.
Advocare vs. Slim4Life
Slim4Life is a weight loss program that was designed by a team of physicians, psychologists, and nutritionists and was introduced in the 1970s. Other than individual participation, the program recommended the use of herbal weight loss supplements as metabolic enhancers to aid in weight loss.
These herbal supplements, also referred to as thermogenic and metabolic enhancers, are used to this day, and they are marketed under SlimGenics. The products work like those from Advocare.
What Users Are Saying
"Didn't notice anything different at all."
"Works without jitters and tastes great."
"I was so disappointed in this product. From the price to the taste, major letdown."
Bottom Line
The Bottom Line on Advocare Slim
So here is the verdict you've been waiting for. While we have a lot of respect for Advocare as a company–it's been around since 1993, has a significant online presence, and has a well-managed brand – we have some reservations about the product itself. The price seems high for ingredients that are nothing new, and there is no information on the specific quantity of caffeine on the website. These and other reasons prevent us from recommending Advocare Slim.
If now is the time to lose weight and leave that weight in the past for the long haul, we honestly believe you may have looked over a support system that's clinically proven to work.
Among the best programs we've noticed this year is Noom. Now Noom is not like other weight-loss apps. It works with doctors, nutritionists and experts to create a platform where you can lose weight and learn how to keep the weight off for good.
Plus, if you want to learn more about a free trial offer of Noom available to Dietspotlight readers, read on.
Learn More About Noom »