OxiTrim Review

- 10 Things You Need to Know
OxiTrim says "78,000 happy customers" means "our stuff works." We couldn't help but wonder. If there are so many happy customers why is there only one customer review? That, and a few other pertinent questions about bovine sources and a claim of four times more weight loss when taking the supplement were enough to get our research team rolling.
So how did our research team get started? First, they dug up all the product labels, looked behind the official website, and picked out each ingredient to take a close-up look at what it is, where it comes from, and how it affects your body.
OxiTrim can be purchased through their Official Site.
Overview
What is OxiTrim?
OxiTrim, from AS Research Labs, is a "non-stimulant, weight loss" supplement. The makers claim at least one study, not funded by the company, shows it works. We are given the option to download the study from DropBox, but there's no link to the journal where it was published online.
After taking a look at the study, our researchers realized it looked familiar. The study spoke of the effect of the combination of two ingredients sold under the trade name MeraTrim. It had nothing to do with OxiTrim. It's also important to state that OxiTrim diet pill is not a weight-loss drug. Let's take a look.
Journal of Medicinal Food – According to the research, "participants were randomized into two groups receiving either 400 mg of herbal blend twice daily or two identical placebo capsules. All subjects received three meals (2000 kcal/day) throughout the study and walked 5 days a week for 30 min. The primary outcome was reduction in body weight. Secondary outcomes were a reduction in BMI and in waist and hip circumference.
Lipids in Health and Disease – "Meratrim is well-tolerated and is an effective ingredient for weight management in healthy overweight subjects."
Indian Journal of Pharmaceutical Sciences – Even though Meratrim, which is a combination of sphaeranthus indicus and garcinia mangostana, may promote weight loss, but authors suggest further research is needed on humans.
We were able to find a few other studies to support the use of MeraTrim for weight loss, so we understand why the company added it, but read on to find out if the other ingredients are worth adding.
AS Research Labs Better Business Bureau rating is "A-" and they offer a 60-day money back guarantee if you're unhappy with the product for any reason. Other products by AS Research Labs include: Prostadyne, Infinite T, Pre-Pro Elite Flora, Synovia, Memoxcel, Advanced Multi Vitamin Mineral Fruit & Veggie Cap, Adaptitrin, Turmeric – 750, Omega EPA & DHA, Max Flora 30B, Viacor, Shred360, Growth Factor Black, Jacked Up, and Hyper Gain Black.
How to Contact OxiTrim Customer Service
The support department is available from 9 am to 5 pm EST, Monday to Friday. The team is off on weekends and holidays. When you reach out, you can do so by phone, email or mail.
Phone: 866-869-5392
Email: support@asresearchlabs.com
Mail: 384 Green Leaf Dr, Grovetown, GA 30813
Products Similar to OxiTrim
Ingredients
What are the OxiTrim+ Ingredients?
There are plant-based ingredients in the OxiTrim+ diet pill. Two, when combined, are the source of all clinical support for the weight loss product. The remaining aren't useless, but they indeed aren't as potent or well-studied.
The OxiTrim ingredients are:
Vitamin D3
Sphaeranthus Indicus
Mangosteen
Ashwagandha
Scroll below for one of the best products we've seen over the last year.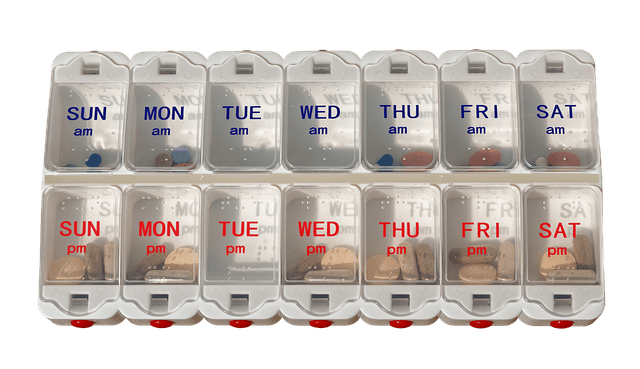 Does OxiTrim+ Work?
We found inferences about a connection between vitamin D and weight loss in trusted publications.
Vitamin D
The European Journal of Nutrition claims vitamin D levels are directly affected by obesity. A set dose, like that in most supplements, may not be effective for all. Using your weight and age, you can calculate how much vitamin D you need.
MeraTrim
MeraTrim consists of two ingredients – Sphaeranthus Indicus and Mangosteen. The supplements can be sold separately, but together they are the well-known MeraTrim. This ingredient is supported by multiple clinical studies showing a reduction in waist and hip circumference with regular use, over and above that attained by participants receiving the placebo, according to research in Lipids in Health and Disease.
UPDATE 2020: Oxitrim's original formula is no longer available on the official website. The Oxitrim+ product does not contain turmeric or Bioperine.
Turmeric
Turmeric, a yellow spice used in curried dishes, has shown some promise for weight-loss support, but the most active fields of study focus on heart and bone health, according to the National Center for Complementary and Integrative Health.
Bioperine
Finally, black pepper extract (sold under the brand name BioPerine) is none other than the extract of that spice you use nearly every day. No, black pepper extract doesn't help OxiTrim taste better, but it may help improve nutrient absorption says the journal Critical Reviews in Food Science and Nutrition.
Claims
OxiTrim Claims
AS Research doesn't waste any time making claims about what OxiTrim will do for men and women taking the supplement. A few listed on the label include:
Weight loss
Decreased waist size
Improved metabolism
But, don't take OxiTrim on its word. These claims are associated with ingredients, not this specific supplement. If you look closely at the OxiTrim diet pill description on the official website you'll read, "Astonishingly, the ingredients found in OxiTrim helped participants in the study lose almost 4x the amount of weight as those taking a placebo! That's huge!"
The ingredients being referred to are sphaeranthus indicus and garcinia mangostana, or MeraTrim when combined by the ingredient creator InterHealth USA. The same study used to promote MeraTrim is the one listed in the description for OxiTrim.
The weight-loss successes attributed to MeraTrim are not unique to OxiTrim. Every supplement containing the tested amount of the ingredient can make the same claim and, with changes to diet and exercise, should produce similar results.
Benefits & Results
OxiTrim Benefits
In an attempt not to sound like a record on repeat, the sphaeranthus indicus and garcinia mangostana, (not the same as garcinia cambogia) is the root of OxiTrim results.
Science says these two ingredients work because they've been proven to do so on humans and in animal subjects. However, we'd like to reiterate that weight loss with OxiTrim is not likely unique to THIS formula, instead of that, it contains a proven combination of two ingredients, see above-mentioned research.
These same two ingredients could be added, in sufficient quantities, to any supplement and the description could make the same weight-loss claims. So, no we're not sold on the idea that OxiTrim helps with weight loss, but we like the combination ingredient MeraTrim.
Side Effects
Possible OxiTrim Side Effects
It appears, based on the ingredient list, that any side effects are experienced on a personal basis and may not be associated with the weight-loss supplement.
Cost & Where to Buy
Where Can I Buy OxiTrim?
OxiTrim diet pill sells for $59.95 on the official AS Research Labs website. If you subscribe to automatic shipments, the price lowers to $53.96. An even lower price is available if you choose to make four payments of $14.99. With the purchase of three+ bottles, the buyer saves $10 per bottle.
We did not find the formula for sale on any other sites, not even Amazon or eBay.
Directions
How to Take OxiTrim
According to the suggested use, you take one capsule before breakfast and another before lunch. Never take more than two capsules in any 24 hours.
Pros and Cons
OxiTrim Pros and Cons
Without a doubt, no matter what a company says about a product, there are pros and cons. It's the nature of the business because there's no way to ever please everyone.
Pros:
Does not contain stimulants.
Does not contain chemicals.
Plant-based.
Contains MeraTrim.
Cons:
Short on effective ingredients.
Some claims are a bit of a stretch.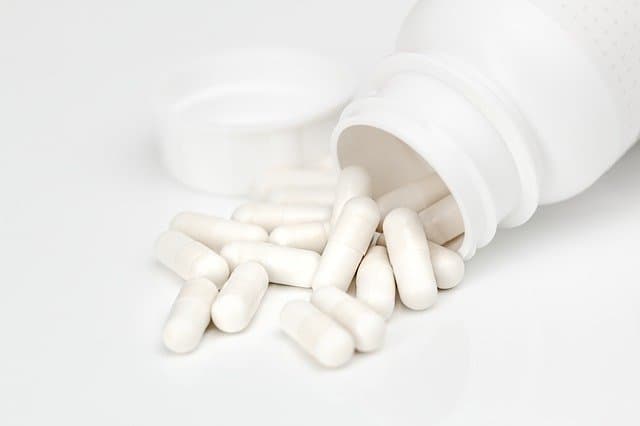 Bottom Line
The Bottom Line on OxiTrim Results
We're not thoroughly impressed with OxiTrim, but we're not disappointed either. The MeraTrim is a substantial ingredient that will work to help the user achieve weight-loss results, as long as they put in the work to eat right and keep the body moving. A little something is fluttering out there about turmeric, but neither turmeric nor black pepper have a significant enough effect on weight to be called weight-loss ingredients.
We're all for moving toward a healthier life, but sometimes, it can be hard to make those lifestyle changes. Fortunately, solutions are available in the form of clinically-proven systems.
Among the best weight-loss apps we've seen is one called Noom. Noom provides users with everything they need to start making healthier choices and lose some weight along the way. Plus, they have an easy-to-use app so you can access your personalized plan, health coach, helpful wellness articles, and more, right from your fingers.
For a limited time, Dietspotlight readers can try Noom as part of a free trial offer, so take advantage while you still can!
Learn More About Noom »