ARIIX Review

- 8 Things You Need to Know
Is Ariix the hottest new name in weight loss? This article is the result of me obsessing for weeks over Ariix products and supplements. We dug deep and proceeded with a thorough investigation, addressing the side effects, ingredients, and clinical study results. Plus we focused on dozens of user remarks and responses from around the web. Then we summed up all of the data we collected to give you the facts you should know about.
ARIIX can be purchased through their Official Site.
Overview
What is ARIIX?
ARIIX is a network marketing company that provides health, wellness, beauty, and weight-loss products and supplements. Before diving headfirst into all the facts on Ariix, let's take a look at some of the science behind ingredients they use for weight loss, specifically the Limu Lean protein shake.
Obesity: A Research Journal – Meal replacements have been studied for decades for a potential effect on weight loss. Research shows that replacing at least one meal a day with a calorie-controlled meal replacement can positively impact weight loss.
Nutrients – In one study, researchers found meal replacements can help with food cravings, energy and fatigue.
Obesity Facts – Results of meal replacement programs are not reserved for the short-term. They can also help with weight-loss maintenance.
There are two ways of buying their products – through their website and distributors participating in the MLM-program (Multi-Level Marketing).
Company History
How Did ARIIX Start?
ARIIX was founded in July 2011 in Salt Lake City, Utah. The founding members were Deanna Latson, Mark Wilson, Dr. Fred W. Cooper, Jeff Yates, and Riley Timmer. All of the founders have extensive credentials when it comes to administering a network marketing business.
Most of the founders have prior experiences with Usana Health Sciences as senior administrators. Usana has been in the industry for over 20 years.
ARIIX brands include Nutrifii, Slenderiiz, Puritii, Reviive, Priime, Jouvé, ARIIX Travel, Nucerity, Limu and Lucim.
ARIIX is a corporation that owns offices around the world – Mexico, USA, Taiwan, Japan, Russia, Europe, South Korea, Hong Kong, Australia, Canada, and Tianjin.
The ARIIX Scientific Board of Advisors, which consists of some of the most appreciated personalities in their dedicated fields, work in the development of each ARIIX product, and collaborate closely.
Update 2021: NewAge Beverages has entered into an agreement to acquire ARIIX along with three other companies.
Scroll below for one of the best products we've seen over the last year.
Products
ARIIX Products and Supplements
ARIIX produces a diverse line of health and weight-control supplements.
Seven brands of ARIIX products are sold on their website:
Nutrifii
Nutrifii offers a premium supplement collection that claims to help your body reach optimum health with the nutritional support it needs.
The company claims that by using ingredient sources from nature, the formulas are prudently composed for full strength absorption and potency, increasing the benefits to your body system.
Supplements offered in this brand include supplements for calcium therapy, energy at the cellular level, heart and brain support, detoxification, and antioxidant. The average cost of the supplements in this brand is $65.
Slenderiiz
Slenderiiz says it is the sole healthy and natural weight controlling system of its kind. Combined with exercise, improved weight-loss results are seen with the program.
The program also claims to reduce appetite and increase metabolic rate, both of which may aid in weight-loss. Slenderiiz also claims to stop future weight gain.
Products for weight loss and keeping metabolic strength, metabolic support, proteins, beauty boost, and homeopathic support for quick weight loss are included in the brand. The average price of each supplement in the program is about $50.
Puritii
This device claims to protect you from air and water pollutants that openly impact your wellbeing. The brand offers two products: the Puritii water filtration system and the Puritii air filtration system.
The Puritii water filtration system is a portable water filtration system that claims to remove excesses and potentially damaging toxins of bottled and tap water. It costs $92.86.
The Puritii air filtration system claims to rid the home of indoor air impurities such as mold, carbon monoxide, dust mites, radon, pollen, excessive carbon dioxide, volatile organic compounds, and other substances that cause various health concerns.
The air filtration system says it is high-capacity and 11-stage, which removes an incredible 99.99% of particulates, hazardous gases, and microbes from your office and homes. Unfortunately, this kit costs $2,500.
Reviive
Reviive personal care products claim to cleanse away impurities wholly and entirely. The brand claims its products are toxin-free and contain safe formulas deriving from natural ingredients.
The average price of these products is $32.
Priime
Priime is a brand that contains a variety of oils. They claim to be derived from all over the planet.
Some products contain "synergistically" combined formulas with historical backing. $55 is the average price of the products.
Jouve
Jouve is a skincare line that claims to provide visible improvements. Products include brightening cream, night cream, and tightening serum.
The average price of these skincare products is a hefty $110.
Lucim
Lucim is another skincare line. Products include face serum, gel cleanser, exfoliator, a day cream, and a night cream. These products range from $34.29 to over $114 each, with bundles up to $362.82.
Asantae
Asantae is a nutrition product that claims to use the best ingredients. These nutrients work together to reinstate internal balance and boost health and spirit. The average cost of the product is about $65.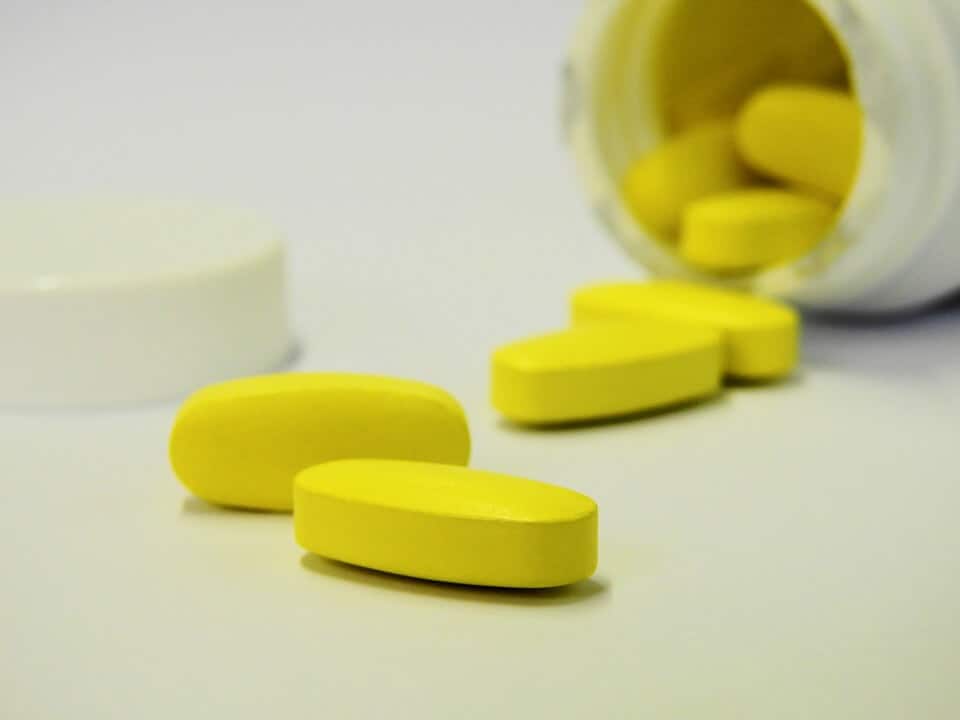 The company ARIIX also provides vitamins for heart, eye, and skin support and minerals for bone, nerve, and muscle health support. A supplement, named Optimal is also offered as part of the package.
ARIIX also released Limu and Nucerity. Limu is a nutritional drink containing a mix of healthy vitamins, minerals, fruit, and a seaweed supplement, while Nucerity is a line of skin health products.
They have NSF International certification, which verifies the high quality and safety of these products through arduous, independent third-party trial.
Ingredients
ARIIX Ingredients and Potential Side Effects
ARIIX has combined ancient traditions with the latest research and technology to offer you a new ally in the centuries-old challenge of looking and feeling better.
Below is an overview of the ingredients included in the Slenderiiz formula:
In Slenderiiz, ARIIX combines a patented herbal formula with an exclusive selection of beneficial nutrients to stimulate all aspects of metabolism and optimize the body's ability to burn fat.
The ingredients of the product come from all over the planet and have been used for centuries. But most recent studies also confirm the efficacy of each of them to energize, activate metabolism, and enhance the performance of healthy weight loss programs.
Green tea
The use of green tea dates back to 1766 BC in China, and in Japan, its serving has become a beautiful ceremony. Today, scientists find that green tea contains important antioxidants and nutrients. One of these is polyphenol EGCG (epigallocatechin gallate), studied for its ability to stimulate thermogenesis and to promote the process of fat burning in the body.
Avena Sativa
Avena is the Latin name of the well-known oats, a cereal family. It is mainly grown because of the seeds and the stem. It has a soothing effect on the brain and the nervous system while increasing sexual desire and endurance in both men and women.
It naturally supports the reproductive system and enhances fertility. Over the years, Avena Sativa has been used as a natural aphrodisiac for both sexes. The oat stem extract has so far a reputation. The wheat plant gives a lot of energy and vitality to the body.
A bath will ease the feeling of fatigue in your legs after a long day of work. In India, Avena Sativa was used to help people who want to quit smoking or stop taking.
As a food, oats are known for their positive effect on the heart, as it helps to maintain levels of blood fat. Avena Sativa seeds are a rich source not only of carbohydrates but also of soluble fiber, with higher levels of iron, zinc, calcium, and manganese than other cereals. Vitamins include vitamin A, vitamin B1 and B2 as well as vitamin E.
There are no known side effects and contraindications to the use of Avena Sativa in herbal supplements.
Green Coffee
Green (raw) coffee is known around the world, but its consumption originated in Africa. The local population chewed green beans as a good source of nutrients and antioxidants. When coffee is roasted, it loses some of its beneficial ingredients, including chlorogenic acid.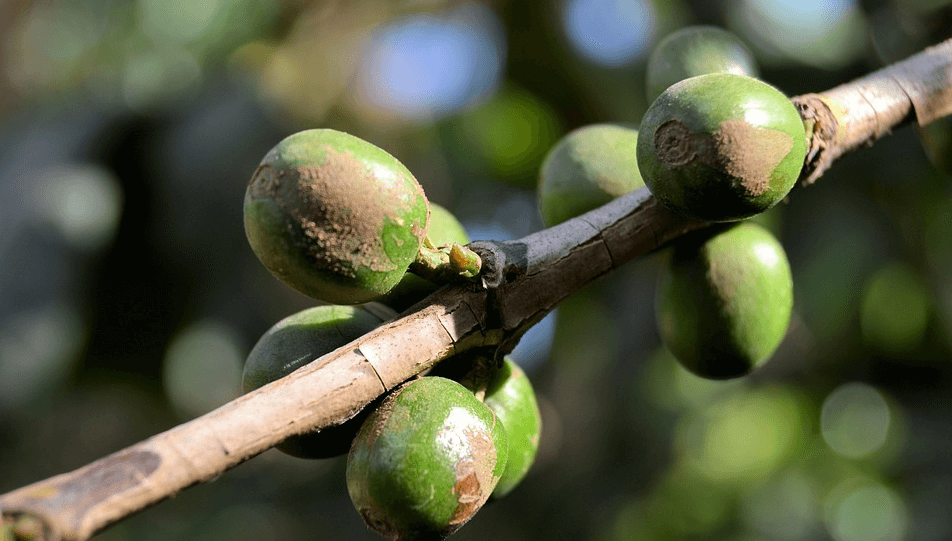 According to recent research, this antioxidant has a beneficial effect on how the body digests and processes sugars from food. It is thought to help us feel fuller for longer.
Guarana
Guarana is part of the Amazonian culture of ancient times. The Maeessater's tribe called it an "elixir of longevity to help them cope more easily with limited amounts of food.
Scientists today find numerous antioxidants and beneficial substances in the guarana that can explain its glory to the "elixir of longevity." The original content of caffeine increases energy, and in combination with other ingredients in the plant, can contribute to the suppression of hunger and stimulation of metabolism.
Product Lawsuits
In 2016, ARIIX was sued for not warning customers that two of their products, Slenderiiz PureNourish and Nutrifii Restoriix, contained lead.
Bill of Rights
ARIIX Bill of Rights
ARIIX integrated an ARIIX Bill of Rights to protect the distribution force by giving them vetoing power to decisions made by corporate. According to the Ariix Bill of Rights, you have the right to:
A partner's council
Share in profits
Correct ownership and protection
Review compensation plan changes
Be their experts
Loyalty
Explanation and reasonable notice
Fun and incentives
Help them think up what is next
Fair and consistent treatment
Maintain your original agreement
Support
ARIIX Support
ARIIX is supporting its membership with brochures, catalogs, and presentations of the products. Also, they provide events where you can learn more about the new assortment of supplements.
What Users Are Saying
What Users Are Saying
"Absolutely love the control it gives over food – It's tough but as long as you stay on the food list they provide you can lose a pound a day. Down 17 lbs with first box."
"I have lost 20 lbs in 2 months."
"Helps my cravings more than I can say! I can tell on days that I don't use it!!"
Bottom Line
The Bottom Line on Ariix
So, will Ariix products help you lose weight? Firstly, we appreciate that the official website sells supplements. However, we have some concerns about these products because they are not backed by documented studies or science. Moreover, we're not too excited about the steep prices and negative user remarks we found.
If your goal is to drop some weight, then we think you should go with a weight-loss program backed by published science, does not break your bank account and is supported by plenty of positive user responses.
Among the best programs we've seen this year is one called Noom. Noom gives its users personalized meal plans, human coaching, support groups, and extensive food tracking to help them make healthier choices and shed some extra pounds along the way.
The company behind Noom is so satisfied with their program they're offering a free trial offer, which is a wonderful sign.
Learn More About Noom »