BioBeet Review

- 11 Things You Need to Know
Beets are increasingly becoming popular in the health and fitness industry because of the concentration of nitrates, which is why BioBeet has become a popular new supplement. These beetroot supplements have especially become popular over the last few years, as they claim to provide all the benefits of eating a whole beet in a single scoop but without the bitter taste. They also claim to contain a high mineral and vitamin content, but is that true?
In order to learn more about BioBeet and its potential benefits, our team took a closer look at the ingredients, research, side effects, and more. Make sure to keep reading to the bottom line if you want to learn more about this beet supplement!
BioBeet can be purchased through their Official Site.
Overview
What is BioBeet?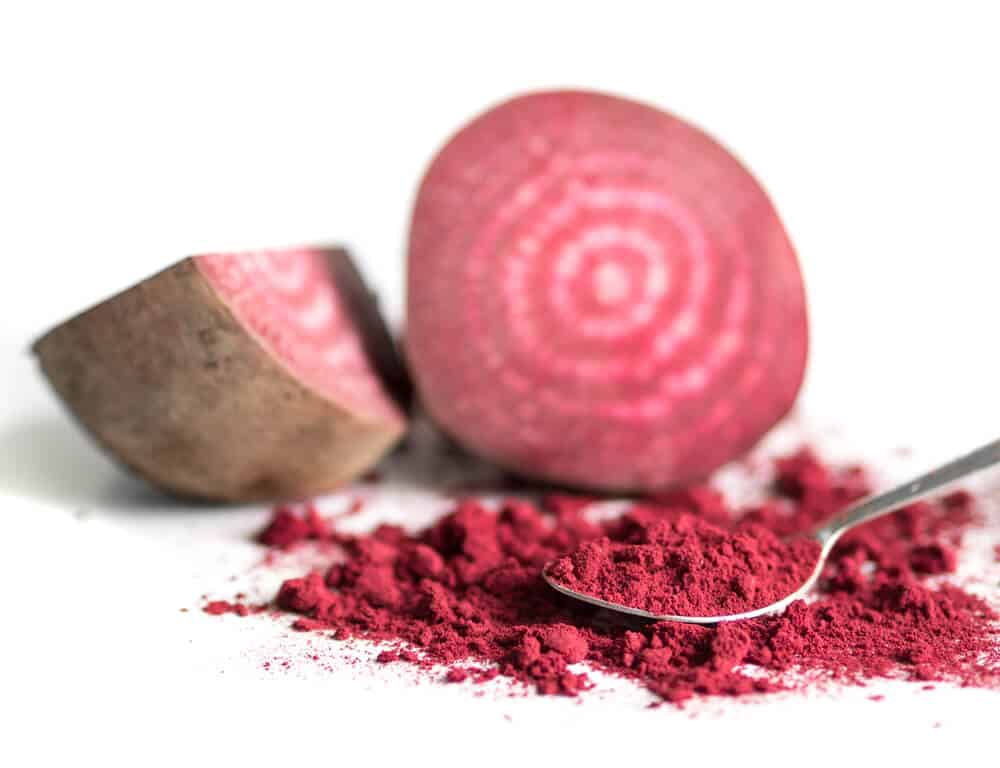 BioBeet is a brand of beetroot supplements. The ingredients used to manufacture BioBeet products support weight loss by being low in calories, increasing the body's energy levels, and promoting feelings of fullness.
There are two types of BioBeet products, including the BioBeet Juice Powder and BioBeet Beetroot Extract Capsules. The powder contains a 20:1 concentrate of beet juice, while the capsules contain a 21:1 concentrate beetroot extract.
The beets found in these powder and capsule supplements are apparently made in the USA. Additionally, BioBeet products are USDA certified organic, vegan, and raw.
BioBeet claims it is a circulation superfood rich in nitrates, and the products fall under the nitric oxide booster category. It promotes nitric oxide production, which they claim improves blood flow and overall circulation, improves athletic performance, increases oxygen utilization during exercise, promotes heart health, and improves cognitive function.
The following are studies that document the potential benefits of having beets in your diet:
BioBeet Competitors
Who Makes BioBeet?
BioBeets is manufactured by a company known as Triquetra Health. The company is located in Tampa, Florida.
Triquetra Health sells all of its products online. The company primarily sells its products on its website. However, it has also partnered with e-commerce giants like Amazon and eBay.
The company offers free shipping for orders that cost $30 or more. Standard shipping takes between 7 to 15 days. If customers don't receive their order within that period, they can email the company with the order number. Triquetra Health only ships within the United States
Triquetra Health also has a return policy. If customers are dissatisfied with their products, they can get a refund or exchange when individuals make your returns within 30-days of purchase. However, this only applies to products directly purchased from their website. If users buy multiple units of a product and are dissatisfied, Triquetra will refund the cost of one opened bottle. The company will issue the rest of the refund once they return the unopened containers.
BioBeet Customer Service
BioBeet customers can gain access to the customer service department through Triquertra Health. They can contact the company by submitting a contact form on the official website. They can contact their department through:
Phone: (844) 272-6337
Address: 1101 East Cumberland Ave, Suite 201H-3108, Tampa, FL 33602
Other Products from the Makers of BioBeet
Besides manufacturing beetroot supplements, Triquetra Health also manufactures various products ranging from raw organic juices, mineral supplements, green micro-algae, and herbal extracts.
Scroll below for one of the best products we've seen over the last year.
Claims
BioBeet Claims
The claims Triquetra Health makes for its BioBeet products are based on the properties of its primary ingredients. They claim the product:
Increases nitric oxide levels
Supports energy production
Improves blood pressure
Improves cognitive function
Improves circulation and vascularity
Increases endurance and time to exhaustion
Ingredients
BioBeet Ingredients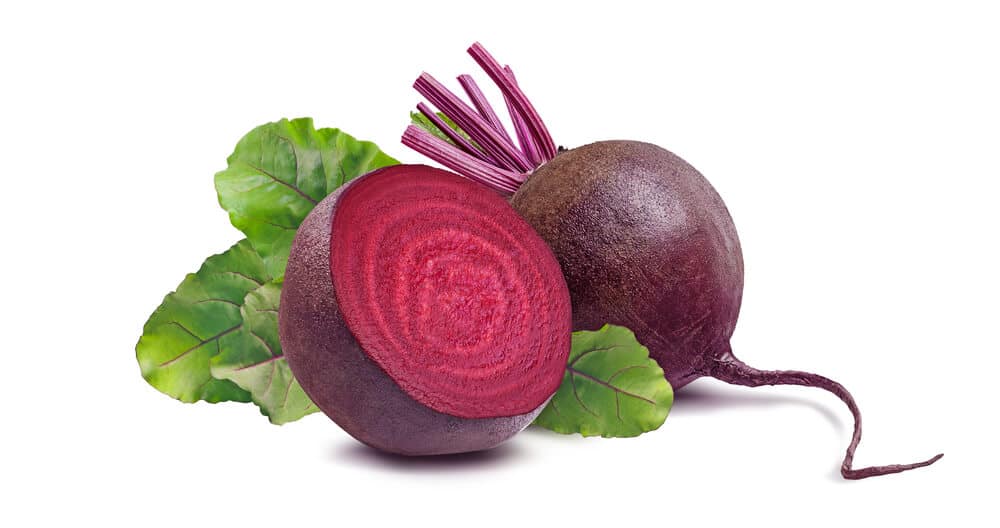 BioBeet comes in two different products, and each has its key ingredients.
BioBeet Max Strength Beet Root Capsules
These capsules contain:
Organic Beet Juice Powder (Beta vulgaris)
Silica
Cellulose
BioBeet Organic Beetroot Juice Powder
The beetroot powder contains:
Organic Beet Juice Powder (Beta vulgaris)
Silica
Does BioBeet Work?
BioBeet products contain ingredients that may help in weight loss. These ingredients include:
Beetroot Extract
Beets are taproots that are low in calories and fat and high in water, minerals, and vitamins, according to JAMA.
Beets also contain a high concentration of nitrates. Nitrates increase endurance during exercise and time to exhaustion by improving the efficiency of the mitochondria, the organelle responsible for energy production in the cells, according to the Annual Review of Nutrition.
Additionally, research published in Nutrients and the Journal of Nutrition and Metabolism, fibers present in beetroots also help promote weight loss by reducing appetite and promoting feelings of fullness, ultimately decreasing calorie intake.
Black Pepper Extract
Piperine, a compound found in black pepper, is thought to help speed up metabolism and burn fat in the body, according to Critical Reviews in Food Science and Nutrition. More research in PNAS found that piperine may have a role in muscle health.
Silica
Silica is thought to help suppress appetite. The ingredient is also thought to have a hypocholesterolemic effect, according to Nanomedicine. This means that it destroys bad cholesterol in the body.
Weight Loss
BioBeet and Weight Loss
BioBeet does not primarily claim to help aid in weight loss. Instead, it says it can increase nitric oxide levels.
Additionally, the supplement says it can help increase circulation as well.
Side Effects
BioBeet Side Effects
There are no documented side effects that result from using any BioBeet supplement.
However, it may be best to consult with a medical professional before trying the beet supplement.
How to Use BioBeet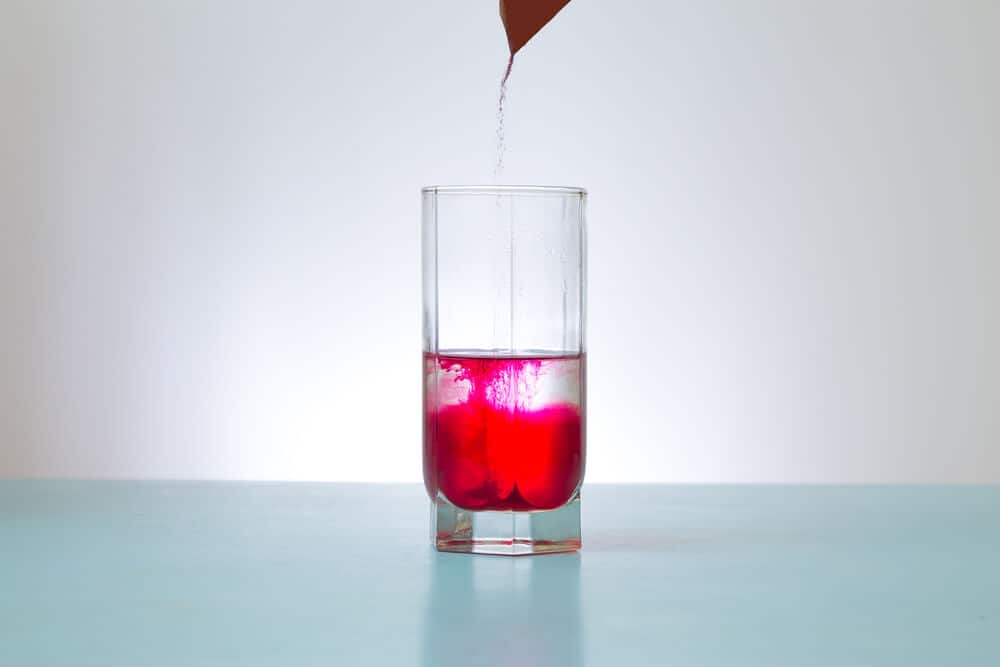 For the BioBeet Beet Root Capsules, users should take two capsules per day with water. Individuals can take the capsules with or without food.
For the BioBeet Juice Powder, add one to two scoops of the powder to water, juice, or smoothie and drink.
Cost and Where to Buy
Individuals can purchase the BioBeet superfood through Triquetra Health's website, Amazon, or eBay. On the company's website, the Organic BioBeet Juice Powder sells for $29.97, and the BioBeet Beetroot Extract sells for $19.77. The prices on eBay and Amazon are slightly higher than those on the website.
Pros and Cons
Pros and Cons
Like most dietary supplements, BioBeet products have their fair share of pros and cons.
Pros
The product is easy to use and relatively affordable.
Cons
Some reviews note that the supplement has a bitter taste.
There is no evidence this product can aid in weight loss.
Bottom Line
Bottom Line on BioBeet Results
Overall, BioBeet supplements are filled with healthy ingredients. There is some evidence showing these ingredients can improve circulation, but there isn't much evidence to show it can aid with weight loss.
Adding in a beet supplement can boost the nutrients in your diet, but if you are trying to lose weight, choosing a comprehensive program like Noom may be the best option. With their customizable meal plans, 1:1 coaching sessions, daily educational lessons, and more, this weight loss program teaches users how to make healthier decisions and lose weight along the way.
Are you ready to try this clinically-researched program? Make sure to check out the free trial offer available from Noom today!
Learn More About Noom »