Bioxgenic Review

- 10 Things You Need to Know
Bioxgenic – the supplement company for men and women. The website throws off a fitness and bodybuilding vibe, and the products follow suit. When we took a quick look at the company, we noticed one of the women's supplements contained the same ingredients as a male supplement. That piqued the interest of our research team.
The team set out to find all they could on Bioxgenic, supplements, ingredients, possible side effects and more. Here's the bottom line on all our research.
Bioxgenic can be purchased through their Official Site.
Overview
What is Bioxgenic?
Bioxgenic is a supplement company from MD Science Lab. According to the About page, the company has been around for more than two decades. The "mission has been to bring innovative and value-added lifestyle products to market for the natural products consumer."
Typically we can get some sort of idea about a company with information like Bioxgenic before and after photos, but nothing of that sort is listed on the official website.
Company and Better Business Bureau
Bioxgenic doesn't have a page on the Better Business Bureau website. However, their parent company MD Science Lab does have a BBB profile. According to their profile, MD Science Labs has an A+, no customer reviews, and 1 closed complaint.
Unfortunately, we did find a page on the FDA website – a warning letter addressed to MD Science Lab. According to the letter, which was delivered on July 2014, an inspection of a facility in Florida failed to meet the guidelines for Current Good Manufacturing Practice (cGMP) regulations. The company was cited for more than ten different infractions.
Products Similar to Bioxgenic
Products
Popular Bioxgenic Products
The Bioxgenic product line is packed with fitness supplements that may seem a little out of touch for the average person trying to lose some extra weight. Among the products in the line are:
Size
Bio-Hard
High Test
Power Finish
12 Hour Extreme
Climax
Nature's Desire
Scroll below for one of the best products we've seen over the last year.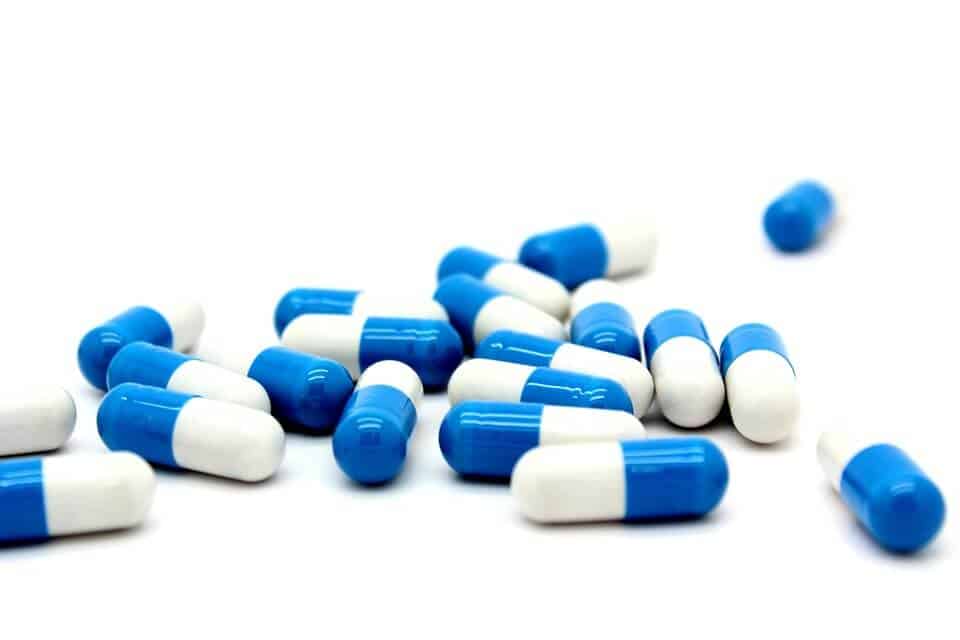 Ingredients
Bioxgenic Ingredients
Below are the ingredients found in some of the more popular Bioxgenic male performance and sexual performance supplements.
Size: yohimbe bark, maca root, l-arginine, avena sativa, catuaba bark, panax ginseng root, muira puama bark, taurine, nettles leaf, orchic powder, oyster shell, tribulus terrestris, astragalus, cnidium monnieri seed, pumpkin seed, sarsaparilla root, xanthoparmelia scabrosa and boron.
Bio-Hard: maca root, avena sativa, taurine, horny goat weed, tribulus terrestris, Siberian ginseng, l-tyrosine, l-citrulline, l-arginine, xanthoparmelia scabrosa, cnidium monnieri seed extract and eurycoma longifolia.
High Test: l-glutamine, l-arginine, l-lysine, l-tyrosine, GABA, l-ornithine, Testofen, tribulus terrestris, eurycoma longifolia, saw palmetto, beta-sitosterol and Bioperine.
Power Finish: vitamin B6, zinc, maca root, l-arginine, horny goat weed extract, tribulus terrestris, eurycoma longifolia, flower pollen extract and pine bark extract.
12 Hour Extreme: TestoSurge fenugreek extract, maca root, saw palmetto oil, tribulus terrestris, boron citrate, broccoli (DIM), olive extract, safed musli extract and beta-sitosterol.
Climax: vitamin B6, zinc, maca root extract, l-arginine, horny goat weed, tribulus terrestris, eurycoma longifolia, flower pollen extract and pine bark extract. (These are the exact ingredients in Bioxgenic Power Finish)
Nature's Desire: wild yam root, horny goat weed, maca extract, l-arginine, l-tyrosine, oat straw extract, angelica sinensis, muira puama, l-histidine, damiana leaf, American ginseng, tribulus terrestris, yohimbe, GABA, cnidium monnieri, xanthoparmelia scabrosa and Bioperine.
Details on Ingredients
How do the ingredients in Bioxgenic supplements work to improve men's health, vitality, strength and sexual prowess?
Maca root: Maca root, according to research in BMC Complementary and Alternative Medicine, can help improve sexual dysfunction and desire in both men and women. The same study goes on to reveal an equal amount of research shows no sexual benefit.
L-arginine: L-arginine can improve exercise metabolism, according to research in Current Opinions in Clinical Nutrition and Metabolic Care. It's also shown to help prevent certain heart conditions in healthy men, claims a study in F1000 Research.
Avena sativa: According to a study in Critical Reviews in Food Science and Nutrition, oat straw, also known as avena sativa, may have an anti-inflammatory effect that works as an antioxidant, as well.
Horny goat weed: Little human research is available on horny goat weed, but we did find a rat study that showed improved erections with supplementation, according to the Journal of Sexual Medicine.
Eurycoma longifolia: This is probably one of the more potent ingredients used by Bioxgenic. Eurycoma longifolia has been shown to benefit erections, reduce stress and promote weight loss, according to research in Evidence-Based Complementary and Alternative Medicine and the Journal of the International Society of Sports Nutrition.
Tribulus terrestris: Tribulus terrestris has been shown, based on research in the Journal of Ethnopharmacology, to improve libido in both men and women.
Side Effects
Possible Bioxgenic Side Effects
There are some potential side effects associated with some of the ingredients used in Bioxgenic supplements, including:
Mood changes
Increased heart rate
Sweating
Increased energy
Stomach pain
Nausea
Vomiting
These side effects are not unique to Bioxgenic. Any products with the ingredients mentioned above have the potential to cause the same side effects.
Weight Loss
Bioxgenic and Weight Loss
There is some evidence that one ingredient, eurycoma longifolia, may help improve weight loss. Eurycoma isn't commonly used in weight-loss products; it's often included in testosterone boosters and men's vitality supplements.
Where to Buy
Where to Buy Bioxgenic
Bioxgenic supplements are available for sale on the official website, GNC and Amazon. On the day we checked, the prices for some supplements on GNC were upwards of $15 cheaper than the official website. We found the same with Amazon listings. The official website also claims CVS, Walgreens and Vitamin Shoppe also carry the supplements.
Pros and Cons
Pros and Cons
What did our research find was good and not so useful about Bioxgenic products and supplements?
Pros:
The prices, though higher than we'd like, are comparable to similar supplements.
You can buy from GNC, Amazon and the official website.
Cons:
The products aren't revolutionary – rather generic.
Bottom Line
What Users Are Saying
"Great stuff works great for me – I have tried all kinds of testosterone supplements.. This for me works, works really good. Really improves libido."
"Do not buy this. Does not work."
"Didn't really do what I expected it to."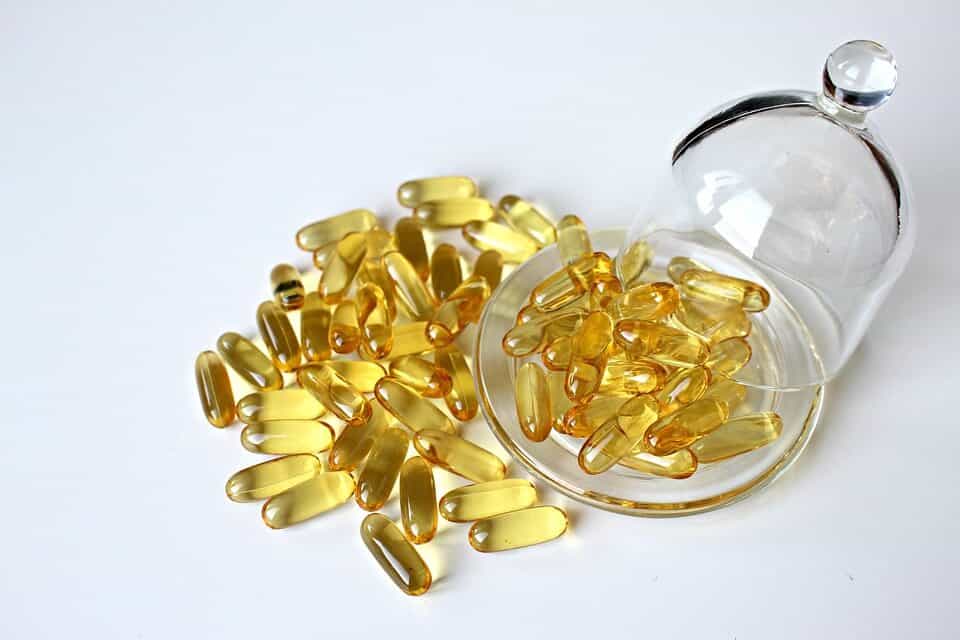 Bottom Line on Bioxgenic
The Bioxgenic line is nothing new to the market. The supplements aren't unique, and the ingredients used are common. That's not to say all the products are worthless. There are some good formulas in there, so a consumer could do far worse. Overall, not a bad company and affordable prices.
If you're looking to lose weight or track your fitness goals, we think we found a system that can help.
Among the best in weight-loss and lifestyle support is the Noom app. The program was created by doctors to help men and women adopt healthy lifestyle changes like eating better, working out more regularly and losing weight. With human coaching and an active virtual community, the support you need to stay on track is there.
Plus, you can get access to a free trial of Noom for a limited time just because you're a Dietspotlight reader.
Learn More About Noom »