Fitne Herbal Weight Loss Review

- 13 Things You Need to Know
Diet products either work or they don't. Period. Let's find out which one Fitne Herbal Weight Loss is. Our attention turned toward the side effects, ingredients, scientific studies and level of customer care. Additionally, we examined hundreds of user remarks and comments. Then, we summarized and condensed to give you the info you need.
Fitne Herbal Weight Loss can be purchased through their Official Site.
Fitne Herbal Weight Loss Readers:
Click here
to find out why we recommend trying Burn TS.
Overview
What is Fitne Herbal Weight Loss?
Defining Fitne Herbal Weight Loss can be a bit tricky in many respects because there are a few different formulas and each does something slightly different.
In fact, the original formula of Fitne Herbal is not even meant to function as a weight loss dietary supplement and is meant for more natural and medicinal purposes.
That said, even the Fitne formulas which otherwise contain no active ingredients that have any support for weight loss still regularly make that claim.
As such, we will be addressing the different formulas individually rather than the Fitne brand as a group to figure which, if any, are truly effective.
Fitne Herbal teas, regardless the formula, are manufactured in Thailand which likely indicates that the various components are sourced from plant species that are indigenous to Southeast Asia rather than Africa.
Some Indian species may be included as well. Unfortunately, most of the label is written in Thai, so it is difficult to discern from where the Senna plant is sourced.
Products Similar to Fitne Herbal Weight Loss
Ingredients
Fitne Herbal Weight Loss Ingredients
The primary active ingredient which is a part of every Fitne Herbal formula comes from the Senna plant.
Senna
This is an herb that grows from Africa to India into Southeast Asia. Fitne Herbal makes use of extracts from the leaves and the pods of the Senna plant, though the Senna leaves and pods do not inherently have any weight loss effect.
Beyond the ubiquitous Senna pods and leaves, one of the formulas is billed as a more relaxing blend. For instance, one of the more popular blends of Fitne Herbal includes chrysanthemum in their formula.
While this ingredient is billed more as a flavoring element, chrysanthemum inherently has an aromatherapy relaxant.
Of course, without more details on the type of extract used, it is impossible to determine what other potential benefits this specific blend may provide.
This same dichotomy applies to other blends of Fitne Herbal tea–specifically for the Lychee and Black Currant varieties.
Again, these ingredients are billed more as flavoring agents, but if they are added as proper extracts, then they will carry with them multiple benefits for general health.
Moreover, some of these ingredients can even potentially benefit weight loss specifically.
Still, the primary Fitne Herbal blend that you will want to look for if you plan on including a Fitne Herbal dietary supplement into any weight loss program is like the green tea formula.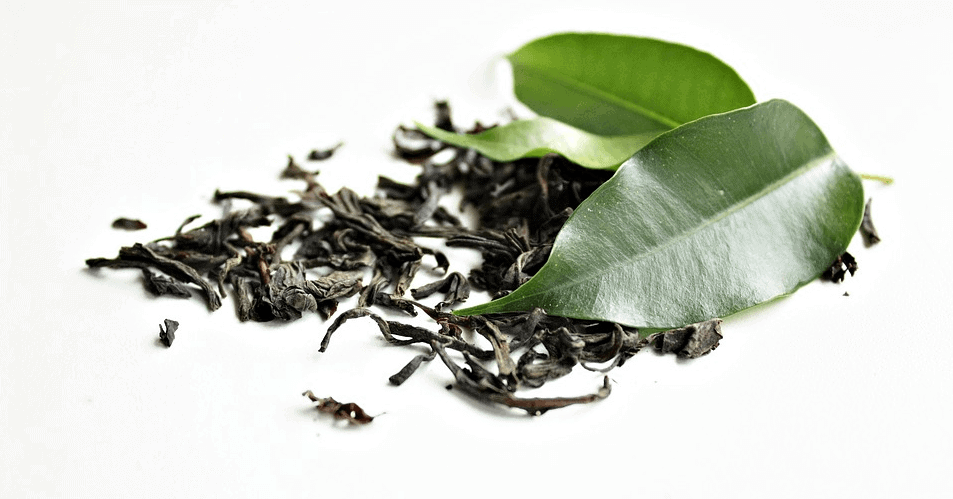 Green tea extract
As the name suggests, this formula contains green tea extract which already has fairly well-documented results as a weight loss aid. Even better, this specific brand, especially since it is billed as the weight loss formula above all others, also contains garcinia atroviridis.
Garcinia atroviridis
For those of you familiar with dietary weight loss supplements, you should recognize that ingredient as being similar to the widely popular garcinia cambogia, and both species contain the same active ingredient: hydroxycitric acid.
Scroll below for one of the best products we've seen over the last year.
Does Fitne Herbal Weight Loss Work?
Depending on the formula you use, Fitne Herbal Weight Loss may provide legitimate weight loss benefits to you via detoxification and medicinal plants.
Granted, beyond the specific formula chosen, this will also have a fair amount to do with your body's reaction to some of the active ingredients as not all people respond the same.
Beyond how your body responds to the supposedly natural ingredients in this weight loss supplement and dependent on which formula you choose to take, Fitne Herbal will still be limited to your lifestyle choices.
By that, we mean that Fitne Herbal is not a miracle drug that will reduce your weight or body fat content through extract's sheer biomechanism alone.
If you want to see results from Fitne Herbal, you are going to have to supplement this dietary aid with a complete weight loss regimen that will include a healthy diet, regular exercise, and plenty of restful sleep.
If you simply take Fitne Health alone and do not include it as part of a weight loss program, you should set your expectations low.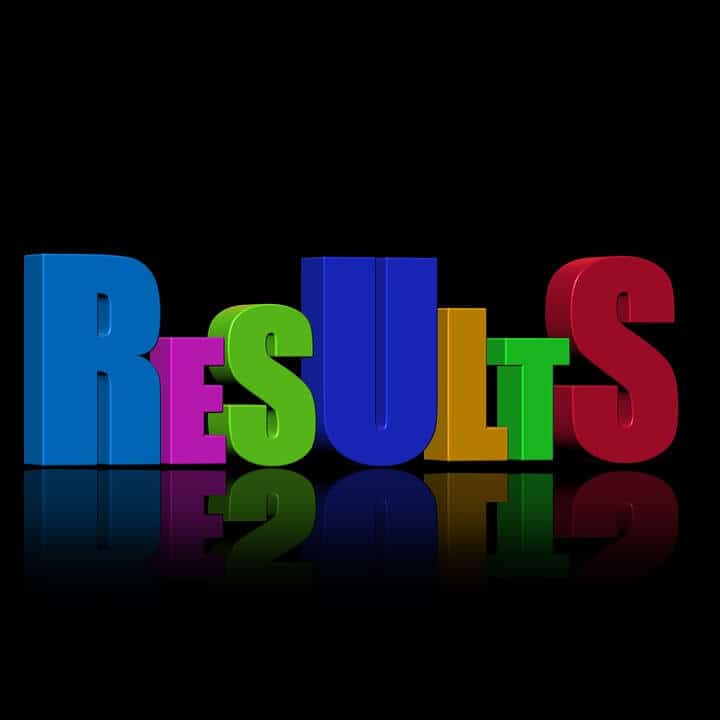 Results
Fitne Herbal Weight Loss Benefits and Results
If you do choose to include Fitne Herbal as a dietary supplement of a larger weight loss program, you can potentially expect to see some additional benefits towards your weight loss goals.
Though as mentioned prior, the specific formula that you choose will have a fair amount to do with this.
To get one thing out of the way ahead of time, the Senna leaves and pods included in every Fitne Herbal formula are indicated as a laxative.
While this has not shown any large-scale benefits for weight loss in a generalized way, there are plenty of individuals who can see weight loss benefits through the use of a mild laxative via secondary effects.
If you go with the green tea blend of Fitne Herbal, which is the blend specifically designed to assist in weight loss, then you can expect to have similar results as from a dietary supplement that contains both garcinia cambogia and green tea extract.
It is important to note that the green tea blend of Fitne Herbal does not provide any information on the concentration of the hydroxycitric acid which makes determining its potential effects a bit difficult.
For the other Fitne Herbal formulas, you are unlikely to see an increased benefit towards weight gain beyond that of a normally functioning metabolism.
That said, if your metabolism is depressed for any reason, it is entirely possible that these blends could help boost your metabolism to its intended normally functioning rate.
In this instance, you would see weight loss benefits, though they would not be above and beyond those seen with a normally functioning metabolism.
The product aids with hemorrhoids, liver, constipation, and intestinal tract spasms.
Details on Fitne Herbal Weight Loss
From a general perspective, the senna of Fitne Herbal dietary supplements can provide some limited weight loss benefits primarily through their laxative effect.
Specifically, laxatives can help you shed water weight should you be retaining water.
That said, this is not a healthy way to lose weight unless you have a specific condition which causes you to retain water.
That said, senna is also noted for clearing out the colon by inducing peristalsis muscle contractions which will increase the nutrient absorption rate and lead to a healthier body.
For the green tea formula of Fitne Herbal dietary supplement, both ingredients carry the potential for weight loss benefits.
From the green tea angle, the caffeine inherent in that extract already has a well-established metabolism boosting effect.
However, this effect is only experienced immediately and dissipates shortly thereafter. As such, any weight loss benefits seen due to caffeine will retract once caffeine consumption drops.
For hydroxycitric acid, the weight loss results have the potential to be more pronounced and more sustained, but their efficacy is far less reliable from a scientific standpoint.
Still, hydroxycitric acid has been shown to limit the production of enzymes in the body which form fat cells.
With these channels turned off, there is the potential for modest weight loss benefits.
Unfortunately, without more knowledge of the concentration of the hydroxycitric acid, there is no way to know it meets certain necessary thresholds to provide any weight loss benefit at all.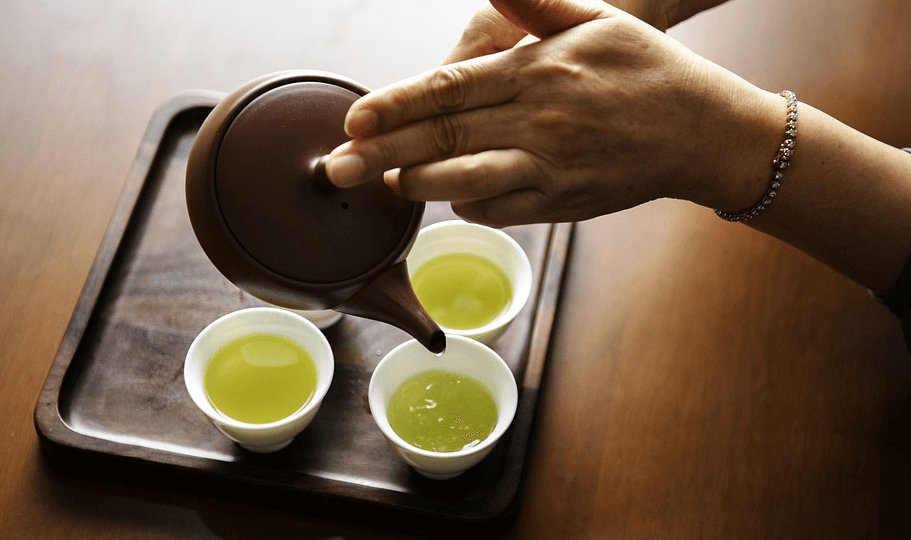 How to Use Fitne Herbal Weight Loss Products
Of the different types of dietary weight loss supplements, Fitne Herbal is arguably one of the easier to take.
The servings are pre-packaged in individual tea bags. Simply drop one of the tea bags in a cup of boiling water like you would any other type of tea. Allow the tea to steep for 10 to 20 minutes and then drink before bed.
One thing of note, you should not take the Fitne Herbal dietary supplement with green tea extract for more than three months at a time and without a 2-week break in between cycles due to the hydroxycitric acid.
Product Warnings
Fitne Herbal Weight Loss Product Warnings
This is arguably the most troubling part of Fitne Herbal dietary supplements, though not necessarily for a reason you might think.
In fact, the potential issue with this dietary supplement has far less to do with what the product warnings say and more to do with what they omit.
Specifically, the packaging of Fitne Herbal does not provide any warnings–though there are warnings which should be included.
Granted, the warnings themselves are far milder than you would otherwise find on many other dietary weight loss supplements, but their absence should draw a bit of suspicion.
Either the company is unaware of the potential contraindications of their product, or they simply do not feel the need to include them on their packaging.
Either of those conclusions is a bit worrying from a trustworthiness standpoint, though this should not necessarily make you wary about the ingredients themselves.
Instead, it could cause you to wonder if the company does due diligence in a more generalized way–for instance like with processing and manufacturing–than providing any additional concern about the ingredients.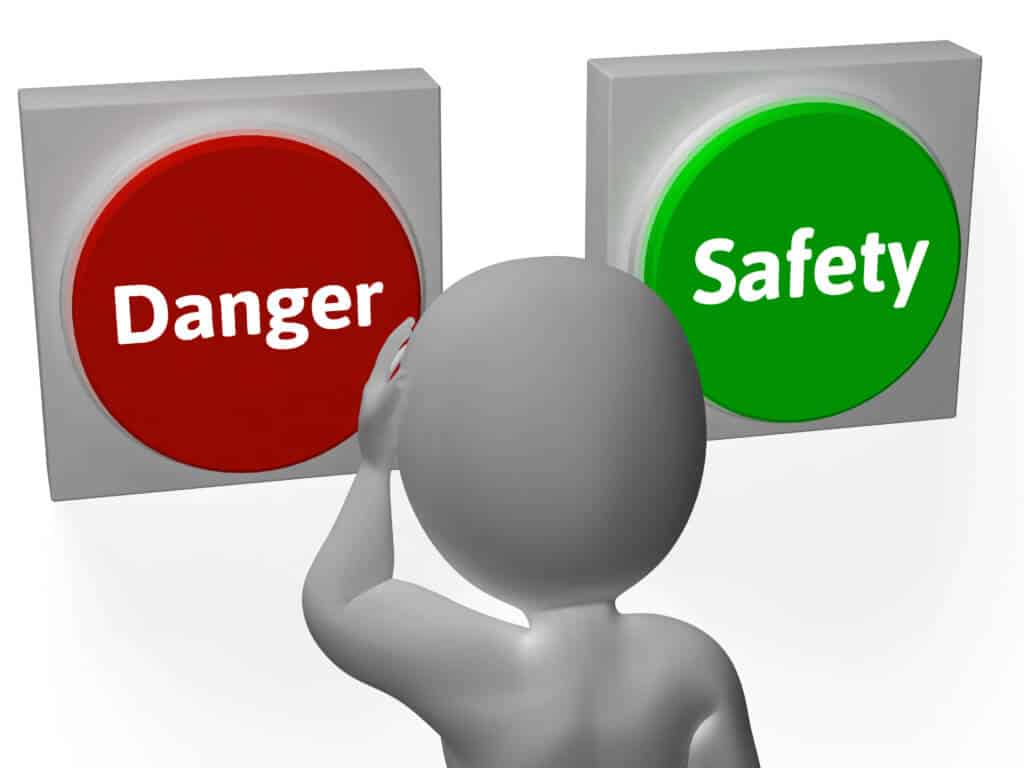 Is Fitne Herbal Weight Loss Safe?
For the most part, Fitne Herbal does not contain any ingredients which are known to be unsafe to the public at large.
While there are a few contraindications with each of the formulas depending on the prescriptions medications taken, none of the formulas contain any ingredients which are unsafe to consume.
It should be noted that Senna and hydroxycitric acid are both only suggested for short-term use. Moreover, this suggestion carries far more serious when applied to hydroxycitric acid which can increase the toxicity of your liver.
In regards to Senna, the potential long-term consequences will depend more on how powerfully the laxative effect takes hold.
If senna does not produce a strong laxative effect for you, then you may very well be able to take senna indefinitely.
That said, even if the laxative effect is less pronounced, you will still want to supplement your diet with a modest increase of electrolytes as senna is known for disturbing the balance due to its diuretic effect.
Side Effects
Fitne Herbal Weight Loss Side Effects
As a primarily indicated laxative, the most likely side effects of Fitne Herbal include gastrointestinal issues like:
Diarrhea
Stomach cramps
Nausea
Moreover, if you use a laxative when it is not necessary, especially a stimulative laxative that induces peristalsis like senna, you can become dependent on laxatives for regular bowel movements.
For the green tea variety of Fitne Herbal, the same side effects that come with caffeine would also apply to this formula.
Unfortunately, without a better understanding of the hydroxycitric acid content and concentration in this formula, it is impossible to know which side effects that substance can produce are likely.
As such, you simply treat hydroxycitric acid as being of the highest regular concentration just to be on the safe side.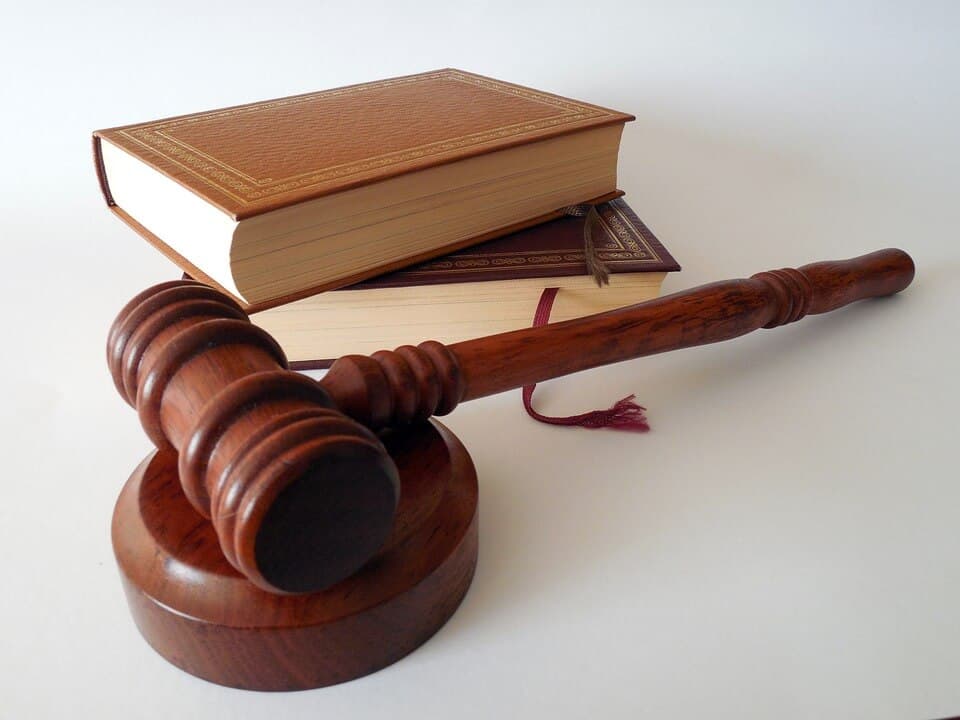 Lawsuits
Fitne Herbal Weight Loss Lawsuits
Fitne Herbal weight loss products do not currently have any litigation either pending or resolved in the US court systems which should provide a bit of relief, but it also has the potential to be limited by jurisdiction as well. Specifically, Fitne Herbal, as a product made in Thailand, would have to willingly submit to a court order to appear for a civil lawsuit.
Fitne Herbal Weight Loss Alternatives
When it comes the base Fitne Herbal formula, pretty much any other laxative could offer similar weight loss "benefits."
Of course, as mentioned, the only weight loss benefits that a laxative can provide are a healthier digestive system as well as a loss of water weight due to increased urination from the diuretic. That said, this is not a healthy approach to weight loss.
For the Fitne Herbal formula that is more focused on providing weight loss benefits, you can find a wide range of dietary supplements that contain either green tea extract, the hydroxycitric acid obtained from different species of the garcinia plant, or both in the same dietary supplement.
Moreover, there is a good chance that garcinia and green tea dietary supplements would have a stronger, more concentrated formula and provide more pronounced weight loss benefits.
Ultimately, Fitne Herbal, regardless the formula, is best used by people who either have bowel movement difficulties or who retain water.
Even the weight loss formula should not be used as a primary weight loss dietary supplement due to the potential issues and side effects that can occur from diarrhea and dehydration.
Though, if you do regularly need some form of gentle, natural laxative and wish to see some enhanced weight loss benefits, then the Fitne Herbal formula with green tea would not be a bad choice.
What Users Are Saying
"So far so good…I started drinking this tea like 4 days ago… My stomach feels so relaxed and so comfortable… No puffiness no heaviness… I also noticed that since I have been drinking it my appetite reduced… I don't feel as hungry as before… So hopefully this leads to some weight loss which is my goal."
"Smells nice. Tastes favorable. Not very effective to me for going on a diet. But still a good tea to enjoy."
"As green tea it taste great, and it has effect of keeping you awake. No effect on weight loss noted."
Bottom Line
The Bottom Line on Fitne Herbal Weight Loss
Will Fitne Herbal Weight Loss tea work for weight-loss? Well, we like that it's readily available and that it contains a few natural herbs. We're concerned about the lack of research connecting this product to you losing weight. Furthermore, we have some issues with this product because it can lead to unwanted side effects and dieters are talking about minimal results.
If you really want to get started losing weight, then we encourage you to choose a supplement not connected to harmful side effects, is supported by encouraging user reviews and contains ingredients backed by science.
We're all about exercise for a healthy, long life, but there's more to weight loss than burning calories. There's a place for supplements in some people's daily regimes, and supplement efficacy is growing.
Among the best supplements we've seen this year is called Burn TS. The formula is made up of four ingredients, and research shows the ingredients may support metabolism, improve hunger control, and promote increased weight loss. The makers didn't just pick the ingredients out of a hat – hundreds were reviewed, and only the best of the best made the cut.
When the company found out people were reporting results in as little as 14 days, they decided immediately to offer multiple-bottle discounts of Burn TS, a no-questions asked money-backed guarantee and also offer discounted bottles on Amazon.
Learn More About Burn TS »