SkinnyFit Tea Review

- 18 Things You Need to Know
Superfood drink SkinnyFit Tea claims that it can help boost metabolism and the immune system. The company boasts it offers a number of other benefits, too, and all this without lifestyle changes — can they support these bold claims? The science behind them is very limited.
Even though some of SkinnyFit Tea's ingredients have scientific data for support, our team couldn't find support for their formula that makes it any different than other teatoxes. We dove deep into the side effects and what people thought of this detox drink to bring you this balanced review. You can read a summary of our findings here.
SkinnyFit Tea can be purchased through their Official Site.
SkinnyFit Tea Readers:
Noom
is offering our readers a
free trial
, for a limited time.
Click here
for this special offer!
Overview
What is Skinny Fit Tea?
Skinny Fit Detox Tea is an all-natural, energizing tea.
The blend supposedly:
Boosts metabolism
Supports a healthy immune system
Promotes healthy skin
Helps control appetite
It contains 13 superfood herbs, berries and teas. It's no secret that shedding unwanted pounds can be a real challenge, but this beverage aims to detoxify your body of waste and impurities to get you on the right track.
Poor diets and hectic lifestyles can lead to a build-up of harmful waste and toxins. Skinny Fit Tea contains a unique blend of herbs to help encourage regularity and cleanse the body to help jumpstart weight loss, reduce bloating and rev up the metabolism.
Products Similar to SkinnyFit Tea
How Did SkinnyFit Tea Start?
SkinnyFit tea started with the belief that healthy is beautiful. This company focuses on the idea that nurturing yourself leads to beauty. They're passionate about helping you reach your goals and be happy. The company is relatively new but offers weight-loss tea similar to other companies on the market.
Additional complaints mentioned billing as a concern.
You can reach out to the SkinnyFit customer service here:
Skinny Fit

11551 E. 45th Ave, Unit C

Denver, CO 80239

Phone: (888) 862-1758

Email: hello@skinnyfit.com
Other Skinnyfit Tea Products
SkinnyFit Detox: uses natural ingredients like berries and milk thistle to promote digestion and help increase energy levels. With natural sweeteners like stevia leaf, the tea is sweet and tasty while still removing toxins from your body.
SkinnyFit ZZZTox: reduces toxins in the body with all-natural ingredients like chamomile to reduce stress and anxiety and help you ease into sleep.
Scroll below for one of the best products we've seen over the last year.
Claims
Skinny Fit Tea Claims
Skinny Fit Detox Tea makes some impressive claims.
The company claims SkinnyFit will:
Boost metabolism
Suppress appetite/hunger
Reduce bloat
Detoxify the body
Provide antioxidant protection
Increase thermogenesis
Help with weight loss
All that and you don't even need to diet or exercise.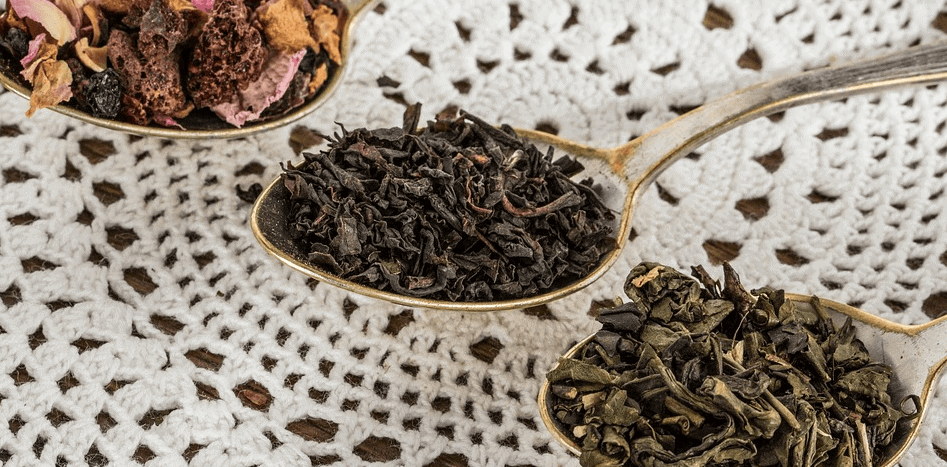 Ingredients
Skinny Fit Tea Ingredients
The SkinnyFit Tea ingredients include:
Sencha green tea
Nettle leaf
Oolong tea
Dandelion leaf
Goji berry
Yerba mate
Lemon grass
Milk thistle
Guarana
Ginseng
Stevia Leaf
Matcha Green Tea
Here is a better look at Skinny Fit Detox Tea ingredients, including:
Oolong Tea
Oolong tea is partially fermented and contains both antioxidants and caffeine. According to the Journal of Nutrition, it may help promote a healthy gut, boost mental alertness and clarity.
Sencha Green Tea
A form of green tea made by processing the whole leafs.
Matcha Green Tea
Similar to Sencha green tea is its benefits, but different in how it's processed. Matcha is available in powdered form.
Dandelion Leaf
Dandelion provides antioxidants and increases urine production. It is considered a diuretic and often taken to treat upset stomach and indigestion.
Guarana
Known as Brazilian cocoa, guarana contains caffeine and may help boost energy, improve focus and enhance concentration/alertness, according to MedlinePlus.
Yerba Mate
A plant native to South American, yerba mate contains both antioxidants and caffeine. Research published in the journal BMC Complementary & Alternative Medicine, yerba mate helps boost alertness, reduce body fat and elevate energy levels.
Ginseng
Ginseng is an ingredient helping boost energy and cognitive function. Some research also shows that it may help boost immunity.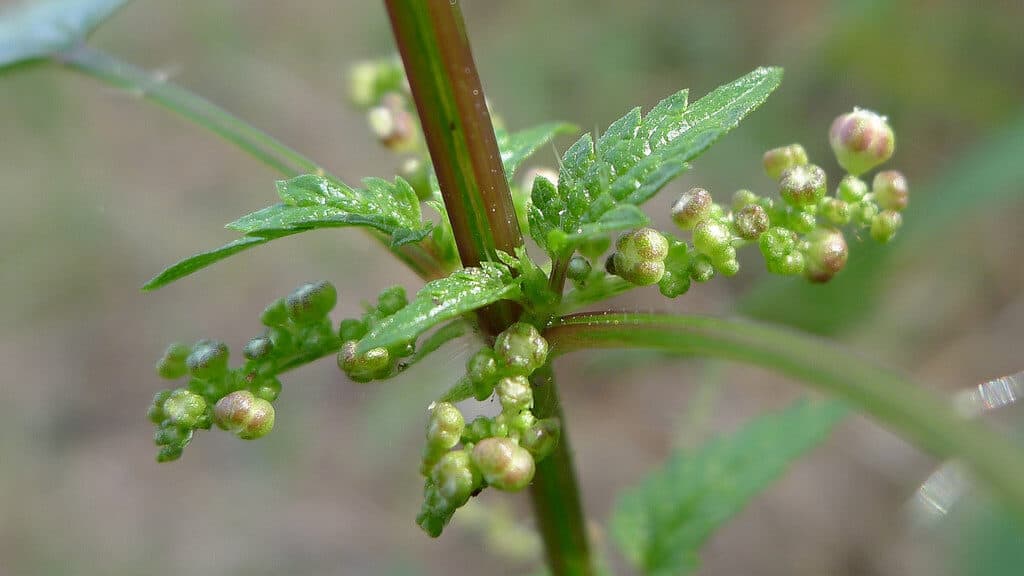 Nettle Leaf
Also called stinging nettle.
Goji berry
Also called the wolfberry, it is native to China and has been used to improve well being and weight loss. A 2008 shows that goji berries increase energy and athletic performance. (Journal of Alternative and Complementary Medicine)
Lemongrass
A tall grass native to tropical and sub-tropical climates used to prevent the growth of bacteria and yeast. Also known to improve sugar and cholesterol in the blood. (Journal of Advanced Pharmaceutical Technology and Research)
Milk thistle
An herb in the ragweed family, native to Mediterranean countries and used for lowering cholesterol. Milk thistle is claimed to help lower blood sugar, although a study showed this conclusion to need further research. (The Review of Diabetic Studies)
Stevia Leaf
A sugar substitute which is about 200 times sweeter than table sugar with no calories or carbohydrates. Aids in weight loss as a sugar replacement. (Nutrition Today)
Does Skinny Fit Tea Work?
There's a chance that SkinnyFit Tea will work; especially if you look at the ingredients. Our research tea found a wealth of research supporting the ingredients. However, there are no studies about SkinnyFit Tea.
Research published in the journal Physiology and Behavior stated, "A green tea-caffeine mixture improves weight maintenance, through thermogenesis, fat oxidation, and sparing fat-free mass. "Taken together, these functional ingredients have the potential to produce significant effects on metabolic targets such as thermogenesis, and fat oxidation."
Benefits & Results
Skinny Fit Tea Benefits and Results
The benefits of Skinny Fit Detox Tea include:
Reduced bloat
Antioxidant support
Regular bowel movements
Weight loss
Results will vary from person to person.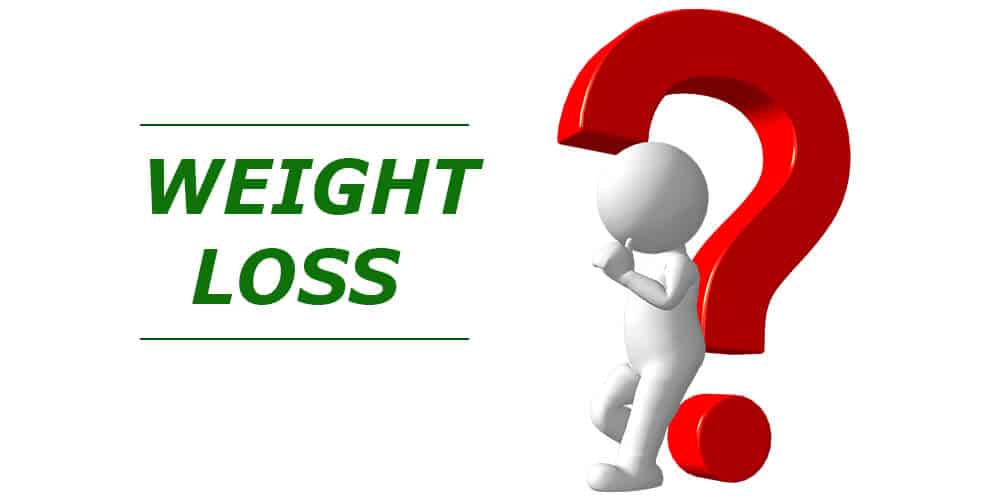 Details on Skinny Fit Tea and Weight Loss
There's a chance that you'll lose weight using SkinnyFit tea; especially when you look at the ingredients.
According to the journal Current Pharmaceutical Design, oolong tea and green tea, both Sencha and Matcha, to weight loss. Guarana and yerba mate contains caffeine and may boost energy levels and metabolism.
Directions
How to Use Skinny Fit Tea
The direction on the website suggests that you use SkinnyFit Tea each morning 30 minutes before breakfast. Steep one teabag in 8 ounces of hot/boiling water for 5-7 minutes, and then drink. You can enjoy your tea cold or hot.
If you prefer, you can drink a second cup in the afternoon or before your workout. Again, there is no special diet plan needed with Skinny Fit Detox Tea. You don't even have to exercise if you don't want to.
However, you will see some added benefits to your weight and overall health if you do include regular exercise, states Mayo Clinic. Sticking to a healthy, reduced-calorie diet plan will also help you see better weight loss results and health benefits.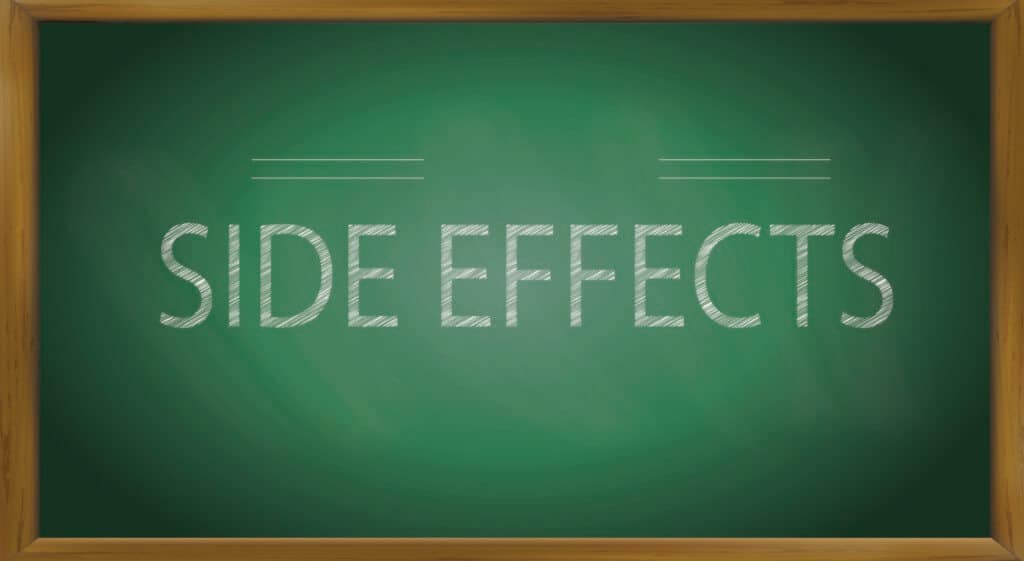 Side Effects
Potential Skinny Fit Tea Side Effects
No one likes to hear the words side effects, but anytime you begin a new health supplement or weight-loss product, there is a potential for unwanted reactions.
Here is a look at some Skinny Fit Detox Tea side effects users stated that they experienced:
Nausea
Jitters
Stomach irritation
Restlessness
Diarrhea
Headache
Trouble sleeping
Increased urination
Fast heartbeat
Skinny Fit Tea Reviews
There are some customer testimonials posted on the official Skinny Fit Tea website. These are photos and before and after pics of women who have tried this tea. Some of them mention the tea gives them more energy and helps them detox, and others say they have seen some weight-loss results.
We also noticed that no discouraging user feedback is posted on the website at all, which means they probably only post your review if it's positive. We looked at other websites such as Amazon and the Better Business Bureau. Let's just say the reviews are not all positive.
On Amazon, Skinny Fit Detox Tea has received 3.6 out of 5 stars. Some users called it a waste of money and others said they were disappointed with this product. On the BBB website, there are some customer complaints about unwarranted credit card charges and poor customer service. The company received an B rating.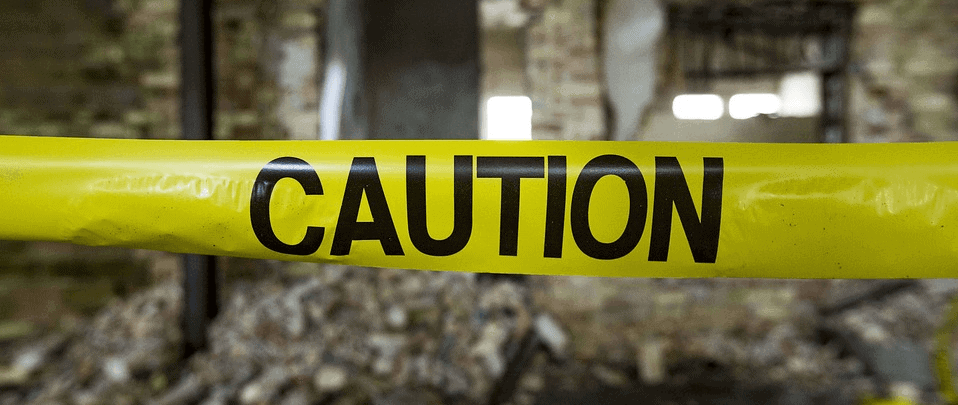 Product Warnings
Skinny Fit Tea Product Warnings
As for product warnings for Skinny Fit Tea, there is one posted on the company website. It says if you experience any side effects while using this product, you should discontinue use immediately and get in touch with your doctor for further assistance.
The website goes on to say that SkinnyFit products and the information on this site are not intended to replace professional healthcare advice or doctor consultations. Aside from that, we found a few customer warnings that this company does not stand behind the Skinny Fit cancel subscription process as they claim to.
Any SkinnyFit Tea Lawsuits?
We did not find any lawsuits or legal action against SkinnyFit.
Where to Buy
Where To Buy SkinnyFit Detox Tea
You can buy SkinnyFit Tea products from the official website. The cost of each product is posted, and you can save some money by subscribing to a product, which means you will be charged monthly and sent a new bag of Skinny Fit Tea each month.
The cost of SkinnyFit Tea is:
One Time Purchase – $69.95 (one-month supply)
Subscription – $59.95 (each month)
One Time Purchase of 2 Bags – $139.90
Subscription of 2 Bags Per Month – $111.92
One Time Purchase of 3 Bags – $209.82
Subscription of 3 Bags Per Month – $167.88
SkinnyFit does offer a 60-day money-back guarantee as well. But you first need to contact hello@skinnyfit.com or call 1-888-862-1758 to get an RMA number. Here is the return address:
Ship to: RETURNS

C/O FULFILLMENT

11551 E. 45th Avenue, Unit C

Denver, CO 80239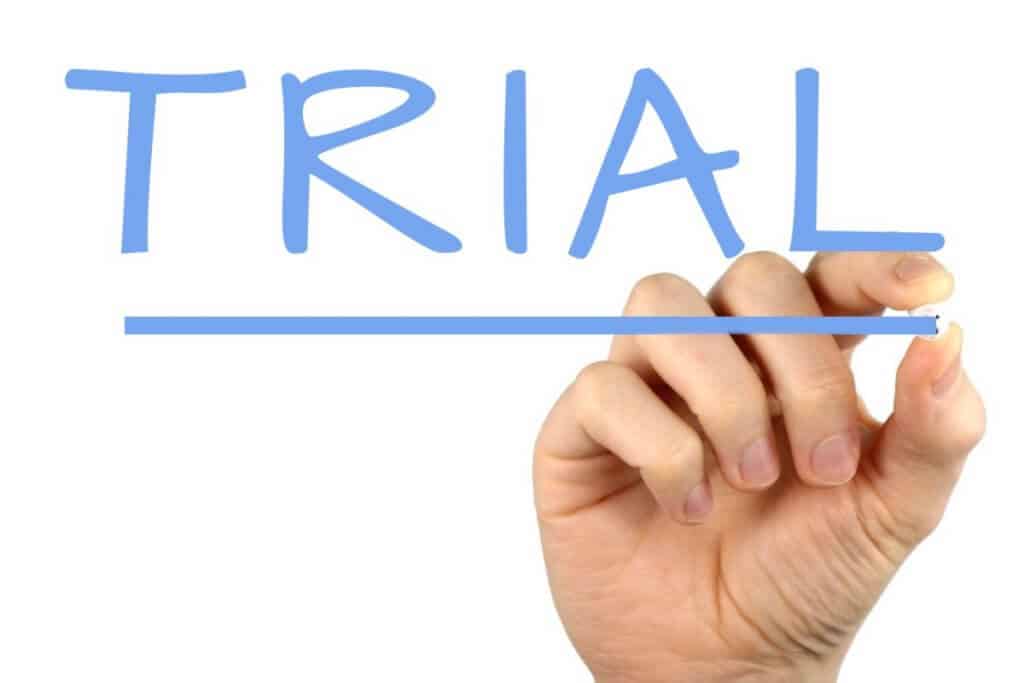 Skinny Fit Free Trial
After taking a close look at the official website, we did not find a Skinny Fit Tea free trial offer. This offer may have been discontinued. It looks like you only have 2 options at this point, and these are to either buy the tea (one-time purchase) or subscribe to a monthly purchase of the tea and get billed every 30 days (new bag is sent to you automatically).
Fit Tea vs Skinny Tea
Fit Tea vs Skinny Tea
Aside from Skinny Fit Tea, there is a similar weight-loss product called Fit Tea. FitTea offers a 14 Day Detox and a 28 Day Detox, both of which are the same product. The 14-day option is $25 and the 28-day option is $45. This is also a tea bag that is steeped in hot water and consumed daily. It helps by:
Boosting energy levels
Promoting weight loss
Controlling appetite
Cleansing the digestive system
Burning off fat
Boosting the immune system
In other words, Fit Tea essentially helps in the same ways that Skinny Fit Detox Tea does. It even contains many of the same ingredients. Here is a closer look at the ingredient label for FitTea:
Sencha Green Tea
Ginger
Matcha Green Tea
Rooibos Leaf
Lemon Juice
Honey
Pomegranate
Oolong Tea
Guarana

What Are Skinny Fit Tea Alternatives?
Here are some alternatives to Skinny Fit Tea:
What Users Are Saying
"It tastes awful and does absolutely nothing to even curb an appetite."
"This product is amazing! I have chronic constipation and this really helps. I also lost 10lbs with no diet or exercise. I felt like toxins were being released from my body and had more energy. I made hot tea first then let it cool. Mixed it with coconut water and added a splash of POM (pomegranate juice) with lots of ice and it is delicious. Also added orange slices and lemon slices. YUM!" 
"The tea tastes good but I noticed no change in my energy, or bloating, nor did it help sleep."
Bottom Line
The Bottom Line on SkinnyFit Tea
Now that you've read about the ingredients, potential side effects and benefits of SkinnyFit Tea, what are our final thoughts? We like the use of natural ingredients and the low price. While there are no studies on the product; there are studies backing the effectiveness of the ingredients.
We're all for moving toward a healthier life and we know that means living at your healthy weight and making lifestyle changes that can sometimes be difficult. That's where a clinically-proven system comes into play.
One of the best the best weight-loss support apps we've seen is Noom. Noom provides users with everything you need, including personalized meal plans and coaching, to help you lose weight and become healthier.
And, for a limited time, Dietspotlight readers can try Noom as part of a free trial. Check out more on Noom today.
Learn More About Noom »