GAT Sport Review

- 10 Things You Need to Know
GAT Sport – another supplement company, looking to make their mark on the fitness market. There are tons of companies like this out there, so GAT needs to hit the ground running – setting the new standard other companies can live by. 
Our research team took a close look into where GAT Sport was created, what types of supplements they sell, the ingredients in those supplements, possible side effects, and more. Here are the facts, narrowed down and condensed to give you the bottom line. 
GAT Sport can be purchased through their Official Site.
Overview
What is GAT Sport?
German American Technologies (GAT) Sport is a premium bodybuilding supplement company that tailors to men and women in the world of fitness and bodybuilding, from the website's looks. It appears the company is for athletes, novice and pro bodybuilders. The company offers an extensive line of supplements for everything from burning fat to enhancing testosterone. The company does have an active Facebook and Instagram, which shows they appreciate staying connected with customers.
Does it work?
Products Similar to GAT Sport
Company Information
Company and Better Business Bureau (BBB)
GAT Sport is located in Connecticut. There is no BBB page even though the company has been around for more than 20 years. The About Us page is rife with product claims as opposed to actual information on the company. 
Scroll below for one of the best products we've seen over the last year.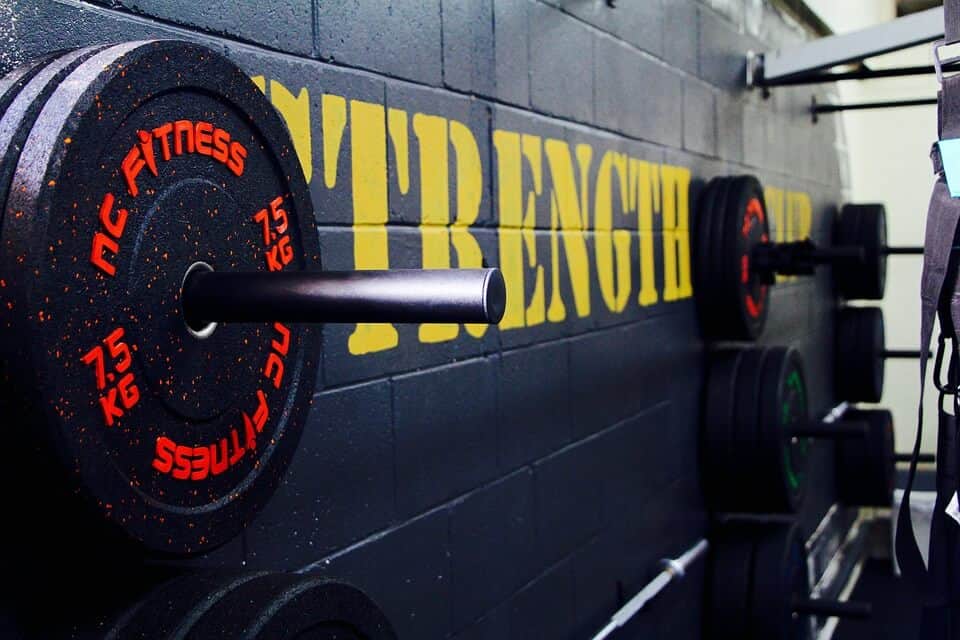 Products and Supplements
GAT Sport Products and Supplements
Some of the GAT supplements available on the official website include:
Nitraflex Burn

Testrol Elite

Testrol Gold ES

Nitraflex-C

Nitraflex Pump

Flexx EAAs

Jetfuel T-300

JetFuel Pyro

JetFuel Diuretic

Muscle Martini

Adenoflex

Amino GT

Carbotein

Jet Mass
Claims
GAT Sport Claims
The claims made by GAT Sport are numerous. Based on the product labels, some of the benefits of taking the supplements are:
Promote muscle growth

Support muscle recovery

Stimulate blood flow for increased muscle mass

Maintain a lean body mass

Stimulate lean muscle growth

Support joint health

Support male performance
Ingredients
Common GAT Sport Ingredients
The ingredients used by GAT Sport vary widely. The list is far too long to cover them all, so let's take a look at the ingredients used in weight-loss and testosterone-boosting supplements. 
Testrol Gold-ES
DIM

L-Arginine

Avena Sativa

Mucuna Pruriens Seed Extract

Shilajit Extract

Fenugreek Extract

Eurycoma Longifolia

Epimedium Extract

Ginkgo Biloba Leaf

Saw Palmetto Berries

Damiana Leaf

Cnidium Monnieri Seed
JetFuel
DMAE

Caffeine Anhydrous

Guarana Seed Extract

MCTs

American Ginseng Root

Bitter Orange Fruit Extract

Yohimbe Bark Extract

Green Tea Leaf Extract

Acetyl-L-Carnitine

Rhodiola Root Extract

Hoodia Gordonii Stem Extract

c-AMP

E&Z Guggulsterones

Magnolia Bark Extract

L-Theanine

5-HTP

Black Pepper Fruit Extract
Details
Details on Ingredients
Tribulus Terrestris: An herbal supplement that's supposed to "produce large gains in strength and lean muscle mass," according to the Journal of Strength and Conditioning Research. However, the study revealed no increase in gains with supplementation for five weeks. The Journal of Human Kinetics published a study that claimed, "The Australian Institute of Sport does not recommend athletes' usage of TT [tribulus terrestris]. So far, the published data concerning TT do not provide strong evidence for either usefulness or safe usage in sport." 
Diindolylmethane (DIM): Though no definite benefits in humans have been produced in clinical research, animal research suggests taking DIM is safe, based on a study in the journal Laryngoscope.
L-Arginine: An amino acid with amazing health benefits, including positive effects on exercise training. "L-arginine augments the effects of exercise training on insulin sensitivity and capillary growth in muscles," according to research published in Current Opinion in Clinical Nutrition and Metabolic Care. 
Mucuna Pruriens Seed Extract: A review of research published in the Journal of Traditional and Complementary Medicine claims, "all parts of the Mucuna plant possess medicinal properties." 
Shilajit Extract: An extract that oozes from the mountains in the Himalayas, shilajit extract may positively affect male vitality and fertility, according to the journal Andrologia.
Fenugreek Extract: According to NCCIH, "We have little conclusive evidence about the effects of fenugreek on health conditions, though we do have a fair amount of information on its possible side effects." 
Eurycoma Longifolia: Clinical research has shown that eurycoma longifolia may "elevate serum testosterone and increased muscle strength in humans," according to the International Journal of Preventive Medicine. 
Guarana Seed Extract: A stimulant used similarly to caffeine. This extract is often added to weight-loss pills and performance supplements. 
American Ginseng Root: Provides antioxidative and anti-inflammatory effects, especially when fermented in the fashion of probiotics, according to research in the Journal of Pharmacy and Pharmacology. 
Bitter Orange Fruit Extract: Based on information from NCCIH, "Applying bitter orange oil to the skin may help with ringworm, jock itch, and athlete's foot infections. There's not enough scientific evidence to support the use of bitter orange for other health purposes." 
Yohimbe Bark Extract: Research published in the journal Urology claims yohimbe benefits outweigh the risks. It may be useful as an initial intervention for erectile dysfunction." 
Side Effects
Potential GAT Sport Supplement Side Effects
Potential side effects from any GAT Sport product will be linked to the ingredients used in the formula. Whether from GAT Sport or another company, any supplement would have the same potential side effects if the same ingredients are used. 
Some possible side effects include:
Increased urination

Increased bowel movements

Excessive energy

Difficulty sleeping

Thirst

Hunger

A feeling of fullness in muscles

Water weight gain

Feelings of anger
Pros and Cons
GAT Sport Pros and Cons
We've got good and not so good on GAT Sport. 
Pros:
The entire product line is available for sale directly from the company. 

All ingredient lists accompany the product listing. 

Some ingredients are clinically tested with a long list of potential benefits. 
Cons:
The website is clearly geared to fitness and bodybuilding. 

Some customers may be overwhelmed – thinking the products are not for them. 

Some prices are a little higher than we'd like to see. 

High caffeine content may not be safe for everyone. 
What Users Are Saying
What Users Are Saying
"Top-notch product! Always professional And always receive product on time. I use Gat supplements in my everyday workout and I would recommend to anyone wanting to take it to the next level."
"I've used GAT for years, then y'all change the formula! The taste is terrible, and the fizz when you use it! It's horendous! Due to this, I'm changing brands going to C4! GAT has lost a customer, and reading other reviews I'm not the only one who shares this sentiment!"
"I love GAT supplements, one of the best brand, I think you should have more deal, or put some sample."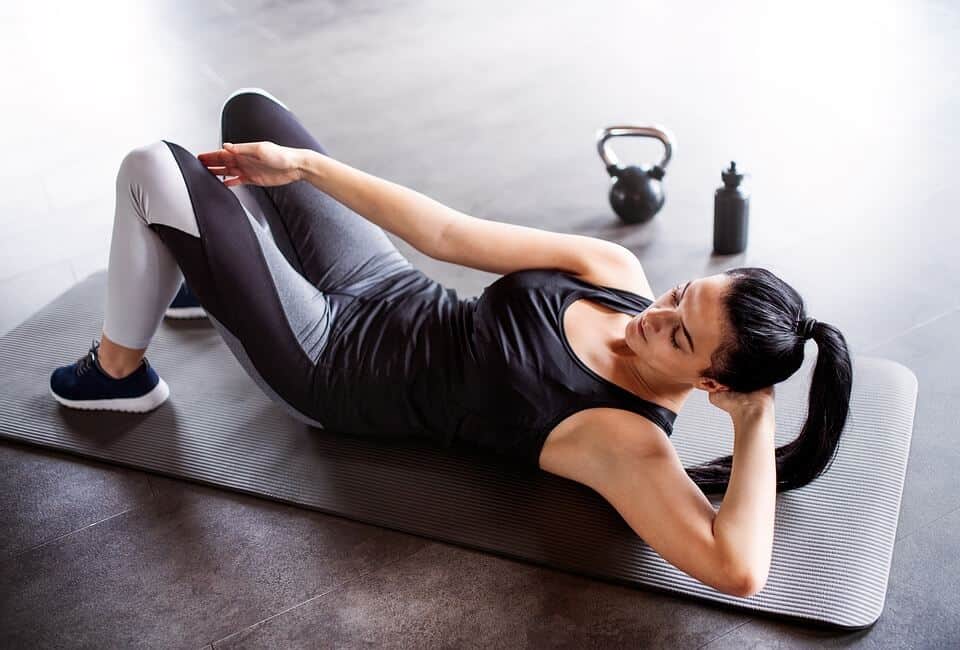 Bottom Line
Bottom Line on GAT Sport
After all, is said and done, does GAT Sport set the new standard for the best fitness supplements out there today? We're not sure the company is innovative, but they provide a few ingredients with some clinical support. We're not 100% behind the company, but there are a few bright lights with this one. 
If you're looking to use supplements or fitness programs to slim down and lose weight, we suggest a partner help you set and achieve your new life goals. 
Among the best in weight-loss apps is one called Noom. The personalized weight-loss plan and human coaching immediately caught our eye. No other app offers support like Noom. 
Plus, for a limited time, Dietspotlight readers can take advantage of a free trial offer of Noom. 
Learn More About Noom »