IdealShape Review

- 13 Things You Need to Know
IdealShape is one of those companies that sells just about everything weight-loss related, including shakes, meal replacement bars, drink powders, and more. Despite its extensive product range, the company makes many promises for each product, including changed appetite and clean energy. Unfortunately, a lack of research is provided on their website to back up their claimed benefits, especially since most of their formulas only contain vitamins and minerals.
To better understand IdealShape, our research team delved into their protein e-book, ambassador program, and testimonials. To determine whether or not their weight loss bundles and diet pills are worth it, we reviewed all the necessary facts to give you the information you need.
IdealShape can be purchased through their Official Site.
Overview
What is IdealShape?
IdealShape is a company that sells a variety of products and weight-loss programs, meal replacement shakes and bars, snacks, and supplements. The goal here is to get you to lose weight – and ultimately keep it off.
IdealShape formulas vary depending on the product, but the program has several trademark ingredient blends to suppress hunger and increase protein intake while reducing the calories you consume.
IdealShape is owned by The Hut Group Limited, which owns over 100 health and fitness-related brands and websites. Although the Better Business Bureau gave the company a D-, the customer reviews leave it at 1.09 stars.
So, what can we find about the potential weight-loss benefits of taking IdealShape products? Let's take a look at the IdealCLA, a supplement that claims to help with "healthy fat metabolism and healthy body composition."
Here is what researchers had to say about CLA:
PLoS One – Much of the research into the effects of CLA on weight loss has been completed on mice.
Journal of Functional Foods – However, there have been some promising results in human trials. One such trial found "a significant reduction in the CLA group in body weight and BMI was found" in participants with metabolic syndrome.
Nutrients – As for weight maintenance, which CLA was once thought to support, research doesn't show any benefit.
The company also offers two programs: affiliate and ambassador. Signing up for the Affiliate Program is a quick form on their website. It is open to anyone passionate about fitness and health, athletes, and social media influencers. The Ambassador Program is a partnership with the brand to sell items for a commission. They are looking for folks who use the products and have a story to tell about their fitness and weight loss journey. Bonus points if you are a dietician or nutritionist who endorse the product!
IdealShape Competitors
Benefits
IdealShape Benefits
IdealShape benefits include:
Convenience
Weight loss
Appetite suppression
Weight control
Sweet deals
Convenience being a benefit is a no-brainer. Grab yourself an IdealShake or IdealShape bar instead of convenience foods, and already you're on the path to success. According to the journal Obesity Facts, "[meal replacements] comply with national and international guidelines for the therapy of obesity in adults."
Scroll below for one of the best products we've seen over the last year.
Ingredients
IdealShape Ingredients
The ingredients in IdealShape products will depend on which one you are consuming or taking.
IdealShake ingredients include:
Slendesta potato extract
Sunflower Oil
Thiamine
Resveratrol
Various Vitamins
Digestive Enzyme Blend
Whey protein
IdealShape protein blend used in bars and shakes is a combination of whey protein concentrate and whey protein isolate, designed to promote satiety. According to journal Sports Medicine, "protein supplementation may enhance muscle mass and performance when the training stimulus is adequate."
Regarding a branded whey protein, the journal Nutrition & Metabolism concluded, "subjects lost a significant amount of weight with a 500 calorie-reduced diet."
Slendesta potato extract
Slendesta is a "hunger-control" ingredient. According to the journal Experimental and Therapeutic Medicine, Slendesta may just show promise for weight loss.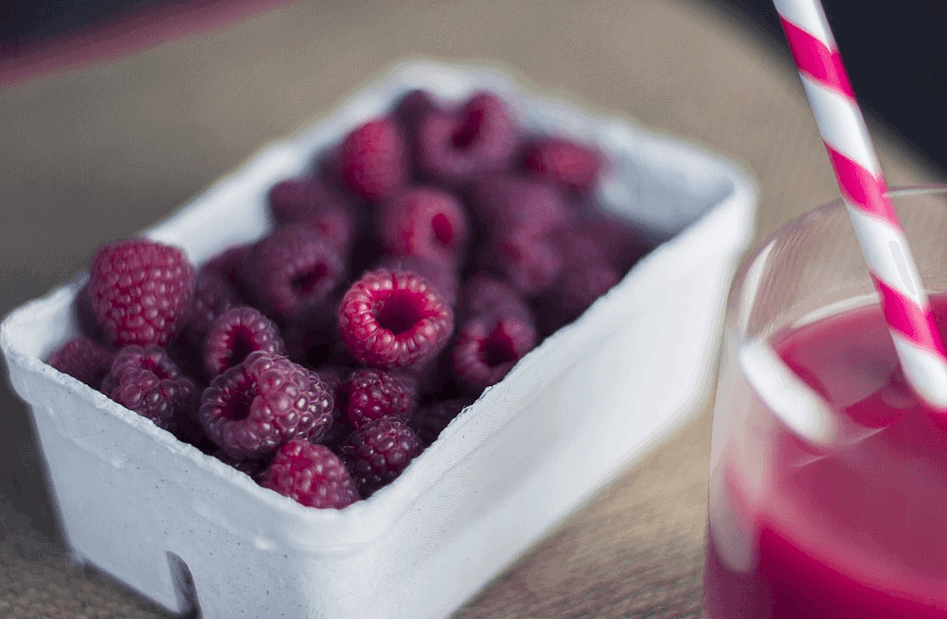 Nutrition Facts
IdealShape Nutrition Facts
The nutritional facts of each shake will depend on which flavor you choose. However, generally, IdealShape shakes nutrition facts include:
100 calories
3.5 grams of fat
11 grams of protein
10 grams of carbohydrates
1 gram of sugar
5 grams of fiber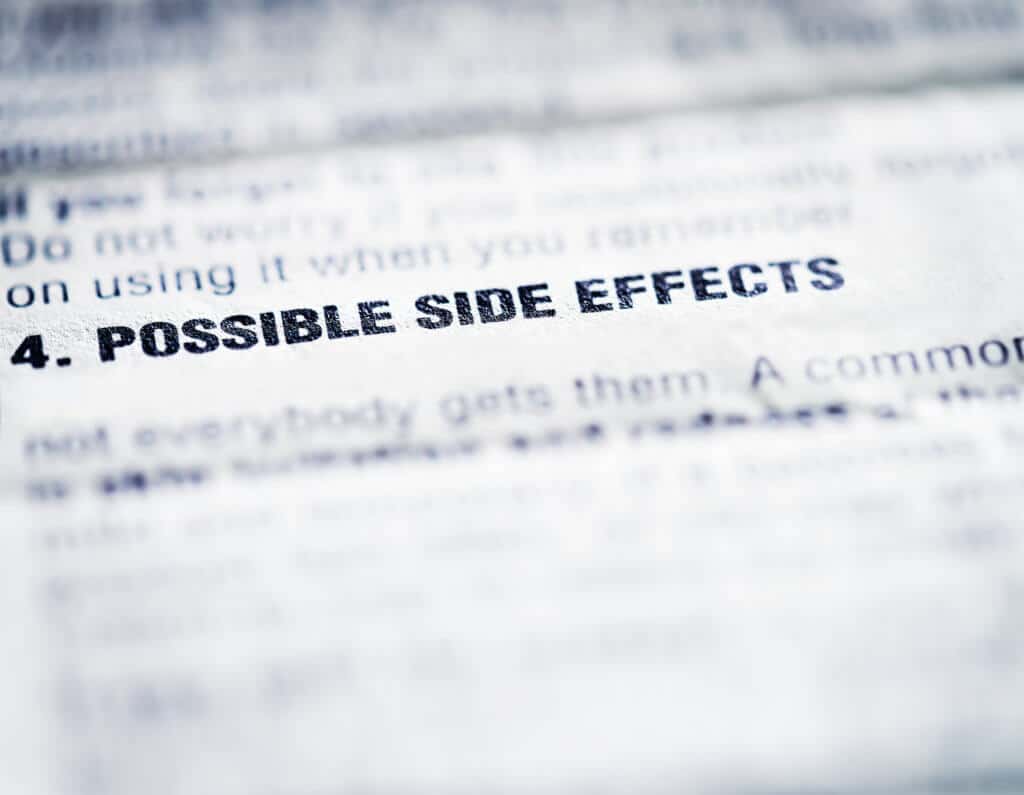 Side Effects
IdealShape Side Effects
While there are no reports of side effects from IdealShape products, there's the chance some may notice side effects from the ingredients in IdealShape products, including:
IdealShape Vs.
IdealShape Vs…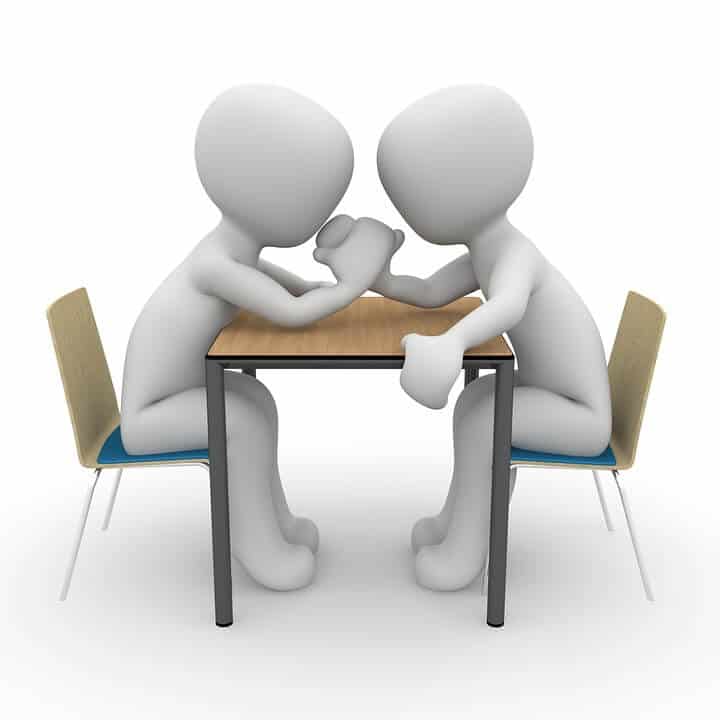 IdealShake vs. 18 Shake
We have a ring, two corners, and a bell – let's get it on. IdealShake is cheaper per serving (around $1.67) and contains ingredients to suppress appetite. 18 Shake is almost double the cost (around $3.54 per serving) and uses only fiber.
While that's a low blow for 18 Shake, they come fighting back with a left hook. 18 Shake has more protein, fewer carbs, and is made from all-natural ingredients.
IdealShake wins the customer reviews round, but with their social media presence, it's not surprising.
IdealShake vs. 310 Shake
Alright, so IdealShake is a little less expensive than 310 Shake ($1.67 per serving vs. $2.50 per serving) and uses a hunger blocking agent. 310 Shake uses plant-based protein and fiber to suppress hunger.
IdealShake has more reviews from customers backing its ability to squash appetite, but 310 Shake is made with natural ingredients. The plant extracts do provide you with a load of nutrition.
Even though it says "made with natural ingredients," this doesn't mean that 310 Shake is free of preservatives and chemicals.
310 Shake is the best if you want lots of protein, are on a plant-based diet, or are vegetarian or vegan. For hunger blocking benefits, it seems that IdealShake is the way to go – plus, it's less expensive.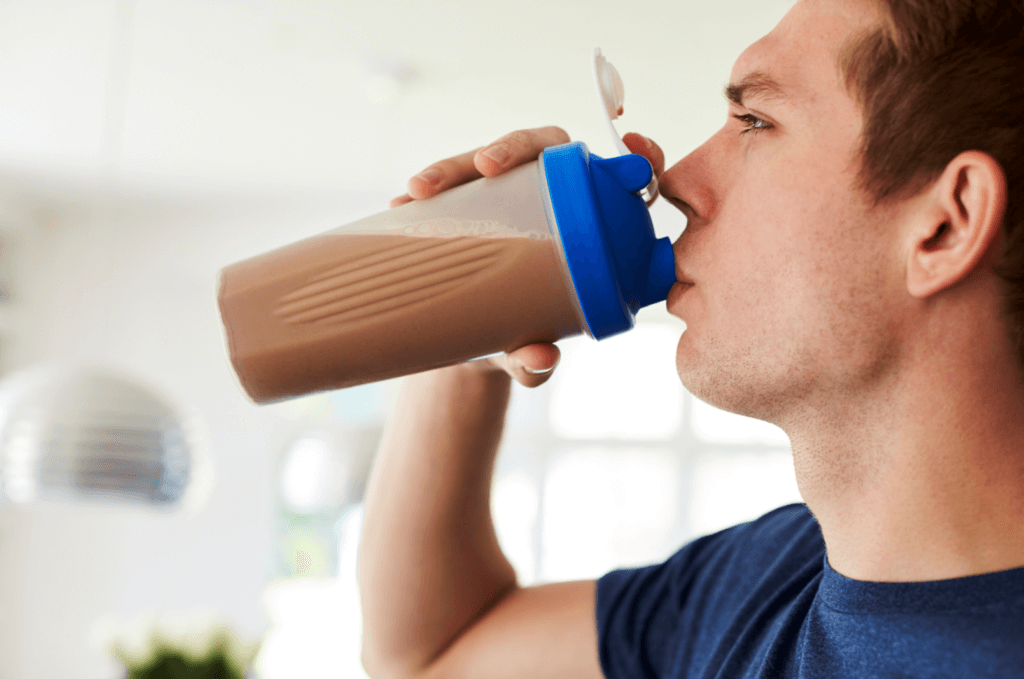 IdealShake vs. Shakeology
IdealShake is less expensive and contains less sugar, fat, and carbs compared to Shakeology. Shakeology contains more protein. Shakeology also uses plant-based protein and more natural ingredients than IdealShakes. Both of these shakes use Slendesta for hunger control –  we'll call that a draw.
The positive reviews online seem to lean in the direction of IdealShake. Still, both of these products are popular on social media – with so many reviews and comments, it's honestly impossible to be 100% accurate.
Go with IdealShakes if you are on a low-sugar and low-carb diet or want something a bit more affordable. Shakeology is the winner if you want the extra protein and natural ingredients – and if you can afford it.
Flavors
IdealShake Flavors
Ideal Shape shakes are currently offered in eight different flavors:
Mocha (110 calories)
Chocolate (120 calories)
Vanilla (110 calories)
Strawberry (110 calories)
Salted Caramel (110 calories)
According to our research, mocha is the least liked flavor our of all of them. Vanilla seems to be popular, as well as salted caramel, which they just recently brought back. The newest flavors are white chocolate peppermint, mint chocolate chip, chocolate coconut, snickerdoodle, pumpkin spice, vegan vanilla chai, and vegan mocha.
Consistency
One of the more significant complaints from customers was on the consistency of the shakes. Many thought that the shakes were not thick enough and felt they were too watered down, or as one user wrote, "A slightly thicker version of water." Not the most comforting thing to read about a meal replacement shake…
Meal Plan
IdealShape Meal Plan
We've all seen a typical diet plan. Like the typical diet plan, the IdealShape diet consists of meal replacement shakes, bars, and energy drinks that are meant to be consumed throughout the day. The meal plan offered by IdealShape is called IdealPlan.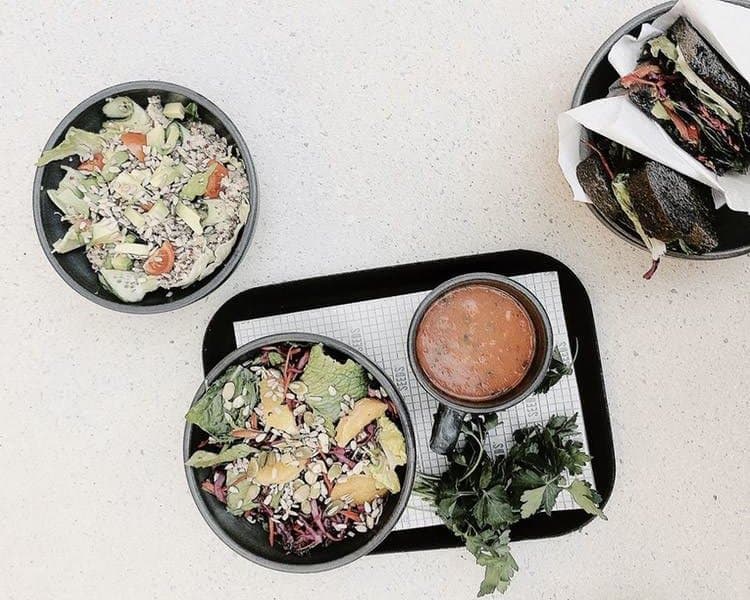 A typical IdealShape meal plan would look like this:
Breakfast: IdealShape meal replacement shake of any flavor
Mid-morning snack: IdealShape bar
Lunch: IdealShape meal replacement shake of any flavor
Afternoon snack: IdealShape bar & possibly IdealBoost
Dinner: Healthy and well-portioned meal
The IdealShape diet is also flexible, encouraging you to add additional ingredients for nutrition and flavor. You can also check out some IdealShape recipes online.
Some of the IdealShape recipes found on Pinterest include salted caramel, pecan pie, and pumpkin spice. You can also create your recipes by adding bananas, strawberries, blueberries, kale, spinach, and more.
Oh yeah, the IdealShape plan also includes the IdealShape challenge – a free program through the IdealShape website. The challenge incorporates the IdealShape diet and workouts, lasts a month, and only requires less than half an hour of exercise per day.
IdealLean
IdealLean
If you're following IdealShape on social media, you've probably heard about IdealLean. Since men and women have different nutritional needs, IdealLean is a diet plan specifically for women.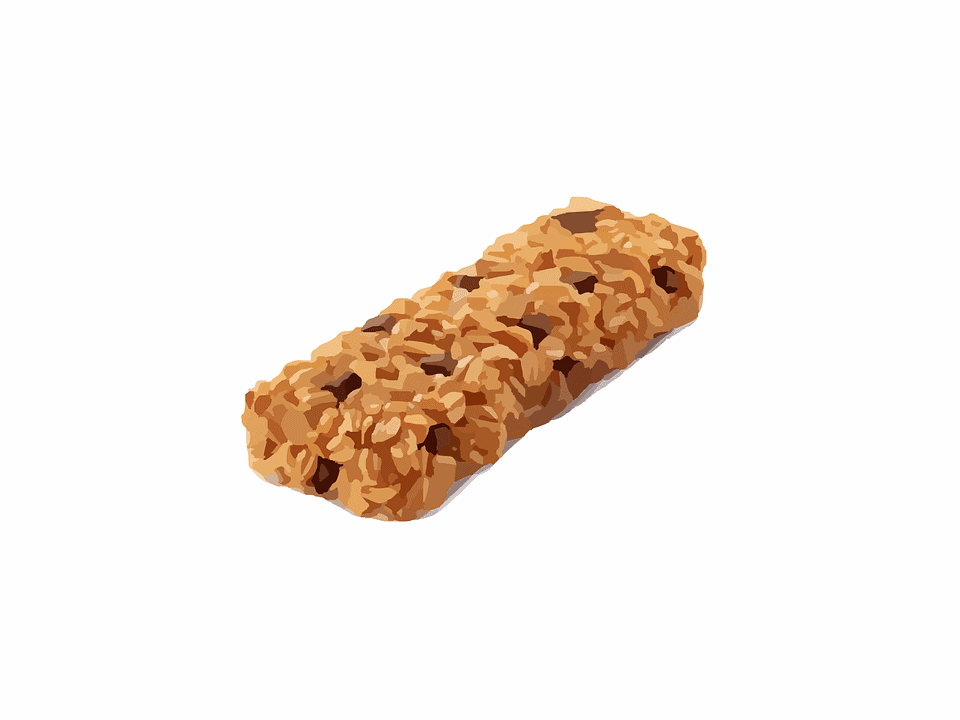 The plan offers:
Oatmeal bars
Shakes
Fat burning supplements
The Ideallean shakes offer almost double the amount of protein than IdealShape while offering an alternative with no sugar, carbs, or fat. Additionally, the customer reviews on Ideallean are pretty impressive – with the majority of negative comments pointing to gross texture and flavor.
Price
IdealShape Price
The meal replacement shakes are priced at $59.99 on the official website. This may seem pricey to some people, but the company offers a free shaker bottle and Idealshape Smoothie Recipes Book with each order.
They offer two meal replacement shake tubs and free eBooks with IdealShape bottle for $138.96.
You can buy four tubs with eBooks and bottles for $228.94.
IdealShape offers a range of supplements from $14.99 to $39.99, but they do have multiple order options available:
$23.75 for Sampler
$84.99 for 30-Day Super Saver Supply
$109.99 for 90-Day Supply (w/ebook)
It's nice to get a bonus, but these prices still seem pretty high.
You may also be able to purchase products from IdealShape ambassadors, or at least get a good discount code.
Products
Other IdealShape Products
Although IdealShake is one of the most popular products sold by IdealShape, the company offers many different products aimed to help you lose weight.
IdealShape Weight Loss Bundles
IdealShape offers three different weight loss bundles. These bundles contain various meal replacement bars, e-Books, and some accessories.
These bundles are supposed to save you over $200 versus buying the products individually, as prices start at around $135.
IdealShape for Life
IdealShape for Life is a 15-day weight loss plan offered by IdealShape. The challenge comes with a meal plan, workout guide, and a challenging book.
Although there is a free subscription to the program, other subscription options are available. These plans offer the IdealShape e-Books, meal replacements, and supplements.
IdealTrim
IdealTrim is an appetite control supplement made by IdealShape. Ingredients of IdealTrim include Slendesta potato protein extract, garcinia cambogia, uva ursi, dandelion root, buchu leaf, and vitamins B6 and B12.
According to the product's claims, the supplement can help you stay full for up to 3 hours. The cost is around $18.
IdealBlock
IdealBlock is a carbohydrate blocker from IdealShape. Ingredients of IdealBlock include berberine HCl, cinnamon bark extract, fenugreek extract, r-alpha lipoic acid, and trans-resveratrol.
According to the official website, IdealBlock helps the body utilize the carbohydrates eaten. The cost is around $24.
IdealShape e-Books
The IdealShape e-Books include the IdealPlan e-Book, IdealShape Smoothie Recipes, and the IdealShape Wellness Planner. Each of these books can be used individually or as a part of another diet plan.
On their own, the e-Books go for around $20.
What Users Are Sayin
What Users Are Saying
"I love all the flavors I've tried. The shakes are filling."
"Shakes taste great, having been drinking them for years. Recently ordered a chocolate/vanilla bundle, only received the vanilla. When I inquired, I was asked for my address, which I thought was odd since it was part of the information with the order. On the next day was told they were out of chocolate, and did I want a refund? When I replied yes, I want a refund, I received another note asking for my address so they could do further research. What? I've typically had good luck, but have read of other customer service issues. Guess my luck ran out with my most recent order. And since they are shifting a new name with a significant price increase, my most recent order will be my last."
"Good easy to mix shakes, but very sweet. – I like the product. It dissolves well and is good hot or cold. I have tried it with several kinds of milk, oat milk, almond milk, and water. I find it too sweet and need to add extra liquid or even brewed coffee to the mix. The bitter of the coffee helps with the overly sweet mix. Wish they made it less sweet."
Bottom Line
The Bottom Line on IdealShape
IdealShape is a trusted name in the wellness space. The company offers a meal plan, where some see results. There's research supporting the effectiveness of some of the IdealShape ingredients. While there are benefits, there are also alternatives fitting your weight management needs.
It is important to live a healthier life, and staying at a healthy weight is a key part of that. However, making the changes to do so can sometimes be difficult, unless there's a clinically-proven program in the mix.
One of the best weight support apps we have seen is Noom. Noom offers everything you need to start making healthier choices and losing weight, like custom meal plans and personal coaching.
Dietspotlight readers can now get a free trial offer of Noom for a limited time.
Learn More About Noom »