Updated: 01/14/2018
- Site operated by Burn HD
My love of diet products is bested only by my passion for reviewing them 🙂 So we took the time to get you the details on IdealShape. We looked at the ingredients, side effects, and research. Hundreds of experiences were read to see just how dieters did with this one. Then, we condensed and refined to give you the info you need.
IdealShape Readers:
Click here
to find out why we're giving away samples of our product, Burn HD.
Overview
What is IdealShape?
Ah, IdealShape – We've been hearing the whispers and stories about you. We see those Facebook posts and we keep wondering what your magic formula is. Now we finally get to tackle you head on.
To start things off, IdealShape is a weight-loss system consisting of meal replacement shakes and bars, snacks and supplements. The goal here is to get you to lose weight – and ultimately keep it off.
The active ingredient is:
Others big players include:
Sunflower Oil
Raspberry ketones
Various Vitamins
Digestive Enzyme Blend
This program offers an array of tools aimed at helping you lose weight through diet and hunger control. IdealShape formulas vary depending on the product, but the program has several trademark ingredient blends to suppress hunger and increase protein intake while reducing the amount of calories you consume.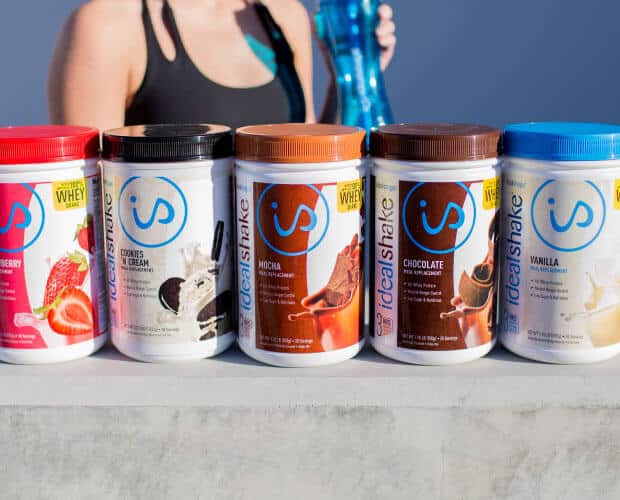 Products Similar to IdealShape
Ingredients
IdealShape Ingredients
Whey protein: IdealShape Protein Blend is used in their bars and shakes is a combination of whey protein concentrate and whey protein isolate, which is designed to keep you full. Whey protein can also support lean muscle growth when you add exercise to your diet plan.[1]
One study by Nutrition & Metabolism wrote that both the treatment and control groups of participants lost a "significant amount of weight with a 500 calorie reduced diet." Going on to add that those taking whey protein lost "significantly more body fat and showed a greater preservation of lean muscle."[2]
Slendesta potato extract: According to the European Food Safety Authority (EFSA) Slendesta potato extract "is a potato extract powered food and food supplement ingredient extracted following a patented extraction procedure from whole, raw potatoes."
They also mention, in a meta-analysis, that there is no real link between Slendesta and the reduction of body weight. In fact, they concluded that a "cause and effect relationship has not been established between the consumption of Slendesta Potato Extract and reduction of body weight."[3]
Green Tea: Green tea is native to China and India, but ha been consumed all around the world for centuries. It has a huge list of benefits including cancer prevention, cholesterol health and weight loss.[4]
The catechins in the green tea are what gives this ingredient its weight loss properties. One study by the International Journal of Obesity pointed out that catechins "significantly decreased body weight and significantly maintained body weight" after a period of weight loss.[5]
Raspberry ketones: Raspberry ketones are found in various fruits and berries. It is hailed as a weight-loss ingredient, but there's very little evidence to support this.[6]
On the other hand, one study did mention that this ingredient "prevents and improves obesity and fatty liver." Going on to say, "These effects appear to stem from the action of RK in altering the lipid metabolism, or more specifically, in increasing norepinephrine-induced lipolysis in white adipocytes."[7]
We couldn't find anything else backing this ingredient for weight loss.
Scroll below for one of the best products we've seen over the last year.
Nutrition Facts
IdealShape Nutrition Facts
Let's take a glance at some of the nutrition facts of IdealShape shakes. They contain (per serving):
100 calories
3.5 grams of fat
11 grams of protein
10 grams of carbohydrates
1 gram of sugar
5 grams of fiber
They also claim to have 20 different vitamins, essential nutrients and minerals per serving, which is 30-90% of your recommended daily intake.
Eleven grams of protein catches our eye, as protein is an essential component of weight loss. According to IdealShape, "it's the most important macronutrient for losing weight and achieving a leaner body." We tend to agree, however, there are too many negative customer comments on ineffectiveness, so we'll have to keep on digging.
Side Effects
IdealShape Side Effects
Well, we think we'll start this off by telling you the good news.We couldn't find much on negative side effects here – from the customers. This, of course, doesn't mean they don't happen. They just aren't being reported.
There were some complaints on their shakes:
Whey Protein, in high doses can cause:[8]
Increased bowel movements
Nausea
Bloating
Headache
Fatigue
Cramps
On the bright side, one of the side effects was "loss of appetite"…so we can call that a wash.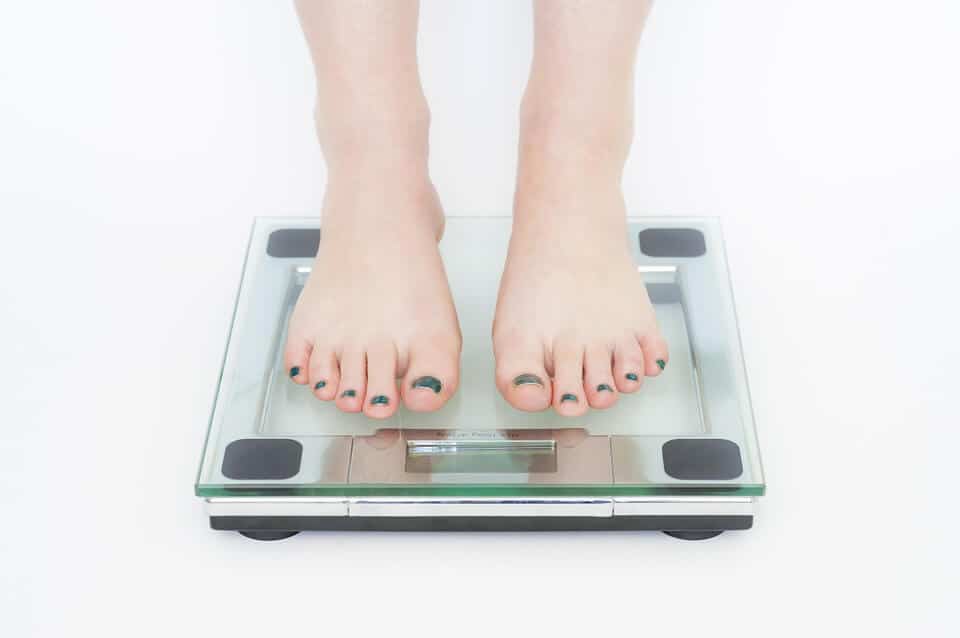 Benefits
IdealShape Benefits
Alright, let's swan dive into the benefits and see if we can't get pumped about this weight-loss system.
Some of the claimed benefits are:
Convenience
Weight loss
Appetite suppression
Weight control
Sweet deals
Convenience being a benefit is a no-brainer. Grab yourself an IdealShake or IdealShape bar instead of junk food or candy and already you'r eon the path to success.
WebMD mentions a study surrounding nutrition shakes, saying they were "just as effective at generating weight loss as standard weight loss diets."[9]
As mentioned earlier, green tea extract is shown to cause weight loss and is backed by some pretty positive research. I also found some evidence backing whey protein for appetite suppression, but couldn't find anything solid on any of these formulas.
On the official website you can click a tab called "Weekly Deals" that offers some pretty cool discount – some up to 50% off.
IdealShape Vs…
IdealShake vs 18 Shake
We have a ring, two corners and a bell – let's get it on. IdealShake is cheaper per serving (around $1.67) and contains ingredients to suppress appetite. 18 Shake is almost double the cost (around $3.54 per serving) and uses only fiber.
While that's a low blow for 18 Shake, they come fighting back with a left hook. 18 Shake has more protein, fewer carbs and is made from all natural ingredients.
IdealShake wins the customer reviews round, but with their social media presence, it's not surprising.
IdealShake vs 310 Shake
Alright, so IdealShake is a little less expensive than 310 Shake ($1.67 per serving vs. $2.50 per serving) and uses a hunger blocking agent. 310 Shake uses plant-based protein and fiber to suppress hunger.
IdealShake has more reviews from customers backing its ability to squash appetite, but 310 Shake is made with natural ingredients and the plant extracts do provide you with a load of nutrition.
Even though it says "made with natural ingredients" this doesn't mean that 310 Shake is free of preservatives and chemicals.
310 Shake is the best if you want lots of protein, are on a plant-based diet, or are vegetarian or vegan. For hunger blocking benefits, it seems that IdealShake is the way to go – plus it's less expensive.
IdealShake vs Shakeology
IdealShake: Much less expensive and they contain less sugar, fat and carbs that Shakeology.
Shakeology: Contains more protein. Shakeology also uses plant-based protein and more natural ingredients than IdealShakes.
Both of these shakes use Slendesta for hunger control –  we'll call that a draw.
The positive reviews online seem to lean in the direction of IdealShake, but both of these products are popular on social media – with so many reviews and comments, it's honestly impossible to be 100% accurate.
Go with IdealShakes if you are on a low-sugar and low-carb diet, or want something a bit more affordable.
Shakeology is the winner if you want the extra protein and natural ingredients – and if you can afford it.
Flavors
IdealShake Flavors
Ideal Shape shakes are currently offered in eight different flavors:
Mocha (100 calories)
Chocolate (100 calories)
Vanilla (100 calories)
Strawberry (100 calories)
Cookies 'N Cream (110 calories)
Chocolate Cream Pie (100 calories)
Salted Caramel (100 calories)
Orange Cream  (100 calories)
Chocolate Peanut Butter (110 calories)
According to our research, mocha is the least liked flavor our of all of them. Vanilla seems to be a popular, as well as salted caramel, which they just recently brought back. The newest flavors are orange cream and chocolate peanut butter.
Consistency
One of the bigger complaints from customers were on the consistency of the shakes. Many thought that the shakes were not thick enough and felt they were too watered down, or as one user wrote, "A slightly thicker version of water." Not the most comforting thing to read about a meal replacement shake…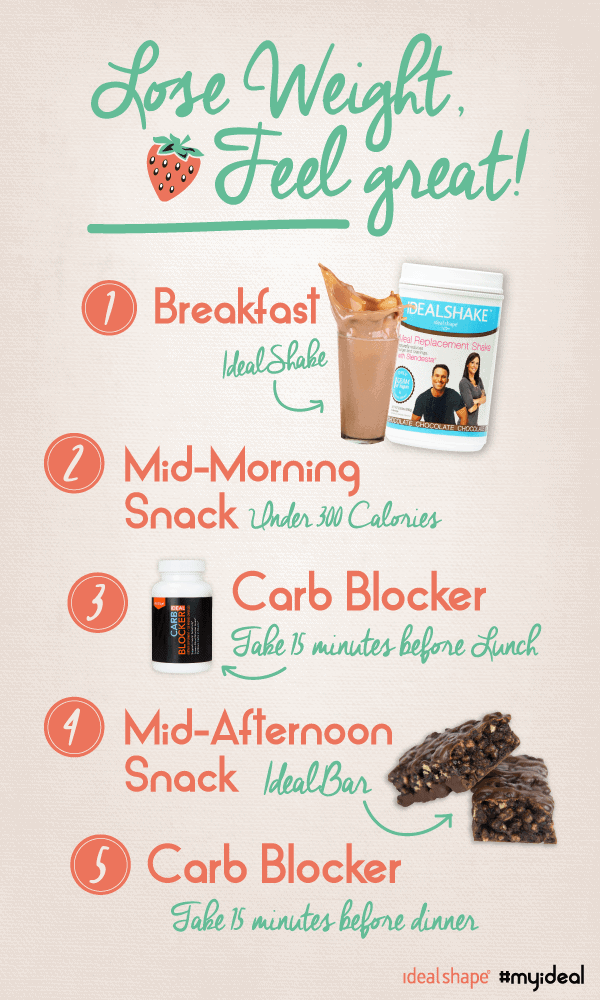 Meal Plan
IdealShape Meal Plan
We've all seen a typical diet plan. And much like the typical diet plan, the IdealShape diet consists of meal replacement shakes, bars, and energy drinks that are meant to be consumed throughout the day.
A typical IdealShape meal plan would look like this:
Breakfast: IdealShape meal replacement shake of any flavor
Mid-morning snack: IdealShape bar
Lunch: IdealShape meal replacement shake of any flavor
Afternoon snack: IdealShape bar & possibly IdealBoost
Dinner: Healthy and well-portioned meal
The IdealShape diet is also flexible, encouraging you to add additional ingredients for nutrition and flavor. You can also check out some IdealShape recipes online.
Some of the IdealShape recipes found on Pinterest include salted caramel, pecan pie, and pumpkin spice. You can also create your own recipes by adding bananas, strawberries, blueberries, kale, spinach, and more.
Oh yeah, the IdealShape plan also includes the IdealShape challenge – a free program through the IdealShape website. The challenge incorporates the IdealShape diet and workouts, lasts a month, and only requires less than half an hour of exercise per day.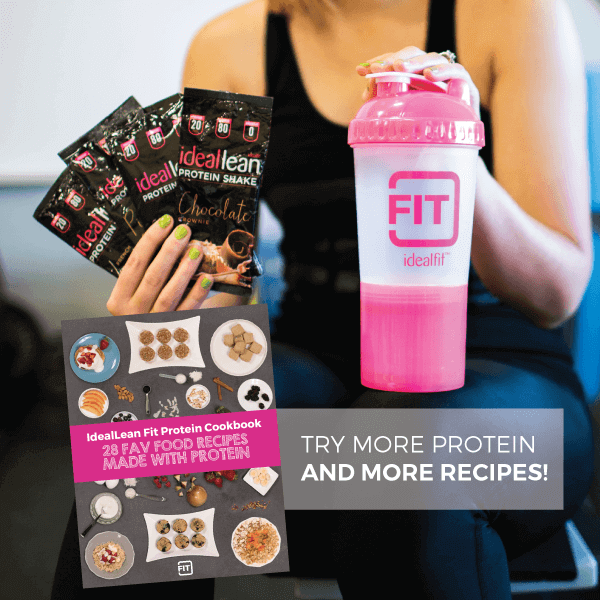 IdealLean
If you're following IdealShape on social media you've probably heard about IdealLean. Since men and women have different nutritional needs, IdealLean is a diet plan specifically for women.
The plan offers:
Oatmeal bars
Shakes
Fat burning supplements
The Ideallean shakes offer almost double the amount of protein than IdealShape, while offering an alternative with no sugar, carbs or fat. Additionally, the customer reviews on Ideallean are pretty impressive – with the majority of negative comments pointing to gross texture and flavor.
Price
IdealShape Price
The meal replacement shakes are priced at $59.99 on the official website. This may seem pricey to some people, but the company offers a free shaker bottle and Idealshape Smoothie Recipes Book with each order. .
They offer 2 meal replacement shake tubs and free eBooks with IdealShape bottle for $138.96.
You can buy 4 tubs with eBooks and bottle for $228.94.
IdealShape offers a range of supplements from $14.99 to $39.99, but they do have multiple order options available:
$49.99 for 30-Day Supply
$89.99 for 60-Day Supply (includes IdealPlan ebook)
$129.99 for 90-Day Supply (w/ebook)
$159.99 for 120-Day Supply (w/ebook)
It's nice to get a bonus, but these prices still seem pretty high.
Lawsuit
Lawsuit
One thing that may not be ideal about this company is the lawsuit they were involved in back in 2013. The Environmental Research Center (ERC) filed a suit stating that IdeaShape's "meal replacement" shakes and "hunger blocker" bars contained lead, "a chemical known to California as a reproductive toxicant and cause of cancer." They say that IdealShape did not provide warnings on any of the labels that their products contained this chemical. [10]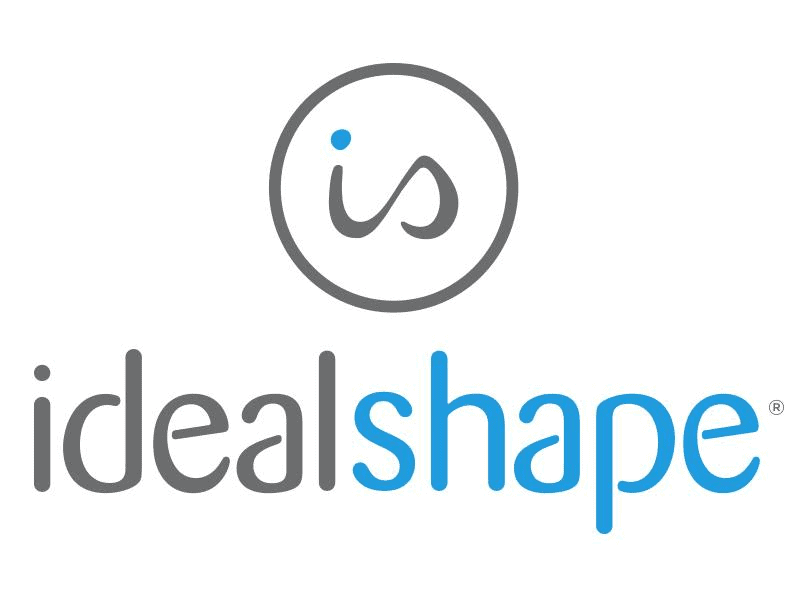 Bottom Line
The Bottom Line on IdealShape
Well there you have it. We finally got to break down this diet plan and get to the bottom of a lot of nagging questions that have been tumbling around in our heads for some time. Does this diet plan work?
They offer a variety of supplements and seem to provide everything you need to experience some success. We also liked the convenience of the program and the all-natural ingredients.
The only problem is, we have too many concerns that we just can't seem to shake:
Not available in stores – it's convenient, just not convenient to buy
There are too many artificial ingredients
No long-term weight loss – meal replacement shakes are meant to be temporary
Potential side effects
There are too many negative comments on poor flavor
We guess we were hoping to be more impressed with this diet program. If you want to lose weight, the best thing to do is to choose a supplement designed to help you burn fat and keep it off.
Among the best products out there is Burn HD. This supplement uses a 4-ingredient proprietary blend, shown in published research to boost metabolism, increase energy and burn fat.
We're so confident that you'll love our supplement, there's a 2-Week Sample going on so you can check it out for yourself. You'll thank me later.
Learn More About Burn HD »