Kencko Review

- 11 Things You Need to Know
Kencko – the powdered supplement mix that claims to help you get the nourishment of organic smoothies without the fuss. Is this supplement comparable to healthy shakes? What kind of ingredients can you expect in the formula?
To find out the answers to these questions, our researchers delved into Kencko ingredients, claims, potential side effects, and more. Make sure to read to the bottom line to see our final verdict on this product!
Kencko can be purchased through their Official Site.
Overview
What is Kencko?
In Japanese, the word "kencko" means healthy. The makers of Kencko smoothies designed a powdered fruit and vegetable drink mix that lets you make a smoothie on-the-go so, you can increase the number of servings of fruits and vegetables you consume daily in a quick and easy fashion.
Can these products help improve health? A quick look into the ingredient research can give some insight:
Kencko Competitors
Who Makes Kencko?
The Kencko company maintains offices in the United States, Europe, and Singapore. Its main locations are in New York City and Lisbon. It hires a remote work staff of registered dieticians, customer retention managers, research and innovation staff, backend and full-stack engineers, and marketing staff.
Kencko is a Certified B Corporation dedicated to helping create a sustainable economy. To maintain this certification, the company maintains specific standards of social performance, environmental performance, accountability, and transparency.
To contact the customer service department of Kencko, you can email ask@kencko.com.
Scroll below for one of the best products we've seen over the last year.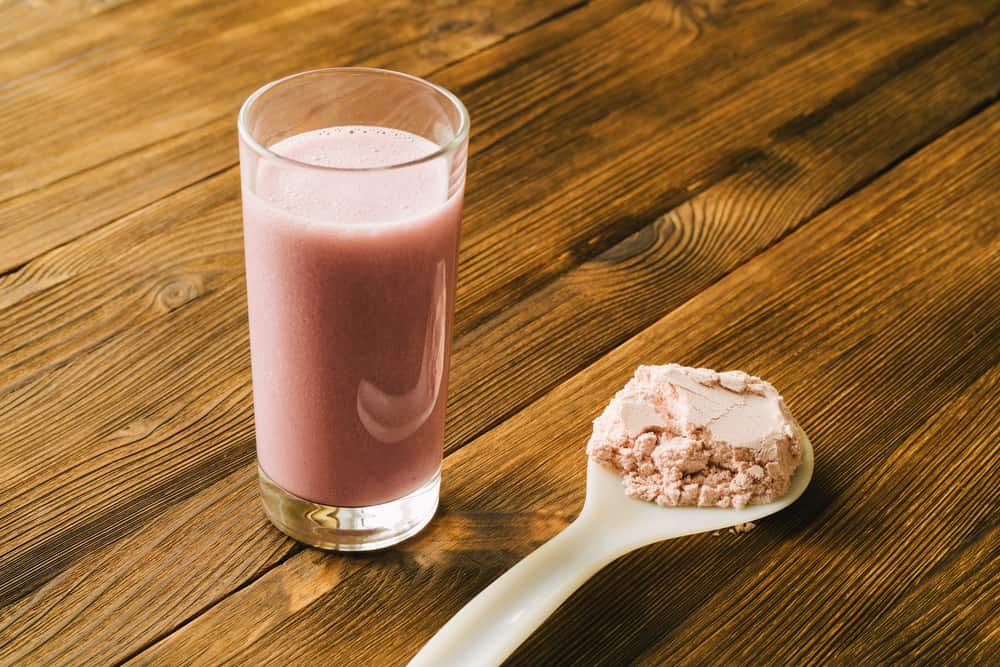 Claims
Kencko Claims
The Kencko company claims that it chooses only fresh, ripe organically grown fruits and vegetables "from the farm," then flash freezes them to ensure they lose no minerals, vitamins, fiber, carbohydrates, or protein.
The produce then goes through a slow-drying process in which a gentle heat process removes the water without affecting aroma, color, or taste. It does affect the amount of sugar present in the produce, creating an increase as the produce becomes a powder. Once powdered, the produce gets blended in small batches to form the smoothie mixes.
The company claims that their process creates "food as medicine." This refers to the names of each of the smoothies since the company's dietitians developed each to tackle a common problem, such as training recovery, concentration, energy, etc. It essentially, in theory, works like an energy drink would.
Ingredients
Kencko Ingredients
The ingredients of Kencko smoothies vary depending on the flavor, but each flavor has in common that it uses only organic ingredients to provide optimum nutrition. Fruit and vegetables picked when ripe get flash-frozen, then ground to powdered form. The flavors of smoothie feature two names, one a color family, the other their intended use.
Which five ingredients prove most helpful to weight loss?
Grapefruit tops the list at only 39 calories. It serves as an important source of vitamins A and C plus it slowly releases sugars into your bloodstream. It also maintains effectiveness whether mixed into a salad, eaten alone, or mixed into a smoothie.
The high fiber content of apples has contributed to a loss of two pounds per week in studies of women who only used three apples a day as snacks.
Berries make a filling snack chock full of vitamins C and K as well as manganese. Blueberries and strawberries top the list of effective berries.
Stone fruits, those fruits with a pit at the center, such as apricots, cherries, nectarines, peaches, and plums, provide high levels of vitamins A and C. The South American passion fruit has only 17 calories, but packs itself with fiber, vitamins A and C, potassium, and iron.
Ambers REPAIR: The ingredients for this flavor include apple, banana, baobab powder, chia seeds, dates, passion fruit, turmeric, and yellow beetroot.
Aquamarine ENDURANCE: The ingredients of the aquamarine flavor include blue spirulina, dates, fennel seed, lime, parsnip, peach, pineapple, and zucchini.
Coral PERFORMANCE: The ingredients of the coral flavor include apple, beetroot, carrot, ginger, mango, and orange.
Crimson BRAIN BOOST: The ingredients of the crimson flavor include acai, banana, chia seeds, cinnamon, mango, and strawberry.
Gold RECOVERY: The ingredients of the gold flavor include cacao, banana, strawberry, pea protein, hemp protein, dates, flax seeds, and vanilla.
Green ENERGY SURGE: The ingredients of this flavor include apple, banana, ginger, kale, kiwi, pineapple, and spinach.
Jade MENTAL FOCUS: The ingredients of the jade flavor include apple, banana, chia seeds, dates, kombucha, lime, matcha, spirulina, and zucchini.
Mocha MENTAL FOCUS: The ingredients of the mocha flavor include baobab powder, cacao beans, Chaga mushroom, cinnamon, coffee, dates, maqui berry, strawberry, and shiitake mushroom.
Peach SKIN HEALTH: The ingredients of the peach flavor include baobab powder, carrot, coconut water, flax seeds, peach, rhubarb, strawberry, and sweet potato.
Pumpkin RECOVERY: The ingredients of the pumpkin flavor include pumpkin, mango, dates, pea protein, cinnamon, ginger, nutmeg, clove, and vanilla.
Purple ANTI-INFLAMMATORY: The ingredients of the purple flavor include five members of the berry family known for weight loss – blackberry, blueberry, raspberry, cranberry, and strawberry, plus banana and dates.
Red SKIN HEALTH: The ingredients of the red flavor include strawberry, raspberry, apple, banana, chia seeds, dates, and ginger.
Ruby BALANCE: The ingredients of the ruby flavor include goji berry, raspberry, apple, dates, orange, maca, pumpkin, red pepper, sweet potato.
Scarlet INVIGORATION: The ingredients of this flavor include apple, banana, spinach, dates, chia seeds, cayenne pepper, kombucha, and tomato.
Yellow IMMUNE SUPPORT: The ingredients of the yellow flavor include banana, carrot, cinnamon, mango, and pineapple.
Does Kencko Work?
Since each of the powder packets contains two servings of organic fruits and vegetables per day, yes it does make it simple to get more vegetables and fruits quickly.
You can drink two of these smoothies per day and consume four of the five needed servings of fruits and vegetables in a healthy diet. This option provides certified organic, gluten-free, real nourishment with no added sugars.
Weight Loss
Kencko and Weight Loss
These instant smoothies were not developed for weight loss. It is to help you consume a healthier diet each day, but not for losing weight. However, research in the Nutrition Journal and Current Nutrition and Food Science noted that meal replacements, in general, can aid in weight loss.
There is some research concerning smoothies and their effects on general health too. For example, Foods found that certain smoothies have high amounts of carotenes, which can be beneficial to health.
Additionally, research noted in the Journal of the Science of Food and Agriculture found that green smoothies could aid in vitamin b12 consumption. On the other hand, Food Chemistry found that adding certain foods to your smoothies could increase its nutritional density.
However, the kind of processing Kencko uses for its smoothie powders may not be completely reliable, per another study published in the Journal of the Science of Food and Agriculture. Additionally, the powder may produce lots of food waste, according to Environmental Research.
Side Effects
Kencko Side Effect
There are no reported side effects. One review read did not like the taste and had a violent reaction to it, but otherwise, its reviews and articles written on the topic report no side effects. It is just vegetables and fruits with no additives, so there is not an ingredient that should cause problems.
It does contain caffeine in some of the mixes. Coffee is an ingredient in one and kombucha is an ingredient in another two.
How to Use Kencko?
The smoothies come with a bottle for mixing. You pour in the packet contents then add water to the water line on the bottle. Seal the bottle and shake it to mix the powder and make your smoothie.
Cost and Where to Buy
You can only purchase the mixes directly from Kencko. It sometimes lists sales and discounts of up to 20 percent. The smoothies come as a subscription box with seven to 60 packets per box. The cost per serving ranges from $2 to $5 per drink.
Pros and Cons
Pros and Cons
Pros
Two servings of fruits and vegetables per shake
Smoothies are rich in vitamins and minerals
Cons
Some complain of bad taste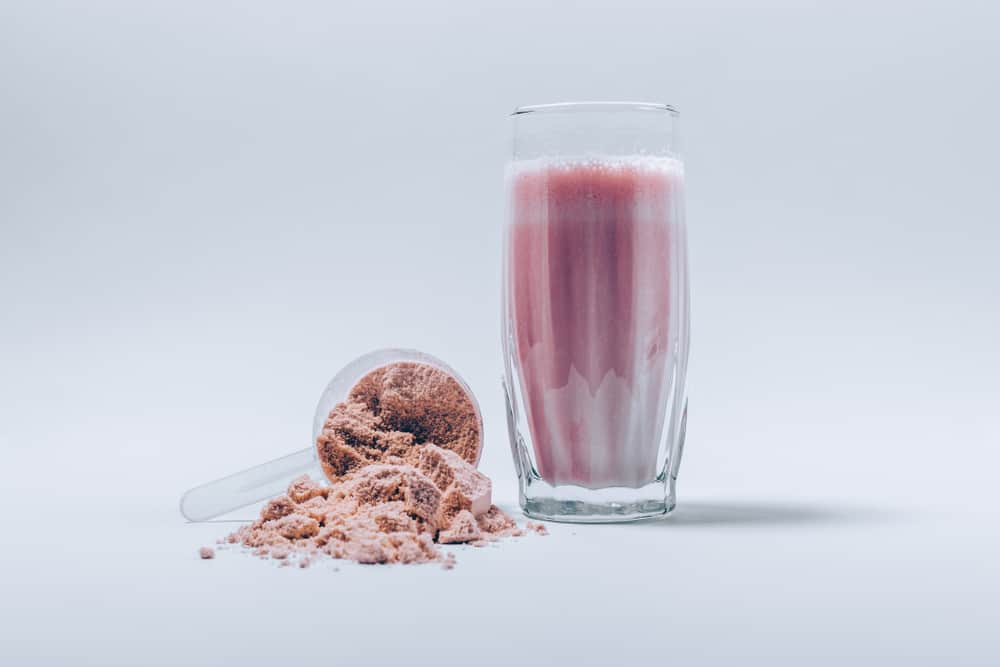 Bottom Line
Bottom Line on Kencko Results
They claim to use the world's best produce and while it is good to use organic, that claim may be a bit over the top. It is a non-GMO product and you could use it as a part of a healthy diet.
The product was not developed as a weight loss product, but you might lose a couple of pounds by replacing an unhealthy snack with these smoothies, especially when paired with a comprehensive weight-loss program like Noom.
We like that Noom makes it easy to lose weight by offering 1:1 health coaching, educational tools, food logging, exercise tracking, and more. You can take advantage of a free trial offer available from the program for a limited time.
Learn More About Noom »