Inno Shred Review

- 12 Things You Need to Know
There are many supplements on the market that claim to help you lose weight just by taking a pill. One of these is Inno Shred. We know what the makers claim, but do these supplements really work? If so, how does Inno Shred compare?
Is Inno Shred the key to helping you lose weight? Read on to learn about the supplement and what our team thinks of its claims.
Inno Shred can be purchased through their Official Site.
Overview
What is Inno Shred?
Inno Shred is a fat-burning supplement that is intended to help you burn fat on an ongoing basis.
Research shows that weight loss supplements may be effective depending on the ingredients that they contain. However, it is important that such supplements don't replace a healthy diet or exercise routine. The success and safety rates of different dietary supplements are mixed, so it is important to take a look at some of the research regarding the ingredients in this supplement:
Inno Shred Competitors
Who Makes Inno Shred?
Inno Shred is made by Inno Supps, a producer of sports supplements to decrease body fat and increase athletic performance.
The company was founded by Kevin Gundersen. Gundersen has founded several companies providing products and services in the sports and nutrition supplement industry.
Inno Shred Customer Service
Reviews on Inno Shred's customer service are mixed. Some customers say that they had good experiences, while others say that representatives were not helpful. Customer service can be reached via email at customerservice@innosupps.com.
Other Products From the Makers of Inno Shred
Inno Shred is a subset of Inno Supps. The company produces weight loss and athletic supplements designed to improve nutrition and sports performance. The company emphasizes using natural ingredients that are allergy and vegan-friendly.
Scroll below for one of the best products we've seen over the last year.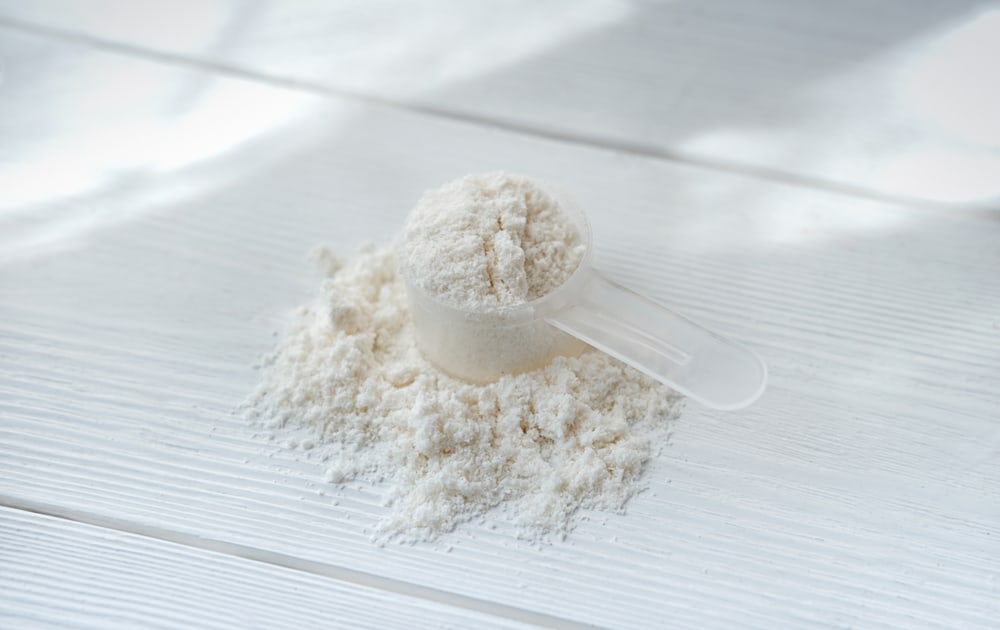 Claims
Inno Shred Claims
The company InnoSupps claims to provide science-backed supplements that will help consumers burn fat and build muscle.
InnoSupps claims that Inno Shred can help "supercharge your metabolism" to kickstart weight loss. The company says that taking two capsules each day will help your body burn fat around the clock, helping utilize your time more effectively and optimize your weight loss.
Ingredients
Inno Shred Ingredients
Here's what Inno Shred includes:
Cayenne pepper fruit extract
Grains of paradise extract
Caffeine
Alpha yohimbine
Green tea extract
Cayenne pepper contains capsaicin, which is often used in weight loss supplements. Capsaicin and grains of paradise are well-known for their use in suppressing appetite and burning fat. Meanwhile, the results on caffeine and yohimbe are mixed and may not be backed by science.
Does Inno Shred Work?
Inno Shred's ingredients work to burn fat in a variety of ways. But what is the science behind them?
Cayenne Pepper Fruit Extract
Cayenne is well-known for its fat-burning capabilities. That is because it contains capsaicin, an ingredient in many weight loss supplements. Capsaicin helps suppress hunger and burn fat, according to Bioscience Reports, Progress in Drug Research, and Obesity (Silver Spring).
Grains of Paradise Extract
Grains of Paradise is a spice in the ginger family. It is often used in cultural dishes, but it may also has unique fat-burning capabilities, according to the Journal of Nutritional Science and Vitaminology. It increases energy and consumption of brown adipose tissue, decreasing the amount of visceral fat.
Caffeine
Caffeine isn't a perfect weight loss ingredient on its own, but it can help support other weight loss ingredients. According to Food Science and Biotechnology, caffeine increases the body's ability to burn calories and helps suppress appetite, indicating it may be an effective fat burner.
Alpha Yohimbine
Alpha Yohimbine or Yohimbe comes from the bark of a tree that grows in West Africa. It is most commonly used to treat erectile dysfunction. But researchers are discovering that it may also help stimulate weight loss. The science is still ongoing and results are mixed, according to Israel Journal of Medical Sciences.
Green Tea Extract
Green tea has been enjoyed as a beverage for thousands of years, but research in Mediators of Inflammation shows that it may help stimulate lipolysis as well. The most significant way it does this is by providing important antioxidants that boost your metabolism.
Weight Loss
Inno Shred and Weight Loss
Based on the ingredients in these supplements, Inno Shred may or may not help you lose weight. You may have the best success if you take the supplement in addition to eating a healthy diet and practicing a good fitness routine.
Inno Shred is unlikely to help you burn fat without these measures.
Side Effects
Inno Shred Side Effects
Although the side effects of Inno Shred itself are mixed and mostly anecdotal, there are some side effects that are known to be associated with weight loss supplements in general.
One particular concern is a lack of FDA approval. This varies from supplement to supplement and means that companies do not necessarily have to show that their products are safe before bringing them to market.
Weight loss supplements are associated with anxiety and jitters as well as insomnia. Some people may also find that they experience gastrointestinal distress, irritability, and high blood pressure.
If you have any health problems or take prescription medication, it is important to talk to your doctor before starting a supplement like Inno Shred.
How to Use Inno Shred?
Inno Shred comes in veggie capsules and should be taken daily like a vitamin. Many people report taking the pills first thing in the morning to kickstart their weight loss for the day, though you can take the supplements at any time by choosing either AM stack or PM stack version.
The capsules are made with vegetable protein and are vegan-friendly.
Cost and Where to Buy
Inno Shred can be found on Inno Supps' website or on Amazon. A jar of 60 capsules costs $49.99.
Pros and Cons
Pros and Cons
As with any product, there are pros and cons to using a supplement like Inno Shred. It is up to you to decide if this is a product that seems like it will be beneficial for you.
Pros
There is scientific evidence behind the ingredients showing that they may help burn fat and suppress appetite
Vegan-friendly
Stimulant free version available
Cons
May cause side effects
May not help everyone burn fat, especially without a healthy diet and fitness routine
Fairly expensive for a 60-day supply
What Users Are Saying
What Users Are Saying
"First of all there is no MAGIC PILL, that will wipe off the extra lbs. But this is definitely the best I have come across in the past 6mo, to help me lose the last 5 stubborn lbs. Together with clean plate, little bit of exercise it has helped me lose 1.5lbs, after taking it only 6days."
"Did absolutely nothing for my energy levels. Don't waste your money."
"Okay I waited to do my review and let me just say I am in love with this stuff. I've lost almost 15 pounds in a little over 3 weeks."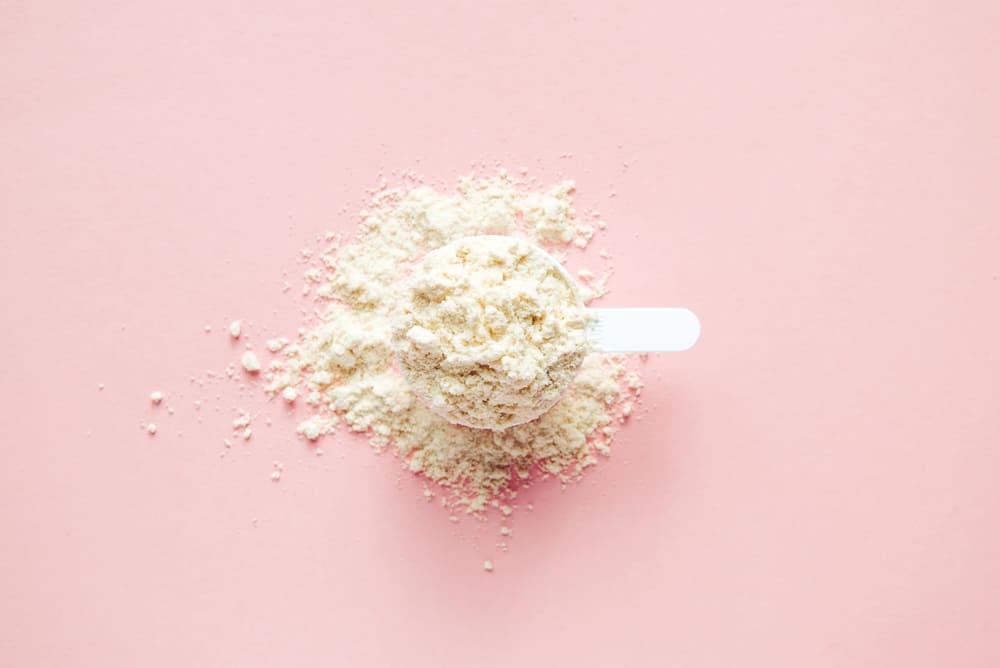 Bottom Line
Bottom Line on Inno Shred Results
The bottom line on Inno Shred is that it may help you lose weight and burn fat, but only if used in combination with a healthy diet and fitness routine. However, use with caution since such dietary supplements can also cause serious side effects. Talk to your doctor before you take Inno Shred.
If you are ready to follow a clinically-researched weight-loss program to help you lose weight, Noom may be the answer.
Noom is one of the best programs we have ever seen, especially since the program uses customized nutrition plans, 1:1 health coaching sessions, food logging, and so much more. Make sure to check out their free trial offer if you are ready to try out the program for yourself!
Learn More About Noom »