Insanity Review

- 22 Things You Need to Know
When we think of hardcore weight-loss programs, one of the first to come to mind is Insanity. The brain-child of expert trainer Shaun T claims to offer results in as little as 60 days. Not bad, but our research team wanted to know more. So, we gathered the details about the components of the program, potential side effects and the research supporting the claims. Then, we compiled the details to give you the facts.
Insanity can be purchased through their Official Site.
Insanity Readers:
Click here
to find out why we're giving away samples of our product, Burn TS.
Overview
What is Insanity?
According to Shaun T, Insanity is an intense workout program that lasts for 30 or 60 days and pushes your body well beyond its maximum in order to achieve optimal physical fitness. It's not for those who are new to workouts. Rather, it's for those who are already in good physical condition but who want to hone and tone their bodies even further.
The program has been around for a long time, and since it is such an intense workout, it is considered both quick and efficient.
Using Spiderman push-ups, burpees, and mummy kicks, Insanity is an insane ab workout that combines anaerobic exercises with high-intensity interval training to increase flexibility while transforming muscles to their maximum definition and eliminating excess body fat.
According to Wikipedia, insanity is no longer a medical diagnosis. Rather, it's a legal defense term that's used when a person is judged to not be mentally responsible for his or her own actions. According to Webster's dictionary, it's extreme folly, a disordered state of mind, or a lack of sound mental capacity. According to the urban dictionary, insanity is the inability to distinguish between fantasy and reality, also known as erratic behavior, with no regard for the consequences. By any definition, Insanity is behavior that's beyond the scope of the ordinary.
Insanity is billed as the most difficult workout available anywhere, and prospective participants are encouraged to take the Insanity fit test before embarking on the program. The Insanity fit test determines your physical condition, and you may need a workout timer, to see if the Insanity fitness program is appropriate for you. Each workout program comes with an Insanity calendar, an Insanity DVD, an Insanity diet and nutrition plan, and an Insanity exercise routine.
All workout regimens in the Insanity group come with 24/7 support. For those who complete the intense workout regimen and adhere to the nutritional guidelines, Insanity results are consistently spectacular and the program consistently receives high marks from its users.
Workouts
Insanity Workouts
The Ten Insanity Workouts include:
Dig Deeper & Fit Test (30 minutes)
Plyometric Cardio Circuit (40 minutes)
Cardio Power & Resistance (40 minutes)
Cardio Recovery & Max Recovery (80 minutes)
Pure Cardio & Abs (40 minutes)
Cardio Abs (20 minutes)
Core Cardio & Balance (40 minutes)
Max Interval Circuit (60 minutes)
Max Interval Plyo (55 minutes)
Max Cardio Conditioning & Abs (50 minutes)
Month 1
Fit Test
Plyometric Cardio Circuit
Cardio Power and Resistance
Cardio Recovery
Pure Cardio
Month 2
Max Interval Circuit
Max Interval Plyo
Max Cardio Conditioning
Max Recovery
Additional Shaun T Workouts
Cize
Billed as the "Anyone can dance with Cize!" workout, Cize is a choreographed routine that teaches individual steps that are designed to incorporate very hard work into dance steps. Participants learn each routine and practice it repeatedly until they are ready to move to the next step. When all of the steps have been mastered, they're all combined into a routine that's performed to songs from the Cize repertoire. Cize isn't a dance shuffle. Rather, it's a strenuous workout that's made fun through the use of dance choreography. Three DVD's contain six dance workout routines and the package includes a get started guide that helps users get the most from the program. It also includes a meal plan, complete with recipes for meals that are easy to prepare, and guides on portion control. Beginner and advanced Insanity Beachbody calendars help with scheduling, and an intense ab workout helps to achieve a dancer's body. Users also receive 24/7 online support.
Insanity Max:30
The Insanity Max:30 is so named because it claims to be the craziest 30 minutes in your day and to yield the best results you've ever seen. Insanity Max:30 has more than 150 new moves and is so crazy, it's billed as insanity asylum crazy. Each day pushes the body a little more than the previous day and users are encouraged to see how far they can go before they max out. The bundle includes 10 DVD's that contain 12 workouts, a Max out wall calendar, a nutrition to the Max guide, 24/7 online support and bonus tools to enable the users to get the most from their workout.
Focus T25
Shaun T's Focus T25 is an extremely intense workout regimen that requires only 25 minutes of time each day in order to obtain an hour's worth of workout results. Program suggestions are to work out five days each week for 25 minutes per day. Best results are achieved when you use the nutrition guide, including Shakeology. Insanity online orders include the complete set of DVD's, the workout calendar, the 5-day fast track meal plan, the get it done nutrition guide, and 24/7 online support. User success stories indicate that the program does indeed work as it claims as long as users follow it faithfully.
Insanity: The Asylum
A step up from the original Insanity workout, Insanity: The Asylum pushes the user even harder than its predecessor and can be used to help train athletes for a specific sport. Shaun T was a former track and field star so he's familiar with the rigorous training required to train for a specific sport.
In this version of Insanity, exercises are specifically geared to help build agility, coordination, power, speed, and strength. Shaun T knows this type of training well due to his prior experience as a former star in track and field. Some users have reported that it doesn't burn fat as quickly as the original Insanity workout. Rather, this version of Insanity is better for toning and defining muscles. It's billed as more difficult than the original Insanity and has new programs such as mountain climber ab progressions that may provide a challenge for new users. The standard package includes the DVD's, the calendar, the nutrition guide, and 24/7 online support, but the upgraded package includes a jump rope, a chin-up bar that's easy to install, and a ladder, in addition to all that's included in the standard package. Optimal results are achieved when the nutrition plan is followed along with the workouts.
Hip Hop Abs
Hip Hop Abs uses professional dance choreography to provide the ultimate in a workout. It sculptures the body without the use of traditional exercise moves like sit-ups, crunches, and push-ups. The toning and muscle definition, along with the fat burning capabilities of this version of Insanity, help to reduce fat and improve muscle tone without adding bulk. Hip Hop Abs is particularly good for toning the midsection and getting great looking abs. Dance moves are broken down into several different steps that are easy to learn and very effective at burning fat and building muscle. Routines are performed to hip hop music and users say the fat melts off before they know it because they're having so much fun with all the dance routines. Moves are simple and straightforward but they burn substantial amounts of fat and are easy to learn. Optimal results are achieved when the nutrition plan is followed.
Rockin' Body
Rockin' Body is another of the Shaun T workouts that use dance routines to make exercising fun and effective. Using moves from disco to rock to techno, this exercise dance plan includes a party guide for users so that they know what they can eat and drink without gaining weight when they're out partying. The 3-day slim down plan provides visible results in just three days and the never diet again nutrition guide includes Shaun's favorite recipes and tips that show you how to eat so that you never need to diet again. All users receive DVD's with five workouts and two bonus routines, including the mark it and move it techniques which provide optimal sculpting in the least amount of time. Included in the package are the quick start guide and a workout calendar. User reviews attest to the effectiveness of the program and how fun it was to lose weight while getting a toned body.
Scroll below for one of the best products we've seen over the last year.
Popular Insanity Hybrids
As if Insanity wasn't enough of an intense workout program, the assortment of Shaun T workouts now include some insanity hybrid workouts.
P90X/Insanity Hybrid
The Insanity P90X Hybrid is a combination of these two very intense workouts and is great for those who want the ultimate in cardio while getting totally ripped. Both the P90X and the Insanity workouts are designed for users to melt fat, add muscle, and get stronger and leaner. However, Insanity uses only your body for resistance and strength training whereas P90X uses weights. Insanity takes 60 days without equipment for the program, P90X takes 90 and requires equipment. Users who are in fairly good shape can start with P90X and build muscle then go to Insanity to tone and sculpt. Combining both programs provides the muscle building of P90X's weight lifting with the cardio effects of the Insanity program. This provides the ultimate in a ripped body with no visible fat and lean, sculpted muscles. Nutrition plays a significant role in the Insanity P90X Hybrid program, and there's an emphasis on meat and vegetables combined with Shakeology and supplements for the best results and optimal health.
The Insanity T25 can be combined with running for those who are into marathons and half-marathons but still like the overall toning and ripped appearance that comes with Insanity. When combining these two exercise regimens, the T25 routine will be performed four times each week and three days per week will be run days. The T25 workouts will be done in three days, one day will have a regular T25 workout and a T25 ab workout. On the seventh day, you either rest or do a T25 stretch routine. Either way, this combination will get you ready for your marathon in no time.
All of Shaun T's fitness videos can be found at his website, www.shauntfitness.com along with a brief description of the benefits of each and some videos. Some of the programs offer a free trial period, others don't, but all offer a money-back guarantee. The nutrition guides and the Shakeology plans can all be ordered online and can be customized to lifestyle preferences and taste so that each person's training regimen is customized to them. High protein vegan shakes supply needed protein that's not from animal sources, and flavors can be combined, which can eliminate the boredom that can occur when consuming a food repeatedly.
Customers can change their coaches according to their preference or they can opt for a random change to any available coach, and the coach isn't notified of the change. Subscribers can participate in the 2B Mindset if they so desire. The 2B Mindset program is a new way of looking at food that helps you take the weight off and keep it off without counting points, calories, or food groups. Transforming the mindset and the attitude toward food is essential to achieve long term weight loss and keeping it off indefinitely.
A native of New Jersey, Shaun T has a B.S. In sports science from Rowan University, where he minored in dance and theater. He's danced professionally with Mariah Carey, and Nick and Aaron Carter, as well as acted in several movies and in the theater. His theatrical and entertainment career has provided the expertise for his choreographed dance routines in his exercise videos. His fitness programs like Insanity, Hip Hop Abs, Cize, Focus T25, and others have provided the knowledge base for him to convert the choreographed dance moves into fitness videos that have sold millions of copies worldwide. Hip Hop Abs was like no other fitness program previously released, and he made history. It was an instant success in 2007 and lead to the release of his two exercise program for kids, his Fit Kids Club, for kids over 7 years old, and Get Real with Shaun T, which was for the preteen set. He released Rockin Body in 2008, which became another successful, chart-topping exercise program.
His 2009 release of Insanity was followed by its successor, Insanity The Asylum, volumes 1 and 2 completely revolutionized the home fitness industry. Fitness buffs realized they could have the six-pack abs and ripped muscles that the pros had, right in the comfort of their own homes. Although initially targeted for those who might be unable to afford a gym membership, the Insanity program and its successors have followers from all walks of life, including professional athletes. All of Shaun T's programs have remained affordable for the home athlete while retaining the professional quality exercise regimen that made his videos so successful. The compilation of all of Shaun T's Insanity workouts enables anyone to use Insanity for weight loss, especially those who are housebound or are ashamed to go to the gym even if they can afford it. No matter your age, your size, or your income bracket, Shaun T's collection of Insanity workout videos can help you get physically fit, with a toned body that you can be proud of.
Shaun released another dance exercise program, Cize, in mid-2015 with the intent of making exercise fun again while returning to his beginning as a professional dancer. Professionally choreographed dance moves are fun but also deliver a substantial cardiovascular benefit. Shaun's intent was to return to his roots as a dancer when he released Cize and it has remained a very successful and popular exercise program.
His newest exercise program, Shaun Week, was released in 2017 and is arguably as intense or more so than any of his Insanity workouts. Designed as a 7-day boot camp training regimen, Shaun Week pushes the body like never before, even in Insanity, and demands focus and intense motivation to complete the program. It is arguably his most intense workout program ever, surpassing Insanity in its exacting standards and its toll on the body.
His memoir Transformation reveals his life in detail, including some childhood obstacles that he had to overcome in order to be successful, such as being molested as a child. Transformation was released as a self-help book and Shaun T hopes that it may be of benefit to others who may be facing the same obstacles that he has.
How Did Insanity Start?
The brain behind Insanity is an American fitness trainer Shaun T. In 1998, Carl Daikeler and Jon Congdon launched the Beachbody fitness company. At that time, these two were searching for new fitness workout home videos. It was then, Shaun T, who submitted his demo which later on became "Insanity." This workout program was released in the year 2009.
The Creator of Insanity Shaun T
In order to establish Insanity as a unique exercise regimen and set it apart from competitors such as P90X, Beachbody turned to Shaun Thompson. Although relatively unknown in the video world, Shaun T. had been teaching in Santa Monica when he met Ross. Impressed by what he saw in Shaun, Ross requested that he submit some demo videos for Hip Hop Abs, which was another Beachbody exercise program. Shaun's Hip Hop Abs videos were so impressive and popular that he was signed for all of Insanity's videos in addition to Hip Hop Abs.
As of 2011, Americans had spent unprecedented amounts – close to $50 billion – on bodywork in the form of plastic surgery and fitness programs, including yoga. The rapid growth of the fitness industry and the youthful-appearance industry separated companies into two groups: Those who marketed, and those who marketed ethically. The demand for instant gratification in all areas spawned the emergence of fitness programs such as Insanity. Television programs such as The Biggest Loser on NBC also spurred the success of Insanity. Viewers could see the relatively instant results from one week to the next without personally experiencing the blood, sweat, and tears that were the precursors to the weight loss.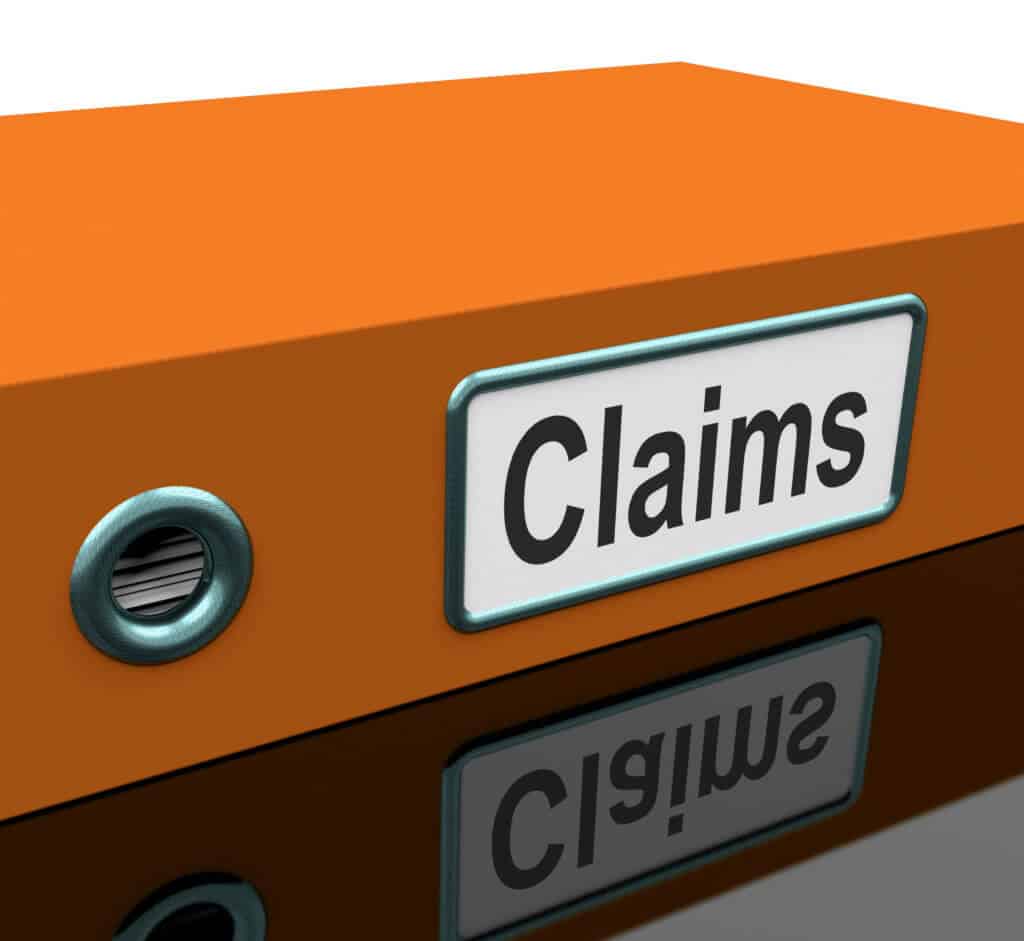 Claims
Insanity Claims
Insanity promises its users that it will get them in the best shape of their life. Beachbody claims that one can burn up to 1,000 calories per hour by following this workout program. On average, these workouts are 30 to 86 minutes long.
Keep reading to know everything you need to know about this fitness program.
Does Insanity Work?
It is not suitable for beginners. Insanity is a pure cardio workout and is highly intense. This is only for those who are already in good shape and are willing to go extra miles to be in even better shape. As per Dr. Melinda Ratini, "this is a serious workout designed for people, who are already fit."
She further adds it is not suitable for the fitness newbie. The exercise involves rigorous body movement which increases chances of physical injury. It is essential to know the correct form and technique for each Insanity schedule to prevent injury.
It is critical to understand what you're doing and listen to your body. It is incredibly intense, so prepare yourself to give your very best before you start this program.
Therefore, one must keep in mind that such a high-intensity interval training program is not for everyone.
According to Dr. Anthony Dugarte, "Insanity has the potential to provide an effective means to obtain a great workout in the comfort of your own home – most people have 25 minutes to spare." It is important to remember that you don't need a 2-hour gym session every day to get the results you want.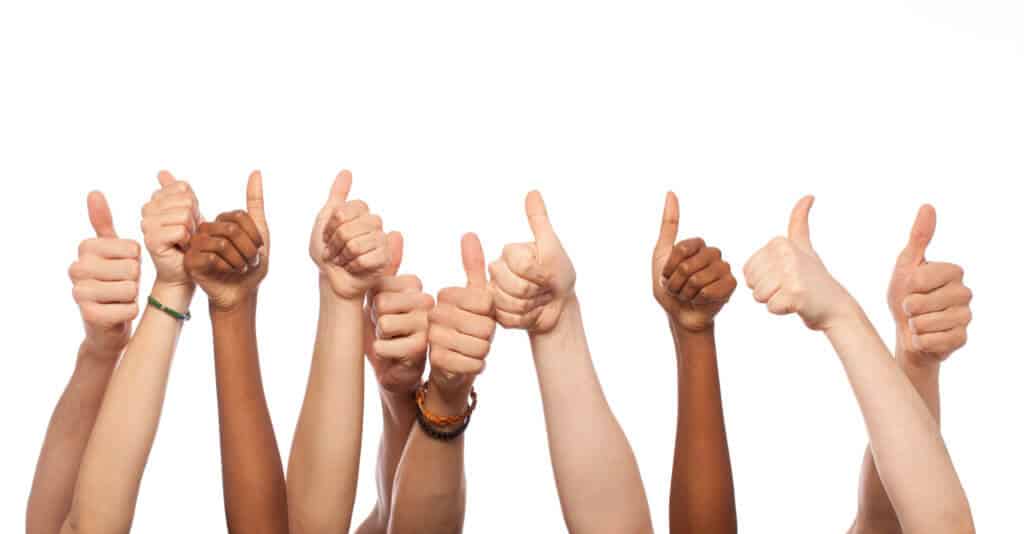 Benefits
Insanity Benefits and Results
Surely, you must be wondering, how exactly does this intensive health program work? What are the various benefits Insanity has to offer? To begin with, by following the workouts shown in Insanity videos, you can help build strength and tone the muscles of your entire body.
Various workouts within the Insanity schedules focus on toning the upper-body and lower-body muscles. There are a few workouts-integrated exercises that emphasize your core and abdominals.
Here, you do not need to work out with extra equipment. By involving your body with intense physical movement and just using your body weight, you will get a toned body.
But as I mentioned earlier, chances of injury is quite high for the beginners. Insanity can also help you lose body fat. This will accentuate your muscles and give your body a toned look.
This workout can be considered as a healthy alternative to strength training with weights.
Weight Loss
Details on Insanity and Weight Loss
As per the Insanity videos, it is pure cardio. As cardio is an integral part of any weight loss plan, a set of workouts as intense as Insanity can surely help you achieve your weight loss target. If you do strength exercises, then it is quite likely to retain lean muscle mass in the weight loss process. This, in turn, would help your body burn calories a lot more quickly.
According to Steve Edwards of Beachbody, who is the maker of the Insanity videos, during the initial weeks of an intense exercise program, it is quite likely for your body to release more of the stress hormone known as cortisol. This will result in water retention.
As a result, you may find yourself experiencing a bit of weight gain due to this increased water weight. He concludes by affirming that there is no reason to worry about it as it will subside eventually.
Insanity workouts can stimulate your appetite due to the reason for being intense. It is recommended to create an Insanity calendar or a food journal.
This way you can keep an account and be aware of what and how much you are eating. Conversely, by staying away from food or starving yourself to lose weight quickly while on the Insanity plan can hurt your body.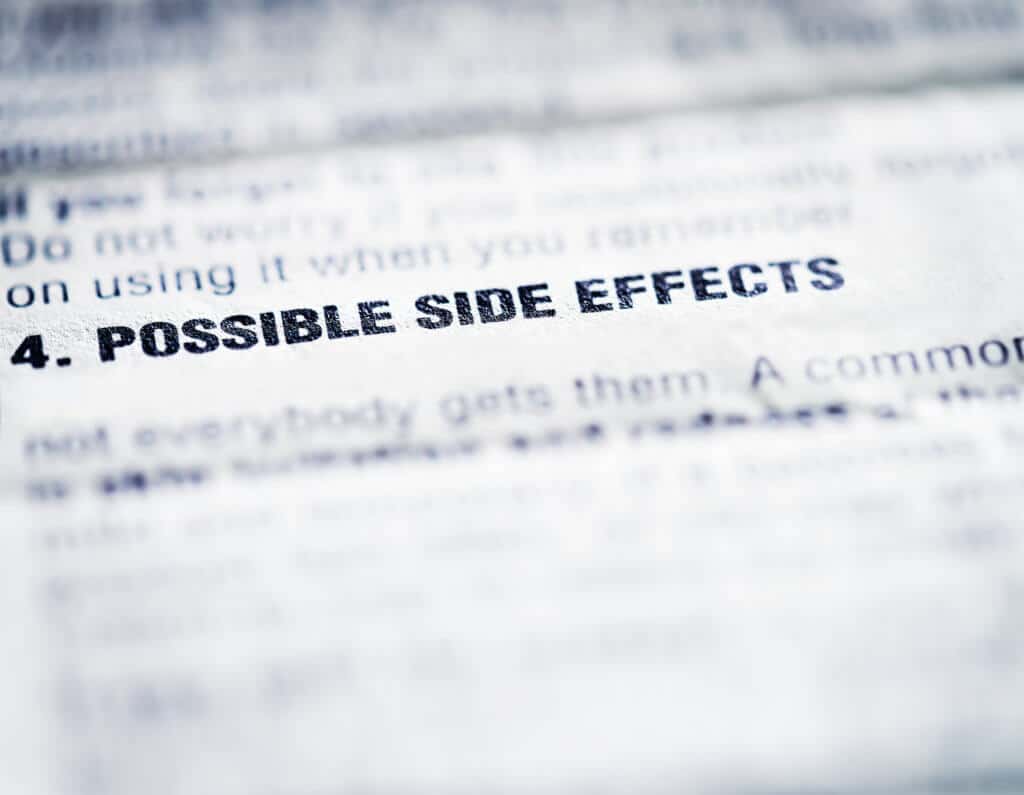 Side Effects
Potential Insanity Side Effects
The most significant risk involved in this program is with the wrong form, the chances of an ACL injury are incredibly high. This is already eight times more prevalent in women compared to men.
Any Insanity Lawsuits?
Unlike other extreme fitness programs, Insanity has been lucky to not land in any legal lawsuits.
Insanity Alternatives
Insanity alternatives might include:
Even though Insanity 30-day and the 60-day workouts are trending, many people are looking for the alternatives.
The Insanity price on Amazon is $144.80, which is one of the main reasons why people are opting for cheaper alternatives.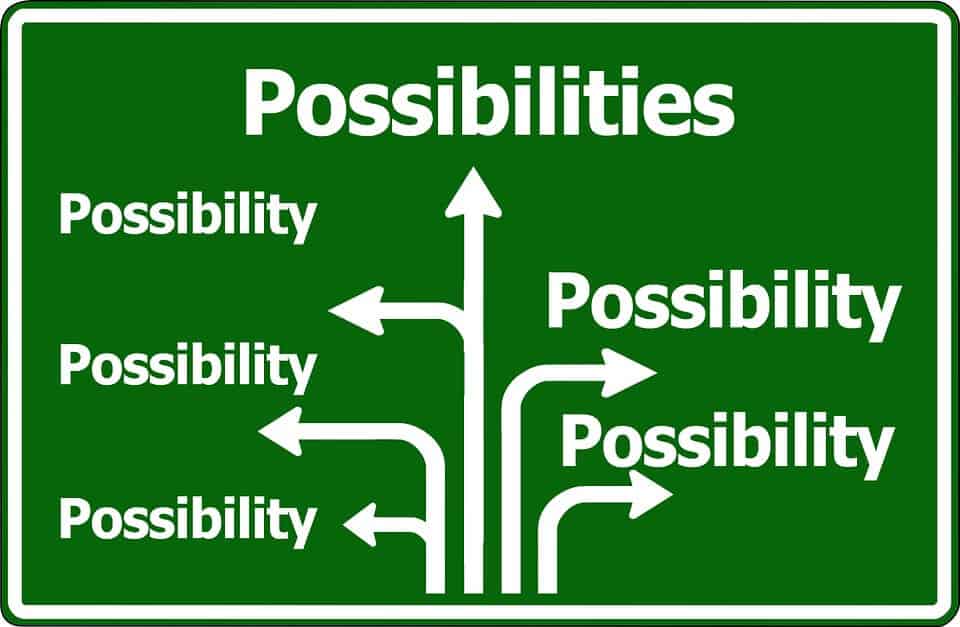 How Does Insanity Work?
As you have read earlier, Insanity is a fitness program which promises body transformation with its 60-day workout consisting of various forms of interval training. Each of the workouts included in the Insanity schedule comprises of upper body resistance, cardio, and plyometrics.
According to the reports of National Institutes of Health's MedlinePlus, proper nutrition filled with protein is of utmost importance for overall health and athletic performance.
Here the question arises – what is the role of protein in this fitness program? MedlinePlus suggests that protein is a potent element for muscle growth and repair of body tissues.
Results
Insanity Results
Insanity follows the 60-day workout program. Research confirms that a plateau appears only after about three weeks. It follows three weeks of intense activity followed by a week of recovery. After completing the recovery week, this program moves up one level to make sure you keep seeing the results you desire. Insanity 60-day program rewards the user with maximum benefits.
Many people do not stick to just one cycle but opt to repeat it two, three or more times.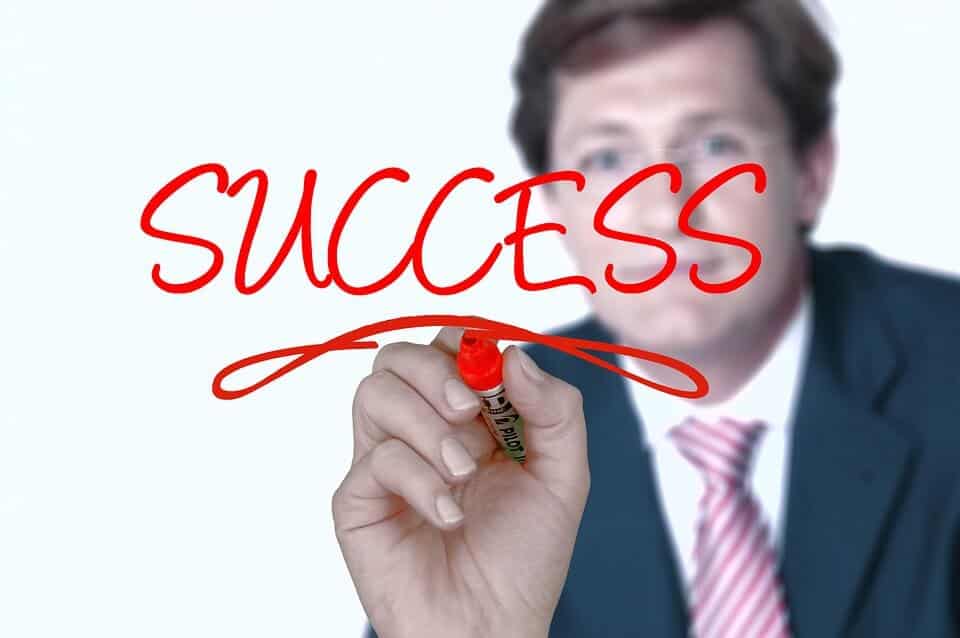 Calories Burned During an Insanity Workout
High-intensity interval training or H.I.I.T workout like Insanity can help a person burn up to 160 calories in 10 minutes. This rule applies to an average-weight individual. Performance of steady, intense cardio can help burn 318 calories in 40 minutes for a person whose weight is 150 pounds.
And during the recovery days, a person can burn 255 calories in 50 minutes.
The Insanity program has received good reviews from people who have been interested in toning their bodies, rather than in actually losing weight.
For those who are extremely dedicated to following the fitness program, it is likely that it would indeed be effective in strengthening and toning the body of one who was already at or close to their ideal weight.
However, this product is not really appropriate for someone who is moderate to severely overweight because the program requires a great deal of physicality that is not possible for someone who has been primarily sedentary previously.
Insanity Precautions and Warnings
As its name implies, Insanity is an insane workout intended only for those who are already in excellent physical condition but who want to push themselves even harder. Those who have certain medical conditions or those who are pregnant shouldn't engage in Insanity without first consulting their physician. Even though many people saw extremely overweight people on the Biggest Loser on NBC successfully drop massive amounts of weight through strenuous exercise and diet, those participants were monitored by medical professionals. It's important that you do not undertake any of the Insanity workouts without prior medical approval if you have any physical limitations or disabilities, particularly if you have any joint issues or you need to lose a significant amount of weight.
Make sure you remain well-hydrated no matter the exercise regimen you select and be sure to check with your medical professional before beginning an exercise routine if you have health issues.
Insanity isn't a low impact exercise routine and it will push your body to the utmost, so make sure you clear it with your doctor first if you have any health issues.
Additionally, this may not be the workout for you if you are just starting to workout and are unfamiliar with common exercise moves.
Insanity vs. Low-Impact Exercises
Surprisingly, low-impact workouts can provide a substantial metabolic boost while reducing your waistline. Those who might be unable to participate in high-impact exercises due to injury, obesity, or pregnancy can still maintain cardiovascular fitness with low-impact exercises. The term low impact exercises refer to only the impact and stress on the joints, it doesn't mean it has a low impact on the cardiovascular system or on your overall health.
Walking: This is the most popular form of low-impact exercise, and is very effective; you can increase the cardiovascular benefit by using any of several different methods. Walking at a faster pace, power walking, swinging your arms briskly, using interval training, hiking, or stair climbing will all increase the cardio effect of the exercise but will not adversely affect your joints or increase the impact of the exercise.
Step aerobics can be attractive to those who prefer choreographed routines but can't or don't want to pound their feet into the ground. Particularly when performed to music, step aerobics can provide a significant cardio workout without becoming boring.
Cycling is a very low impact exercise that uses all the muscles in the body and it can provide a significant cardiovascular benefit. Whether you use a stationary bike or cycle around the neighborhood, cycling is an excellent low-impact exercise that helps to tone all the muscles in your body while it increases heart health and stamina. It's also a family-friendly activity that teaches children the benefits of exercising at an early age. It's never too early to reap the benefits of being active.
Power yoga is an ideal low-impact exercise that can be used by almost anyone. It has the added benefit that it can be performed by those who can't walk or are confined to a small area. It provides a cardiovascular boost and increases oxygenation throughout the body. Yoga is also beneficial for concentration, focus, and balance and since it requires no special equipment, it can be performed almost anywhere.
Swimming has long been known for its cardiovascular benefit and its overall toning of the muscles. Swimming can be very useful for those who are significantly overweight or those who have a disability because the body feels lighter in water, and the water provides resistance training to the muscles.
Insanity vs. Aerobic Exercises
Running is a very popular aerobic exercise that can be done almost anywhere and it's one of the best cardio exercises for those who are in good shape. Treadmills are great for indoor running when the weather is inclement, but there's an innate joy in running when the weather's beautiful. Running is a high impact exercise that can help build strong bones for those who don't have any bone or joint diseases, and whose heart is healthy enough to engage in strenuous cardio activity.
Walking for a half-hour or more is an excellent cardiovascular exercise with the added benefit of being low-impact. Swinging the arms, speed-walking, or interval training while walking can heighten the cardiovascular effect while not stressing the joints. Proper breathing techniques can increase the cardiovascular benefit as can interval training. Interval training involves walking at a regular pace, then speeding up for a brief period, then resuming a regular pace, and repeating this procedure for a half hour or thereabouts.
Aerobic kickboxing will improve your cardiovascular fitness as well as your endurance. This combination of martial arts and dance combines interval training and music for the best of all those worlds. It helps with flexibility, balance, and coordination while it improves your heart and your blood pressure. You should only engage in aerobic kickboxing if you have no joint or mobility issues, and if your heart is healthy enough for rigorous cardio exercises.
Hip hop aerobics provide a cardiovascular workout while toning abs, arms, and legs. Its aggressive dance moves provide muscle toning throughout the body and its lively pace and intensity keep the routines from becoming boring while they provide a significant cardio workout. The dance moves increase balance and coordination while toning the muscles. Hip hop aerobics should be used only by those with no mobility issues and those whose heart is healthy enough for robust physical activity.
Funk and jazz aerobics strengthen your endurance and your cardiovascular system, while it yields quick and visible results. This fun-filled exercise regimen uses street dancing moves that help improve spatial orientation, coordination, and balance. It's good for toning your body overall and it increases your endurance. Funk and jazz aerobics are very physical dance moves that are designed for those in good physical health with no cardiovascular or mobility issues.
Insanity vs. Anaerobic Exercises
Rather than using oxygen to burn fat and calories like an aerobic exercise do, anaerobic exercises use successive, short bursts of energy to burn fat and build muscle.
Jumping rope is no longer just for childhood. For an anaerobic exercise, start by jumping rope at a normal speed, then increase the speed for 30 seconds, then return to the slower speed for a couple of minutes, then increase the speed again, and repeat for up to 20 minutes.
Swimming sprints are similar to running sprints. Begin by warming up at a regular speed for a few minutes, then swim at your maximum for 30 seconds, then return to the normal rate. Repeat this for about 30 minutes, and increase the maximum rate to one minute by the end of the workout.
Incline walking can be both aerobic and anaerobic because it increases your leg muscles and your stamina while providing a cardiovascular workout.
Push-ups can build muscle and stamina without involving an aerobic exercise. By using the body as the resistance, short bursts of push-ups that alternate with push-ups at a regular speed can enhance your anaerobic workout.
High-intensity interval training, or HIIT, is by nature one of the best anaerobic exercises. Regular exercise is interrupted by short bursts of intense exercise, then the regular pace is resumed.
Insanity vs. Body Weight Programs/Exercises
One great benefit of body weight exercise programs is that you can perform them anywhere because there's no special equipment needed. Your body is the resistance. The top five bodyweight exercises include the following:
Push-ups are a great bodyweight training exercise for almost everyone and they're very adaptable. Those who have issues that may preclude them from doing a bench press may be able to do push-ups. The intensity of push-ups can be increased by using a variety of elevated surfaces, varying the hand positions, and using different foot positions.
Squats, perhaps surprisingly, are considered a bodyweight exercise. Done against the wall, squats will improve your technique and proficiency. Regular squats can improve hip, thoracic, and ankle mobility, and they can help with overall physical conditioning. They can also be combined with other exercise regimens for variety and advanced users can use the single leg squat for even more muscle toning.
Pull-ups are very versatile and very effective at building mass. They're easily adaptable for weight or disability as well as for side-to-side movements.
Ab rollouts are a modified plank that increases torso strength and is used in the combat core workout.
Sit-ups, although very familiar to most, are very challenging. They're excellent for tightening the abs and can be modified for those who can't complete a sit up without the aid of arms or legs.
Pros and Cons
Insanity Pros and Cons
Pros
Reviews of both the Insanity workout program and the P90X program are very similar. Both are well structured with easy to follow exercise workouts and there's both a P90X and an Insanity calendar for a visual reminder of your P90X and Insanity schedule. They also have a nutrition plan, enabling users to follow their dietary regimen and get the best from the P90X and Insanity fitness programs, and, of course, 24/7 online support.
The Insanity DVD workouts are very difficult but very effective. They burn a tremendous amount of calories using HIIT, or high-intensity interval training, and they push the body to its absolute limits and perhaps a little beyond. Many users say their workout was difficult beyond anything they had ever experienced but they were very pleased with the results. Instructions for the workouts are very simple and straightforward, albeit very difficult. Users have commented that they didn't know they had it in them to push their bodies that hard.
One advantage of the Insanity fitness program is that it doesn't require weights or special equipment. It was designed for those who want to be as fit as they can be but may not have the money for a gym membership or for special exercise equipment. The body is used as the resistance and to build muscle and help burn fat quickly. Since your body is always with you, this means that you can always exercise, no matter where you are.
Cons
Although some may consider the price as a con, the price of both the P90X and the workout Insanity are about the same. It equates to about a few months of a gym membership, but if you're serious about maximum toning of your glutes, abs, legs, arms, shoulders, chest, and back, and getting that sculpted look, the investment seems reasonable. Both programs are intended for those who want to get ripped and lean, neither one is an exercise routine specific to any particular sport.
Both the P90X and the Insanity workout are high impact, intense workout programs which have an inherent risk of injury or muscle soreness. Shaun T. emphasizes the need for safety in his intense workout videos but physiology is what it is and if you place sufficient stress on your muscles, they may become sore or injured. If you become injured or sore, exercise prudence and don't permanently damage any part of your body. Better to start the program over or delay a day or so than to inflict permanent damage to your body.
The exercises are repetitive, which can deter some users. All of the intense workout videos follow basically the same format, there isn't much variety or variation in them. However, those who can and do religiously follow the Insanity workout schedule and who follow the dietary rules will see Insanity work for them. Legs, glutes, arms, shoulders, chest, and back will all respond to the Insanity workout and fat will disappear, leaving muscles sculpted and defined.
The Insanity workout is a cardio program but it doesn't provide strength training, so it's not a complete program. Given its intensity, users may not have the time nor energy to engage in a strength-building program in addition to the workout that Insanity gives them.
Insanity's intense workout program was designed to challenge those who are experienced at fitness routines and who are already in very good physical condition but who want to take their cardio training to the next level. Those who are new to the Insanity program might want to monitor themselves at first to ensure they can complete the intense workout routine. It's important to adhere to the routines and the diet to make Insanity work the way it's supposed to. Online support is, of course, available to help and answer questions 24/7.
Using Insanity for weight loss may not provide the same weight loss satisfaction as a typical weight loss program because you'll lose fat, but you'll also gain muscle. So although you'll be in better shape physically, and you'll be more toned and fit with a lower BMI, you may not lose weight because muscle weighs more than fat.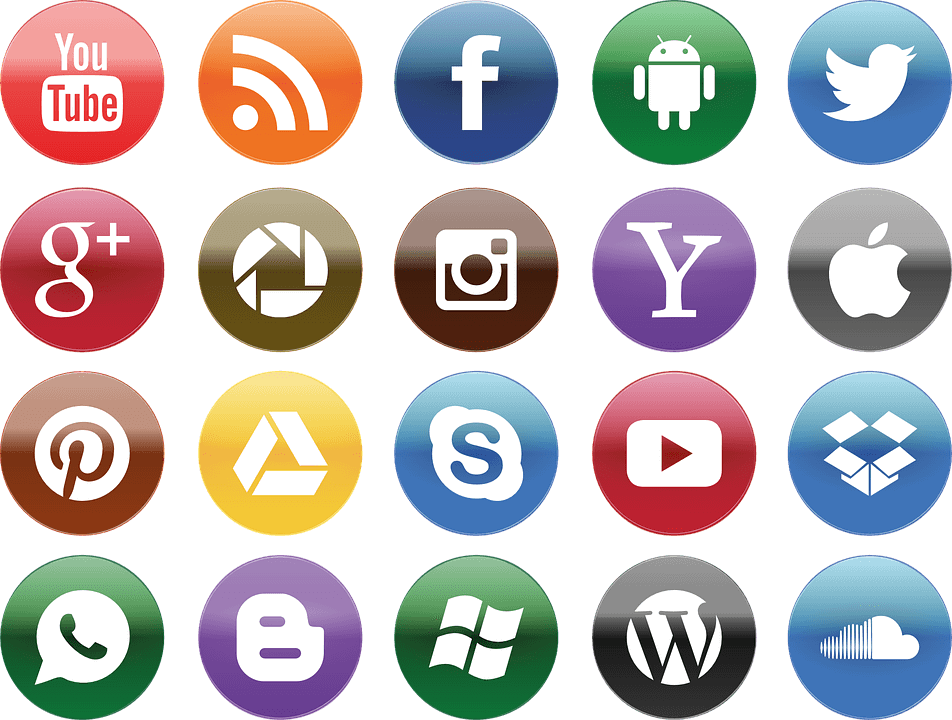 Insanity on Social Media
Rather than use expensive advertising companies to promote the Insanity Workout programs, Shaun T used social media platforms like Facebook and others that ranked high on Google, to create an awareness of his programs. Since his product lent itself well to visual appeal in the form of before and after photos, he was able to create a media buzz without investing heavily in traditional marketing methods. His workout is primarily for the younger to middle-aged set because you have to be in excellent physical condition in order to use it, but older adults who are in good physical condition can benefit from his programs as well. Insanity does have a disclaimer about not having health issues if you're going to be using the program. All those who plan to buy and use the intense Insanity workout videos should check with their medical professional before they embark on this program.
All Insanity purchasers and users were able to post their frank opinions about the Insanity workout program on the various social media platforms. This alleviated the concerns of many about purchasing the Insanity DVD with its intense workout exercises or using the Insanity diet. Buyer's remorse was little or no problem because prospective buyers could read the honest reviews of those who had purchased the product and used the intense workout program. These reviews weren't paid for, they were simply honest opinions about the Insanity fitness program.
Insanity results can be seen in the legs, the glutes, the arms, the shoulders, the chest, the back, and the sculpted muscles all over the body. The burpees, and the variations of traditional push-ups, sit-ups, and pull-ups provide toning and definition to all your muscles. Using Insanity to lose weight burns fat while it develops muscle tone and definition, resulting in the best of two worlds.
What Users Are Saying
"It was hard at first but now its getting easier (I'm able to survive the workout more) and I've almost completed my first month."
"Definitely very challenging! Might not be fit for fitness beginners as some of the moves are explosive."
"I have no doubt that if you follow this program it will work, but the hard part is actually following it."
Bottom Line
The Bottom Line on Insanity
While doing the same thing over and over again is often considered insanity, this workout program is far from that. If you follow Insanity for 60 days, follow a healthy diet and commit to taking the correct supplement, there's a chance that you'll lose weight. However, there's a chance that some may notice side effects if the warnings are not followed.
A weight loss journey must include diet, exercise, and supplementation. And, there's one we've been keeping an eye on.
Among the best supplements we've seen this year is one called Burn TS. It contains four clinically-tested ingredients, and research shows it helps boost energy, curb hunger and ignites energy.
Also, the team behind Burn TS is confident in their supplement; so they're offering a 2-Week Sample which is a good sign.
Learn More About Burn TS »