Noom vs. Diet Pills

- Better Luck With a Psych-Based App or Pill?
Noom vs. Diet Pills – today, we're going to take a look at one of the older-used ways to lose weight and one of the newest. Diet pills have been around for decades and remain one of the most common weight-loss choices. Noom, however, is a relative newbie to the game bringing the power of psychology.
Let's see what our researchers found out about each of these weight-loss options.
What is Noom?
Noom is a groundbreaking weight-loss app that promotes healthy living through diet and exercise. Noom partnered with psychologists, nutritionists, and fitness experts to create a well-rounded weight-loss plan. By changing the way their brains work, Noom users lose weight and keep the weight off.
The Noom app simplifies food logging with a color-coded classification system, tracks daily physical activity, and provides education to help users make better lifestyle choices.
Noom also provides members with an unprecedented level of support. Every Noom subscriber is matched with a personal coach to help them meet their weight-loss goals.
What are Diet Pills?
Diet pills are a natural or medicinal way to lose weight. There are two main types of over-the-counter diet pills on the market: non-prescription diet pills and dietary supplements.
Non-Prescription Diet Pills
Non-prescription diet pills are available over-the-counter. The drug companies that market and produce these weight-loss aids must adhere to regulations put in place by the Food and Drug Administration. Clinical trials are used to test the safety and efficacy of these products. Orlistat, also known as Alli, is one of the most popular over-the-counter weight-loss pills with FDA approval.
Dietary Supplements
Dietary supplements are not regulated by the Food and Drug Administration. Supplement makers are not allowed to make unproven claims regarding their products. Still, many use vague references to existing studies to bypass the law. The Food and Drug Administration will investigate complaints and has removed dozens of products from shelves after users experienced serious side effects.
Popular dietary supplements include:
Caffeine
Green tea extract
Raspberry ketones
There are several prescription medications approved for weight loss in the United States. Most are designed to work for people who are considered morbidly obese.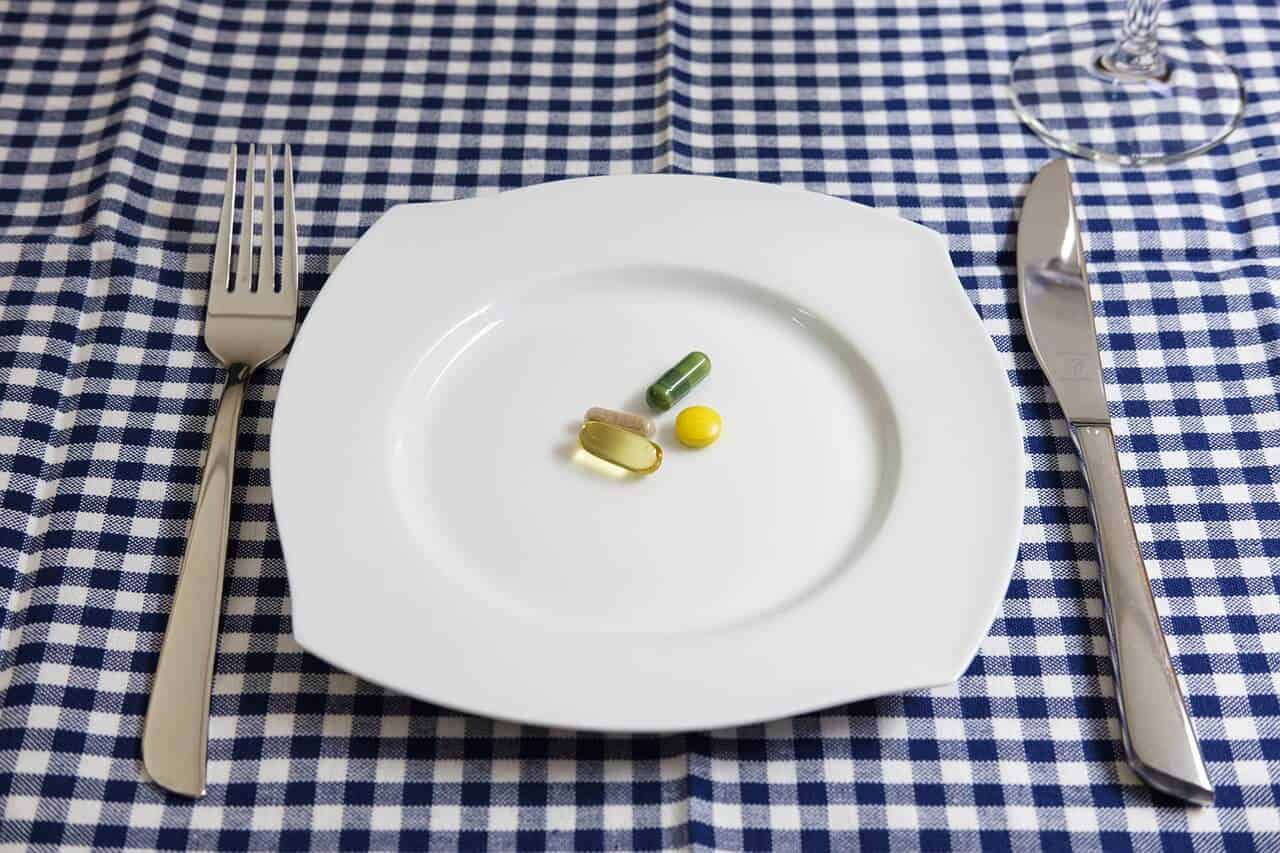 History
Noom vs. Diet Pills – History
Brief History of Noom
Noom was founded in 2008, and the app received critical acclaim when it was launched in 2016. In the four years since the app was made available to the public, 50 million users logged on to the sustainable weight-loss program.
Noom is dedicated to using the power of science to change lives. In 2019, Noom added more than 1,000 new coaches and joined forces with Novo Nordisk to fight obesity on a global level.
The Centers for Disease Control lists Noom as an approved lifestyle change program.
We truly believe making lifestyle changes is the best path to lasting weight loss. Noom is available as a free trial offer for Dietspotlight readers to see what the psychology-based program is all about.
Brief History of Diet Pills
Diet pills gained popularity in the 19th century when beauty standards shifted towards a slimmer look, particularly in women. The first diet supplements contained a thyroid extract that boosted metabolism. The pills were effective, but they caused severe side effects, including irregular heartbeat, tremors and other severe health problems.
Dinitrophenol was a popular thermogenic weight-loss aid in the 1930s. After several users succumbed to drug-induced hyperthermia, new laws were passed to give the Food and Drug Administration the ability to police dangerous supplements. Dinitrophenol was banned in the United States.
The use of amphetamines for weight loss skyrocketed in the 1950s after soldiers admitted that they were given stimulants to keep them awake during deployment. Amphetamines are an appetite suppressant, but they also lead to addiction and adverse reactions.
Ephedra has been used around the world to treat obesity since the 1970s. In 1994, the Dietary Supplement Health And Education Act gave drug manufacturers permission to sell ephedra-based supplements without FDA approval. The FDA finally banned ephedra in 2003 after more than 16,000 adverse reactions were reported. It was the first time in history that the FDA banned an herbal supplement.
Noom vs. Diet Pills – Who's Behind the Plan?
Who Created Noom?
Noom is the brainchild of Artem Petakov and Saeju Jeong. Petakov and Jeong are tech experts and best friends determined to change the way the world looks at weight loss. Petakov was born in Ukraine, and Jeong was born in South Korea, but both men are now based in the United States.
Artem Petakov is a computer scientist with ties to both Google and Microsoft. He was educated at Princeton University and is a known chess prodigy.
Saeju Jeong is an electronics engineer. He attended Hongik University in Seoul and still sits on the board of Korea's largest private hospital. He is also a member of the South Korean Ministry of Science and Technology Committee.
Who Created Diet Pills?
A Greek physician named Soranus of Ephesus is credited with first using medication for weight loss. He prescribed purgatives and laxatives to patients who were considered overweight in the second century.
Laxatives and purgatives remained the go-to obesity treatment for thousands of years until new treatments were discovered in the late 1920s.
Rules
Noom vs. Diet Pills – The Rules
Rules of Noom
Noom users aren't restricted by rules. Instead, they're encouraged to make choices that help them lose weight and live a healthier lifestyle. Noom relies on the principles of psychology to curb bad habits and reinforce positive behavior.
There are three main aspects of Noom: fitness tracking, food logging, and education.
Fitness Tracking
Noom has a unique take on fitness tracking. It's difficult to estimate how much exercise you get in a day. Most people overestimate the intensity of their workout, and it can seem like you worked out longer than you did. So, Noom's fitness tracker takes human error into account.
Every person who follows the Noom protocol will have a daily calorie goal. An average target for women is 1,500 calories a day. If you work out for 30 minutes, you'll burn about 300 calories. Noom adds 50% of those calories to your daily calorie goal. You can then eat 1,650 calories that day and still lose weight.
Food Logging
People fail at food logging because it's a hassle to keep up with. Noom simplifies what was once a confusing concept by using three color-coded categories. Users enter the foods they eat into the app, and Noom categorizes the food as a green food, yellow food, or red food.
Green foods hold the most nutritional value and make up 30% of your daily calories. Yellow foods are mainly protein sources and grains, along with low-fat dairy and make up 45% of your daily calories. Red foods are snack foods and sugary beverages – stick at or below 25% of daily calories from red foods.
Education
Noom wants users to make changes that will last a lifetime. Subscribers are encouraged to spend ten minutes a day learning how to make better choices. Noom's educational lessons go beyond diet and exercise. Users will learn healthy ways to cope with stress, establish healthier behaviors, and deal with situations that trigger negative behavior.
Rules of Diet Pills
Diet pills will not help you magically lose weight. They are intended to work alongside a healthy diet and regular exercise.
The first rule of losing weight involves creating a calorie deficit. The human body requires a specific number of calories to maintain its current weight. This number varies from person to person. Consuming fewer calories than the body needs creates a calorie deficit. Burning calories through physical activity also creates a calorie deficit. It makes sense that combining exercise and a healthy diet leads to faster weight loss.
Always increase your daily water intake when taking any supplements. Many supplements have a diuretic effect that can lead to dehydration. Drinking water can also reduce hunger and increase satiety.
Eating Plans
Noom vs. Diet Pills – Eating Plans
The Noom Eating Plan
Noom users are not required to follow a strict eating plan. Noom relies on psychology to condition users to make better choices over time. When you use Noom's food logging tool, you'll enter the foods you ate that day. You can also use your phone to scan the barcode on food packaging. Noom gives you the nutrition facts and classifies the food as green, yellow, or red.
Green Foods
Green foods are healthy, low in added sugars and fat, and highly nutritious. Noom's programs encourage eating green foods and replacing unhealthy snacks with foods that fall into this category.
Peaches
Lettuce
Asparagus
Green beans
Spinach
Onion
Almond milk
Strawberries
Egg whites
Bananas
Brown rice
Non-Fat yogurt
Whole grain pasta
Whole oats
Peas
Whole grain bread
Salsa
Canned tuna
Non-fat cottage cheese
Quinoa
Whitefish
Yellow Foods
Most yellow foods are healthy, but they are higher in calories than green foods. Eat them in moderation.
Lean meat
Grilled skinless chicken
Fresh tuna
Turkey breast
Low-fat cheese
Low-fat milk
Beans
Avocados
Canned pineapple
Olives
Eggs
Figs
Rice (wild, basmati, yellow)
Lean pork
Hummus
Whole wheat bagel
Tempeh
Couscous
Red Foods
Red foods are high in calories, fat, and sugar. These foods can be enjoyed as a treat, but try to replace them with green or yellow ones.
Ham
Salami
Bacon
Fried meat
Sausage
Fries
Pizza
Peanut butter
Chocolate
Sugar
Fruit juice
Wine
White flour
Mayonnaise
Hamburgers
Potato chips
Tortilla chips
Nuts
Protein bars
Biscuits
White bread
Croissant
Granola
Ice cream
Flour tortillas
Whole milk
The Diet Pills Eating Plan
You can take diet pills while following almost any eating plan. Nutrition experts recommend a balanced diet of fresh fruit, vegetables, lean meats and whole grains. Avoiding carbohydrates, fatty foods and fried foods can jumpstart your weight-loss journey.
Noom doesn't suggest avoiding any foods – that's just not how lasting weight loss happens. Instead, users are taught how to choose the healthiest foods in a way that makes it feel natural. Take a closer look at this novel program with a free trial offer available to Dietspotlight readers.
Noom vs. Diet Pills – Plan Duration
How Long Does Noom Last?
Noom offers two programs: the Diabetes Prevention Program and the Healthy Weight Program. The Diabetes Prevention Program is a 24-week program. The Healthy Weight Program lasts for a minimum of 16 weeks.
Subscribers can continue to use Noom for weight maintenance after they complete either program.
A Noom subscription costs $59 a month, but you can save money by purchasing an annual membership for $17 a month.
How Long Do You Take Diet Pills?
Most diet pills are sold as a 30-day, 60-day or 90-day supply. Follow the directions on the diet pill packaging carefully. Not all diet pills are safe for long-term use.
Significant Differences Between Noom and Diet Pills
Noom uses lifestyle changes to promote weight loss. The app aims to teach the user how to live in a way that naturally leads to losing weight with food, exercise and self-love.
On the other hand, diet pills often attempt to target metabolism or hunger to help the user eat less and burn more without making any other lifestyle changes.
Can You Follow Diet Pills on Noom?
Yes, you can use diet pills while using the Noom app. However, diet pills are not safe for everyone. Always seek the advice of a healthcare provider before starting on a diet pill of any kind.
Possible Side Effects of Noom vs. Diet Pills
Noom users don't have to concern themselves with side effects. Not only does Noom not cause side effects, but most users also report experiencing increased energy and digestive regularity after following the program for a few weeks.
However, when taking weight-loss drugs and dietary supplements can result in side effects. Some of these effects are mild, but some can be serious.
Side effects will vary based on the diet pills you choose, but the most commonly reported side effects include:
Upset stomach
Heartburn
Diarrhea
Mood swings
Rapid heart rate
Research
Noom vs. Diet Pills – The Research
Clinical Research on Noom
In 2019, Noom was ranked as one of Google's top-searched diets. There's a reason that Noom is so popular. Noom supports its claims with science-based evidence.
A 2016 study published in Science Reports found that 77% of people who tried for nine months Noom lost a considerable amount of weight.
A study published in Metabolic Syndromes and Related Disorders demonstrates how Noom helps users maintain weight loss after completing one of the two signature programs. The study followed Korean men who were previously obese. The group who followed the Noom diet kept the weight off after reaching their target weight.
According to a study published in Obesity Research and Clinical Practice, Noom can help users reduce their BMI by two points. Your BMI is a measure of the amount of body fat you have. Reducing your BMI can lower your risk of several medical conditions.
Noom can also help users lower their T2D risk. A study published in JMIR studied participants while they followed the Noom Diabetes Prevention program. Users lost a significant amount of weight and maintained a healthy weight for the following 40 weeks.
Clinical Research on Diet Pills
According to a study published in the Journal of the American Dietetic Association, nearly 20 percent of all Americans used dietary supplements for weight loss. The majority of the supplements contain some form of a stimulant.
A study published in Obesity (Silver Spring) explored the use of dietary supplements in American adults. Supplements were most commonly used by females in the 20-24 age range. People with a high school education were more likely to use supplements compared to college graduates. The majority of people who used dietary supplements mistakenly believe that all weight-loss supplements are regulated by the Food and Drug Administration. People who do not regularly take diet pills shared this misconception.
When it comes to the safety and efficacy of diet pills, the evidence is inconclusive. A review published in the Journal of the American Dietetic Association recommends consulting with a medical professional before taking any dietary supplement or OTC weight-loss aid.
According to a study published in the American Journal of Preventive Medicine, most diet pill users fail to follow a restricted-calorie diet or increase physical activity. This results in skewed results when determining the effectiveness of a weight-loss aid. Most drug manufacturers recommend making lifestyle changes while using their products.
A 2019 review published in the International Journal of Obesity Supplements cautions that many diet pills interact with other prescription and OTC drugs. Lack of clinical studies on dietary supplements may create a public health hazard.
Even diet pills that are thought to be safe can cause serious side effects. Garcinia Cambogia is one of the most widely available diet supplements on the market. Celebrities used to often promote the plant extract on their social media accounts. Still, several users suffered from serious side effects after taking the supposedly safe product. A review published in Internal and Emergency Medicine studied four women who suffered from acute liver problems after taking a supplement that contained Garcinia Cambogia.
Quick Facts
The Facts About Noom vs. Diet Pills
Quick Facts on Noom
Noom supports sustainable weight loss through diet and exercise.
Noom users are matched with a coach to support them on the road to weight loss.
Noom allows users to enjoy the foods they love.
Save money by signing up for an annual Noom subscription.
There are no side effects related to Noom programs.
Quick Facts on Diet Pills
There are prescription diet pills, OTC diet pills and dietary supplements.
Diet pills have been used since the second century for weight loss.
Diet pills only work when you make healthy lifestyle changes.
Serious side effects have been reported.
Not all diet pills are regulated by the FDA.
Don't fall for misleading marketing schemes.
Bottom Line
The Final Take on Noom vs. Diet Pills
We are firm believers that some diet pills are worth a try. There is clinical proof showing ingredients like green tea and caffeine can help with energy and even boost metabolism enough to make a difference in how much weight is lost. However, diet pills do nothing to teach the dieter how to eat, what foods are best for weight loss, how often to eat and a slew of other things that you need to learn to keep the weight off.
Noom is one of the best weight-loss programs we've found – ever. It comes with human coaching, one-on-one support, daily lessons and quizzes and some amazing positive results.
Check out a Noom free trial offer today to see how much you can lose – offer for Dietspotlight readers only.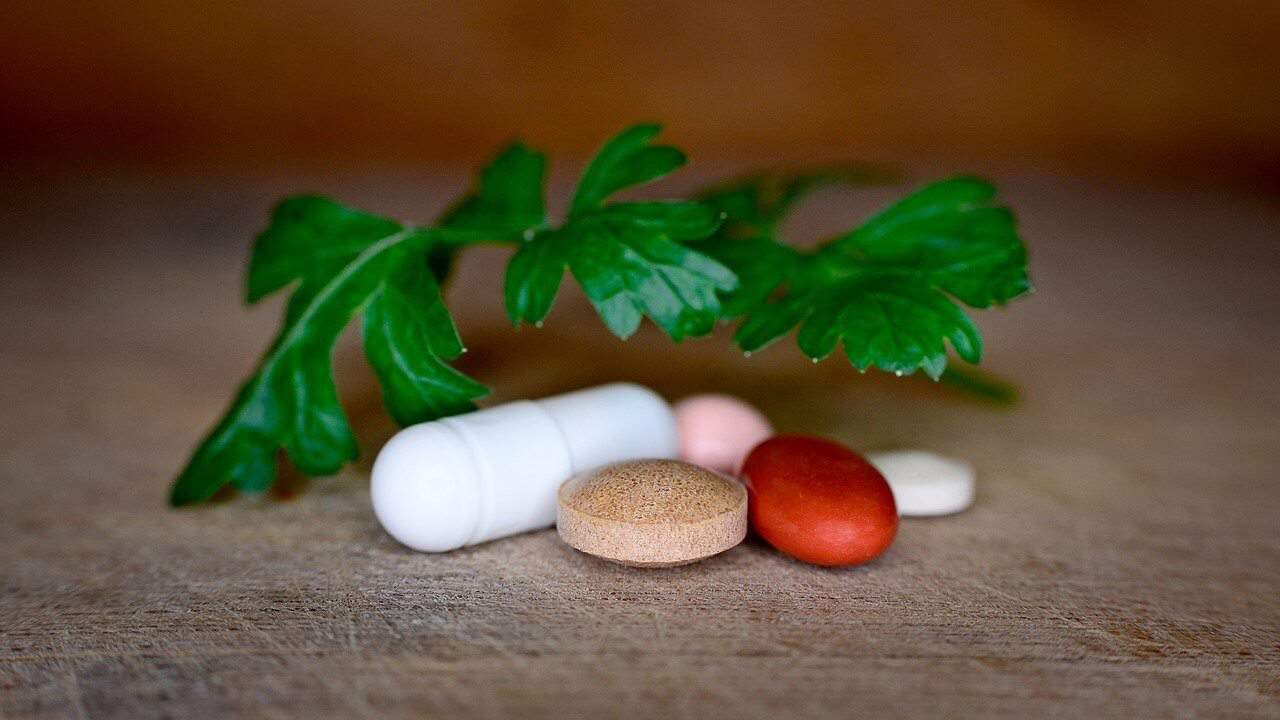 Questions
Noom vs. Diet Pills Questions and Answers
What is Noom?
Noom is a clinically proven weight-loss program that uses psychological tactics to help its users "trick" themselves into changing their health behaviors and lose weight in the long term.
How much does Noom cost?
After the free trial, Noom costs $59 a month. You can get some significant savings if you pay for multiple months at a time.
Does Noom really work?
Yes – Noom does work. Its benefits have been proven in multiple studies, including ones that have been published in Metabolic Syndrome and Related Disorders, the International Journal of Eating Disorders, Nature's Journal of Human Hypertension, and the Journal of Health Communications.
What is the Noom diet plan?
Noom offers a personalized meal plan for its users. With this 2-week diet plan, individuals get specific recipes and snacks based upon their dietary choices, caloric needs, and more.
How does the Noom diet work?
The team behind Noom did extensive research into their program. Using clinically-proven psychological tactics, the program aims to help its users learn new healthy behaviors and lose weight along the way.
Is Noom worth the money?
Noom is definitely worth the money. However, there is a free trial of the program available if you want to see for yourself.
Why does Noom use psychology for weight loss?
Mental health is very important for every weight loss journey. Noom aims to help its users create an entirely new mindset and health behaviors for long-lasting change.
What do you eat on Noom?
Noom offers its users a personalized diet plan. Foods in the program are separated into three categories: green, yellow, and red. These colors reflect the type of food's health and caloric value. Green, yellow, and red foods make up 30%, 45%, and 25% of your diet in the Noom program, respectively.
How can I cancel my Noom trial?
You can start the cancellation process for Noom by using the "Chat" function in the app and talking to your Goal Specialist. They will provide you with a link to cancel your subscription.
What does Noom do?
Noom is designed to help its users learn about their own eating habits, create healthier habits and lose weight.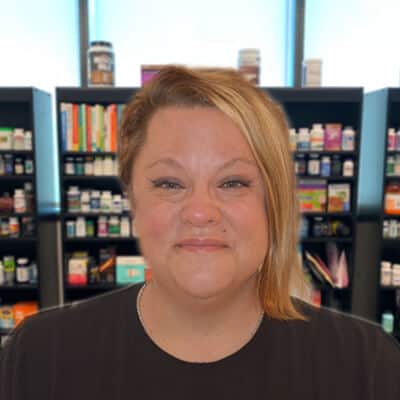 About the Author:
Summer Banks has researched over 5000 weight-loss programs, pills, shakes and diet plans. Previously, she managed 15 supplement brands, worked with professionals in the weight loss industry and completed coursework in nutrition at Stanford University.
Updated: