Noom vs. IdealShape

- Which Is Best For Your Weight-Loss Journey?
Noom vs. IdealShape – IdealShape offers a variety of meal replacement options for weight loss, while Noom encourages practical lifestyle changes that are safe and sustainable. Which program is more effective? Can you follow IdealShape's IdealPlan on Noom? Our research team is here to answer all of your most pressing questions.
What is Noom?
Noom is the CDC recognized weight-loss plan that encourages better living through diet and exercise.
There are plenty of other weight-loss programs available online, so why is Noom different? Noom takes a psychological approach to the science behind decision making. Noom helps users recognize the behaviors that are sabotaging their diet and teaches them how to make changes that will eventually become permanent habits.
In as little as 16 weeks, Noom members change the way their brains work. They unlearn bad behaviors while learning to deal with the triggers that cause them to overeat.
All Noom users are matched with a personal coach who will guide them through the food logging and fitness tracking process. Subscribers can purchase a customized diet plan or learn how to make sustainable changes to their existing diet. The Noom program focuses on portion control, so no foods will ever be off-limits.
Take a little time to check out the Noom free trial offer today. Learn how much weight you can lose in 16 weeks.
What is IdealShape?
IdealShape is a health and wellness company that sells an array of meal replacement shakes, snack bars, drink mixes, supplements, and weight-loss programs.
IdealPlan is the complete weight-loss program from IdealShape that teaches users how to incorporate IdealShape products into their everyday lives.
IdealShape's product offerings include:
IdealShakes – meal replacement shakes that contain Slendesta for appetite control.
IdealBars – a high protein meal replacement bar to satisfy your cravings.
IdealBoost – a drink mix made with green tea and caffeine to help you stay full and boost your weight-loss potential.
IdealChips – a healthy snack that is packed with protein.
IdealOmega – an Omega 3 supplement that supports joint and heart health.
IdealCLA – CLA derived from safflower oil to boost fat metabolism.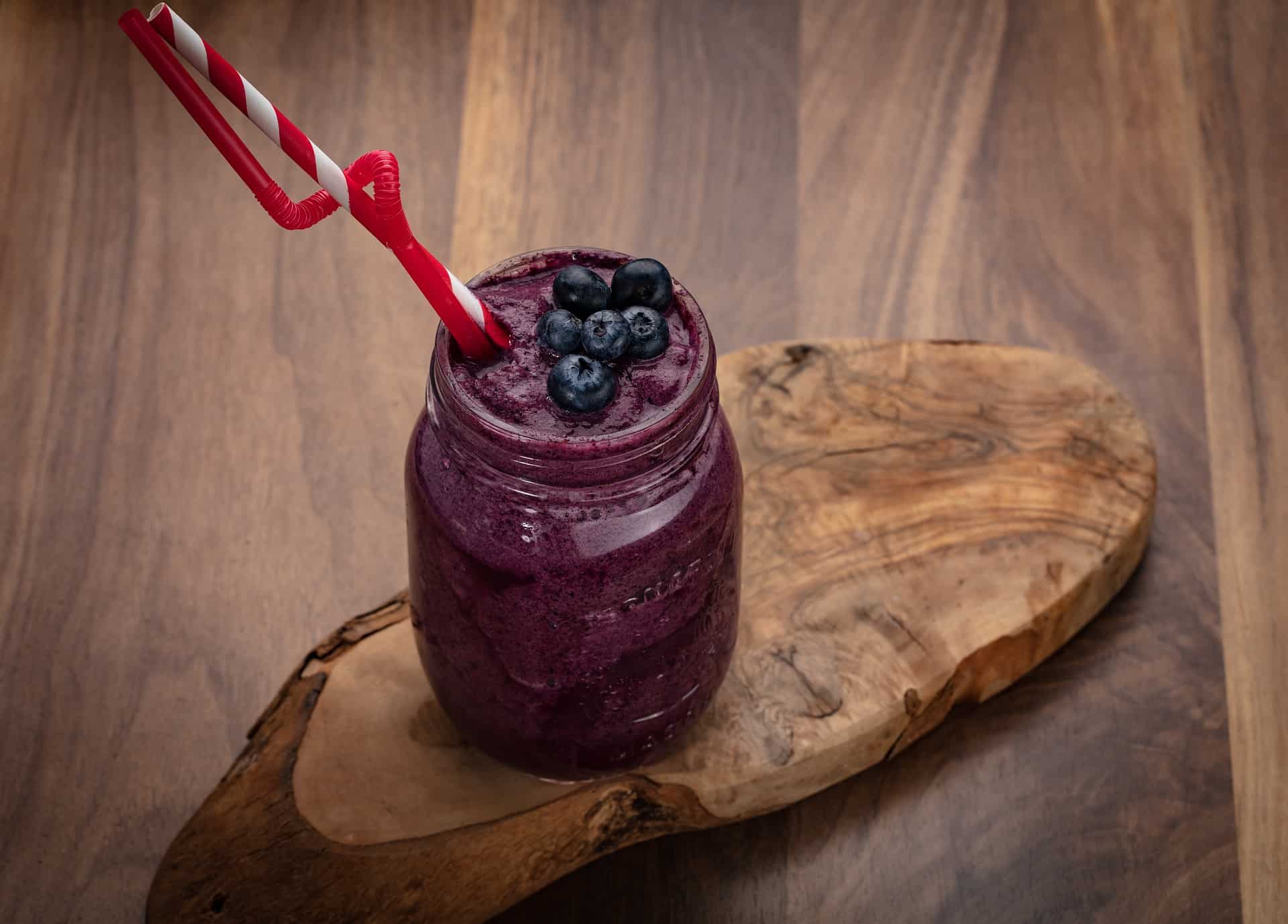 History
Noom vs. IdealShape – History
Brief History of Noom
On July 25, 2008, in a small office in New York City, an electrical engineer and a computer scientist began a journey that would eventually change millions of lives. Saeju Jeong and Artem Petakov launched WorkSmart Labs in the hopes of using their experience in the tech industry to design a virtual health coaching application that would change the way the world treats obesity.
Over time, WorkSmart Labs evolved into Noom, and Jeong and Petakov added psychologists, nutritionists, and physicians to their research and development team.
After eight long years of research and development, the Noom app was launched in 2016.
In 2018, Noom was recognized as one of the most searched diet plans on the internet. Noom currently has headquarters in New York, Tokyo, and Seoul.
Brief History of IdealShape
IdealShape was founded in 2003 by Carla and David Meine. David Meine's foster father, Tom Nightengale, was morbidly obese, and his quality of life suffered because of it. David and Carla helped him lose 150 pounds through diet, exercise, and "brain-training."
Nightengale eventually passed away, but he lived a much healthier and happier lifestyle in the five years leading up to his passing. The Meine family decided they wanted to continue helping people who struggled to maintain a healthy weight, and the idea for IdealShape was born.
In 2012, IdealShape was featured on the Lifetime Network's reality series "The Balancing Act." The Balancing Act followed overweight individuals on their weight-loss journey. By 2013, the Utah-based company had grown by nearly 30%, and David Meine was named CEO of IdealShape in 2013.
The Hut Group Limited now owns IdealShape. The Hut Group owns hundreds of health and wellness brands around the world.
Noom vs. Ideal Shape – Who's Behind the Plans?
Who Created Noom?
Saeju Jeong's father, a South Korean physician, once told him that if doctors spent more time preventing diseases, they'd have to spend less time treating conditions. That stuck with Saeju for many years, and after his father's passing, he decided to drop out of Hongik University and join the fight against obesity.
Jeong moved to New York City, where he met Artem Petakov at a cousin's wedding. Petakov's computer science background and interest in behavioral psychology made him the perfect partner for Jeong's newest business venture, WorkSmart Labs.
Who Created IdealShape?
Carla and David Meine met on a dating site for members of The Church of Jesus Christ of Latter-day Saints in 2002. They married after dating for a few months and launched IdealShape shortly after that.
David Meine is a certified hypnotherapist and the author of several books, including "Think: Use Your Mind to Shrink Your Waistline, "3 Hour Fat Loss: What and When to Eat for Maximum Fat Burn," and "Think: 10 Negative Behaviors You Can Change to Create Your Ideal Shape." David is also a motivational speaker with a popular CD series called "Motivational Brain Training."
Carla Meine is the founder and CEO of Salacia Farms, an aquaponics farm in Lehi, Utah. Salacia Farms hopes to provide surrounding communities with fruits and vegetables that are grown without potentially harmful chemicals.
Rules
Noom vs. IdealShape – The Rules
Rules of Noom
Noom won't force you to follow a restrictive diet. Instead, Noom's unique portion control approach to dieting encourages you to eat larger portions of foods with a lower calorie density while still enjoying the snack foods you've grown to love.
Signing up for Noom is easy. You'll be asked about your current weight, target weight, height, age, and gender. Noom also has a questionnaire covering previously attempted diet programs, your medical history, and your lifestyle. These questions allow Noom to personalize a diet plan just for you.
There are four Noom Healthy Weight Management phases. The first phase teaches you to confront your inner diet demons. The second phase is all about conquering triggers and educating yourself on the psychology of losing weight. Phase three focuses on the connection between biology and psychology. Phase four is all about sustainability. Noom wants you to continue using the habits you developed after you complete the program.
Noom calculates your daily calorie goal and provides you with the tools you need to stay on track. You'll have access to personal support, targeted lessons, a food logging journal, and a fitness tracking tool.
Log Your Calories
If you've never kept track of your daily calorie intake before, you're in for a shock. We all have habits that sabotage our weight loss plans. Do you enjoy a glass of soda with lunch? A single can of soda adds 150 calories to your diet. The salad that you thought was healthy might have 250 "hidden" calories because you added salad dressing and croutons.
Noom helps you better understand your caloric intake by grouping foods into three portion control-based categories.
Red
Red foods are not "bad foods." Red foods are foods that you can eat as long as you practice portion control. Fried foods, sugary foods, red meats, alcoholic beverages, and fast food all fall into the red category. These foods have a high-calorie density, but they won't keep you feeling full for very long.
Yellow
Most foods fall into the yellow category. Your protein sources, dairy foods, and many prepackaged meals are yellow foods. About 40% of your daily caloric intake will come from yellow foods. Noom will teach you how to use proper portion sizes for yellow foods.
Green Foods
Green foods are any foods with low-calorie density and high nutritional value. Fill up on green foods like fresh fruits, veggies, and zero-fat dairy products to get the most out of your Noom diet.
Tracking Exercise
Including exercise in your daily routine is a great way to ensure you reach your target weight. Noom wants users to create a positive association with working out, so they add half of the calorie you burn back into your daily calorie budget. Did you spend an hour at the gym? You can use those extra calories in your budget to enjoy a delicious slice of cheesecake with dinner.
A Learning Process
Noom doesn't want to tell you what to eat; Noom strives to teach you how to make healthy dietary choices. Every day, Noom users read through quick and easy lessons that provide them with the information they need to succeed. Fun quizzes ensure that they retain what they learn. There are hundreds of reviews that call Noom weight loss "effortless," and it's because of Noom's educational resources.
To see how easy the program really is, take advantage of the Noom free trial offer available to Dietspotlight readers.
Rules of IdealShape
The IdealPlan is intended to be a blueprint for faster weight loss. According to IdealShape, hunger is the number one reason people struggle to lose weight, and they claim to have a solution.
IdealPlan teaches users how to:
Crush cravings.
Prepare healthy meals.
Find the exercise program that is best for their situation.
Incorporate IdealShape products into their daily life.
Find balance.
Eat-in moderation.
Lose the maximum amount of weight fast.
Simplify weight loss for sustainability.
Regular exercise and a reduced-calorie diet are the two main components of IdealPlan. IdealShape meal replacement shakes are going to be a big part of your diet while you're following IdealPlan. You'll replace one or two meals a day with a shake to create a calorie deficit.
IdealShakes come in a variety of flavors and contain about 100 calories per serving. IdealShakes also contain Slendesta. According to IdealShape, Slendesta is a powerful plant-based ingredient that blocks hunger for up to three hours.
All IdealShape customers gain access to the IdealShape Community Forums for support and guidance.
Eating Plans
Noom vs. IdealShape – Eating Plans
The Noom Eating Plan
So, what will you eat on the Noom Healthy Weight Program? Delicious meals prepared with fresh whole foods.
Check out our sample Noom menu for inspiration.
Monday
Breakfast: scrambled egg wrap
Snack: tomato basil flatbread pizza
Lunch: nicoise salad
Snack: roasted garlic hummus with cucumber slices
Dinner: avocado and chicken pita pockets
Tuesday
Breakfast: steel-cut oats with fresh fruit
Snack: fruit with cream cheese dip
Lunch: chicken noodle soup
Snack: frozen cotton candy grapes
Dinner: chicken salad with lemon, fennel, and parmesan
Wednesday
Breakfast: whole-grain cinnamon apple bread pudding
Snack: "nice" cream
Lunch: tomato and corn chowder
Snack: watermelon slices
Dinner: salmon with a tabbouleh salad
Thursday
Breakfast: berry muesli and chia seeds
Snack: three-berry compote
Lunch: pumpkin soup
Snack: cheddar and bacon pinwheels
Dinner: Turkey and cheddar tacos
Friday
Breakfast: Italian omelet
Snack: fresh salsa and chips
Lunch: Hunan chicken stir fry
Snack: spicy pecans
Dinner: turkey burger with sweet potatoes fries
Saturday
Breakfast: citrus fruit bowl
Snack: berry parfait
Lunch: Thai chicken salad
Snack: smoked paprika kale chips
Dinner: pan-seared shrimp with a chipotle-lime glaze
Sunday
Breakfast: whole-grain crepes with kiwifruit and bananas
Snack: Nutella and banana roll-up
Lunch: eggplant and green bean salad
Snack: lean beef jerky
Dinner: vegetarian bean chili
Are you worried that your cooking skills aren't up to par? All of the recipes mentioned in our Noom sample eating plan are available on the Noom app. Don't worry; if cooking isn't your favorite past time, the Noom database contains millions of healthy prepackaged foods.
The IdealShape Eating Plan
IdealShape offers five different eating plans depending on your gender and current weight:
Women who weigh less than 140 lbs.
Women who weigh between 140 and 190 lbs.
Women who weigh more than 190 lbs.
Men who weigh less than 250 lbs.
Men who weigh more than 250 lbs.
On a typical day, you'll eat five or six meals.
Here's what an average day on the IdealPlan diet looks like:
Breakfast: Vanilla IdealShake
Morning snack: Sweet Thai Chili IdealChips
Lunch: Garden salad and a Pineapple Passion IdealBoost drink
Afternoon snack: Blueberry Crisp IdealBar
Dinner: Grilled chicken and cauliflower
Dessert: Fresh watermelon, grapes, and a Green Tea and Mango IdealBoost drink
All IdealShape products come in a variety of flavors.
IdealShake
Strawberry
Mocha
Mint Chocolate Chip
Salted Caramel
Vanilla
Vegan Chai
Vegan Mocha
IdealBar
Blueberry Crisp
Honey Roasted Almond
Chocolate Peanut Butter
S'mores
IdealChips
Sour Cream and Onion
Sweet Thai Chili
BBQ
IdealBoost
Pineapple Passion
Peach Mango
Green Tea and Mango
Black Cherry
Peach Raspberry
Watermelon Lemonade
Noom vs. IdealShape – Plan Duration
How Long Does Noom Last?
Noom's four-phase HWP lasts for 16-weeks, but feel free to continue using the app after completing the program.
How Long Does IdealShape Last?
You can use IdealShape products until you reach your target weight. IdealShape also offers the 15-day IdealShape for Life Challenge, where you'll work with virtual trainer Kami to jumpstart the weight-loss process.
How much weight can you lose in 16 weeks? Download the Noom free trial offer to find out. 
Significant Differences Between Noom and IdealShape
Noom and IdealShape are very different programs, so we're going to highlight the main differences between the two.
Dietary Options
Noom is an open-ended plan that allows you to eat your favorite foods. IdealShape requires you to base your entire diet around its product line. Reviewers love the taste of IdealShape shakes, drinks, and snacks, but the lack of selection could become problematic over time.
Sustainability
Noom teaches users how to make lifestyle changes that last forever. Diets that rely on meal replacements may work in the short term, but a restrictive calorie diet is challenging to adhere to long time.
Fitness Tracking
Exercise is an integral part of a healthy lifestyle. Unfortunately, IdealShape does not offer an app or a fitness tracking tool. Noom integrates with most wearables and uses your physical activity level to determine your daily calorie goal.
Food Logging
IdealShape users don't have to count calories because their meals are planned for them. Noom helps users log foods and uses the data to teach them how to make better choices.
Education
Both programs educate users on the science of decision making, but Noom is the only program developed by leading psychologists and physicians.
Can You Follow IdealShape on Noom?
Technically, you could use IdealShape products while following the Noom Healthy Weight Program, but Noom encourages users to eat plenty of fresh whole foods. Meal replacement shakes aren't typically a part of the Noom eating plan.
Possible Side Effects of Noom vs. IdealShape
Noom has clinical studies to prove that users won't experience any side effects, but what about IdealShape? Some of the ingredients in IdealShape are known to cause bloating, gas, nausea, and diarrhea. Meal replacement shakes can lead to headaches, dizziness, and mood swings because they deprive you of a balanced diet.
Research
Noom vs. IdealShape – The Research
Clinical Research on Noom
A study published in JMIR analyzed 29 different weight-loss apps for content accuracy, accountability, and scientific coverage. Noom came out ahead of the competition with the top score in every single category. When it comes to mobile apps, Noom is the obvious choice.
Another promising study first reviewed in Scientific Reports found that an estimated 80% of Noom users lose weight following the Noom Healthy Weight Program. Do you want to increase your chances of success? Make sure you log your dinner every night. The study found that users who logged every dinner were the most likely to lose a significant amount of weight.
Obesity often leads to other health conditions, including high blood pressure. Promising research published in the Journal of Human Hypertension found that the Noom Diabetes Prevention program can reverse prehypertension.
Clinical Research on IdealShape
IdealShape products rely on an ingredient called Slendesta for appetite control. Kemin's Slendesta Potato Extract is a plant-based ingredient used in several popular weight-loss supplements.
Unfortunately, aside from a small study published in the Journal of Exercise Nutrition and Biochemistry, there isn't much evidence to suggest it's an effective weight-loss aid.
In fact, a scientific opinion published by the European Food Safety Authority determined that the clinical studies produced by the makers of Slendesta were biased and based on "poor science." The European Food Safety Authority's official stance on Slendesta is that there is no evidence to support Slendesta's safety or effectiveness for weight loss.
IdealShape products also contain protein. Several studies, including one published in Nutrition and Metabolism, suggest that protein can increase satiety and reduce cravings.
Quick Facts
The Facts About Noom vs. IdealShape
Quick Facts on Noom
Food logging, education, and fitness tracking are all important parts of food.
Because Noom uses portion control, you don't have to give up the foods you enjoy.
Noom offers a two-week free trial to new users.
Noom is backed by thousands of hours of clinical research.
Your Noom coach and support group have your back when you lose motivation.
Noom is a learning process that can last your entire life.
Quick Facts on IdealShape
IdealShape offers meal replacement options for weight loss.
IdealShape's 15-day IdealShape for Life Challenge can kick start your weight-loss journey.
IdealShape shakes, bars, and snacks come in a variety of flavors.
Slendesta, IdealShape's main ingredient, is not clinically proven to be effective.
IdealPlan is IdealShape's complete weight-loss program.
Bottom Line
Bottom Line on Noom vs. IdealShape
We're not saying that IdealShape doesn't work; dozens of positive reviews suggest that it does, but programs that use meal replacement shakes are notoriously difficult to follow for more than a few weeks.
A comprehensive program backed by clinical research provides a solid foundation for weight loss that can last forever. For that reason, we're declaring Noom the winner in the head-to-head battle against IdealShape.
For those of you who want to give this new weight-loss program a try – all Dietspotlight readers can download the Noom app for a free trial offer for a limited time. Give it a try while time still lasts!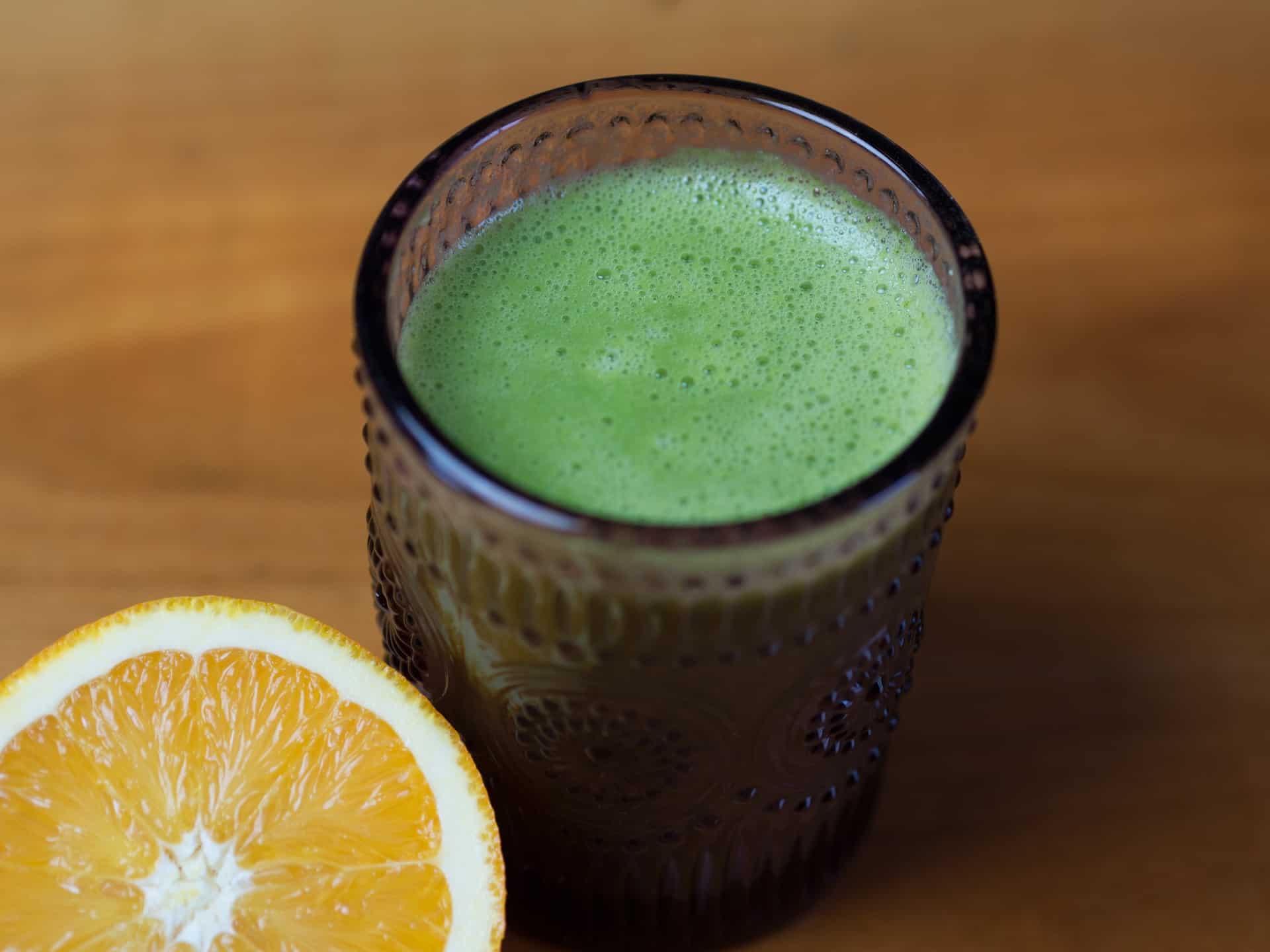 Questions
Noom vs. IdealShape Questions and Answers
Q: What is the Noom diet?
A: Noom is a weight-loss program that uses science and psychology to help cause long term weight-loss.
Q: What does Noom do?
A: Noom uses food tracking, human coaches, personalized meal plans, and educational lessons to help its users make a long term change.
Q: How does Noom work?
A: Noom uses tactics based on psychology and clinical research to teach its users to make healthier choices.
Q: What are green foods on Noom?
A: In the Noom program, green foods are considered the most nutritious and least calorie-dense of all the foods. Most of your diet will consist primarily of foods from this group.
Q: What are yellow foods on Noom?
A: Yellow foods are less nutritious and more calorie-dense. The foods from this group will make up a moderate portion of your diet.
Q: What are red foods on Noom?
A: Red foods make up the smallest portion of the diet. These foods are the least nutritious and most calorie-dense.
Q: What is the Noom app?
A: The entire Noom program is available on a mobile app. There, you have access to all the meal plans, tools, and coaching.
Q: How much is Noom?
A: After the trial period, Noom will cost about $59 a month, though there are some cheaper options available if you pay for more than one month at a time.
Q: How do I cancel Noom?
A: To cancel your Noom account, you will need to contact your assigned specialist through that chat function on the app.
Q: Is Noom effective?
A: Yes, Noom is effective. Its benefits have been proven through multiple studies.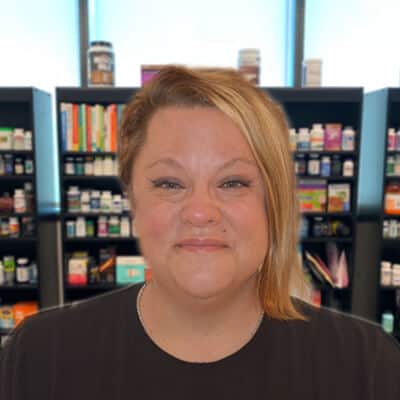 About the Author:
Summer Banks has researched over 5000 weight-loss programs, pills, shakes and diet plans. Previously, she managed 15 supplement brands, worked with professionals in the weight loss industry and completed coursework in nutrition at Stanford University.
Updated: