Orgain Protein Powder Review

- 13 Things You Need to Know
Orgain Protein Powder – choose between plant-based or whey protein from a man who connected proper nutrition with recovery and overall health. The protein flavors are relatively bland, and many of the ingredients are similar to tons of other protein products. So, what's the difference?
Our researchers decided to find out, so they dug through the ingredients and studies, researched possible side effects, and even looked into the company behind the protein powder. Here is the bottom line on Orgain Protein Powder revealed after hours of research.
Orgain Protein Powder can be purchased through their Official Site.
Overview
What is Orgain Protein Powder?
Orgain Protein Powder is a plant (or whey) based protein powder from a smaller company. There are two main types of protein powder from Orgain – plant-based and whey. Some of the flavors available in these two lines include:
Plant-Based
Creamy Chocolate Fudge
Chocolate Coconut
Chocolate Peanut Butter
Peanut Butter
Vanilla Bean
Natural Unsweetened
Whey-Based
Creamy Chocolate Fudge
Vanilla Bean
Does Orgain Protein Powder Work?
Who Makes Orgain Protein Powder?
Dr. Andrew Abraham started the Orgain Nutrition company early in his career. When he started losing a ton of weight during chemotherapy, he turned to protein shakes for nutrition, but there were no good-quality varieties available. He created a shake with his mother in their home kitchen, and that's where Orgain started.
Orgain Customer Service
Orgain does a great job of sharing contact information for support. You can reach Orgain if you:
Call: 888-881-4246
Email: support@orgain.com
Email: info@orgain.com
Write: PO Box 4918, Irvine, CA 92616
Products
Other Orgain Products
Orgain may have started small in the creator's kitchen, but the line has expanded well beyond that first protein recipe. Some of the current products from Orgain include:
Collagen Peptides
Protein and Superfoods
Protein and Greens
Clean Whey
Organic Meal
Organic Superfoods
Scroll below for one of the best products we've seen over the last year.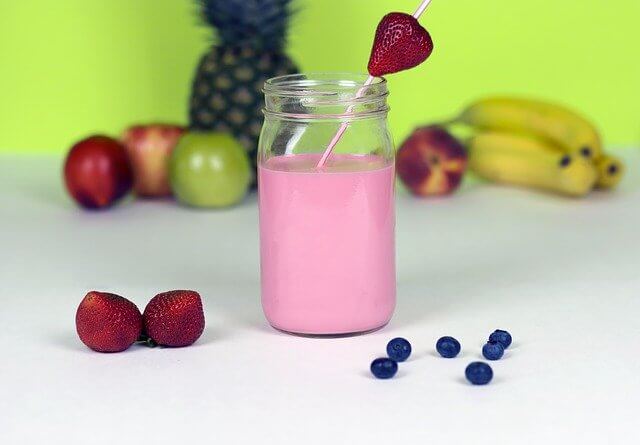 Claims
Orgain Protein Powder Claims
Orgain doesn't make any extreme claims. The company wants to offer a clean, natural protein to people who choose that option than some of the more readily available, processed versions.
Ingredients
Orgain Protein Powder Ingredients
Because the Orgain plant-based protein is so widely advertised on the official website, we will focus on the ingredients in that formula. Orgain, which is nearly 100% organic, contains:
Pea Protein
Brown Rice Protein
Acacia Gum
High Oleic Sunflower Oil
Inulin
Rice Dextrins
Rice Bran
Rosemary Extract
Erythritol
Stevia
Ingredient Details
Details on Ingredients
Pea Protein: Pea protein is more effective for weight loss, but there's also research that shows it can promote muscle growth. Based on research in the Journal of the International Society of Sports Nutrition, pea protein promoted muscle thickness better than whey protein or a placebo.
Brown Rice Protein: The amino acid profile of brown rice protein has been studied more than any other potential benefit, but we were able to find a study that compared whey protein to rice protein for weight loss. The study, which was published in Nutrition Journal, showed that there was no difference between whey and rice – so for Orgain's sake, it's great that they added the pea protein.
Chia Seed: If you ever wanted to know the definition of a superfood, chia seeds fit perfectly. There is a wealth of information and research into the benefits that come with chia seeds.
Weight Loss
Orgain Protein Powder and Weight Loss
We love that the Orgain organic protein powder, at least the plant-based varieties, contain pea protein. Research has shown that pea protein is more effective than whey at reducing total calorie intake, based on Nutrition Journal.
If you're looking to use Orgain Protein Powder for weight loss, you could make a worse choice.
Side Effects
Orgain Protein Powder Side Effects
Orgain uses natural, often organic, proteins, and ingredients, so you'd think there wouldn't be any side effects to worry about. Still, protein supplements often come with a small risk of issues. These issues may include:
Gas
Bloating
Upset Stomach
Diarrhea
Constipation
Directions
How to Use Orgain Protein Powder
Mix two scoops of Orgain Protein Powder into six to eight ounces of a non-carbonated beverage. Mix, or shake well. The product contains sunflower oil, so there's a chance there could be an issue with the powder dissolving completely.
Cost
Cost and Where to Buy
Orgain is available for sale in a variety of stores and online. Via the official website, you can expect to pay about $30 for a single canister with 20 servings. The same two-pound canister is available for sale on Amazon for $29.99.
Pros and Cons
Pros and Cons
We love the story behind Orgain, but does a good story lead to a good product?
Pros
The product is available from trusted retailers.
It is really inexpensive.
Cons
Nothing more than a plant, and grass-fed-whey, sources of protein.
Lawsuits
Lawsuits
On January 6, 2021, a class-action lawsuit was filed. The claim is that Orgain did not disclose that there was trace amounts of artifical vanilla flavors. The case is currently ongoing.
What Users Are Saying
What Users Are Saying
"This is my favorite proteins powder, the vanilla has a little weird after taste but it is good for mixing in foods such as pancakes, muffins, etc."
"High in carbs!!! And extremely sweet. You can barely taste the vanilla in it, just that sweetener they put in it. I felt as though I gained a few pounds when I switched to this, and didn't change anything else from my diet."
"Perfect for my smoothies after a work out. I change up the smoothie based on what fruits, etc… I have. So many protein powders are flavored chocolate or vanilla – I wanted unflavored to add to not offset the taste of the smoothie I was making. This did not disappoint!"
Bottom Line
Bottom Line on Orgain Protein Powder
We think Orgain has done a pretty good job with this Protein Powder. The price is amazing, and the ingredient, though the same as hundreds of other products still provide a good source of protein and nutrients. Is this the best protein powder out there? Maybe not, but it's not a bad choice.
When choosing to lose weight with changes to your eating plan, there's an app that is clinically proven to help.
Among the best in weight-loss support is the app Noom. After years of research, the doctors behind the app created a psychology-based program that science shows works to improve weight loss and weight maintenance. Not only do you learn how to lose weight, but you learn how to keep it off.
Plus, we love that we can offer Dietspotlight readers a free trial offer of Noom for a limited time.
Learn More About Noom »