PhenTabz Review

- 11 Things You Need to Know
PhenTabz by Lexium International is a multi-functional weight management product that claims to offer several benefits associated with weight loss. The product claims to perform two essential functions: to increase the body's mobility of fat while promoting an increased metabolic rate and curbing appetite. This sounds good, and the PhenTabz website includes some positive customer testimonials – however, these reviewers are compensated by Lexium, which is always a red-flag for us.
We asked our science team to take a closer look at the ingredients of PhenTabz and provide details on whether or not this combination of ingredients can offer the benefits claimed by Lexium. We will also give you the Bottom Line on PhenTabz, based on a supplement's scientific review.
PhenTabz can be purchased through their Official Site.
Overview
What is PhenTabz?
PhenTabz is a weight-loss supplement that claims to accelerate metabolism and drive out the excess fat from your body. It says it helps those who want to reduce weight, but exercise does not help them much.
According to the company, the supplement helps to suppress your appetite with their wide variety of ingredients so you can control your hunger pangs and lose weight effectively – but what does the research say?
Drug and Chemical Toxicology: According to this overview, "No human studies have examined the effects of p-octopamine on athletic performance or weight loss and weight management. A need exists for both animal and human safety and efficacy studies involving oral administration of p-octopamine."
Journal of Physiology and Biochemistry: This study found that octopamine may reduce body weight gain in rats.
Experimental Biology and Medicine: Synephrine was found to reduce fat cells in the body at high doses, though this may lead to negative side effects.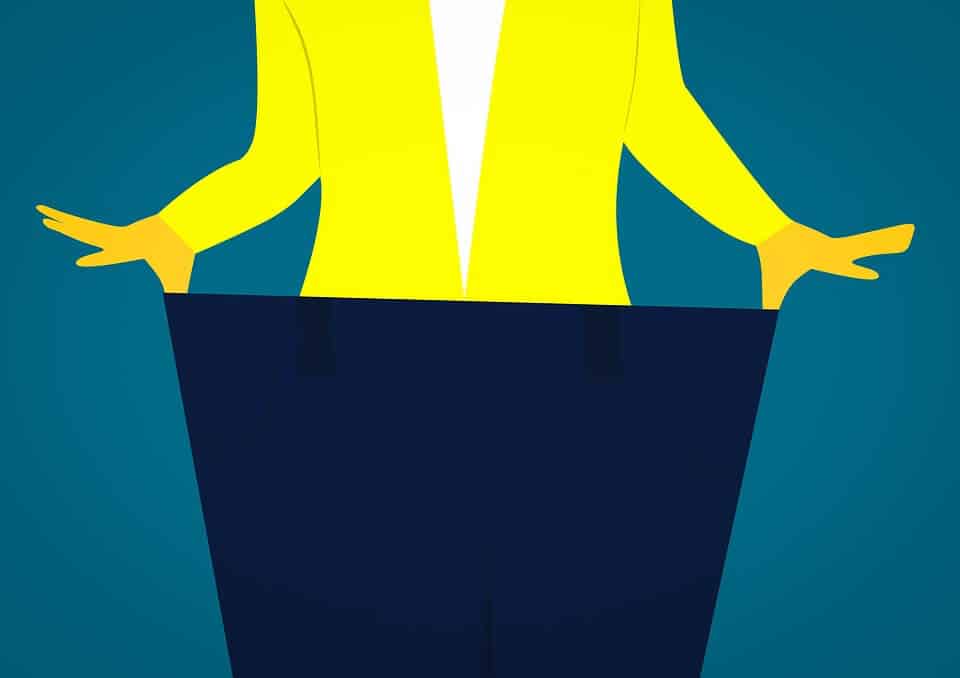 The PhenTabz diet pills should be taken only if your health practitioner approves. They are available online and do not require any prescription.
PhenTabz diet pills can be taken with diet and regular exercise to reach your weight loss goals. PhenTabz diet pills may help burn fat and increase the metabolism so that you can lose weight, but you need to put in a lot of hard work.
PhenTabz diet pills may also give you more energy to exercise so you can burn away the unwanted fat. The recommended dose is one capsule per day. Since they are just capsules, they are easy to use, unlike other supplements that require preparation before you can ingest them. You can get samples of the tablets on their online website.
PhenTabz Competitors
How Did PhenTabz Start?
PhenTabz is the creation of Derek Vest. The founder and CEO sold the supplement through his company, GenTech Pharmaceutical. However, Vest pleaded guilty in 2017 for adding illegal ingredients, DMAA, to his supplements.
PhenTabz is currently sold through Lexium International. The supplement maker claims to be "one of the largest non-prescription pharmaceutical companies."
Scroll below for one of the best products we've seen over the last year.
Ingredients
PhenTabz Ingredients
PhenTabz ingredients include:
Caffeine
Synephrine HCL
Octopamine HCL
Synephrine
Synephrine is also known as bitter orange. According to the British Journal of Clinical Pharmacology, synephrine produced "an increased fat oxidation rate while it reduced carbohydrate oxidation rate when exercising at low-to-moderate intensities."
Octopamine
Octopamine is a chemical thought to have minor fat burning effects, states Examine.com. However, there's no research supporting this claim.
Caffeine
Caffeine is a stimulant supposedly helping to boost weight loss, suppress appetite, and help burn calories.
How Does PhenTabz Work?
There's only anecdotal evidence supporting the effectiveness of PhenTabz. However, there's research showing some PhenTabz ingredients may promote weight loss to some degree.
PhenTabz Price
PhenTabz is only available for purchase on their official website. On there, you can buy a single bottle for $69.
Other purchase options on the website allow you to buy two, three, and four bottles at once, which cost $131, $187, and $249. The idea is that you receive discounts, the more bottles you buy.
Benefits & Claims
PhenTabz Benefits and Claims
PhenTabz claims include:
Appetite suppression
Stimulate metabolic rate
Accelerate fat metabolism
Promote weight loss
Lose body fat, not just water weight
Does PhenTabz Work?
Though there is no scientific research supporting the claims, PhenTabz works. While some of the ingredients are effective for weight loss, there's no connection between PhenTabz and weight loss.
Side Effects
PhenTabz Side Effects
While there's no mention of side effects from PhenTabz, there's the chance some may notice side effects from PhenTabz ingredients, including:
Nausea
Upset stomach
Headaches
Specific side effects associated with DMAA is worthy of a separate mention. According to the Food and Drug Administration (FDA), "Taking DMAA can raise blood pressure and lead to cardiovascular problems ranging from shortness of breath and tightening in the chest."
Product Warnings
What are the Precautions for PhenTabz?
There are warnings connected to PhenTabz, including:
Keep out of the reach of children
PhenTabz isn't intended for those under 18 years of age
Do not use PhenTabz if you're pregnant or nursing
Do not use PhenTabz if you're taking prescription or OTC medications/supplements
As a reminder, speak with your doctor before using any dietary supplement.
PhenTabz Lawsuits
Derek Vest, former president of Gentech Pharmaceutical, was sentenced to 18 months in federal prison and fined $2.5 million. This comes after pleading guilty for his role in misleading consumers through the mislabeling of popular supplements sold by his company.
Gentech sells dietary supplements under the name AddTabz, which claims to be a safe alternative to Adderall and can also be used to achieve instant focus, heightened memory, and improved brain function. They also marketed the weight-loss supplements, PhenTabz and its teen counterpart, PhenTabz-Teen. All of the aforementioned products contained DMAA (dimethylamylamine), which the FDA does not recognize as an acceptable dietary supplement.
DMAA can act as a stimulant, but when added to other ingredients, it has the ability to raise blood pressure to dangerous levels that can result in breathing problems. The FDA had issued warning letters to companies using DMAA to remove them from their products as early as 2012.
Mr. Vest is accused of allowing the ingredient to be included in the supplements while purposefully neglecting to disclose its inclusion on the label. The production and sale of supplements containing DMAA by Gentech happened between April 2013 and November 2014, with over 2 million products being sold to consumers under these conditions.
What Users Are Saying
What Users Are Saying
"I've been taking these for a while and have had no bad side effects. These help keep my appetite under control and help me to lose weight. As always I'd suggest talking to your dr if you plan to take these especially if you have underlying health problems… these are not for everyone."
"I tried these and it did work. I lost 16 pounds in a month but I think they are a little dangerous. It made me feel full all the time and when I did eat something small I couldn't hold it down, so I pretty much starved for a month. I also couldn't sleep at night, it gave me stomach cramps and made me light headed."
"Work to decrease appetite and increase energy. However, is expensive."
Bottom Line
The Bottom Line on PhenTabz Rx
There are some favorable aspects of PhenTabz Rx, as the parent company's longevity and some positive customer comments. Still, we can't get past our reservations because of the lack of clinical research supporting weight-loss claims. Plus, we're concerned about the combination of ingredients, the potential for Phentabz side effects, and the "F" Better Business Bureau rating.
If you'd like to see real results, we recommend going with a product backed by published clinical research that shows it not only helps you lose weight but also keeps it off.
Among the best products we've seen this year is the weight-loss app called Noom. The program is a stellar example of what technology can do to help you lose weight. There are lots of apps. But none other includes human coaching and experts, including doctors, who share articles and advice on losing weight best.
The company is also so confident that you'll love Noom that they're offering a free trial offer for a limited time.
Learn More About Noom »