Ritual Vitamins Review

- 14 Things You Need to Know
Ritual Vitamins is a clear multivitamin made "for skeptics, by skeptics." Ritual claims to be the "only daily vitamin" that a woman needs, with nothing that you don't need.
With only 9 ingredients that will cost you $30 a month, does this multivitamin offer anything to make it unique and worth the high cost?
Our team of researchers dove into this multivitamin's ingredients and side effects.  We read the science behind the product. We gathered customer reviews. We're here to share the truth behind this supplement with you.
Ritual Vitamins can be purchased through their Official Site.
Overview
What is Ritual Vitamins?
The focus of Ritual Vitamins is a multivitamin (Essential for Women) primarily marketed towards women. That is only part of the company's model, though.
One other part focuses on transparency and ensuring that the ingredients they source to make the supplement are clear and well understood.
Finally, like their website, the supplement is focused on clarity and simplicity. As stated on their webpage, the manufacturer claims that the product is "put together with no unnecessary ingredients and with nutrients in their best forms" with a challenge to encourage consumers to "go ahead and look under the hood – we want you to."
One can order Ritual Vitamins through the official website. The product comes packaged in a bottle containing 60 capsules – one month's supply – at the cost of $30. This enters you into a monthly subscription service.
Ritual Vitamins contain nine essential ingredients, but are vitamins essential for weight loss?
International Journal of Obesity – "… supplementation with specific micronutrients or multivitamins should be considered for individuals at the highest risk for or with established deficiencies." This could include people who are following very low calorie or very low carb diets, which may be missing essential vitamins and minerals.
Nutrients – There's also evidence that it may be a good idea to supplement with vitamins while losing weight, especially if you're obese.
Surgery for Obesity and Related Disorders – It is especially important for men and women who've undergone certain weight-loss procedures.
Ritual has recently released a new supplement called Essential Prenatal. This supplement supports both the baby and mother before and during pregnancy through 12 essential nutrients and is available for $35 a month. Essential Postnatal is a new product from the company that claims to help meet the nutritional demands of postpartum for six months.
Another new supplement is Essential for Women 50+, which sells for $35 a month as well. Other products by Ritual include: Essential Teens Multivitamin for Him or Her, Essential Kids Multivitamin Kids 4+, Essential Protein Daily Shake 18+, Essential Protein Daily Shake 50+, and Essential Protein Daily Shake Pregnancy & Postpartum.
Update: An Apple Watch app is now available for Ritual Vitamins.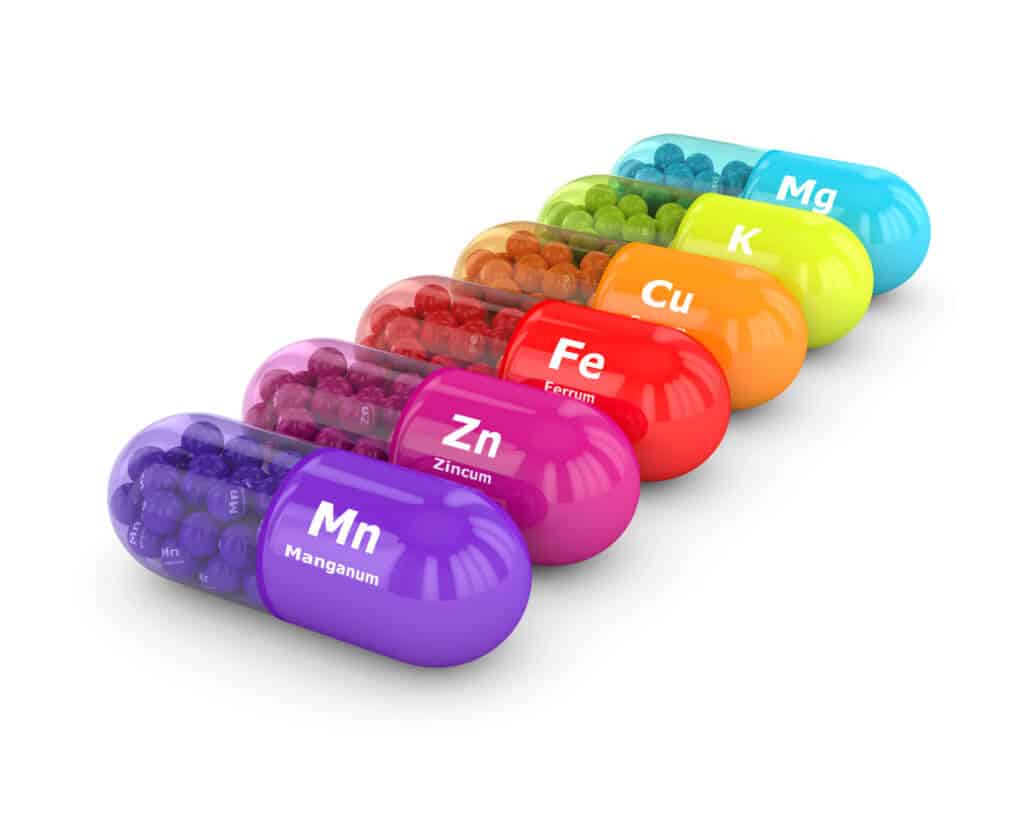 Ritual Vitamins Competitors
How Did Ritual Vitamins Start?
The story of the founder of Ritual Vitamins is part of what makes the product compelling from a marketing standpoint. Katerina Schneider, a former venture partner in an investment firm, was four-months pregnant when she began to question the contents of the multivitamins she was taking and the lack of transparency behind those products.
For example, she noted that it contained aluminum and titanium dioxide, also in laundry detergent. Ms. Schneider stated in an article: "I realized that most people didn't know if the vitamins they were taking had what they needed, or where the ingredients in those vitamins came from or even what they were, nor did they know if they worked."
In 2016, Ms. Schneider launched her company after attracting more than $1 million from various angel investors. The company began to ship its product in July of that year.
More recently, the company has raised about $10.5 million in venture funding "to attract talent, scale the business and build in-house technology for customer experience and support." The company is in Los Angeles, CA.
Again in 2019, the Ritual vitamin company received a $25 million Series B funding. According to TechCrunch, the company has so has received about $41.5 million in funding so far.
The timing of her company's launch may also be fortuitous since there is more of a push in the consumer food industry for the "clean label" or "free of" movement these days.
The BBB rating for Ritual Vitamins is an A+, they have been accredited since January 30, 2019. The company has a 1.74/5 star rating out of an average of 23 customer reviews. There have been 11 complaints with the BBB closed in the last three years.
Ritual Vitamins CEO Katerina Schneider
Katerina Schneider is the founder of Ritual Vitamins. She created the company in 2015 with a core commitment to helping women feel their best and lead a more healthy and happy life. Katerina is the Chief Executive Officer of the organization.
Ritual is the manufacturer of a daily multivitamin for women. The product has been scientifically researched and delivers a blend of nutrients designed specifically for a woman in all life stages. Katerina Schneider launched Ritual Vitamins when she had her first baby and discovered that other vitamins were not filling her needs. The Ritual supplement consists of the highest quality of ingredients, and it is vegan certified, non-GMO, and gluten-free.
Katerina Schneider is a graduate of Brown University.
Scroll below for one of the best products we've seen over the last year.
Claims
Ritual Vitamins Claims
What is truly interesting about Ritual Vitamins is that they do not appear to market themselves as a better product regarding performance outcomes, but more on the basis that they are built on transparency and simplicity, as previously mentioned.
It seems that they are hedging their bets that women consumers are more interested in having a better feel for where the ingredients come from and receive validation as to what they need, rather than obtaining some exotic health boost, etc.
For instance, when we looked at the Ritual Vitamins FAQ page, under the question of "when will I start to feel something?" the answer is pretty simple and does not promise anything grandiose:
"The benefits you 'feel'—happier mood, maintained energy—are just bonuses when it comes to improving foundational health. While many people feel a difference within 1-2 weeks, some don't notice anything at all, and that's okay.
"It's what's happening inside your body that counts, and the timeline for better health is pretty cool. The water-soluble nutrients (Fe, Mg, folate, B12, boron) start working right away to support your heart, nerves, etc.
"Fat-soluble nutrients take longer—except for D3. All in all, it takes 3-4 months for your whole body to reach a healthy new equilibrium.
"By the time [Essential for Women] EFW reaches neurons—the cells in your brain that signal mood—it's already helping many other cells in your body (heart, immune, bone and more!)."
The other thing that supports any claims is the research section that they advertise on their website. This section appears to highlight articles not just about their product, but the benefits of "hydration" and possessing an attitude of "positivity."
Ritual Vitamins seem to be a single stop to supply information that they believe their consumers want to know.
On their website, they give a detailed outline of the benefits you should experience after continued use. Ritual claims to "fill in the gaps" with your nutrition on month three, meaning you should have more energy, better immunity, and healthier skin. By month six, red blood cells and internal organs start to feel the benefits and may develop more support through the vitamin.
After a year, calcium levels should start to rise and support bone health. With continued use after that, the vitamins supposedly promote healthy aging by fighting free radicals in the body, maintaining tissue strength, and promoting youth from within.
Ingredients
Ritual Vitamins Ingredients
Ritual Vitamins ingredients include:
Folate – 1000 mcg
Omega-3 – 330 mg
Vitamin B12 – 8 mcg
Vitamin D3 – 50 mcg
Iron – 8 mcg
Vitamin K2 – 90 mcg
Boron – 0.7 mg
Vitamin E – 6.7 mg
Magnesium – 30 mg
The differing measurement units that they use for their ingredients feel a little confusing since they list items in "IU," "mcg" and "mg." An IU measurement, for instance, varies between vitamin types but is a small fraction of a milligram (mg) typically.
Ritual Vitamins also uses Vitashine, which is a verified vegan D3 ingredient made from lichen.
According to BMJ, folate can have beneficial effects on cognitive function. On the other hand, Nutrients found that omega-3 fatty acids could provide health benefits for those who regularly exercise. Iron plays an important role in health and general oxygen transportation in the body, per the Journal of Research in Medical Sciences. 
There are a few other points about the ingredients that are worth mentioning, based on claims about Ritual Vitamins:
Ingredients have transparency.
The multivitamin uses the same molecular forms found in our cells and healthy foods.
Use vegan/vegetarian, non-animal ingredients (probably a nod to the founder's vegan values).
Rigorous third-party testing could not find microbes, contaminants (pesticides, herbicides, PCBs, BpA or solvents), mycotoxins and virtually no heavy metals in any of our products.
Branded ingredients provide greater attention to detail.
Finally, Ritual Vitamins policy on transparency even goes to displaying a supply chain map of where their ingredients are sourced. Here is where the ingredients are sourced:
Folate: methylated 4th generation folate in Pisticci, Italy
Omega-3: vegan DHA from microalgae in Saskatoon, SK
Vitamin B12: methylated b12 from Bridgeport, Connecticut
Vitamin D3: vegan-certified from lichen in Nottingham, UK
Iron: ferrous bisglycinate chelate from Ogden, Utah
Vitamin K2: pure and non-soy version of K2MK7 from Oslo, Norway
Boron: food-form from Momence, Illinois
Vitamin E: mixed tocopherols from Buenos Aires, Argentina
Magnesium: chelated form of magnesium from Ogden, Utah
Ritual Essential for Women 50+ contains folate, omega-3, vitamin B12, vitamin D3, vitamin K2, boron, vitamin E, and magnesium.
Do Ritual Vitamins Work?
This is an excellent question and one that any multivitamin manufacturer has to face. We mentioned the answer to a question on their FAQ page regarding when they may start to feel results.
The other issue is that there has been little regulation or oversight from the FDA on the multivitamin market, in general. In a quote from someone in a Wired.com article, "In theory, vitamins have to be held to a labeling standard.
"But the FDA doesn't have the manpower to really regulate that," says Dr. Paul Offit, a pediatrician and author of Do You Believe in Magic? Vitamins, Supplements, and All Things Natural: A Look Behind the Curtain.
"For all intents and purposes, it's a system that goes on trust." In response to Ritual's claim on their nine ingredients, one physician had this to say about it: "We need all these nine ingredients," says Kathleen M. Fairfield, an internal medicine physician at Maine Medical Center.
"But there's very little science to say a person should be taking a multivitamin of this composition. I don't think there's much science at all that suggests we're not getting enough Vitamin K, for instance."
According to the American College of Nutrition Journal, more research needs to happen on vitamin supplements.
But looking more specifically at a few of the significant components of Ritual Vitamins, the largest ingredient concentration is Omega-3. The research has been relatively consistent in showing the value of Omega-3 in one's diet.
Omega-3 fatty acids are highly concentrated in the brain and appear to be essential for brain memory, performance, and behavioral function.
The second primary ingredient appears to be Folate, which is an essential substance for women.
The final ingredient that we took a closer look at is magnesium. Magnesium activates enzymes, contributes to energy production, and helps regulate calcium, copper, zinc, potassium, vitamin D, and other vital nutrients.
So with all this knowledge, it may be an act of faith to put one's trust in any multivitamin – possibly even the one promoted by Ritual Vitamins. However, the vital ingredients they are using are proven to be beneficial to the human body.
Ritual Vitamins and Weight Loss
Ritual Vitamins do not advertise its product as a form of weight loss supplement. It delivers the nutrients that the body needs. However, some studies indicate that taking a multivitamin impacts weight loss and shares the Official Publication of the College of Family Physicians of Canada. 
Still, it may be a stretch to consider that ensuring the body intakes these nutrients may make one feel "happy" and healthy enough to lose weight, but that may be taking things a bit too far.
Directions
How to Use Ritual Vitamins
The steps for taking Ritual Vitamins appear quite simple. Essentially, one takes two capsules per day, either in the morning or afternoon. Once you finish the 60 capsules, then you have completed one month's supply.
The capsule makes it easier to use, as well. Beadlets within the capsule deliver the nutrients in their best format and their "delayed release formulation" helps prevent nausea from consuming on an empty stomach.
Additionally, since the ingredients are in one capsule, fewer pills are required every day, making it easier and more convenient, according to Ritual. There is also a mint tab in every bottle to ensure freshness and improve the pill's taste.
Side Effects
Potential Ritual Vitamins Side Effects
There have been a few studies on the possible side effects of taking vitamins and multivitamins. Many show little to no effect of taking vitamin supplements, but a few indicated some potential harm.
According to the journal Advanced Pharmaceutical Bulletin, taking supplements of vitamins A, E, D, C, and folic acid "would be rational to limit these supplements consumption to those having deficiencies of the mentioned vitamins."
According to Nutrition Journal, multivitamins are usually more beneficial than not.
Product Warnings
Ritual Vitamins Product Warnings
As far as we can see, there are no specific product warnings for Ritual Vitamins. There's a fairly standard clause on the official Ritual Vitamins website stating, "These statements have not been evaluated by the Food and Drug Administration. This product is not intended to diagnose, treat, cure or prevent any disease."
Since the vitamin is for women, men who take the supplement may not experience the same benefits.
Any Ritual Vitamins Lawsuits?
There are no pending or previous lawsuits against Ritual Vitamins.
However, one article from The New York Times found their advertising techniques to be a bit questionable. According to the article, they paid for reviews from websites like Well+Good and PureWow then used the quotes for their social media ads.
After claims of misleading their customers, Ritual's founder Katerina Schneider came out and said the company did not believe they were misleading anyone.
Ritual Vitamins Alternatives
In the market for multivitamins, there are dozens of alternatives available on the market. It can be a little overwhelming.
As for whether multivitamins are an answer for good health, the jury is probably still out on that decision. From what we have studied and presented here, it is easy to see that many medical experts are highly skeptical about the effectiveness of taking a multivitamin.
What is suggested by many physicians is to eat regular foods that contain these vitamins. It can also be a tastier and more exciting alternative than taking a pill.
Time magazine printed an article in 2015, which highlighted specific foods that could provide particular nutrients. The Daily Mail also had an article about what real foods to take instead of taking a vitamin.
Harvard University presented a helpful guide from a nutrition seminar held there in 2013. It goes into some detail about why people may think they need a multivitamin and a list of suggested eating and drinking habits to follow.
Even with what we have found and presented here in our review of Ritual Vitamins, we applaud their efforts to follow a transparency model and use "clear labels."
Their claims of potential benefits are not overly made. It is refreshing to see this in a market saturated by many exaggerated and even false claims of almost miraculous results by taking their products.
The other part of the Ritual brand we think is good is an emphasis on verifying the source of their ingredients rather than going with the lowest cost supplier, which may or may not have the best quality standards.
The price for Ritual Vitamins is not beyond what is available on the market. So if you choose to purchase and use Ritual Vitamins, we think that one could do far worse when it comes to shopping around for a multivitamin.
Finally, if you do take a supplement, it is essential to remember it is just that – a supplement. It should not be a replacement for proper diet and exercise.
Where to Buy Ritual Vitamins
It looks like, as of mid-2019, Ritual Vitamins are only for sale from the official website. The products are not on Amazon.
What Users Are Saying
What Users Are Saying
"I've used Ritual Prenatals and women's vitamins for about a year now and love how they make me feel! The women's daily vitamin has a great minty taste, and the prenatals I switched to while TTC have a lemon taste. Neither make me feel nauseated, and I have so much more energy when I'm taking them."
"I had never been able to take multivitamins before Ritual. These are truly NO-NAUSEA and the lemon/mint tabs are lovely especially compared to the nasty smell/taste of all other vitamins I've ever tried."
"It definitely makes me feel more energetic and I have less muscle tension."
Bottom Line
The Bottom Line on Ritual Vitamins
So, is Ritual Vitamins beneficial to overall wellness? Well, we like that it addresses the needs of women and that it contains natural ingredients. Although there's science supporting the claims, we're concerned about customer reviews talking about high price and limited results.
While there are benefits of Ritual Vitamins, there are also alternatives offering clinically-tested weight-loss systems that can be individualized to meet your needs.
One of the best weight-loss systems we have ever seen is one called Noom. Their program offers human coaching, customized health tips, personalized meal plans, and more to help you lose weight in a healthy way.
Also, Dietspotlight readers can get a free trial offer of Noom as a sign of confidence in their system, so make sure to check it out!
Learn More About Noom »