Plexus XFactor Plus Review

- 18 Things You Need to Know
Plexus XFactor Plus is a multivitamin with a vitamin B complex and a blend designed to promote gut health. The company claims the multivitamin is effective to promote overall health with an emphasis on gut health. But can a multivitamin that claims to need more research be trusted to improve gut health?
Despite claims of improved gut health, the company's website indicates more research is needed to substantiate its claims. Our research team agreed, and decided to look more closely at the products to determine their overall effectiveness. Here's what their research revealed.
Plexus XFactor Plus can be purchased through their Official Site.
Overview
What is Plexus XFactor Plus?
A product of Plexus Worldwide, Plexus XFactor Plus is a multivitamin formulated with a high-potency B vitamin complex and a polyphenol blend oriented to promote gut health. Created with 100% or more of the Daily Value of 19 essential vitamins and minerals to support consumers' overall health and energy, this multivitamin uses ingredients in their bioactive and bioavailable forms to allow optimal absorption.
Plexus XFactor Plus is gluten-free, non-GMO, and 100% vegetarian. It sells for $46.95 for 60 capsules or $42.26 after 3 months of active subscription on the Plexus Worldwide website.
Before you drop any money, what does science say about the ingredients Plexus has chosen?
Annual Review of Physiology – The most biologically active form of the B-vitamin called folic acid, 5-MTHF is also sometimes referred to as folate. The majority of folates are absorbed in the upper small intestine, where they are then converted to 5-methyl THF and transported by an active carrier into the portal blood.
Advances in Nutrition – Rich in antioxidants, flavonoids, and dietary fiber – there is a wide range of health benefits to be reaped from apple fruit extract.
American Journal of Clinical Nutrition – Studies show that taking multivitamins such as the Plexus XFactor Plus will provide little to no benefits in preventing conditions unless an individual is chronically deficient in certain vitamins.
Products Similar to Plexus XFactor Plus
How Did Plexus XFactor Plus Start?
Plexus Worldwide manufactures and distributes a wide range of weight loss, nutrition, and personal care products designed to improve every aspect of your health, happiness, and overall well-being. Based in Arizona and founded in 2006, the company's goals are to deliver useful products that support digestive health and help the body naturally cleanse itself of harmful toxins. They are committed to exclusively using ingredients of the highest quality non-GMO, 100% vegetarian, and gluten-free. Other favorite Plexus products include:
Before Plexus XFactor Plus was released, there was merely Plexus XFactor. Intended to deliver "optimal nutrition for wellness and protection," Plexus XFactor is a multivitamin formulated with a unique patented aloe blend and New Zealand black currant. As the name would suggest, the XFactor Plus formulation contains twice as many ingredients as its predecessor, which we will further examine over the next several sections.
Scroll below for one of the best products we've seen over the last year.
Claims
Plexus XFactor Plus Claims
This multivitamin boasts an impressive list of claimed benefits to improve your overall health. The company is so confident with their products; they offer a 60-day money-back guarantee. After acknowledging the promised perks, we'll take a closer look at the list of the Plexus XFactor Plus ingredients to determine if any of the following claims are accurate. By regularly consuming this product, Plexus claims users will experience the following health improvements: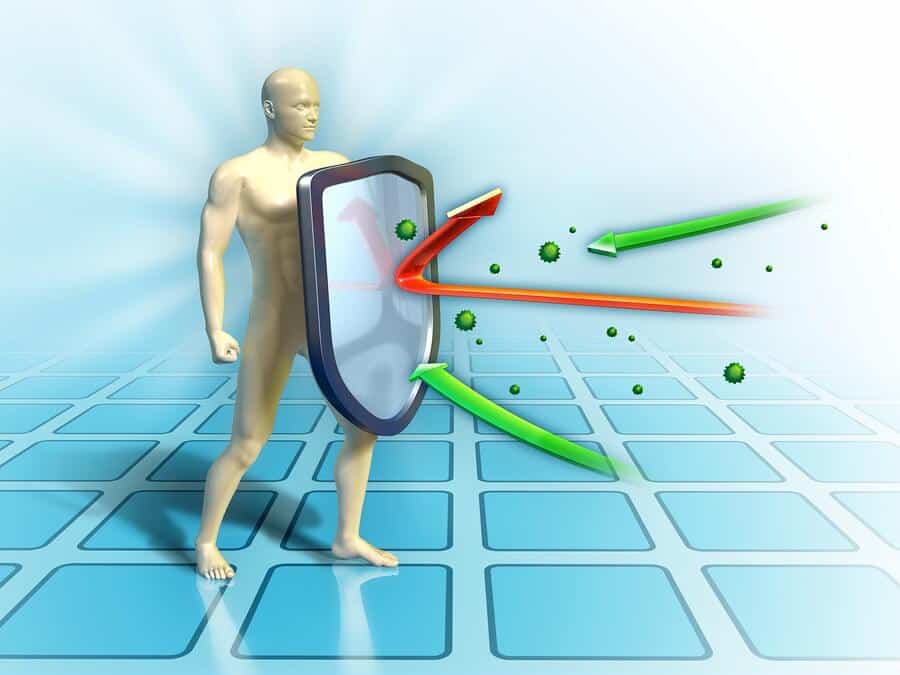 Better immune function
Stronger bones and muscle function
Maintenance of healthy blood pressure (if already in the normal range)
Prevention of free radical damage
Improved energy levels and metabolism function
Improved mental clarity and concentration
Noticeably better mood
Relief from common symptoms of menopause such as hot flashes
While Plexus does list the above claims on their website, the company also discloses the following notice about the XFactor Plus ingredients:
"The results of an in vitro human gut simulator study suggest that the polyphenol blend in XFactor Plus may have several beneficial effects. Further research, including research conducted in humans, is needed to confirm these preliminary findings."
Ingredients
Plexus X Factor Plus Ingredients
As you will see, Plexus X Factor Plus ingredients are the same as its predecessor, Plexus XFactor. However, the XFactor Plus formula features some new additions. The highlighted elements of this new and improved multivitamin include the following:
5-MTHF – the most active bioactive form of folate
Grape seed extract- a polyphenol blend formulated to support gut health
Apple fruit extract- contains a variety of polyphenols to promote overall health
Label
Plexus X Factor Plus Label
Besides these critical components of the polyphenol blend (400mg), other ingredients as featured on the Plexus X Factor Plus label include:
Cranberry fruit powder
Black currant fruit extract
Aloe vera extract
Vitamins A, B, D, and K
Vitamin B-12 (420mcg)
Niacin (20mg)
Calcium (25 mg)
Plexus X Factor Plus with Aloe
The Plexus X Factor Plus with aloe extract does not appear to be the same aloe blend found in the original Plexus XFactor formula.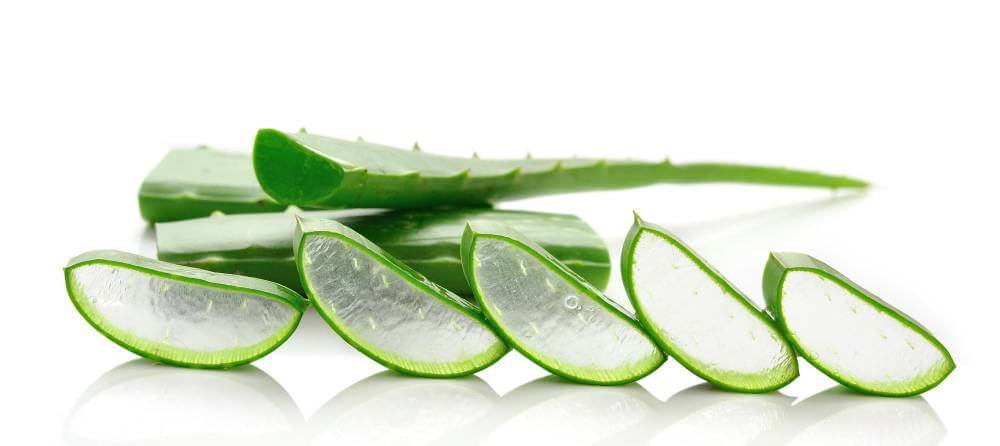 The benefits of aloe within the original Plexus XFactor promise to deliver improved cellular metabolism, immune health support, digestive health, and prevention from free-radical damage. It also says this blend provides dietary help from 10 different vital nutrients. Despite the formulations being slightly altered, this doesn't sound drastically different from the Plexus X Factor Plus.
Does It Work?
Does Plexus X Factor Plus Work?
Next, we'll further examine the research behind the ingredients listed on the Plexus website. Let's dig in to test the XFactor Plus' credibility and product claims.
That being said, it would seem likely that the added folic acid from the 5-MTHF would be beneficial in improving both mental clarity and overall mood, as stated in the claims by Plexus XFactor Plus.
Grape Seed Extract
Grape seed extract contains high levels of antioxidants and has also been linked to some therapeutic benefits, making it highly reputable in the medical world. According to The National Center for Complementary and Integrative Medicine, grape seed extract may help treat some cardiovascular conditions and nerve damage and high cholesterol. Besides improving circulation in those with chronic venous insufficiency, grape seed extract helps treat certain conditions.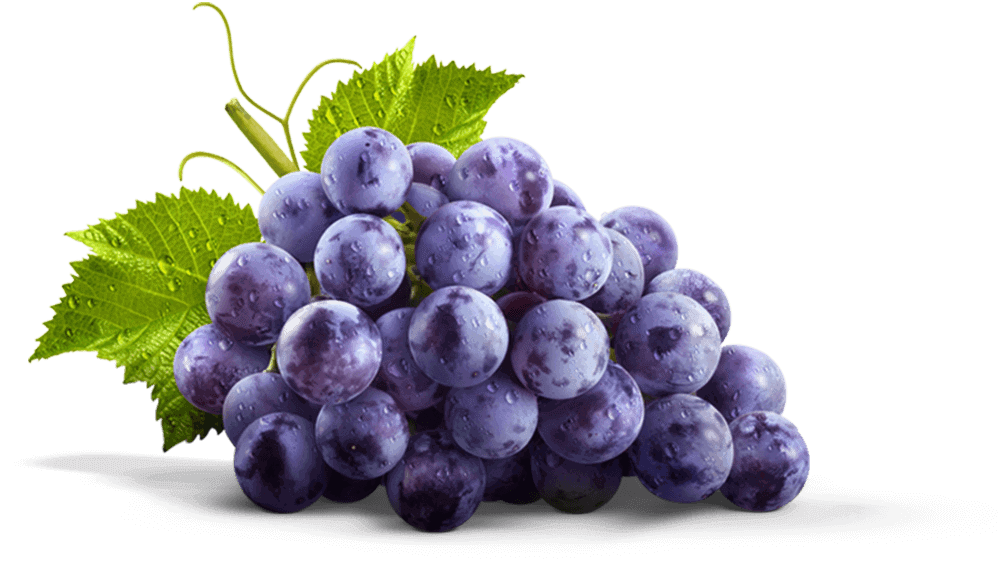 Not enough extensive research has been conducted to make any concrete affirmations. Grape seed extract has also been reportedly used in the treatment of:
Candida
Healing wounds
Improving bone strength
Preventing the growth of candida
Preventing cognitive deterioration
This impressive list of health benefits seems to hold up well with the Plexus XFactor Plus claims to improve mental clarity, gut health, and support healthy bones and healthy blood pressure.
Apple Fruit Extract
Everyone knows apples are considered a "miracle food." Containing high levels of the brain sharpening antioxidant known as quercetin, apple fruit extract has been known for: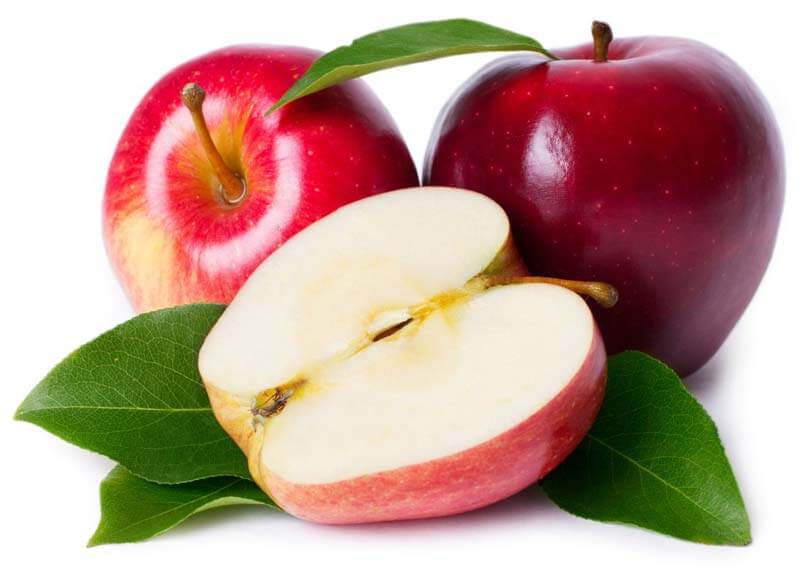 Improving neurological health
Lowering cholesterol
Promoting good gut bacteria
Apple fruit extract is also beneficial for the skin, as it is commonly used in many cosmetic and skincare lines to promote collagen production for youthful, glowing skin.
While the Plexus website doesn't say what benefits apple fruit extract is intended to bring to the Plexus XFactor Plus formula, the evidence behind this miracle fruit seems to suggest it would align well with the product's overall claims for "optimal health benefits."
Benefits
Plexus X Factor Plus Benefits and Results
So, does Plexus X Factor Plus work, and what are the benefits? We've answered this question the best we could by uncovering research provided by credible sources such as Medical News Today, Pub Med, and Science Direct. Such research behind the listed proprietary blend suggests that with continued use, consumers should experience some degree of the following Plexus X Factor Plus benefits: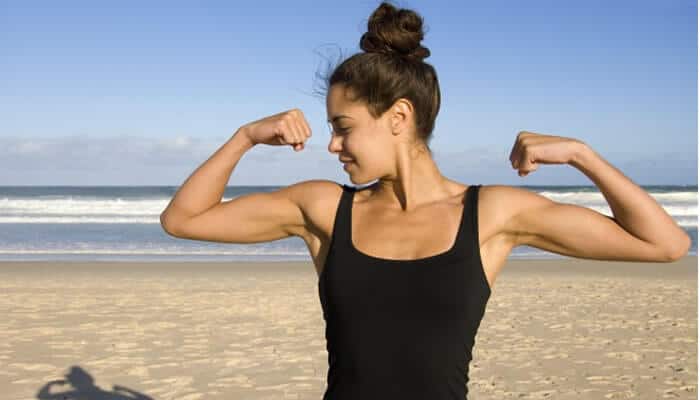 Improved energy
Improved gut health
Mental clarity and improved memory retention
Improved mood and overall happiness
However, it should be pointed out that these health improvements will most likely only be observed in consumers who are deficient in one or more of these previously listed vitamins or minerals.
As a few examples, vitamin A-deficient individuals may notice a slight improvement of their eyesight, skin clarity, or immune health, where those deficient in vitamin D may notice an improvement in their calcium levels and overall bone health upon regular supplement consumption.
Reviews
Plexus X Factor Plus Reviews
On the Plexus Worldwide website, the Plexus X Factor Plus reviews currently boast a five-star rating. However, this isn't saying much, considering there is only one available review.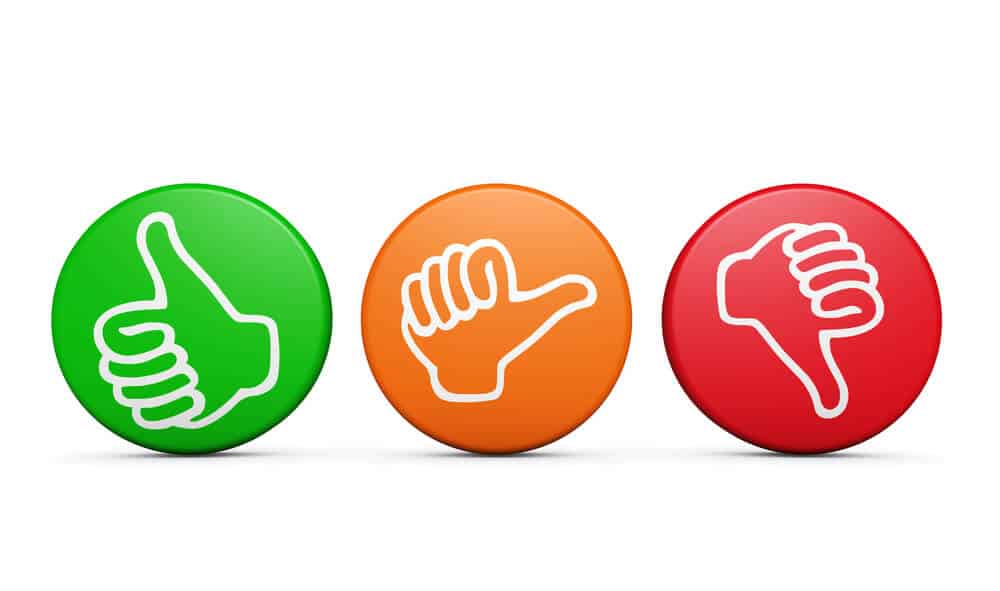 By searching Plexus Worldwide on the BBB, it shows the company is accredited by the BBB and holds an A+ rating. There is also a warning alert from 2014 posted by the FDA that reads as followed:
"On July 30, 2014, the U.S. Food and Drug Administration (FDA) filed a Warning Letter against the business. The Warning Letter alleges the business violates FDA regulations, prohibiting the business from misbranding and incorrect marketing language without approval."
Plexus XFactor Plus Consumer Complaints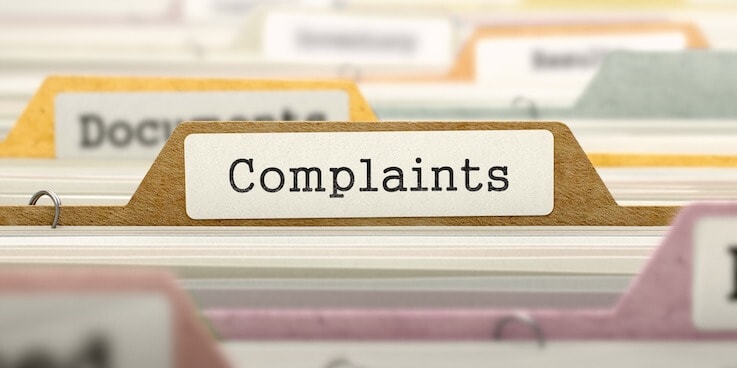 Browsing the first page of complaints, each consumer addresses concerns of the company taking their credit card information and charging their account without approval. Most complaints also suggest the company does not uphold the 60-day money-back guarantee posted proudly on their website. Customers say it is impossible to get through to customer service via phone or receive a reply through email. Furthermore, many customers complain of experiencing severe stomach pain and digestive issues after taking the Plexus products.
Weight Loss
Details on Plexus XFactor Plus and Weight loss
While Plexus XFactor Plus does promise a long list of health benefits, weight loss is not one of them. The Plexus company does offer several products listed under the category of Weight Management, including Plexus Slim, Plexus Accelerator, and Plexus Block.
Directions
How to Use Plexus XFactor Plus
To reap the full benefits of this product and help fight dietary deficiencies, the Plexus company instructs users to take two capsules of Plexus XFactor Plus daily, with a meal. Taking the product incorrectly or without a meal may result in stomach upset.
Side Effects
Potential Plexus X Factor Plus Side Effects
While the website does not offer any information or warning about possible Plexus X Factor Plus side effects, as addressed earlier, it appears that a common complaint against the product is stomach upset and digestive pain. By taking a closer look at what ingredients could trigger this response in users, it seems likely that black currant could be a possible culprit.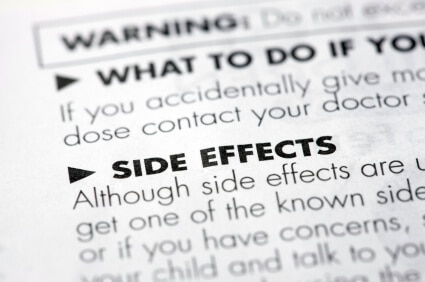 Niacin is also known to trigger several complications in high doses. According to the University of Maryland Medical Center, several adverse reactions to niacin include nausea and vomiting, blurred vision, and, most commonly, flushing combined with dizziness.
The Possible Dangers of Polyphenol Blends
While Plexus promotes polyphenol blends as a wholesome miracle supplement, Pub Med has released information warning consumers of the dangerous health risks associated with the consumption of polyphenol blends.
According to research published in the American Journal of Clinical Nutrition, there are known carcinogenic and genotoxic effects related to specific polyphenols. Research also shows a risk of iron depletion, as consumption of polyphenols will inhibit non-heme iron absorption. This is another reason why it's important to consult with a doctor before purchasing and consuming this product and to take only the recommended daily dosage.
Warnings
Plexus XFactor Plus Product Warnings
As mentioned in the previous section, the Plexus company does not share any Plexus XFactor Plus product warnings on their website. On the product's label, it does state the following signs:
XFactor Plus is not recommended for children under 18
Keep out of reach of children
If pregnant or nursing, consult with a doctor before use
Lawsuits
Plexus XFactor Plus Lawsuits?
Often referred to as "The Pink Drink Scam," Plexus Worldwide has been linked to several lawsuits over its 10-year course of business. There has also been controversy around acknowledging that the Plexus company is a multi-level marketing business, as their product is sold directly from their website and local ambassadors. They earn a commission on each sale they make.
While there is yet to be any lawsuits explicitly related to the Plexus XFactor Plus, TruthInAdvertising.org reports several claims against the company.
Regarding product safety concerns, a California-based nonprofit focusing on hazardous waste and toxic chemicals filed a lawsuit against Plexus in August of 2015. The lawsuit alleged that Plexus failed to disclose clear warnings to their consumers that their product, 96 Protein Go-Pack Chocolate and Fast Relief, contained traces of lead.
Other Claims Against Plexus Worldwide
Updated on February 14, 2017, Plexus received a letter from TINA.org notifying the company of deceptive and unsubstantiated claims currently still in publication, despite Plexus confirming they would be enhancing their compliance procedures. After no response, TINA.org then sent another letter requesting Plexus to remove documentaries from their YouTube channel.
According to TINA.org, these deceptive documentaries gave viewers the false hope that by joining Plexus as an ambassador, they would be able to make enough money to quit their full-time jobs and support a lavish work-from-home lifestyle. After this second request, Plexus complied and removed the videos in question.
Plexus XFactor Plus Alternatives
Looking at the ingredient compilation used in XFactor Plus, the most similar alternatives currently on the market would be the following:
Gundry MD Vital Reds
Concentrated polyphenol blend containing 34 polyphenol-rich superfruits and probiotics
Quick dissolve drink mix with natural berry flavoring
Boosts energy, improves the digestive process, and improves skin appearance
One 30-day supply retails for $69.95
RealDose RealReds
Features protective polyphenol content equivalent to six fruit servings
Fights premature aging and promotes a healthy inflammatory response
Promotes weight loss by reducing fructose and excess calories
Organic, dairy-free, gluten-free, soy-free, and vegan
One 10 oz. supply retails for $67
Pure Encapsulations Polyphenol Nutrients
Contains green tea, quercetin, blueberry, pomegranate, and grape seed
Promotes ocular, cardiovascular, and bone health
Provides metabolism and nervous system support
Contains 180 vegetarian capsules and retails for $53.40
What Users Are Saying
What Users Are Saying
"I have used this product for a little over a year. At first I really liked them. However, I started to have an ever increasing sense of doom and shortness of breath. I had pretty severe anxiety for about 3 months. One day, about 3 weeks ago, I ran out of these vitamins. I just didn't start a new bottle. My anxiety slowly reduced and is now all but gone. I haven't changed anything else so it had to be the vitamins."
"It works amazing."
Bottom Line
The Bottom Line on Plexus XFactor Plus
Multivitamins are commonly used across the world. Plexus Worldwide offer a product in this range that can, in most cases, be taken alongside Plexus Slim, Plexus Block and others. We're all for supplementing, especially if you're dieting and skimping on the vitamins and minerals. But, Plexus XFactor Plus will not promote weight loss.
If weight loss IS what you're looking for, our research supports clinically tested ingredients, which can be found from trusted companies at affordable prices.
Among the best products we've come across is Noom. The time has been taken to research the ingredients and present the results to anyone and everyone. Customer reviews are top many competitors and there's a money-back guarantee.
Plus, you can find a free trial offer for Noom.
Learn More About Noom »