SkinnyMint Review

- 11 Things You Need to Know
SkinnyMint is a two-step detox that promises to be the "ultimate teatox." SkinnyMint claims it is "packed with healthy ingredients," but our research team noted that this 28 day cleanse includes taking Senna leaf daily. Senna claims to not be recommended for long-term use, as it can cause serious side effects and dependency.
What else, our team wondered, should users know about SkinnyMint? We scoured customer reviews, looked for scientific evidence to back up product claims, and summarized it all in this review.
SkinnyMint can be purchased through their Official Site.
Overview
What is SkinnyMint?
SkinnyMint is a brand of detoxifying tea that also helps burn fat. It claims to be the one to start the slimming tea weight-loss trend, using their original two-step Teatox (tea + detox).
The company offers the 28-day Teatox package. The package contains the Morning Boost tea blend and the Night Cleanse tea blend.
The SkinnyMint Ambassador program allows you to earn 15% of every sale you make and get perks, including free product.
Both types of teas use a combination of natural ingredients such as peppermint, guarana fruit, yerba mate, green tea, and more.
The production is based in Germany, where SkinnyMint products' ingredients are carefully selected, sourced, and blended. The packaging is also done in Germany.
SkinnyMint Competitors
How Did SkinnyMint Start?
The brand came into the market in 2014. The SkinnyMint Company operates on three continents. The company's main office is located in Singapore, which is in Asia. The other office is located in Australia.
In North America, SkinnyMint maintains a warehouse in Reno, Nevada, in the United States. SkinnyMint also has a location in Australia.
Fitness enthusiasts and social media celebrities help boost the marketing efforts of SkinnyMint. According to the company, the weight-reducing tea aims to detoxify the user, which helps lose weight.
A SkinnyMint user needs to drink a cup of tea in the morning and another cup in the evening every two days only.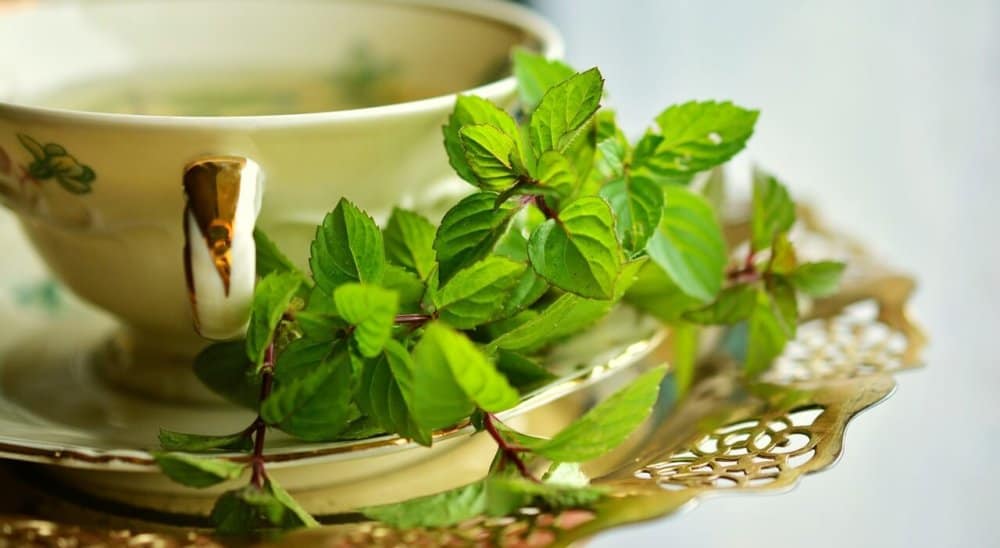 Looking closely at the formulation, the SkinnyMint morning tea blend has a high laxative and caffeine content. Digestive and laxative contents are in the evening tea blend.
The company says that the teas they sell use organic ingredients. This is according to SkinnyMint reviews. However, it is important to note that the FDA in the Philippines warned consumers not to consume SkinnyMint due to its ingredients.
Many of SkinnyMint tea blends consumers are women, although the official website states that the tea blends are also suitable for men.
They clarify that most of the ingredients are more geared towards women, who are technically more conscious of their body shapes than men.
People who want to lose weight respond differently to how the product is presented – a liquid drop, a liquid supplement, pills, powdered formulas, tea leaves, or tea bags.
Steeping tea bags may not be the desired option of some people who want to shed off some pounds.
Scroll below for one of the best products we've seen over the last year.
What Do SkinnyMint Packages Contain?
SkinnyMint's Teatox products are available in a 28-day package. It includes 28 tea bags of Morning Boost and 14 Night Cleanse tea bags.
SkinnyMint also offers a Besties Value Teatox package that comprises two 28-day packages, giving the purchaser 56 Morning Boost and 28 Night Cleanse tea bags.
The company recommends people new to the detox process using herbal teas to give the 14-day starter package. If they are satisfied, they should wait at least six weeks before purchasing the 28-day package.
It is also possible to buy the Morning Boost separately after completing the Teatox program. The company recommends using it in place of regular coffee.
Those who are used to the Teatox program can also drink the Night Cleanse every evening.
However, SkinnyMint also cautions that those who want to use Night Cleanse regularly should refrain from using the product for a maximum of six weeks after completing the Teatox program.
In most cases, it is safer to take the Night Cleanse every other night.
Differences Between SkinnyMint Teatox and SkinnyMint Gummies
The official company website says that it is alright to consume SkinnyMint Super Fat Burning Gummies while still into the SkinnyMint Teatox program. The website says that the two products are complementary, so it is safe to use them together.
The company explains that the teas are to be used for a maximum of 28 days, which they say will guarantee the user that they will start a healthier lifestyle without the unwanted pounds. The SkinnyMint Super Fat Burning Gummies claims that it can be taken for a longer period to maximize weight loss and support the users' fitness regimen.
SkinnyMint says that powerful ingredients are used in the production of the Super Fat Burning Gummies. These ingredients claim to reduce the absorption of fat, boost fat and weight loss, and improve the user's resting metabolic rate.
The Super Fat Burning Gummies of SkinnyMint contains Garcinia Cambogia and Green Coffee Bean, which are proven to suppress the appetite, accelerate fat and weight loss, and boost energy.
Ingredients
SkinnyMint Ingredients
Several brands of detoxifying, cleansing and weight-reducing teas are available in the market today. Due to the proliferation of different brands, it is important to examine the ingredients closely. This ensures that the product includes ingredients that are safe to use by humans and that there would be no cross-interactions among them.
It is better if the ingredients have scientific proof of providing health benefits to consumers. SkinnyMint's website provides a list of the ingredients in their Morning Boost and Evening Cleanse teas.
Morning Boost ingredients:
Green Tea Leaves
The health effects of green tea have been studied. Green tea leaves are rich in antioxidants and contain a high level of catechins.
Yerba Mate Leaves
According to the Brazilian Journal of Medical and Biological Research, there's a "potential beneficial effect of yerba mate use on the cardiovascular system."
Nettle Leaf
The plant is native to western North America, northern Africa, Asia, and Europe, according to Molecules. Nettle contains amino acids and antioxidants.
Dandelion
The National Center for Complementary and Integrative Health says dandelion is an herb used as a "diuretic and for minor digestive problems."
Night Cleanse ingredients:
Senna Leaves
Senna is FDA-approved, with research presented in the African Journal of Traditional, Complementary and Alternative Medicines: AJTCAM noting the "laxative activities of senna species."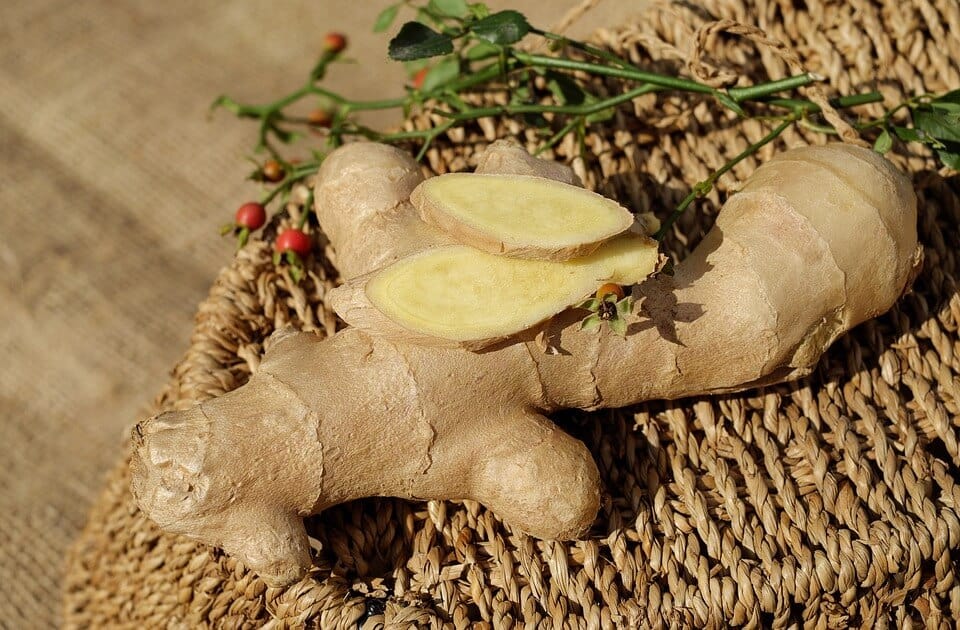 Ginger Root
Ginger is often used as a treatment for "post-surgery nausea," per NCCIH.
Peppermint Leaves
Peppermint is a hybrid of spearmint and watermint and indigenous to the Middle East and Europe. The ingredient may help reduce nausea and aid digestion. Peppermint acts as a stimulant to release digestive enzymes for good digestion.
According to the Avicenna Journal of Phytomedicine, peppermint leaf may improve exercise performance.
Update 2020: Licorice and psyllium are no longer in the formula. Other ingredients in the night formula include: Lemongrass leaf, Peppermint Leaf, Dandelion root, marshmallow root, hawthorn berry, cardamom seed, cinnamon bark, and burdock root.
Does SkinnyMint Work?
SkinnyMint Teatox's ingredients are all-natural and specially chosen for their specific properties. The company said that the blend is created to produce a "food synergy," meaning that the ingredients are harmonious and complementary.
The blend makes the ingredients more potent compared to when used individually. To complete the Teatox program and help users lose weight, SkinnyMint created a two-step program, with two different tea blends to take morning and night.
SkinnyMint does not recommend a strict diet. Instead, it encourages people to eat healthy meals and, at the same time, support their weight loss regimen with exercise. SkinnyMint tea reviews say that weight loss is due to increased metabolism because of the Morning Boost tea's high caffeine content.
The detoxifying process happens even without drinking detox teas. As long as people are healthy, and there is nothing wrong with their kidneys and livers, a detoxifying process will naturally happen. Moreover, the laxatives in the teas might make the user uncomfortable and inconvenienced.
How To Use SkinnyMint?
The company website of SkinnyMint provides plenty of information to understand its products. Users who want to go into their Teatox program can understand how to take the products before buying the teas.
The suggestion for the Teatox regimen:
Morning Boost
Use one teabag each morning, although SkinnyMint also says that it is all right to take the Morning Boost tea any time before 5 pm. The company says that due to the caffeine content of Morning Boost, it might prevent the user from sleeping if they take it after 5 pm. The tea bag can be used up to four times or until the taste becomes bland.
Night Cleanse
SkinnyMint recommends using one tea bag that should be used every other night (there is no information on whether the tea bag can be re-used like the Morning Boost tea bag).
According to SkinnyMint, their teas taste awesome, claiming that 84% of 1094 customers say that they like the Morning Boost tea's taste because they taste fruity, tropical, and fresh. The Night Cleanse tea tastes earthy and fresh.
It is also possible to drink the Morning Boost tea all the time, to help consumers feel energized throughout the day.
One consumer said that she is halfway through the program but does not see any difference. Another said that she gained weight, and others say that the teas do not work as promised. Others think that the program is a scam, while more say that other detox/weight loss programs are more effective and cheaper than SkinnyMint.
Side Effects
Potential SkinnyMint Side Effects
Although SkinnyMint is made from natural ingredients, some people may not tolerate any of those ingredients well. Some could be allergic to any of the ingredients. It is a good thing that SkinnyMint warns consumers to check the ingredients in case they have allergies to certain herbs.
People sensitive to caffeine might not find the product suitable because Morning Boost tea's caffeine content is relatively high, at 80%.
The Evening Cleanse tea blend has orange leaves, hawthorn berries, and peppermint, which continues the detox process. However, it also contains senna leaves. Some may not experience anything, while others may suffer from severe cramping, dehydration, dizziness, vomiting, or diarrhea.
SkinnyMint Warnings
SkinnyMint does caution women who are pregnant or breastfeeding to avoid using the teas. The reason that the blends are too strong for new moms. They did not mention that the teas' caffeine content and laxative effects may also be harmful or risky for the mothers.
They recommend that people below 15 years old should have parental consent before they can purchase or use the teas.
The company also tells potential SkinnyMint Teatox users to check the ingredients of their two tea blends. Some people may be allergic to some of their ingredients, which could put their health at risk.
SkinnyMint also reminds consumers to eat regularly and not skip any meals while on the Teatox program. Moreover, they ask consumers to consult with their doctors if they have any pre-existing medical conditions.
They also recommend that people who want to have a Teatox wait for at least six weeks before starting another SkinnyMint Teatox program.
SkinnyMint Alternatives
SkinnyMint has made many claims, but the absence of scientific proof means that it is doubtful if the product delivers the promised results. Many of the reviews were not that flattering to the company as well. The only complaint filed on the Ripoff Report is a customer who ordered and paid for the product, which never came.
There does not seem to be lawsuits either. However, many SkinnyMint Teatox reviews place more emphasis on the negative rather than the positive benefits of using SkinnyMint detox products. Because each person's response to the detox and weight loss program is different, they cannot provide statistical data on how much weight is lost during the 14-day or 28-day Teatox program. Lyfe Tea is a similar product to SkinnyMint, which has some of the ingredients available in the tea blends of SkinnyMint.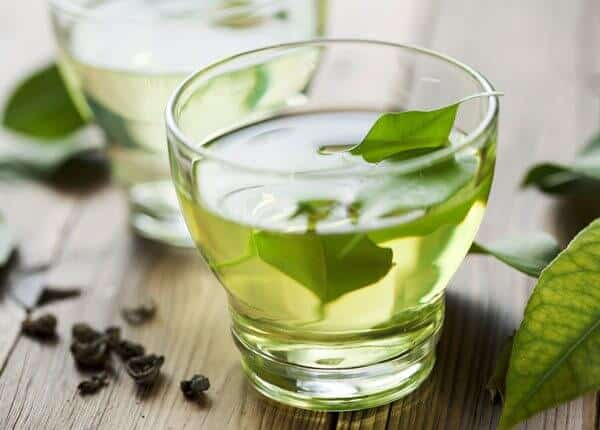 It contains nettle leaf, dandelion leaf, chamomile, senna leaf, ginger root, yerba mate, senna pod, moringa, guarana, and lemon peel. Like SkinnyMint, Lyfe Tea has two blends, one for morning and one for the evening. The morning blend is a boost of energy, faster metabolism, and less appetite. The tea for the evening is the detox tea. Lyfe Tea received several negative comments on how the teas gave them headaches and body aches. They also felt weak after taking the tea. Many complaints that Lyfe Tea did not affect them.
According to the U.S. National Library of Medicine, senna leaves are something to watch out for when looking for detox teas as an incorrect dosage can lead to dehydration, electrolyte imbalance, diarrhea, and vomiting. Watching what you eat is more important than the detox tea. Shape.com does recommend SkinnyMint as a good option.
What Users Are Saying
What Users Are Saying
"Seriously works sure you'll be on the toilet. But who cares you want lose the weight and the bloat? Hey I lost inches on my arms not just my waist, this works!"
"Did absolutely nothing for me. I bought because multiple reviews said it relieved their bloating. I used for the entire 28 days to make sure but no change whatsoever. The taste is not bad so that was fine but way too expensive to just buy for a decent tasting tea!"
"Great taste, less bloating and weight loss!"
Bottom Line
The Bottom Line on SkinnyMint
SkinnyMint tea is a beverage typically used to relieve bloat and help with digestion. While SkinnyMint isn't a weight loss supplement, there's a chance some may notice weight loss. However, this isn't the only product fitting into you weight management plan.
With weight loss comes losing weight and keeping it off. The latter is the more difficult of the two, which is why we believe a strong support system is crucial to your success. With experts at the helm, we stand behind one of the best weight-loss apps we've ever seen.
Of all the weight-loss apps we've reviewed, Noom is, without a doubt, at the top of the list. It provides users with personalized weight-loss plans, exercise tracking, expert advice, human coaching and more.
If you want to give Noom a try, Dietspotlight readers get a free trial offer.
Learn More About Noom »