Skinnytabs Review

- 12 Things You Need to Know
What are Skinnytabs, and should you give them a try to lose weight? Are they safe? We wanted to find out this and more on this diuretic-based supplement.
Our researchers dug into everything from the ingredients to possible side effects – from research to the company behind it all. What's the final take on this product? Do Skinnytabs work? Check out the bottom line.
Skinnytabs can be purchased through their Official Site.
Overview
What are Skinnytabs?
Skinnytabs are detox tablets that claim to "boost metabolism and flatten tummy." The product claims there are no laxatives in the formula, and that's true – but that didn't stop the company from adding in diuretics to increase urination. If you lose weight, you may just be losing water weight.
Journal of International Medical Research – Burdock is most often used as a natural diuretic. It increases urination, which can cause reduced bloating and water weight. However, we found it interesting that, in mice, the extract has been shown to reduce body weight.
 Journal of Alternative and Complementary Medicine – Dandelion extract is another herbal diuretic. With just one-day of use, urination frequency increased significantly.
Nutrients – EGCG, an element found in green tea, has been shown to help fight metabolic syndrome, a health issue with abdominal obesity as a symptom. The caffeine in the mix is not likely enough to boost energy levels or cause a diuretic effect, especially in someone who drinks coffee or caffeinated beverages.
The tabs have been renamed and are currently being sold under the name "Superfood Tabs."
Who Makes Skinnytabs?
Skinnytabs, now known as Superfood Tabs, is created by a company called the Superfoods Company.
Skinnytabs Customer Service
When you need to contact customer service, you can:
Call: 737-204-8551
Email: hello@skinnytabs.com
Products Similar to Skinnytabs
Other Products
Other Skinnytabs Products
Currently, the Superfoods Company sells multiple health supplements. These include Super Amazing Coffee Pods, Super Amazing Instant Coffee, Super Amazing Creamer, Apple Cider Vinegar Gummies, and a tumbler with the old Skinnytabs logo.
Scroll below for one of the best products we've seen over the last year.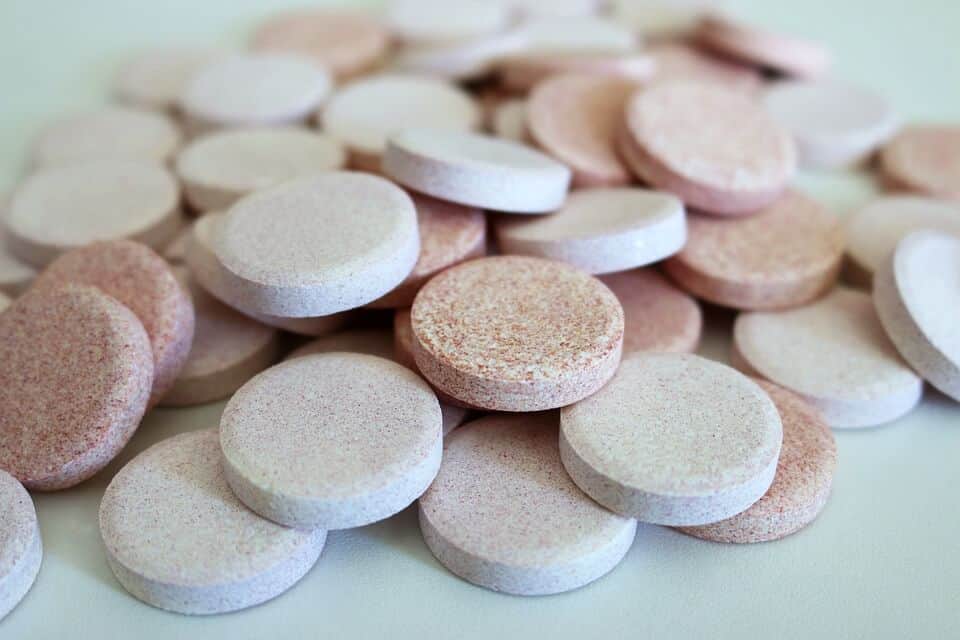 Claims
Skinnytabs Claims
According to the product packaging, when you use Skinnytabs, you are supposed to:
Lose weight
Flush toxins
Burn fat
Boost energy
Reduce bloating
The product is also:
Nut-free
Egg-free
Soy-free
GMO-free
Fat-free
Dairy-free
Gluten-free
Sugar-free
Wheat free
Ingredients
Skinnytabs Ingredients
The ingredients in the Skinnytabs formula are what make this product worthwhile, or a bust. Each provides:
Elderberry Extract
Green Tea Leaf Extract (40mg caffeine)
Matcha Tea Leaf
Burdock Root Extract
Ginger Root Extract
Dandelion Extract
Lemon Balm Extract
Milk Thistle Seed Extract
Asian Ginseng Root
Goji Berry Fruit
Pomegranate Fruit
Aloe Vera Powder
Wheatgrass
Chlorella Algae
Ingredient Details
Details on Ingredients
Let's take a closer look at the ingredients that make up Skinnytabs.
Elderberry Extract: According to research published in Nutrients, "a significant effect of elderberry on cold duration and cold associated symptoms was detected." We found nothing on weight loss in humans.
Beetroot: The big claim with beetroot is nitric oxide (NO) production. According to Atherosclerosis, research shows that an increase in NO has been noted with supplementation, but only in slightly obese men. There is also a connection between beetroot and exercise performance, based on research shared by the Journal of the International Society of Sports Nutrition.
Green Tea Leaf Extract (40mg caffeine): The first significant ingredient in the tablets, at least as it pertains to weight loss, is green tea extract. It's the role in helping prevent metabolic syndrome that's encouraging. According to Antioxidants, green tea leaf extract is a popular choice for its ability to aid in weight loss.
Matcha Tea Leaf: While matcha is a form of green tea, which comes with the same potential benefits as traditional green tea, there's research that shows a possible reduction in stress-related symptoms with the intake of matcha, which contains theanine and arginine, according to Nutrients.
Ginger Root Extract: At times, gastrointestinal issues can cause side effects like bloating. Ginger has been shown to relieve some gastro symptoms, according to Food and Science.
Weight Loss
Skinnytabs and Weight Loss
When you look at the Skinnytabs ingredients individually, there's no much science behind the claim of weight loss. The green tea and matcha extracts are the best bet – otherwise, any weight loss is likely to be water weight due to increased urination.
Side Effects
Skinnytabs Side Effects
There's some caffeine, so that's where you're likely to see side effects. Though there is only 40mg of caffeine per tablet, that can cause side effects in people sensitive to the stimulant. Some side effects associated with caffeine include:
Jittery feeling
Nausea
Excess energy
Trouble sleeping
Directions
How to Use Skinnytabs
You drop a single tablet into 16-20 ounces of your favorite beverage. It takes about three minutes to dissolve completely. Drink after the tablet has finished dissolving.
Cost and Where to Buy
Cost and Where to Buy
You can purchase Skinnytabs on the product website and through trusted online retailers like Amazon.
One box: $85.90
Three boxes: $254.80
The official website also offers plans that include a free tumbler.
Pros and Cons
Pros and Cons
What's the final take on Skinnytabs?
Pros:
It contains a bit of caffeine – though maybe not enough to change energy or metabolism for many.
Cons:
The price is outrageous.
It can take up to three minutes for a tablet to dissolve.
What Users Are Saying
What Users Are Saying
"I bought these to feel better and they help. I feel the difference with mental clarity and energy, but that is most likely the caffeine. I researched the 15 superfoods and they seem to be beneficial. However, it's not a weight loss product in my opinion. Not in any way. If pounds are shed, it is water weight only. It could be a good aid to a weight loss exercise program because of the energy boost – but on its own, I haven't lost weight nor did I expect to."
"I really like the taste of this product. It does seem to help curb my appetite a bit and help with energy levels in the afternoon. I have lost a few lbs in the past 45 days, but nothing significant. It is a nice alternative to another cup of coffee in the early afternoon."
"Tastes okay but I've finished a pack and still struggling with my IBS symptoms. Still bloated and irregular – even after a new exercise schedule and eliminating alcohol."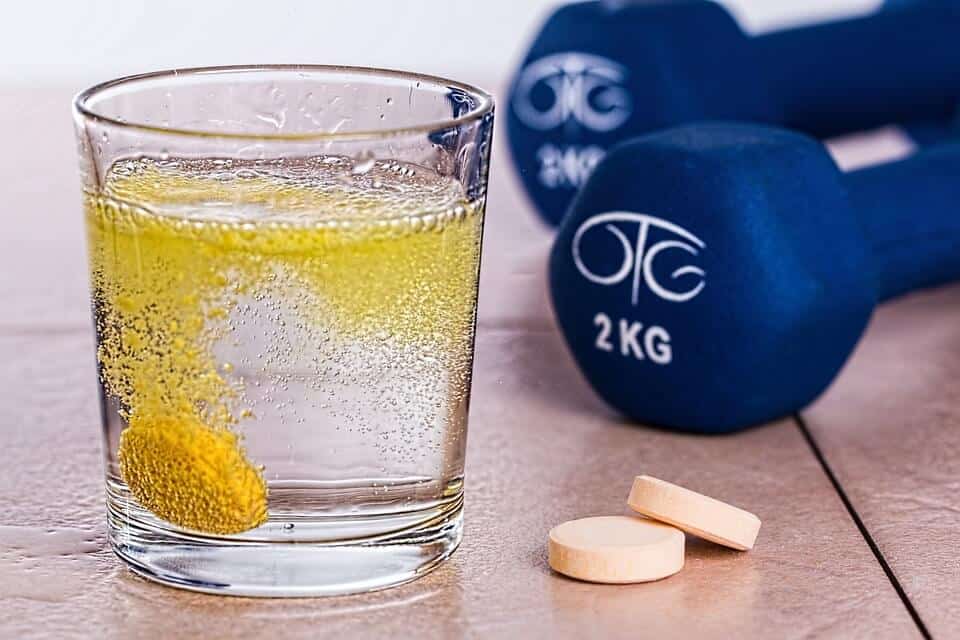 Bottom Line
Bottom Line on Skinnytabs
After hours of research, we had to come down on one side of Skinnytabs or the other. Do Skinnytabs work? Well, the research says the caffeine could boost energy, but the price is out of this world, and we just can't see why this product is any better than other stimulants packed with diuretics.
When you want to lose weight, and you're tired of being on the same roller coaster of weight loss and weight gain, we suggest trying a new solution.
Among the best in weight-loss apps is one called Noom. We love that the app comes from doctors who understand the fight against overweight and obesity. Personal coaching and personalized support are two of the reasons science supports this clinically-proven weight-loss solution.
Plus, we love that Dietspotlight readers can access a free trial offer of Noom for a limited time so you can give it a try.
Learn More About Noom »