Strong By Zumba Review

- 11 Things You Need to Know
Working out to music is a great motivator. But, when you add high-intensity interval training to the mix, Strong by Zumba may be what people are looking for to promote weight loss. Or, is this fitness program too difficult for most? Our research team wanted to get to the bottom of things, so we picked apart what's in the box, potential side effects from the movements, and research supporting the claims. Then, we gathered the research to give you the facts you need.
Strong By Zumba can be purchased through their Official Site.
Overview
What is Strong by Zumba?
To start, let's try to imagine a song that was written specifically for a certain workout. A song re-engineered by professionals to help match every move you make -a beat for every workout, for every move, for every area of your body.
This is Strong by Zumba training. This one-hour workout is as fun as it is intense, designed for those who want to push themselves to the limit.
The website says that Strong, "combines body weight, muscle conditioning, cardio and plyometric training moves synced to original music that has been specifically designed to match every single move," promising to allow you to make it to the very last rep – and beyond.
The goal is to burn the maximum amount of calories while toning arms, abs, glutes, and legs.
The class changes it up often, from burpees to high knees and jumping jacks. Strong by Zumba will keep you moving to various custom beats, making it easy to lose track of time and get lost in the workout.
Strong by Zumba offers a unique take on working out to music. Using a form of high-intensity interval training, Strong by Zumba customizes the music to match each move of your routine. They promise maximum calorie loss and ensure that you not only finish the workout but exceed your expectations.
Does It Work?
Company Information
Zumba Company Information
Zumba was founded in the '90s by Columbian dancer and choreographer Alberto "Beto" Perez.
It originally began as a series of fitness videos sold through infomercials, which rapidly gained popularity.
Zumba infuses dance and aerobics with upbeat music, typical soca, hip-hop, mambo, salsa, and meringue.
Other dance workouts, such as Cize and Hip Hop Abs and Rockin Body, use music as a motivating factor. Around 15 million people around the world take a Zumba class each week.
The classes run around 1 hour and are led by a trained and licensed Zumba instructor. Whether you are young or old, Zumba has a class for you, with step classes, toning classes, and even aqua classes held in a swimming pool.
With more than 10 million DVDs sold, a clothing line, and even video games, Zumba looks to continue its push as one of the industry's most successful and effective workout programs.
Launching in the '90s, Zumba was created to make working out more fun while staying effective. They offer various classes for all ages, DVDs, clothing lines, and even video games.
Scroll below for one of the best products we've seen over the last year.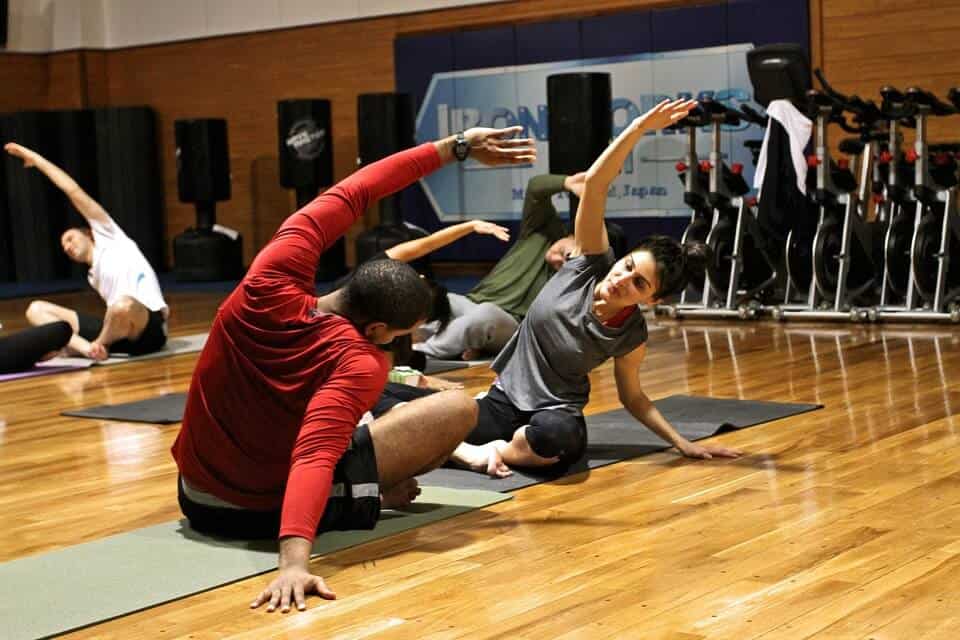 What is HIIT?
What is High-Intensity Interval Training?
High-intensity interval training (HIIT) is a cardiovascular exercise strategy that changes up between short periods of intense exercise with fewer recovery periods.
This means you're giving 100% effort for short periods of time, followed by short intervals of rest. As of 2014, HIIT was found to be one of the top two most popular workout trends.
Studies published in the Journal of Diabetes Research have shown that HIIT significantly reduces the whole body's fat mass and is a "predominant strategy for controlling obesity."
HIIT is an exercise strategy that focuses more on intense periods of anaerobic workout routines with fewer intense recovery periods. Although not for everyone, HIIT is effective as a way to tone muscle and "control obesity."
Benefits
Benefits of High-Intensity Interval Training
While researching high-intensity interval training, we came across a bevy of benefits to this strategy. Let's take a look at some of the most noteworthy:
Heart Health
For the more seasoned fitness gurus, participating in HIIT can do wonders for your heart health. A study published by the Journal of Physiology from 2006 found that participants engaged in HIIT workouts for eight weeks doubled their endurance on a bike.
Increased Metabolism
Most people who work out or diet want one thing first and foremost – to increase metabolism.
According to Applied Physiology, Nutrition, and Metabolism, HIIT workouts can help individuals lose weight.
Anti-Aging
HIIT doesn't only aid in burning calories but has been found to regulate the aging process, according to a study by the Clinical Interventions in Aging. This means you aren't just working out to lose fat or burn calories, but to look and feel younger as well.
Can be Done Anywhere, Without Equipment
One of my personal favorite things about HIIT workouts is they are extremely low-budget and can be done from literally anywhere. It doesn't require any equipment, and all you need is a little bit of personal space. Typically, HIIT workouts take advantage of your body weight, so a variety of different methods can be used to get your heart pumping and feel great – no matter where you are.
HIIT workouts are extremely beneficial for some great reasons. We listed just a few, but the list can go on and on…
What Makes it Fun
What Makes Zumba So Much Fun?
One of the highlights we keep reading about Zumba is that it's fun. Fun? That's right.
Zumba has individuals of all ages lining up to dance, lose weight, and feel great – But why?
The answer is extraordinarily simple: Dancing is fun, and when utilized properly, can be a highly effective workout strategy, according to an article by the British Journal of General Practice.
Their classes are typically set to upbeat, fun music. They encourage everyone to "join the party," whether you are a seasoned dancer or a novice. Leave your shame at the door and boogie. According to a study conducted by Len Kravitz of the University of New Mexico, music appears to motivate to exercise.
Strong by Zumba training is no different. Although the workouts are a bit more intense, the key "fun factor" is still at the forefront.
Zumba finds ways to optimize fun while implementing workout routines that anyone can get into.
Charities
Zumba Charities
Zumba doesn't only take joy in helping people take control of their bodies and health. After a little digging, we discovered that they are actually a whole lot more than meets the eye.
Their Zumba Instructor Network (and with help from their fans) has raised millions for a slew of different charity organizations, including childhood obesity and many more.
With over 9380 Zumbathon charity events and activities under their belt, they've raised a total of $3.5 million across 83 countries.
Zumba has hosted thousands of charity events and activities to raise money and awareness for some of the world's most important causes.
Party in Pink
What is Party in Pink?
Party in Pink is an awareness and charity campaign to shed light on a growing and great cause.
Zumba partners with Susan G. Komen for the Cure to start much more than just an "awareness campaign" – they've started a movement – raising $500,000 in their first "Party in Pink" and more than $3 million in total.
Cost
What Does Zumba Cost?
A Zumba class will run you around $5-$20 per class. This all depends on the location and the instructor.
Kids can enjoy Zumba as well; they offer up Zumbatomic classes for children 4-12 years of age. These classes run around $12-$15. This also depends on the location.
If you want to take advantage of a private Zumba lesson, they cost about $85 per hour. Private classes are a great way to spend one-on-one time with a licensed instructor.
You can learn popular, and advanced Zumba moves.
You can host a private Zumba event for about $10-$15 per person for 10-20 people.
The Zumba DVDs and video games run around $25-$90, depending on the retailer.
Zumba offers some different products and sessions for individuals of all ages. The prices, to us, seem very reasonable for what's offered.
Does It Work?
Does Strong by Zumba Training Work?
The big question of the day is whether Strong by Zumba will work for you or not. So will it?
We've read through reviews, spoke with people who have attended Strong by Zumba classes, and researched every angle of their workout programs.
What we found were happy people who were glad they signed up for classes. We found excellent reviews and a ton of research backing up HIIT.
Each person is different, and each person has their own "wall" or level of endurance. Zumba seems to focus on making you forget all of that and just encourages you to let loose and have fun – ultimately, forgetting that you're working out at all.
Strong by Zumba, training is more advanced, but the principles seem the same.
Based on countless online reviews and our research, it seems this class is a breath of fresh air for those who want to get in shape while enjoying every second of it.
What Users Are Saying
What Users Are Saying
"I really enjoyed this workout, Zumba is one of the best workout videos on the market. Do not hesitate to buy this and get ready to sweat the pounds away."
"I like to workout, but this workout Dvd The Exercise instructor was all over the place with the exercises. Great value, but she rush right through it. I am going to return this Dvd and get my money back."
"Just got this tape yesterday and opened it right away. I only did 1/2 the routine (total is 60 min) but I burnt 325 calories in no time. I am anxious to finish the routine today and work my way up! Great find."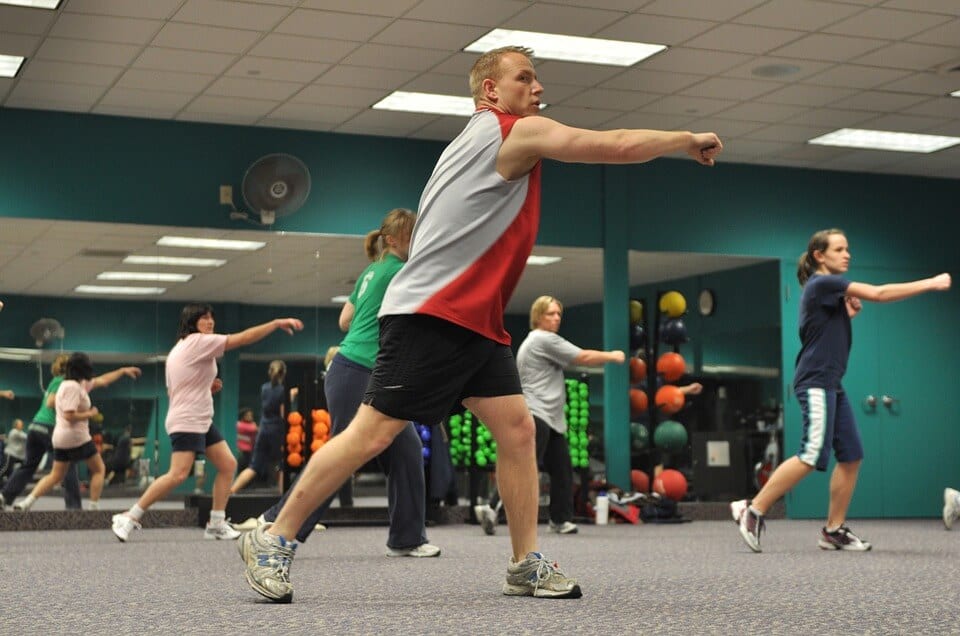 Bottom Line
The Bottom Line on Strong by Zumba
Zumba has been a staple in the fitness world for years. The fitness program has helped people lose weight and improve their lives. Now, with Strong by Zumba, people have a way to kick their weight loss regimen into high gear. However, that's not the only option.
With weight loss, you'll need the benefits of a fitness program such as Strong by Zumba, healthy eating habits, and a support system to keep you on track.
Among the best weight-loss apps we've seen this year is one called Noom. It provides everything you need to lose weight, including human coaching, one-on-one support, personalized meal plans, and more.
Also, the team behind Noom is so confident in their app that they're offering Dietspotlight readers a free trial offer.
Learn More About Noom »