Tonal Gym Review

- 13 Things You Need to Know
Some call it "The Smartest Home Gym," while others say Tonal Gym "The Future of Fitness." Either way, this fitness device is certainly a new innovation in home workouts, but does it work? Is this workout device the right option for you?
To learn everything about Tonal Gym, we did some investigating, delving deep into this product's features, price options, coaching availability, and more. Make sure to check out the bottom line to find out our research team's final opinion on this device.
Tonal Gym can be purchased through their Official Site.
Overview
What is Tonal Gym?
At first glance, Tonal Gym looks like a flatscreen television. Behind the glass, you'll find a sophisticated digital weight system that uses electromagnetic weights to provide 200 pounds of resistance.
The 24-inch touchscreen display allows you to select a workout from the Tonal membership playlist, a song from Apple Music, or a station from Tonal Radio. The adjustable arms at the sides of the device help you perform upper and lower body exercises.
Before delving deeper into this workout device, let's take a look at what a few of the studies have to say about the potential benefits of this kind of exercise.
Tonal Gym Competitors
Who Created Tonal Gym?
Tonal Gym is the brainchild of Aly Orady. Orady struggled with weight as a child and was able to lose 70 lbs as an adult after months of strength training. Recognizing the difficulty of maintaining the schedule, Orady wanted to create an intelligent home gym that would allow people to get a gym-quality workout at home.
Tonal Gym Customer Service
When you visit the Tonal homepage, a chat window pops up, prompting you to ask any questions. The site also has a robust customer support forum.
Users also may call (855) 698-6625 every day from 9 a.m. to 10 p.m. Customer support representatives are also active on Instagram, Facebook, and Twitter. You can find more information about contacting customer service in the Tonal Gym manual.
Scroll below for one of the best products we've seen over the last year.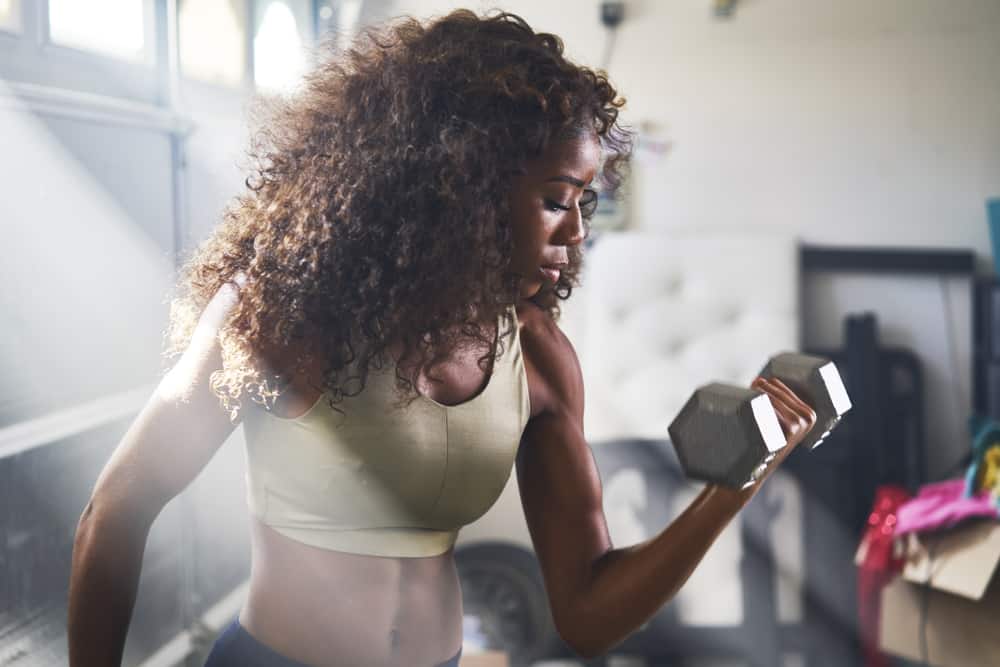 Claims
Tonal Gym Claims
With Tonal's intelligent home gym, you can perform over 170 exercises, such as goblet squats and chest presses. This smart gym learns how strong you are and adjusts the weights accordingly.
As you progress in your strength training, you can compare your progress with other users in your age group. Because this gym can adjust as you progress, the company promises "no more wasted workouts."
Tonal promises more cues than a live personal trainer. The built-in sensors analyze your position and form to offer corrections and adjust the weight. The sensors also will detect muscle fatigue while in Spotter Mode and adjust the weight down to prevent injury.
Equipment
Tonal Gym Equipment
When you purchase Tonal, you will receive the flatscreen mirror device with a 24-inch touchscreen display. Adjustable arms work with the weight system to create resistance so that you can perform over 170 different exercises.
The optional smart accessories bundle includes smart handles, a smart bar, rope, and bench. These accessories work with the patented T-lock system to increase the number of exercises you can perform with the Tonal system. You can use your accessories, but you will need to purchase special adapters.
Tonal Gym Dimensions and Installation
According to the Tonal Gym manual, Tonal is 50.9 inches high, 21.5 inches wide, and 5.25 inches deep.
Due to safety concerns, a Tonal Gym technician must install the equipment. The technician will deliver and install the device by mounting it to the studs on your wall. The installer also will set up the device and connect it to your home WiFi.
Tonal Gym Workouts
The subscription includes various exercise programs, such as high-intensity interval training, kickboxing, barre, and yoga. As you exercise along with the instructor, Tonal will adjust your resistance, check your form, and count your reps.
Research shows that these workouts provide a lot of benefits. Studies published in The American Journal of Cardiology, World Journal of Cardiology, and the Journal of Research in Medical Sciences found high-intensity interval exercise to benefit cardiovascular health.
If working out with an instructor isn't for you, you can choose the Free Lift option. In this mode, you can choose each weight. Tonal will track your progress and suggest the correct weight and form.
Weight Loss
Tonal Gym and Weight Loss
Research published in Current Sports Medicine Reports, Obesity Reviews, and PLoS One shows that strength training reduces visceral fat, helps control glucose levels, improve cardiovascular health, and many other benefits. Tonal Gym provides a strength training workout that is beneficial for weight loss.
According to research in the Journal of Sports Medicine and Physical Fitness, an exercise program that includes aerobic and resistance training, combined with a weight loss program, significantly decreased body fat while increasing lean muscle mass.
Subscription
Tonal Gym Subscription, Cost and Where to Buy
Buyers may purchase Tonal Gym at the Tonal website for $2995.
Additional costs for the Tonal Gym include:
Monthly membership: $49 per month (12-month minimum purchase required)
Delivery and installation: $250
Optional smart accessories bundle: $495
Financing is available through Affirm at 0% APR and as low as $149 per month. Financing through Affirm includes the membership, delivery, installation, and the smart accessories bundle.
How to Cancel Tonal Gym
The Tonal Gym requires membership for the first year of ownership. After one year, you may cancel the membership and lose access to the workout programs. Tonal offers a 30-day trial period. If you return the device within the trial period, you will receive a full refund.
Tonal Gym Alternatives
One popular Tonal Gym alternative is Mirror. Mirror or Tonal Gym provide resistance training for a home-based workout. The Mirror workout program includes strength training, kickboxing, yoga, and more. Mirror or Tonal Gym also will allow you to adjust your form and provide corrections, but Mirror will not adjust the resistance for you.
The Tempo comes with a weight set that you store on a rack on the device. Tempo uses 3D mapping to create an image of you as you work out. Tempo then provides corrections to your form. Like Tonal Gym, Tempo counts your reps and makes recommendations on how much weight to lift. Unlike Tonal Gym, Tempo will not change the weight for you.
Pros and Cons
Pros and Cons
Pros
Easy to store
Perfect for small spaces and apartment dwellers
Only smart mirror that adjusts the weight for you
Wide range of exercise programs and free weight mode
Cons
$1000-$2000 more than competitors' smart mirrors
Requires professional installation
Must pay a fee to uninstall and reinstall if you move
Requires initial membership at $49 per month
What Users Are Saying
What Users Are Saying
"I love my tonal! I'm on week 38 straight."
"Tonal I finally got my Tonal and just to find out there is a 49$ monthly subscription on top of the 3500$ price. (I am not even able to use the machine with free weights or anything without paying the fee). You sale people told me it was include in the first year for the hole family and now it is not. It is borderline a scam and I am extremely disappointed. I have called you custom support to come pick up my machine again."
"Could totally use the desk and chair setup. Working from home has been so hard on my body from all the sitting and lack of proper setup. Absolutely love my Tonal! The whole family has been using it. I can't stop talking about it to friends and family."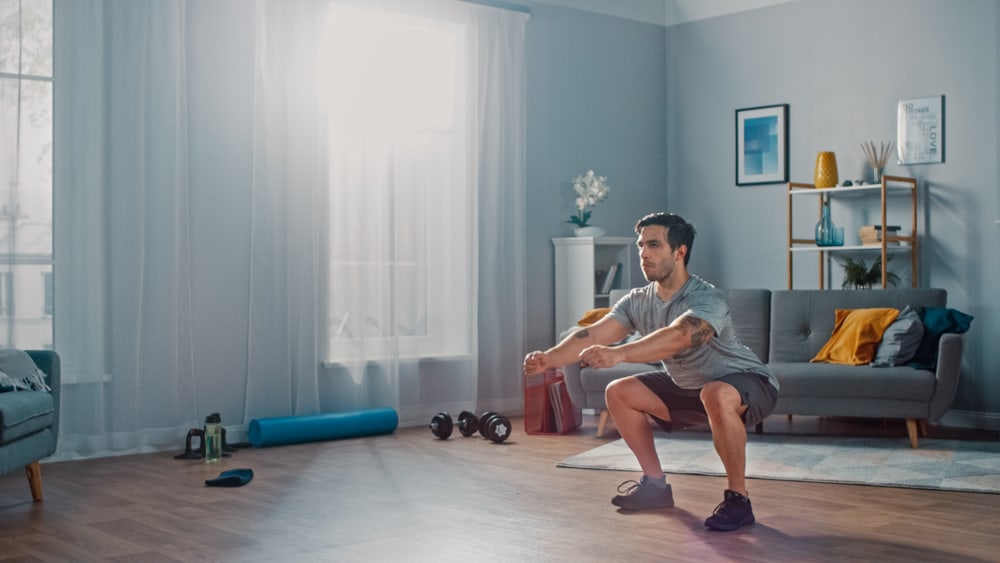 Bottom Line
Bottom Line on Tonal Gym Results
If you're looking for a futuristic twist on the home gym with all the benefits of a personal trainer, then Tonal Gym is for you. This is not your parents' exercise bike that gathers dust in the basement – Tonal is a statement piece meant for the living room. However, it may not be the most suitable option for everyone, especially when it comes to high prices and installation fees.
If you're looking to lose weight with a weight-loss system that's backed by clinical studies, we have the solution for you.
Among the best weight-loss systems available on the market is one called Noom. We like that the program offers tons of personalized features, like coaching and meal plans, to help users make lasting changes to their lifestyles.
Ready to give the program a try? Right now, all Dietspotlight readers have access to a free trial offer of Noom.
Learn More About Noom »