TLC Resolution Drops Review

- 12 Things You Need to Know
TLC Resolution Drops claims to help users cut cravings, aid in healthy weight loss, and improve the health of the nervous system – all without the need for major diet changes. Total Body Changes claims that 30 drops a day, alongside their Resolution program, can lead to real weight-loss results, so our team decided to investigate further into the supplement.
What is in the Resolution Drops? Are there any research studies to back the ingredients in this liquid supplement? Are there any side effects to worry about? Keep reading to the bottom line to learn more about TLC Resolution Drops and whether or not they can help you lose weight!
TLC Resolution Drops can be purchased through their Official Site.
Overview
What is TLC Resolution Drops?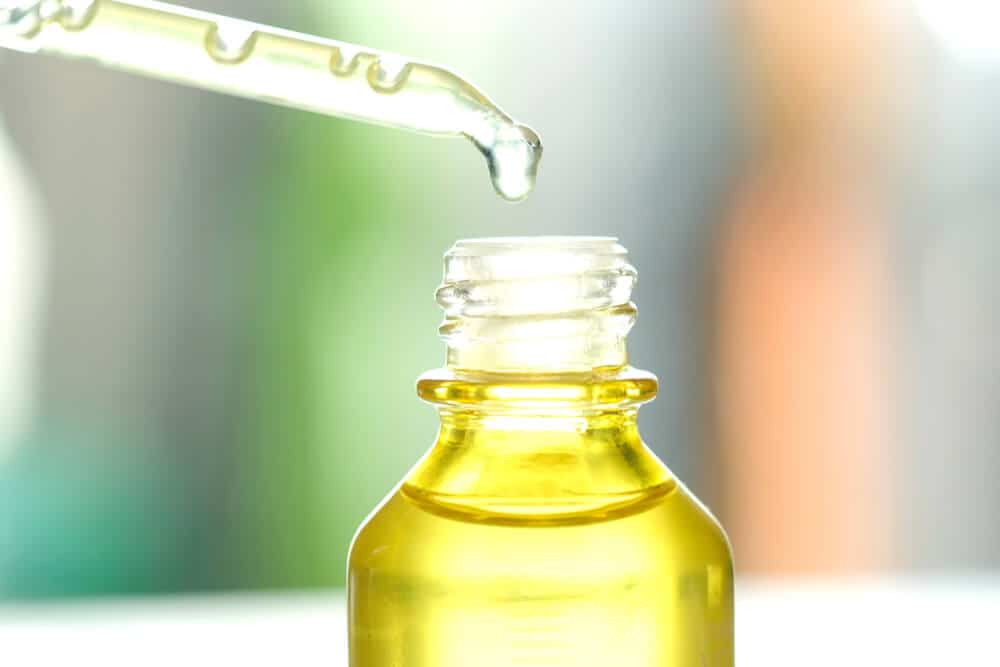 TLC Resolution Drops, or Total Life Changes Resolution Drops, is a weight-loss supplement that claims to primarily work by reducing the appetite.
According to TLC, one of the greatest challenges during a weight loss regime is fighting off cravings. When individuals are attempting to eat healthily, cravings can become a major downfall. From a quick snack to passing a fast food restaurant you love, cravings can kill any diet, which is where Resolution Drops claims to help.
The idea behind these weight loss drops is to wash away toxins and fats from your system to lose weight quickly and safely while helping to reduce food cravings, but is there any science backing these claims? Before jumping in headfirst to learn more about TLC Resolution Drops, let's see what some of the ingredient research has to say:
Energy Procedia Journal – Research published in this study noted that although Fucus Vesiculosus may be useful for its macroalgae content, researchers suggest that the ingredient should not be consumed as a food product if grown in certain regions.
Indian Journal of Homoeopathy – According to this study, Calcarea Carbonica can be used to treat certain inflammatory conditions.
Alternative Therapies in Health and Medicine – This research found that Lycopodium clavatum was not able to reduce or prevent body weight gain.
TLC Resolution Drops Competitors
Who Makes TLC Resolution Drops?
Founded and created by Jack Fallon, the Total Life Changes (TLC) company is based out of The Netherlands and manufactures a range of wellness and health products, including Resolution Drops. Their extensive product line ships worldwide and includes everything from essential oils to weight management supplements.
Scroll below for one of the best products we've seen over the last year.
Total Life Changes Customer Service
TLC customer service can be contacted via Facebook, Instagram, YouTube, and Twitter or by calling 1-810-471-3812 from 24/7 from Monday-Saturday and Sunday from 8 AM-6 PM.
Individuals can also visit their office at 6094 Corporate Dr. Fair Haven, MI 48023. On the official website, there are some free samples of certain products available as well.
Other Products from the Makers of TLC Resolution Drops
Total Life Changes offers a variety of products ranging from health and wellness to coffee, energy packs, essentials, apparel, tools, and beauty and hygiene. Some of their most popular products include:
Iaso Tea
Resolution No. 20
Iaso Resolution Drops
NutraBurst Nutritional Drink
Delgada Coffee
Claims
TLC Resolution Drops Claims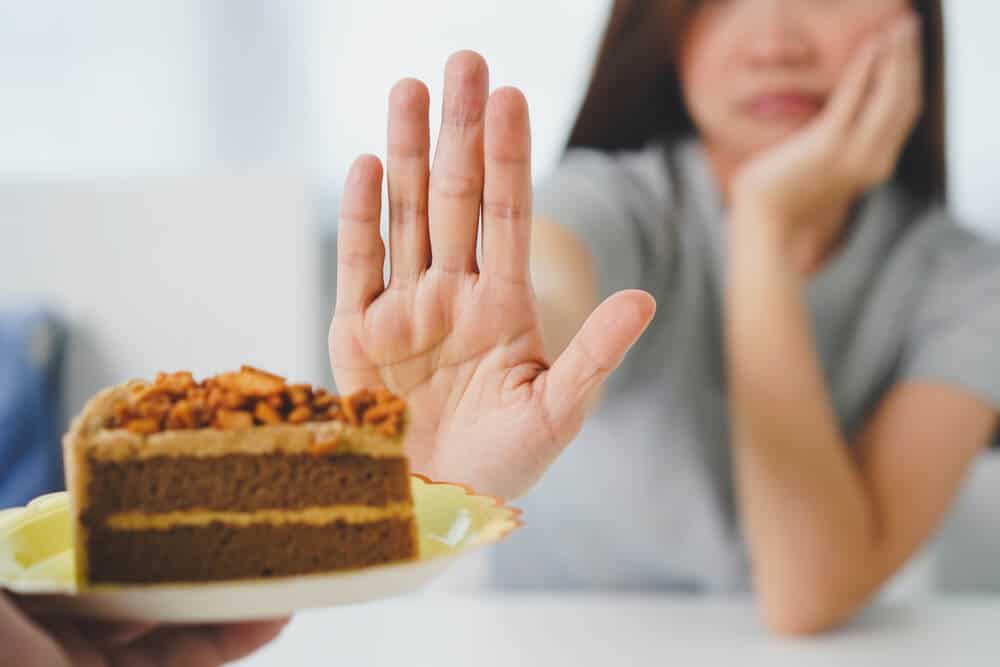 TLC Resolution Drops claim to be better than the average appetite control product. They also say it is the best option for those who are trying to lose weight.
According to Total Life Changes, consuming the drops in conjunction with a low-calorie diet can help users lose weight fast. Additionally, TLC claims that many reviews back up these drops.
Ingredients
TLC Resolution Drops Ingredients
The primary ingredients in these drops include:
Calcarea Carbonica
Fucus Vesiculosus
Graphites
Ignatia Amara
Lycopodium Clavatum
Nux Vomica
Do the TLC Resolution Drops Work?
Let's have a closer look at the main ingredients and their impact to see if these drops can work as claimed:
Calcarea Carbonica
Typically abbreviated as Calc Carb, Calcarea Carbonica is an impure variant of calcium carbonate that is mostly found in oyster shells. A 2020 study published in Homeopathy determined that this ingredient is usually given to obese individuals to help stop sugar cravings and ease anxiety.
Fucus Vesiculosus
Usually known as Bladderwrack, the Fucus Vesiculosus seaweed is used as medicine for a variety of ailments. A study published in Natural Product Communications found that Fucus Vesiculosus is used to treat glucose levels in those with obesity.
Ignatia Amara
Also known as Strychnos Ignatia, Ignatia Amara is derived from the St. Ignatius bean tree indigenous to the Philippines and some areas of China.
This homeopathy remedy is often used to relieve anxiety. A study published in the Journal of Alternative and Complementary Medicine that used Ignatia Amara on children with migraines found that this substance was useful with the condition.
Lycopodium Clavatum
The book titled Management of High Altitude Pathophysiology by Kshipra Misra and Anuja Bhardwaj found that Lycopodium Clavatum's homeopathic properties could a variety of conditions. Although studies continue, Lycopodium Clavatum is showing promise to reduce fatigue.
Nux Vomica
Also called the strychnine tree which is native to India and nearby countries, Nux Vomica contains seeds that are used as treatments for eye and digestive conditions, according to the Journal of Ayurveda and Integrative Medicine.
Another study published in the American-Eurasian Journal of Sustainable Agriculture uncovered that Nux Vomica reduced inflammation of the paws of rats, though it is uncertain what kinds of health benefit this would translate to in humans.
More research in BMC Complementary and Alternative Medicine found that the ingredient could reduce oxidative stress in rats as well.
Weight Loss
TLC Resolution Drops and Weight Loss
One of the benefits of using TLC Resolution Drops is the potential for weight loss, but there isn't much evidence showing the ingredients can actually help users shed extra pounds.
At most, some of the ingredients in this blend may be able to reduce inflammation.
Side Effects
TLC Resolution Drops Side Effects
There are no reported side effects from consuming this product. However, it is still best to consult with a medical professional before trying TLC Resolution Drops.
How to Use TLC Resolution Drops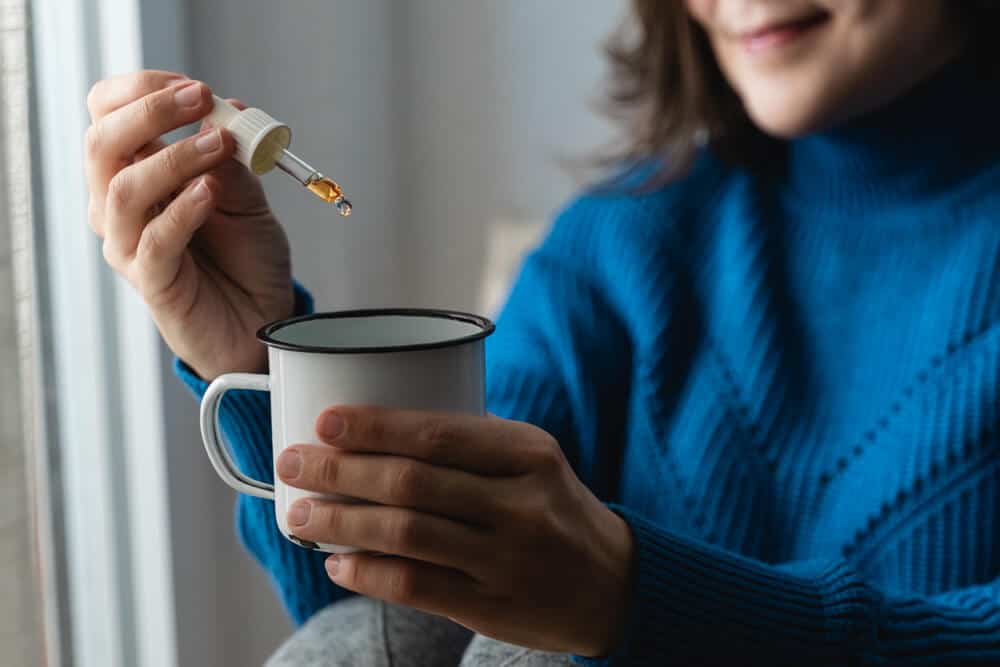 The manufacturer recommends taking 10-15 drops before a meal, three times per day. If you are under the age of 18, breastfeeding, or pregnant, it is not advised to take this product.
Cost and Where to Buy
While the price of the drops varies based on retailer, online companies like Amazon cost $74.95 for a container. Individuals can also purchase directly through the manufacturer's website for $59.95 per container.
Pros and Cons
Pros and Cons
Pros
The drops contain all-natural ingredients.
The ingredients in the drops may help reduce inflammation.
Cons
There isn't much evidence showing that this blend can help individuals lose weight.
The product is expensive.
Individuals must follow a 1200 calorie-per-day Resolution meal plan for the promised weight loss.
Bottom Line
Bottom Line on TLC Resolution Drops Results
TLC Resolution Drops are meant to control your appetite, but most of the studies surrounding the ingredients in this product show the product may be able to help with inflammation and anxiety. Additionally, the drops are expensive and require a restrictive diet for optimal success, which may not be the best option for everyone.
Although these health drops may be easy to use, there is no guarantee they will actually help you lose weight. That's why more and more people are opting for a more customized weight-loss solution that can help them make healthier choices.
Noom is one of the most popular weight-loss programs available today, especially since it offers tons of tools to help users lose weight without the need for restrictive dieting. On their app, the company uses daily educational tools, food logging, 1:1 coaching sessions, health tracking tools, and more – all so users can improve their health status easily.
In fact, Noom is so confident in their program that they are offering all Dietspotlight readers a free trial offer for a limited time. If you are ready to change your lifestyle, make sure to give it a try today!
Learn More About Noom »