Truvy Belly Blaster Review

- 12 Things You Need to Know
The Truvy Belly Blaster kit claims it can supplement exercising and dieting efforts to help users achieve your weight goals. Through a combination of the company's products, this collection also claims to help individuals cleanse their organs, improve sleep quality, and balance bodily chemistry.
We dove deep into the individual ingredients of the products and the science behind them to see if the supplement is worth it. Make sure to keep reading to the bottom line if you are ready to learn more about Truvy Belly Blaster results!
Truvy Belly Blaster can be purchased through their Official Site.
Overview
What is Truvy Belly Blaster?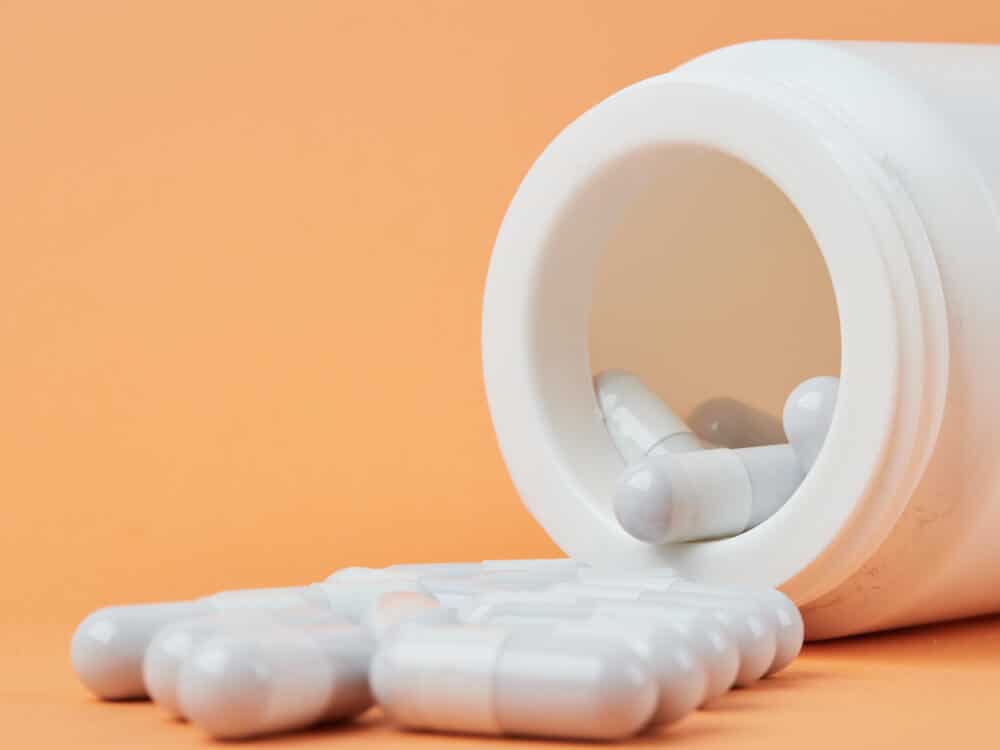 The Truvy Belly Blaster diet kit is a dietary supplement that claims to help users lose weight. The ingredients used to manufacture the Truvy weight loss pills say they support weight loss by increasing the body's metabolism, suppressing food cravings, burning fats in the body, and providing the body with sufficient energy.
The following are studies that document the potential benefits of these ingredients:
Truvy Belly Blaster Competitors
Who Makes Truvy Belly Blaster?
The Truvy Belly Blaster kit is manufactured by a company called Truvy. Formally Truvision Health, Truvy is located in Draper, Utah.
As a part of the supplements industry, Truvy claims it creates a range of products that are mostly geared to help with weight loss.
Truvy Belly Blaster Customer Service
Truvy does all of its marketing and selling online. The company mostly primarily sells its products on its website. However, it has also partnered with e-commerce options like Amazon and eBay to make its products more accessible.
The company offers free shipping for orders that reach a particular threshold. The free shipping offer applies to different destinations and the order's value. For example, for orders being shipped within the United States, one gets free shipping if the order is worth $129 or more. For orders below this quota, a standard shipping fee applies.
Truvy Belly Blaster Return Policy
Truvy also has a return policy that allows customers to make returns within 30-days of purchase as long as the product is in marketable condition. Customers who make returns only receive 90% of their refund.
You can contact the company to order a sample of the Truvy Belly Blaster kit before you make a bulk purchase. Truvy has a sample program that allows customers to purchase a sample for $29. The company also offers healthy weight loss tips on its blog.
Other Products from the Makers of Truvy Belly Blaster
Other than manufacturing weight loss supplements, Truvy also manufactures various products ranging from vitamin and mineral supplements, protein powders, skin patches, and hydration super drinks to help keep the body at optimal functions.
Scroll below for one of the best products we've seen over the last year.
Claims
Truvy Belly Blaster Claims
The claim Truvy makes for its Truvy Belly Blaster weight loss kits is based on the ability of critical ingredients in the products proven to help in weight loss.
These key ingredients claim to help in burning fat as fuel by:
Optimizing the body's metabolic procedure
Acting as an appetite suppressant and curbing hunger
Boosting energy levels
Helping to burn fat in the body
Truvy Belly Blaster Products
The Truvy Belly Blaster kit includes four products:
The Truvy TruFIX/ Tru™ – It contains natural plant extracts and helps maintain optimal blood chemistry and liver functions.
The Truvy TruCONTROL™ – It supports energy production to help you burn stubborn body fat, suppress your appetite, curb cravings, and make you more energized.
The Truvy reNU™ – It supports body detoxification, supports optimal liver and healthy bowel functions, and energy production to help with weight loss.
The Truvy Heart and Hydration™ – It's a healthy alternative to carbonated drinks. It facilitates hydration and replenishment of body electrolytes and supports cardiovascular functions. The Truvy heart and hydration pack comes in different flavors, including watermelon, grape, elderberry, and grapefruit.
The purpose of these Truvy products is to provide the body with sufficient nutrients that will make it easier for users to lose weight.
Ingredients
Truvy Belly Blaster Ingredients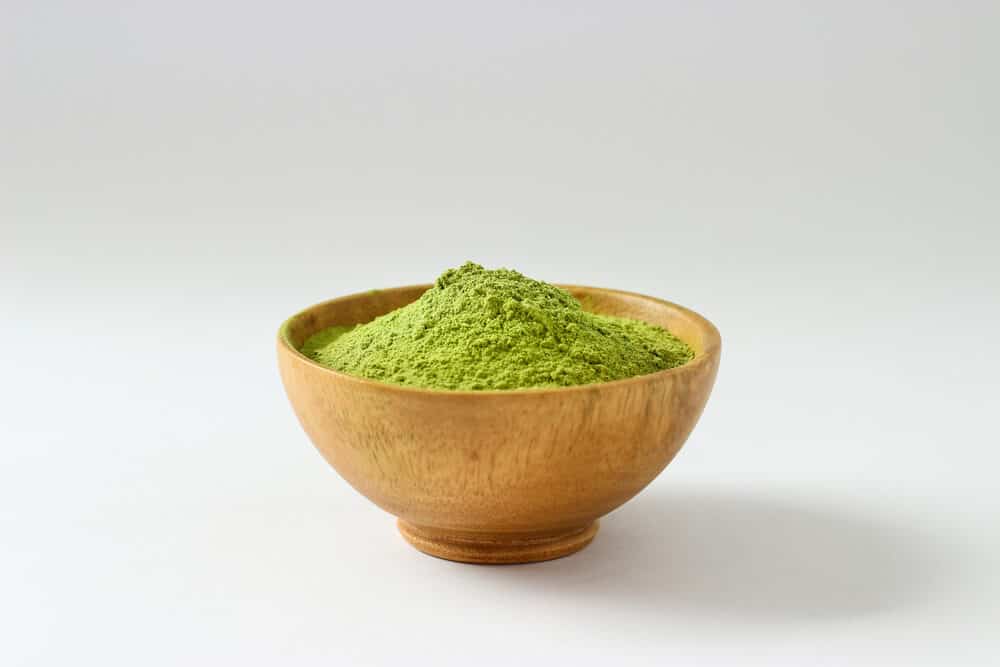 The following are the different weight loss products included in the Truvy Belly Blaster kit and their key ingredients. These ingredients also include certain minerals that we need from our diets to help the bodies to function properly.
Truvy TruFIX
Ingredients in this blend include:
Green Coffee Bean Extract
Raspberry Ketone
Cinnamon Bark Extract
Alpha Lipoic Acid
Zinc
Selenium
Copper
Chromium
Vanadium
Cellulose
Silicon Dioxide
Stearic Acid
Truvy TruCONTROL
TruCONTROL contains:
Vitamin B6 (as Pyridoxine HCl)
Iron (as Ferrous Fumarate)
Dutch Cocoa
Octodrine HCL
Green Coffee Bean Extract (Natural Caffeine)
Green Tea Leaf Extract (98% Polyphenols)
Citrus Aurantium Extract
Theacrine
Evodiamine
Hordenine HCL
Black Pepper Fruit Extract
Dendrobium Nobile Extract
Truvy reNU
reNU ingredients include:
Green Tea Extract
Cascara Sagrada Bark
Ginger Root Extract
Dandelion Root
Aloe
Turmeric
Milk Thistle Seed
Truvy Heart and Hydration
This blend contains:
CoQ10
D-Ribose
Di-Calcium Malate
Di-Potassium Phosphate & Potassium Citrate
Elderberry
Ginseng
Does Truvy Belly Blaster Work?
Truvy Belly Blaster products contain common weight loss ingredients that are also present in most commercial fat-burning supplements. These key ingredients include:
Green tea
Green tea helps in weight loss by boosting metabolism and promoting thermogenesis. One study in Antioxidants in Sports Nutrition noted that the administration of about two cups of green tea per day is associated with reduced body weight and body fat.
Green tea contains caffeine and natural antioxidants called catechins. One of the catechins present in green tea is epigallocatechin-3-gallate (EGCG). Both caffeine and ECGC help with weight loss.
Another study in Nutricion Hospitalaria has also shown that consuming EGCG and caffeine for at least 12 weeks is linked to the significant reduction of body fat and weight loss.
Green Coffee Bean Extract
Green coffee bean extract contains caffeine and chlorogenic acids, which are ingredients included in most commercial fat-burning supplements.
One study in Critical Reviews in Food Science and Nutrition found that caffeine could reduce body weight. Additionally, the Iranian Journal of Pharmaceutical Research found that this compound may help reduce calorie consumption is taken before meals.
Raspberry Ketone
Raspberry ketone is a substance found in raspberries. It is responsible for their distinct smell. A synthetic version of this ketone is sold as a weight supplement.
However, one study in Food Functions noted the ingredient did not lead to weight loss.
Vitamin B6
Vitamin B6 is significant in the metabolism of proteins, carbohydrates, and fats, according to research in Cells.
Selenium
Selenium is a mineral in charge of making certain hormones, according to the International Journal of Endocrinology. These kinds of hormones regulate the metabolic functions of the body, including how many calories your body burns.
Polyphenols
Polyphenols are a group of chemicals present in many fruits and vegetables. A study in Nutrients found that a diet rich in polyphenols will help with weight loss in elderly populations.
Weight Loss
Truvy Belly Blaster and Weight Loss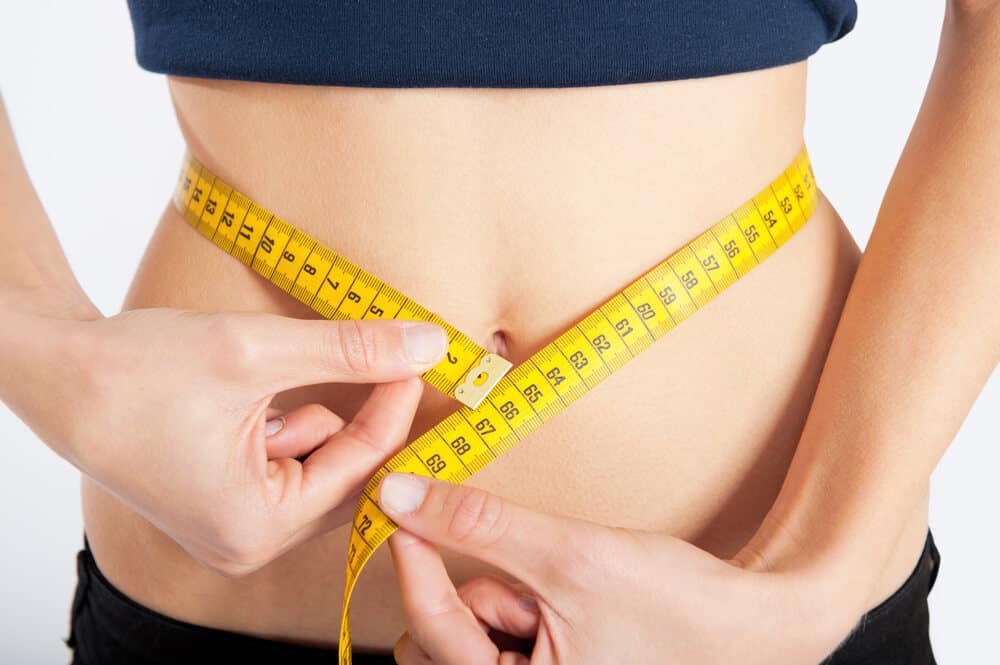 There is no clinical research that demonstrates the products included in the Truvy Belly Blast kit can support the company's weight-loss claims. Additionally, Truvy Belly Blaster reviews on how effective the diet kit works is a mixture of positive and negative opinions.
However, numerous studies have suggested that the key individual ingredients in the products may help with weight loss, though no research is in place concerning this specific blend.
Side Effects
Truvy Belly Blaster Side Effects
While there are no documented side effects that result from using the Truvy Belly Blast kit, there are reports on the side effects of individual ingredients.
These side effects include constipation, nausea, insomnia, vomiting, stomach upsets, anxiety, and diarrhea.
How to Use Truvy Belly Blaster
The Truvy Belly Blaster mainly consists of oral supplements meant to be taken daily for best results. Truvy Belly Blaster directions for administration include:
Taking two capsules of the Truvy TruFIX; one in the morning and another at lunch
Taking two capsules of the Truvy TruCONTROL; one in the morning and another at lunch
Taking one capsule of the Truvy Tru reNU per day
For best results, it's essential to stay consistent
Cost and Where to Buy
The Truvy Belly Blaster kit can be purchased through Truvy's official website, Amazon, or eBay. On the company's website, the belly blaster kit sells for $139. The prices on eBay and Amazon are slightly higher than those on the website.
However, it is important to note that these Belly Blaster kits are primarily available through Truvy independent associates.
Pros and Cons
Pros and Cons
Like most dietary supplements, the Truvy Belly Blaster kit has its fair share of pros and cons.
Pros
The blend contains natural ingredients.
Some of the ingredients are backed by research.
Cons
It's a proprietary blend, meaning there is no information on how much of each ingredient is in the formula.
They aren't suitable for vegans since the capsules are made of gelatin.
Consumers have reported a few side effects.
The kit isn't sold in physical stores.
Bottom Line
Bottom Line on Truvy Belly Blaster Results
Although it offers a great formula for weight loss, the Truvy Belly Blaster has gathered mixed consumer reviews. Some have noticed weight loss, while others haven't. When trying to lose weight, it's important to understand that different bodies respond differently and that there is no universal solution for losing weight.
For that reason, many people find success with a program like Noom. With this weight-loss program, users have access to a personal health coach, customized meal plan options, community support, color-coded food logging, health tracking tools, and so much more. All of these tools are designed to help users lose weight the right way and learn about their behaviors instead of pushing restrictive dieting practices or supplements.
Are you ready to lose weight the right way? Make sure to check out the free trial offer available from Noom for a limited time.
Learn More About Noom »