If you are not a tea drinker and you would like to lose weight, it might be time to start drinking weight loss tea! Many medical experts and scientists agree that drinking certain teas can promote weight loss in addition to their many holistic health benefits.
Some cultures have been drinking various teas for centuries to maintain healthy weights and to reap the health benefits that these teas provide. Keep reading to learn the ways weight loss teas can help improve your quality of life.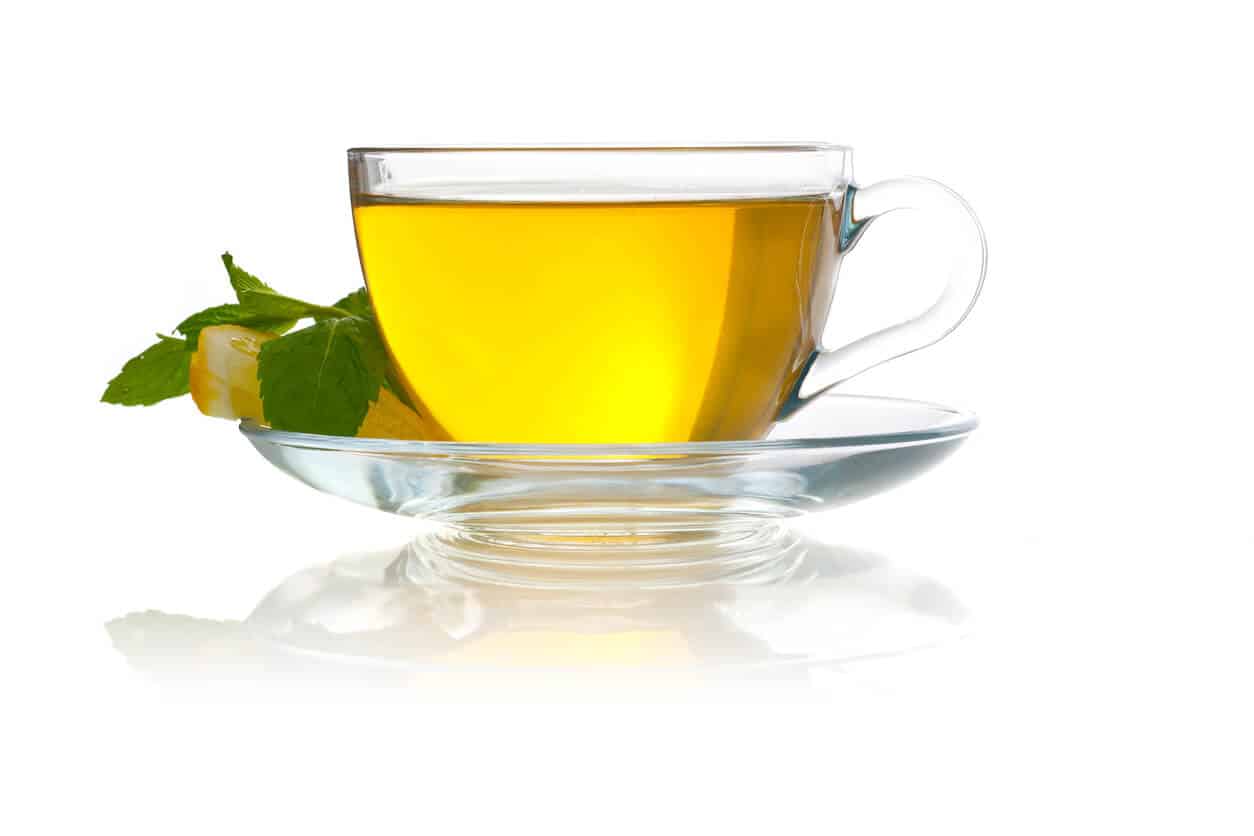 What is Weight Loss Tea?
Weight loss tea, also referred to as slimming teas or diet teas, are used to help suppress your appetite, increase your metabolism and energy level, burn more fat and act as a detox aid and cleanser. Weight loss tea may also be branded as a detox tea or a teatox.
These specialized teas contain active herbal ingredients that are often associated with weight loss. Each tea will likely contain slightly different ingredients; however, the formulas are all designed to promote the loss of weight. [1]
These teas are often made entirely from organic herbal tea supplements without chemicals to minimize chemical-based side effects. They are designed to be used alongside a healthy diet and regular exercise. Such diet teas are often found in health food stores and in natural and organic food sections of supermarkets.
Bottom Line: Weight loss tea may help you lose weight. They can help to boost your metabolism and burn more fat whilst cleansing your body. And, such diet teas can also improve your energy levels and decrease your appetite.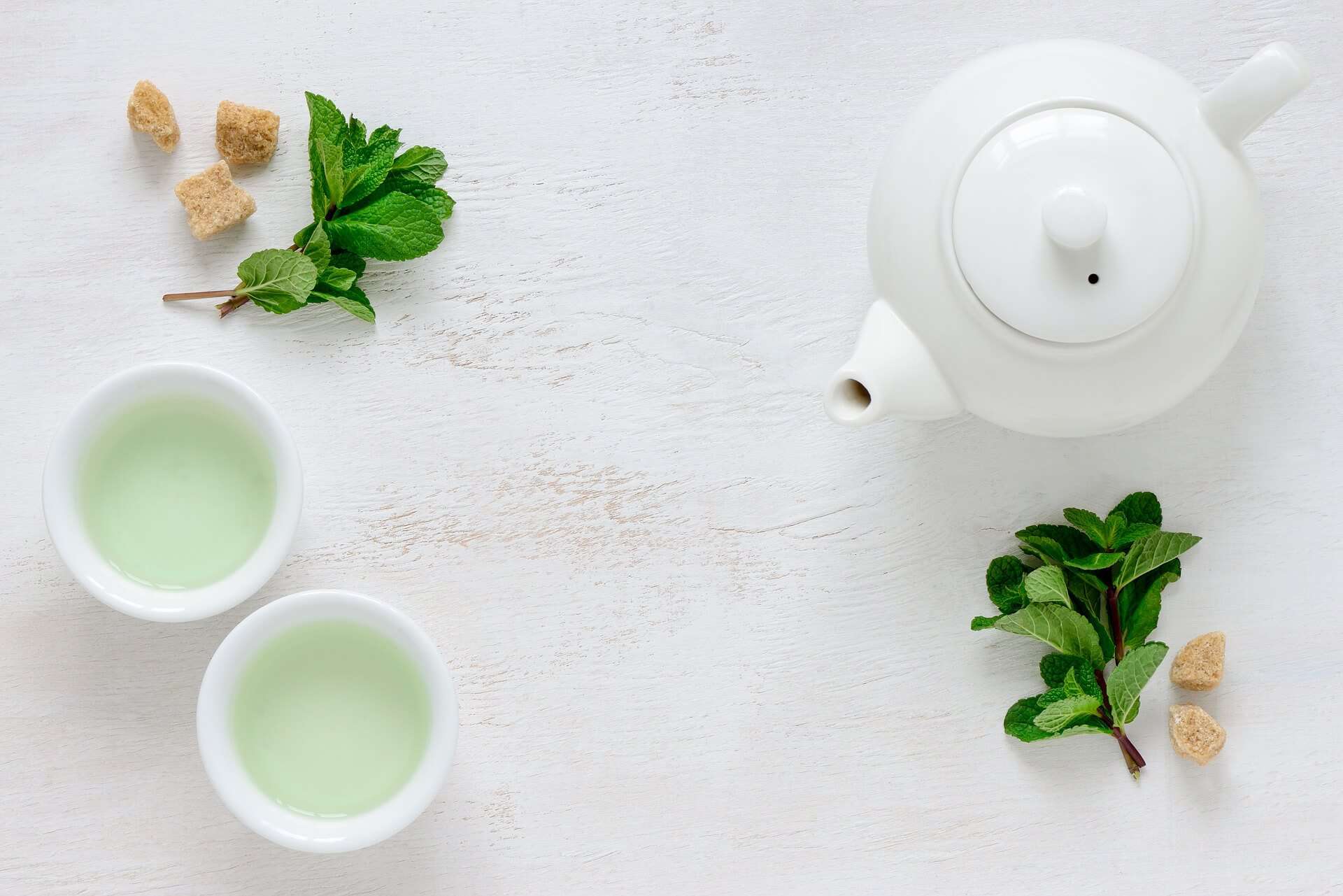 Does Weight Loss Tea Work?
Weight loss achieved by drinking brewed green tea or weight loss green tea extract supplements appears to occur from a combination of increased metabolism and increased fat burning.
Research found that habitual caffeine intake did not have a significant effect on weight loss when patients were given green tea extract. But, another study showed little difference between patients given a green tea-caffeine mixture and those given only caffeine.
This may indicate that most of the weight loss effects of green tea are due to increased metabolism from caffeine. However, other studies have found different effects—namely, that EGCG increased weight loss even in the absence of caffeine or with very little present. [2]
Hydroxycitric acid, found in some brands of weight loss tea may help boost metabolism and suppress appetite. [3] [4] [5]
Additional Research About Weight Loss Tea Ingredients
One review study that looked at evidence from 11 different weight loss or weight maintenance studies using green tea extract showed that individuals lost approximately 1.31 kilograms more when they were assigned to the green tea supplementation group than the controls did.
Importantly, the studies considered in this review used a mix of the substance epigallocatechin gallate (EGCG) and caffeine, which are both compounds found in green tea. [6]
There is some evidence that in terms of weight loss tea Garcinia cambogia may not be a winner. At least one study failed to find a weight loss effect when comparing patients who took a placebo to patients who took a supplement made from the purported active ingredient, hydroxycitric acid (HCA). However, other studies did find short-term weight loss through the use of HCA.
Bottom Line: There's promising research supporting weight tea ingredients. However, that's not always the case for weight loss tea.
Caffeinated or Decaffeinated Weight Loss Tea
There is some evidence showing decaffeinated green tea and low-caffeine green tea is ideal for weight loss. One study found that brewed decaffeinated green tea had more beneficial effects than green tea extract.
But, both successfully decreased BMI and body weight in overweight individuals. The caffeine content of the tea used in this study totaled 8.96 milligrams per day, which is comparable to the content of two cups of decaffeinated coffee, or a tenth of a cup of regular coffee.
The caffeine content of the green tea extract used totaled 3.6 milligrams per day. This study indicates that weight loss tea no caffeine options may exist for people who cannot tolerate or do not wish to consume caffeine. [7]
Bottom Line: Caffeinated and decaffeinated weight loss tea helps with weight loss.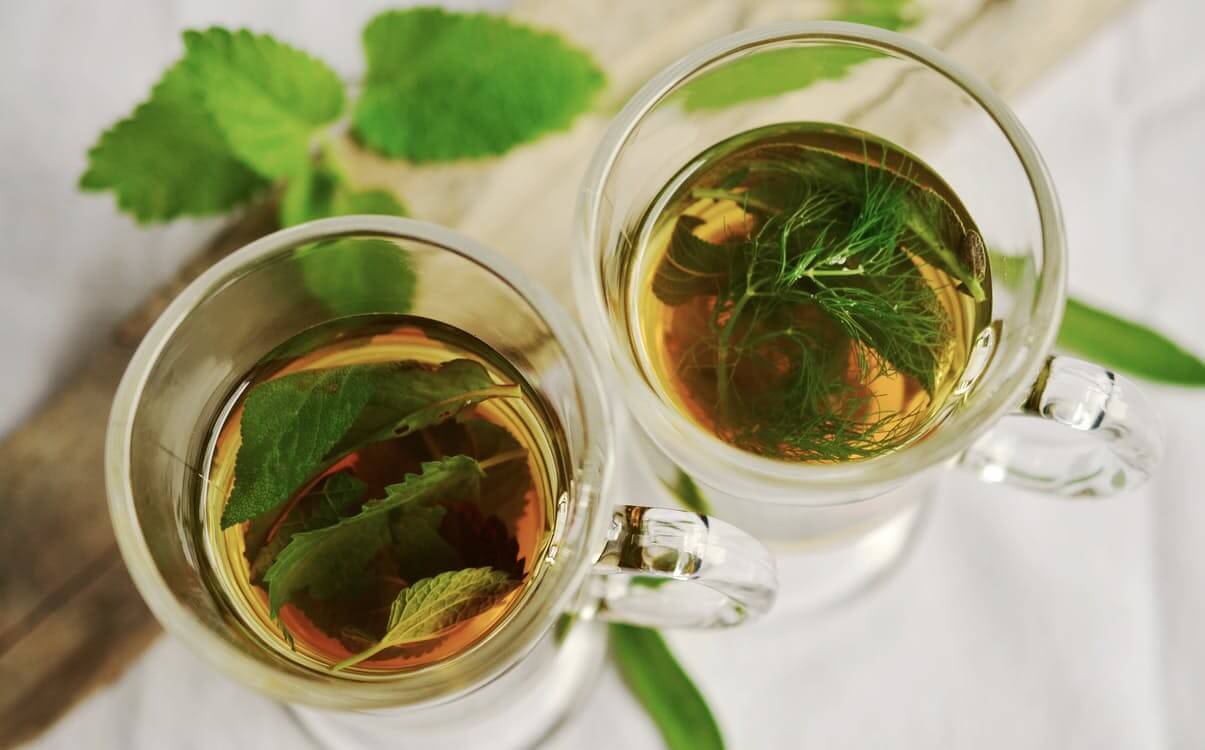 Weight Loss Tea Ingredients
It is the active herbal ingredients that are providing your weight loss assistance. Each type of herb has a different task at hand.
Weight loss herbs such as dandelion, ginger, juniper, aloe vera and senna act as diuretics. Herbs such as these, according to the Mayo Clinic, may act to relieve the retention of fluids and sodium levels. [8]
Other herbs in weight loss tea may act to suppress your appetite and increase your metabolism. Such herbs include St. John's Wort, caffeine, guarana, capscican, green tea, oolong, mint and bitter orange. [9] [10]
It is widely believed that some of these active herbal ingredients will soothe your stomach or release serotonin to make you feel less hungry; whereas, the others simply speed up your metabolism to help you burn more calories. [11]
Herbs with high levels of catechins and white tea are linked to preventing body fat from developing by allowing your body to more easily use the fat you already have stored as energy, as stated in an article published by the Journal of Nutrition. And, chitosan, white willow bark and green tea are all associated with burning more fat.
Bottom Line: Each weight loss tea will have different active ingredients and amounts of active ingredients. Some of the best brands on the market primarily feature active ingredients proven to contribute to weight loss.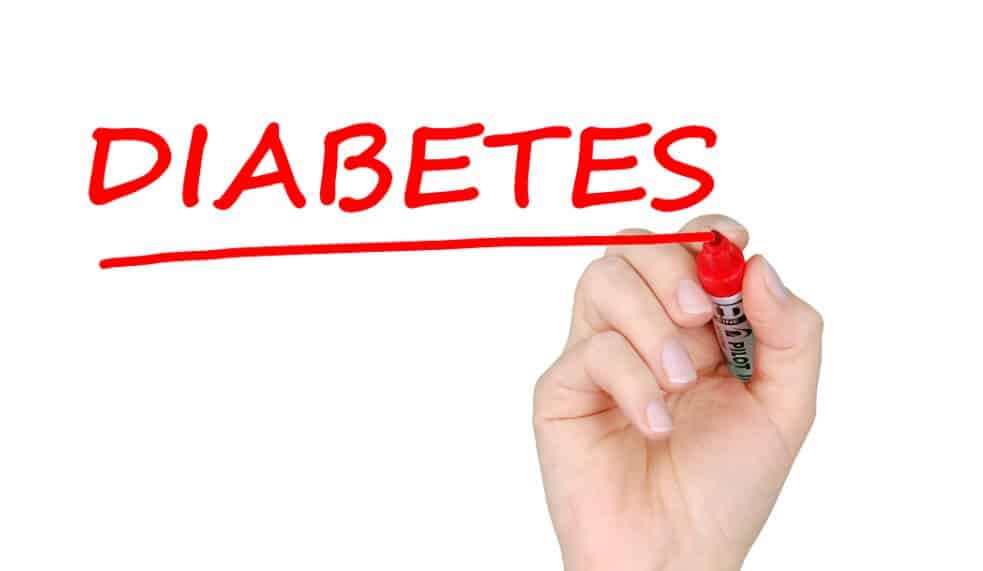 Weight Loss Tea Side Effects
Some of the ingredients in these teas will have some side effects. The herb senna, which is FDA approved, can act as a diuretic or laxative. This means you may want to remain close to a bathroom if you are drinking a tea with this active ingredient! [12]
The detox effect of these teas will also increase urination and cause you to lose water weight; however, this is not weight that will be lost long term. This water weight loss is likely to be gained back relatively quickly. Also, the FDA has released warnings that products with senna should only be used in the short term. [13]
Additional short-term side effects include cramps and discomfort in your stomach. If you have heart disease, dehydration, take certain medications or you have electrolyte or gastrointestinal issues, you are not advised to take diet teas. [14]
It is also a possibility that you could become dependent upon certain active laxative ingredients in these teas that may cause the inability to be able to induce bowel movements without the aid of these teas in the long term. Do not forget that if a product has caffeine-based ingredients and you drink it too late in the day, you may have difficulty sleeping at night. [15]
Some side effects of weight loss tea include:
Bloating
Cramps
Abdominal Pain
Gas
Nausea
Diarrhea
Bottom Line: Diet teas are not without possible side effects. Possible side effects include difficulty with sleep or insomnia, a dependency on active laxative ingredients and stomach discomfort.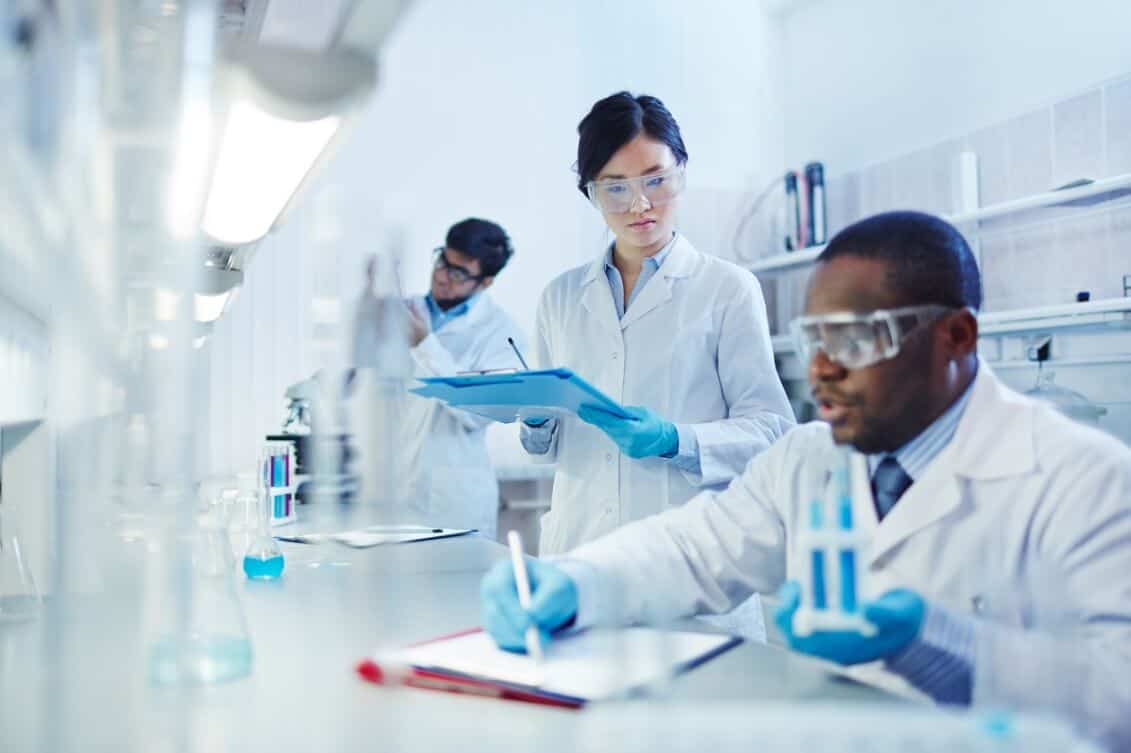 Research and Weight Loss Tea Ingredients
A Forbes article examined various weight loss supplements and their active ingredients. The examination of the ingredients was based upon the recommendations of experts. The hope was to verify the weight loss benefits of weight loss tea ingredients. [16]
The European Journal of Nutrition provides evidence that certain teas, such as green and black tea, do contribute to improved levels of good bacteria in the gut to promote a stronger metabolism. [17]
The American Journal of Clinical Nutrition concluded that it's not necessarily the caffeine content in certain teas helping you lose weight. But, it's the "thermogenic properties" of tea that attacks fat cells. [18]
Bottom Line: Each year, more studies are released verifying that certain herbal teas are directly related to weight loss.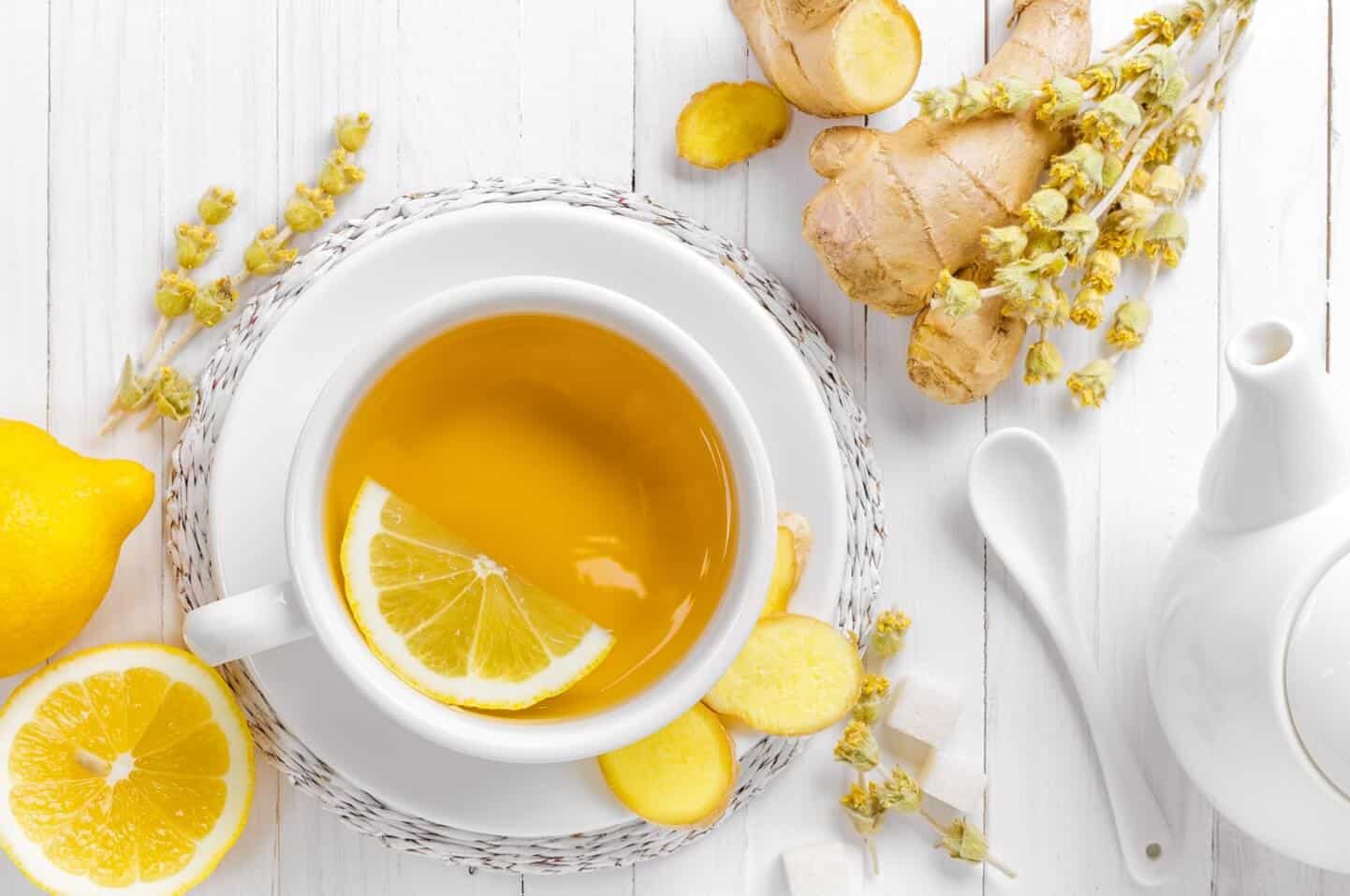 The Best Weight Loss Tea
Other active ingredients also have additional health benefits. Each of these active ingredients contains properties that will improve your health along with weight loss benefits.
Dandelion has been increasing in popularity for a number of reasons. You will find that this herb can also provide relief in other ways such as by helping with joint pain, minimizing bruises more quickly and relieving muscle pain and eczema. It has also proven to be beneficial to the appearance of your skin. [19]
Mint and ginger have long been used as holistic remedies for various health conditions. Mint has extremely high levels of antioxidants and anti-inflammatory properties. It also aids in digestion and can prevent gastric ulcers. [20]
Ginger, like that of green tea, has been used by certain cultures for centuries as a homeopathic remedy. The ginger root can help prevent strokes and heart disease, aid with indigestion and nausea, improve respiratory function and the immune system and decrease the likelihood of certain cancer and diabetes. It can also reduce the effects of arthritis and cholesterol.
[21]
Bottom Line: Each active ingredient is host to a number of additional ailing properties to your health from relieving joint pain to preventing heart disease.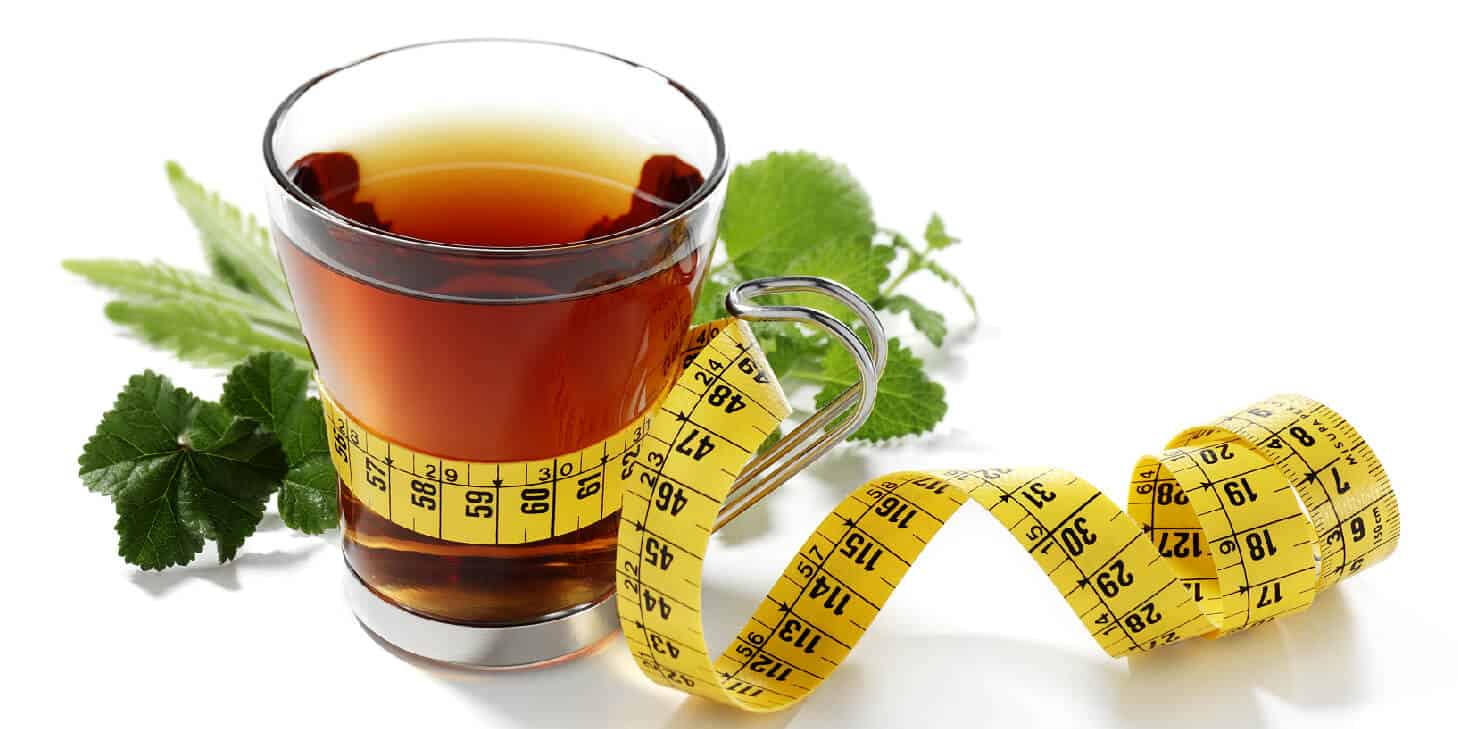 Green Tea and Weight Loss
There's a connection between green tea and weight loss.
Today, you can find green tea in a number of forms including combinations with herbal components such as pomegranate and mint. There's also the stronger version of green tea known as matcha.
You can also find green tea as an active ingredient in many slimming teas. [22]
In addition to weight loss, this popular tea has been associated with improved brain function, lower risk of certain types of cancer, decreased chance of developing Alzheimer's or Parkinson's and better dental health. The health benefits do not stop there as it also assists with less risk of type II diabetes and cardiovascular disease. [23]
The University of Maryland Medical Center states that individuals who drink between two and three cups of green tea a day could see results in weight loss. This is dependent upon brewing techniques and the levels of catechins and caffeine in the type of green tea being consumed. [24]
Bottom Line: Green tea is one of the most common and popular herbs with a direct correlation to weight loss. It is also associated with a number of additional health benefits.
The Bottom Line on Weight Loss Tea
If you are looking to lose weight, adding weight loss tea could be the right solution for you. It can help boost metabolism, burn fat and suppress appetite. Be sure to follow the directions carefully, eat right and exercise along with adding weight loss tea to your regimen.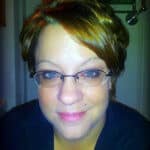 About the Author:
Summer Banks, Director of Content at Dietspotlight, has researched over 5000 weight-loss programs, pills, shakes and diet plans. Previously, she managed 15 supplement brands, worked with doctors specializing in weight loss and completed coursework in nutrition at Stanford University. full bio.