Alani Nu Balance Review

- 12 Things You Need to Know
Alani Nu Balance – a supplement to support balance in hormones and weight. Our research team has taken an interest in Alani Nu – a new company with a fresh look. What did they find?
The team uncovered details on the ingredients, possible side effects, details on the Alani Nu company, and more. Take a look at all the features we found complete with a bottom line.
Alani Nu Balance can be purchased through their Official Site.
Overview
What is Alani Nu Balance?
Alani Nu Balance is a supplement designed to promote healthy hormone balance. Along with that claim, a few others lead our research team to take an interest in the formula. There are more than 10,000 reviews on the official website and, not surprisingly, the average looks to be 5 (or very slightly less than 5) out of 5 stars.
Research into some of the ingredients used in the formula uncovers what types of benefits the user can expect, based on science.
Nutrients. – Interestingly, excessive amounts of folic acid caused weight gain in adult males, according to a study in the journal.
Trials – When partnered with alpha-lipoic acid, another ingredient in Balance, caused a "reduction in waist circumference and waist-hip ratio was found in the treated [with chromium] group," according to the journal .
Experimental and Therapeutic Medicine – Glutathione supplementation, in deficient people, promotes mitochondrial fat burning.
Who Makes Alani Nu Balance?
Alani Nu is a company that makes Balance. The company claims, "the biggest gains come from your last rep, set, or mile, and Alani Nu is here to help you reach those finish lines." That pretty much sums up the information available on the official website.
We did find a page for Alani Nu on the Better Business Bureau (BBB). According to the BBB, despite having five reviews and eight complaint, the company has an F rating.
The company address is listed as:
7506 Virginia Ave Ste B Louisville, KY 40258
Alani Nu Balance Customer Service
There is no customer service phone number to call for Alani Nu. There is a contact email and contact form, but nothing more.
Contact Email: contact@alaninu.com
Address:  7201 Intermodal Dr. Ste A Louisville, KY 40258
Products Similar to Alani Nu Balance
Other Alani Nu Products
Other products available from Alani Nu include:
Balance Powder
Balance Capsules
Immunity Gummies
Prenatal
Super Greens
Collagen
Multi-Vitamin
Fish Oil
Nootropic
Pre-Workout
Whey Protein Powder
Pump – Stim Free
BCAA
Vegan Protein Powder
Energy Drinks
Protein Bar
Accessories (Slim Can Chiller, Active Mat)
Balance is also available in powder form through Alani Nu's new SELF beauty line.
Scroll below for one of the best products we've seen over the last year.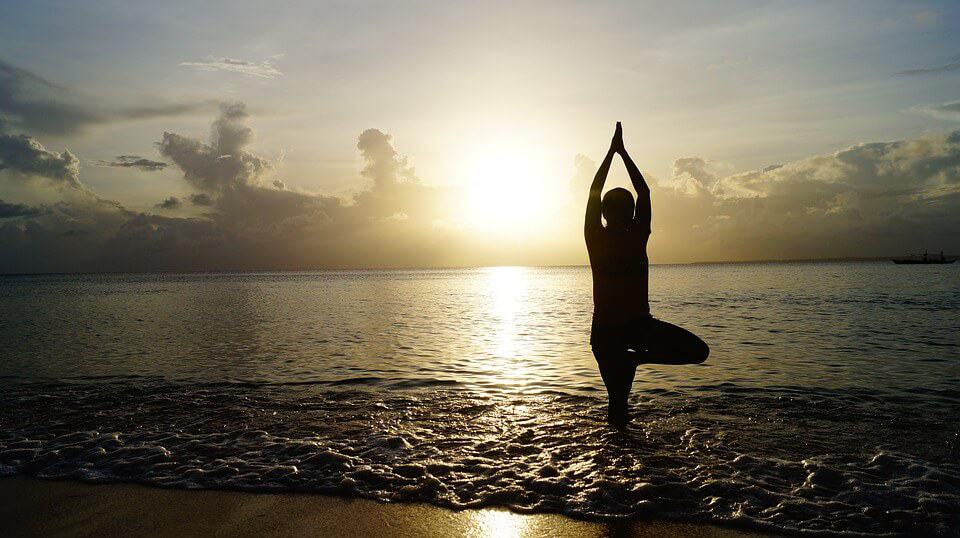 Claims
Alani Nu Balance Claims
According to the description for Alani Nu nutritional Balance (as available on the official website) claims the supplement helps to support:
Hormonal Balance
Weight Management
Complexion
Fertility
Women's Health
Ingredients
Alani Nu Balance Ingredients
There are only a few ingredients in Alani Nu Balance. The ingredients include:
Folate
Chromium
Myo-inositol
Setria l-glutathione
3,3 Diindolymethane (DIM)
Sodium R-Alpha Lipoic Acid (ALA)
Details on Ingredients
When looking into the ingredients used in Alani Nu Balance, we focused on the "weight management" claim. Do these ingredients promote weight loss?
Folate
Folate is a B vitamin that's present in various foods, according to the NIH Office of Dietary Supplements. In supplement form, it is found in multivitamins, B complex vitamins, and other products.
Per research published in Nestle Nutrition Institute Workshop Series, both vitamin B12 and folate are important for cognitive development. However, animal studies published in Nutrients found that excess folic acid may lead to weight gain.
Chromium
According to the NIH Office of Dietary Supplements, chromium "appears to be directly involved in carbohydrate, fat, and protein metabolism, but more research is needed to determine the full range of its roles in the body."
Although chromium is used in many athletic supplements, Metal Ions in Life Science notes more research is needed to determine its benefits to human health when supplemented.
3,3 Diindolymethane (DIM)
We found one study that showed injections of DIM reduced fat gain in rats eating high-fat, high-calorie diet – see the journal Nutrition.
Sodium R-Alpha Lipoic Acid (ALA)
When taking in alpha-lipoic acid in large amounts, 1800mg daily, you may experience weight loss – as per a study in the American Journal of Medicine.
Weight Loss
Alani Nu Balance and Weight Loss
Does Alani Nu Balance help with weight loss? With science on our side, we can say that some of the ingredients in Alani Nu Balance can promote weight loss and weight maintenance. Though weight loss is not the primary function of the supplement, we find the ingredients promising.
Side Effects
Alani Nu Balance Side Effects
The ingredients in Alani Nu women's Balance support capsules are generally considered safe for most people. We found no mention of side effects for the utilized ingredients, but we do know that supplements, in general, come with the potential to cause:
Stomach discomfort
Diarrhea
Gas
Bloating
Headache
Update 2020: According to the New York Post, a woman says she suffered liver issues after using this product.
How to Use Alani Nu Balance
The instructions for how to use Alani Nu Balance are simple and straight to the point. You take four capsules each morning with a meal. The bottle contains 120 capsules, so one bottle is a one-month supply.
There's no mention of water, but we suggest drinking at least an eight-ounce glass of water when you take any supplement. If nothing else, this increases the amount of water you're consuming each day – a battle many people fight.
Cost and Where to Buy
We found Alani Nu Balance for sale on the official website, Amazon and GNC. The prices will fluctuate. Based on the late 2019 prices, you can purchase the supplement at:
Official Website: $49.99
Amazon: $49.99
GNC: $49.99
Pros and Cons
Pros and Cons
What's the final take on Alani Nu Balance? Do we think this product, based on our research, is worth a try for weight management?
Pros: 
The ingredients are listed on the official website.
The same price is available from all retailers.
Cons:
There is limited contact information.
The BBB rating is an F.
There are no ingredients for weight loss or weight maintenance.
What Users Are Saying
What Users Are Saying
"Definitely use for a month to see a big change! – Loved this product and still taking it. Just just started my second bottle!"
"It does nothing- my breakouts before my period weren't helped, PMS was alleviated, it didn't help with weight management or bloat. Pointless."
"Fine, but not life changing – No bad side effects but after using a bottle I honestly didn't notice a huge difference with my mood or with my body. Some testimonials on here said it helped a lot, but didn't necessarily affect me — so just partial stars."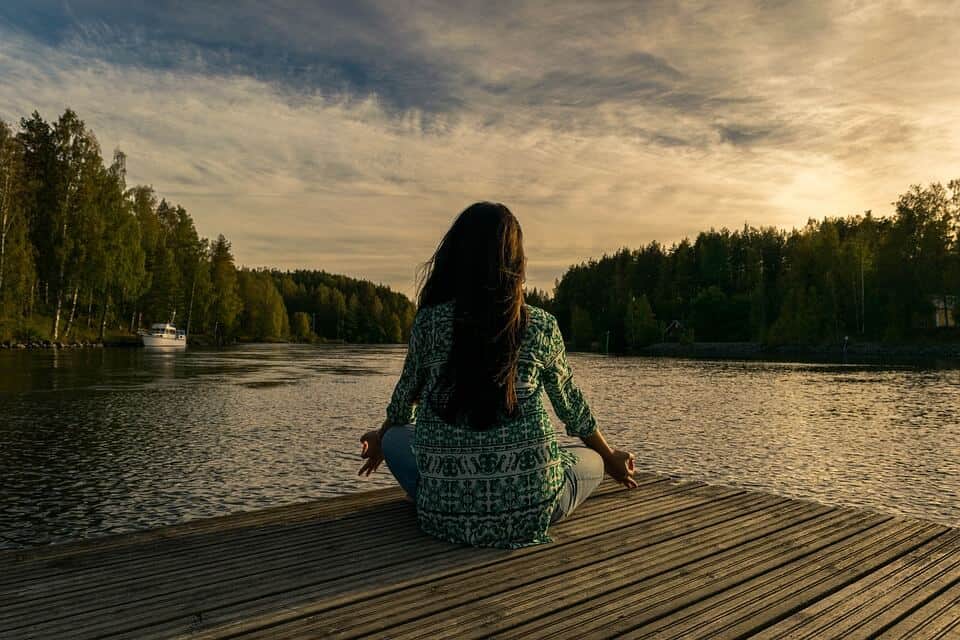 Bottom Line
Bottom Line on Alani Nu Balance
What is the final word on Alani Nu Balance? We like some of the ingredients, and it surprised us just how many ingredients in the formula were shown to help with weight loss. This is even though the only claim is help with weight management. There's not much negative to say this time around, but that Alani Nu Balance isn't the best product on the market for weight loss, but it's undoubtedly not the worst.
When you want to get the most out of your weight-loss experience, making lifestyle changes, and having the support to stick with them is critical.
Among the best in weight-loss support is the app Noom. The program is based on a personalized weight-loss plan, complete with human coaching, one-on-one support, an active virtual community, expert articles, and more — all in an app created by doctors and clinically proven to work.
Plus, all Dietspotlight readers can access a free trial offer of Noom for a limited time.
Learn More About Noom »