Omni Drops Review

- 12 Things You Need to Know
Tana Amen's Omni Drops are paired with the Omni Diet to help users lose weight "quickly and safely." The company promises you can lose up to 12 pounds in just two weeks, so we felt the need to look deeper into this bold claim. We immediately found reports saying that weight loss comes from the restrictive diet rather than the drops.
Even though you're likely to shed pounds with just 500 calories per day, our researchers were concerned that this could be dangerous and short-lived. We looked at every aspect of Omni Drops to see if they benefit even without this strict diet. In this review, we've summarized everything for you.
Omni Drops can be purchased through their Official Site.
Overview
What are Omni Drops?
Omni Drops is a health supplement claiming to promote weight-loss. They currently earned an "A+" rating with the BBB, despite customer reviews giving the company 1/5 stars. When paired with the Omni Diet, these drops can aid in losing as much as 12 pounds in 2 weeks.
Tana Amen created the Omni Diet in response to her many physical ailments and digestive issues. The Omni Diet consists of 70% plants and 30% lean proteins, and all caloric intake should not exceed 500 calories in one day. All food on this diet must be organic and hormone-free to eliminate all toxins from the body. All foods must be anti-inflammatory as well.
Omni Diet Drops are made of natural, "homeopathic" ingredients that aid in healthy and natural weight loss by Jeff and Kim Johnson in response to Amen's Omni Diet. Omni Drops are manufactured and sold by Omnitrition, an MLM company. Other products by Omnitrition include Collagen Peptides, Fiber-n-Mor, Hair and Nails, PhytoNutrients, Shield Antioxidant, Omni Protein Shake Mix No Sugar Added, Omni MCT CBD Oil, CBD Capsules, CBD for Pets, Charge Capsules, and Remind Capsules.
The ingredient that's supposed to help you reach your weight-loss goals faster is HCG – a hormone. What does science say about this hormone?
Evidence-Based Practice – When asked if HCG was the deciding factor in weight loss associated with the HCG diet, doctors are clear. The answer is no. HCG has no impact, it is the very low-calorie diet that's causing the calorie deficit.
Metabolism – Now, there are benefits to very low-calorie diets. Some research shows an anti-inflammatory effect that's greater than that occurring after gastric bypass surgery.
Clinical and Translational Gastroenterology – Even weight loss of 10% can have a significant impact on various obesity health factors, which can be achieved faster with a very low-calorie diet.
Omni Drops Competitors
Omni Customer Service Contact Information
Address: Omnitrition International, Inc. 5301 Longley Lane H-125 Reno, NV 89511
Email: info@omnitrition.com
Customer Service: (775) 335-4777

Customer Service Hours: Monday-Friday 7:00 am to 5:00 pm PST

Product Order: (800) 446-1025

Order Entry: Monday-Friday 7:00 am to 5:00 pm PST

Main Number: (775) 335-4700
Order Entry Fax: (775) 335-4750
Returns Policy
Omnitrition requires that IMAs offer a thirty-day, 100% money-back guarantee to their customers who are not IMAs. If a retail customer is dissatisfied with any Omnitrition product for any reason whatsoever, that customer may return the unused portion of the product, in its original container, to the IMA from whom it was purchased, within thirty (30) calendar days from date of purchase, for either a product replacement or a full refund of the purchase price by the IMA.
Scroll below for one of the best products we've seen over the last year.
Ingredients
Omni Drop Ingredients
Though there are no ingredients listed by the manufacturer on the Omni Drops bottle, different websites claim that the following ingredients are included in the drops:
HCG
HCG stands for human chorionic gonadotropin, which is a hormone in the body produced during pregnancy, according to the International Journal of Molecular Sciences. It is also used in weight-loss products, though its use is controversial, according to some research in the Journal of Dietary Supplements. 
According to the Food and Drug Administration, the use of HCG in weight-loss supplements is not yet approved. There are currently no approved dietary products by the FDA containing the hormone.
Vitamin B-12
Vitamin B12 is a water-soluble vitamin that is known for boosting energy, according to Nutrients.
The assumption is that the boost of energy that comes with Vitamin B-12 will boost your metabolism according to claims by Omni Drops and other weight-loss supplements, but doctors refute this claim.
Magnesium
Magnesium is another supplement that is often considered helpful in weight loss. This is both true and untrue.
It is true magnesium helps to lose water weight or stool weight, but it does not burn fat, which is the ultimate goal of weight loss.
Magnesium is a way to lose a quick pound or two for a couple of hours, but the weight is put back on when water or food is consumed.
Phosphate
Not a lot of studies have been done on the correlation between this mineral and weight-loss.
Still, of the recent studies published in the Journal of Physiology and Pharmacology and Nutrition & Diabetes, it seems that individual participants who took phosphate supplements had a lower weight by the end of the study than the participants who were not taking phosphate supplements.
This is the only information on the correlation between phosphate and weight-loss currently.
Does Omni Drop Work?
Omni Diet Drops do seem to have results most of the time, but it seems to be largely due to the diet that is required while using the Omni Drops.
The drops are good for flushing out water and stool weight from the magnesium, and the 'morning-sickness' like symptoms from the HGC.
While these drops do seem to work for shrinking the number of the scale, none of the ingredients burn fat, which is the only way for true, long-term weight loss.
Benefits
Omni Drop Benefits
The benefits of these drops are hard to measure, as there are no ingredients to see what supplements the user could be benefitting from.
It seems the only measurable benefit from these drops, based on the nutritional information available to the consumer, is the extreme weight loss that comes from the drops.
Although the biggest benefit of the Omni Drops is the extreme weight loss, most doctors and dietitians attribute the extreme weight loss to the strict 500 calorie diet, rather than the drops themselves.
While most people have extreme weight-loss results, most people are not cured of their cravings, like the drops claim to do.
Many users find themselves still hungry and battling cravings long after the 12 days that the Johnsons claim they should be over them.
Although users may get weight loss results, it does not seem to result in any long-term diet changes.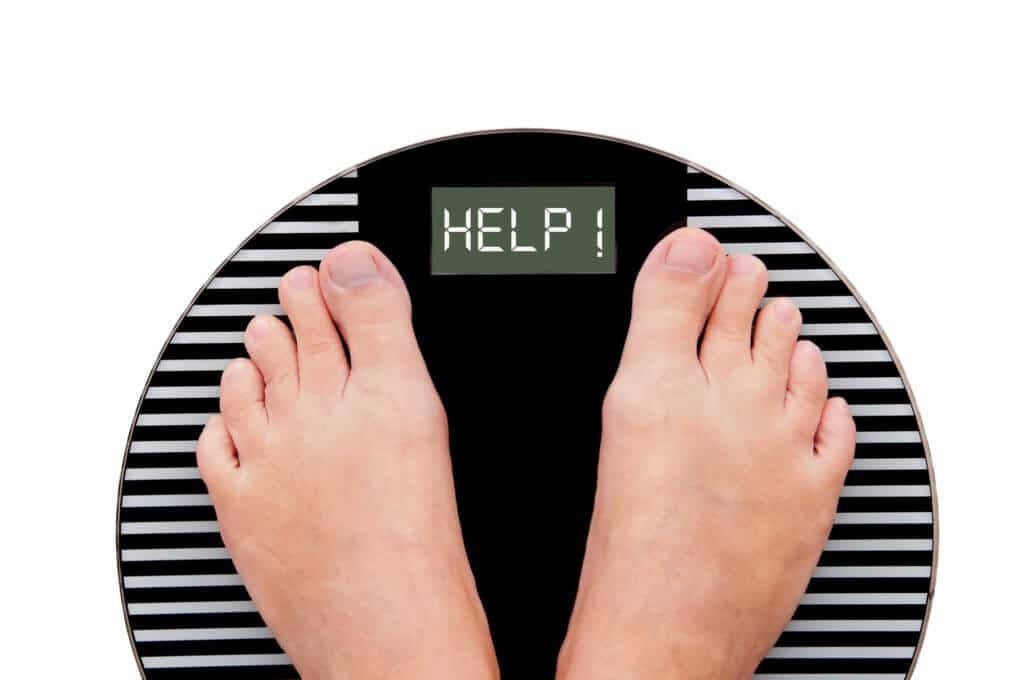 Details on Omni Drops and Weight Loss
Across the board, it seems that the weight loss is extreme, or not at all.
Many "before and after" comparisons of people who are using the drops and sticking to the diet for as long as 90 days. Pictures from these "side by side" results show people losing 100 pounds in 90 days.
Others who use the drops without following the diet seemed to have little to no results.
This further confirms that most drops come more from the diet that is to be followed while on the drops, than the actual drops themselves.
The weight loss is almost always temporary, as most users put the weight back on once they stop using the drops and following the diet.
This kind of rapid weight loss followed by rapid weight gain is concerning to many health professionals.
Though weight loss is a result, it is not necessarily a benefit, as it does not seem to have a long-term impact on a person's health or weight.
Product Warnings
Omni Drops Product Warnings
There seem to be no warnings from the company on potential hazards or reasons not to use their products. Though they do not provide warnings, there are some warnings that users should be aware of before using the drops and following the diet.
Because of the HCG in the drops, a hormone found in the early stages of pregnancy, these drops have been known to cause breast growth in men.
The more severe warnings come from the diet that is associated with the drops.
The low-calorie "starvation" diets put individuals at other health risks.
Other symptoms may include nausea, fever, and dehydration, similar to morning sickness (caused by the HCG hormone).
Safety
Are Omni Drops Safe?
These drops are not recommended for men to use safely, as they will offset their natural hormone balance by adding the feminine HCG hormone.
There are no major side effects from the drops for women, besides the possibility of morning-sickness-like symptoms that could stem from the HCG hormone.
Additionally, the Food and Drug Administration warned against using any diet products containing HCG.
The diet that comes with it is the most unsafe part of the entire weight-loss plan. All dietitians agree that any diet that caps out at 500 calories a day is not sustainable for long-term weight loss and puts your body into starvation mode to survive.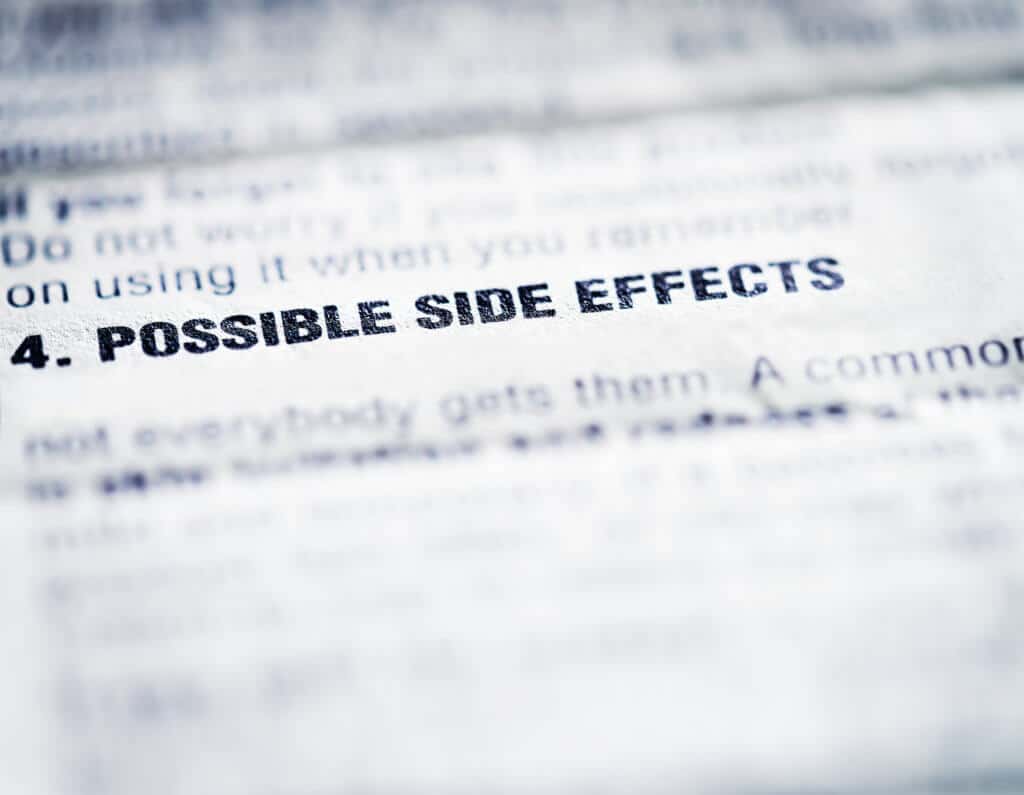 Side Effects
Omni Drops Side Effects
The side effects of these drops may include:
Nausea
Vomiting
Dizziness
Excessive sweating
Omni Drops Lawsuits
Omnitrition had a lawsuit filed against them in 1996, according to the U.S. Court of Appeals. The lawsuit stemmed from the allegations that their company seemed to work more like a pyramid scheme than a business. The case was eventually dismissed.
Omnitrition was sued again in November 2017. According to the case, the company participated in the "illegal and deceptive practice of manufacturing, promoting, marketing, selling, and distributing" weight-loss products, called Omni Drops, containing human chorionic gonadotropin."
What Users Are Saying
What Users Are Saying
"The drops motivated me and I lost 30+ pounds in a few months!"
"Most HCG homeopathic stuff is useless."
"Stick to the plan and you will see immediate results!"
Bottom Line
The Bottom Line on Omni Drops
So, Omni Drops contain natural ingredients, but what about the eating plan for weight-loss? Well, we like that Omnitrition has been around for nearly 30 years and that we found some positive comments. The lack of research proving you'll lose weight is a problem. We're also concerned about the extremely low-calorie diet and advisories from the FDA.
If you're geared up to lose some weight, we suggest going with a product that doesn't require you to cut out an unrealistic number of calories; one that's created with clinically proven results, but doesn't cost an arm and a leg.
One of the products we like the most is Noom. The experts and doctors behind the program didn't stop with food and exercise tracking; they added personalized meal plans, an extensive database of foods updated by nutritionists, and human coaching to ensure you have what you need for success.
The company behind the product is so certain you'll see results with Noom that they're offering a free trial offer.
Learn More About Noom »