Cholacol Review

- 17 Things You Need to Know
Cholacol claims to be an essential dietary supplement supporting healthy fat digestion. Offering purified bovine bile salts, it also supports gallbladder function. While the gallbladder is a non-essential organ, it plays a crucial role in healthy individuals.
Considering the role the gallbladder plays in healthy fat digestion, our research team was focused on the benefits to overall health and wellness. Our first task was to explore the benefits of the ingredients while offering information about potential side effects. Then, we gathered any relevant research supporting the claims. Finally, we compiled our research into the bottom line.
Cholacol can be purchased through their Official Site.
Overview
What is Cholacol?
Cholacol is a gluten-free, fat digestion supplement. The parent company Standard Process earned an "A+" with the BBB. The company has been accredited by the BBB since 2020 and has received no customer reviews or customer complaints. Claims include:
Claims enzymes help break down fats.
Claims to support fat metabolism and absorption.
Claims to promote natural intestinal cleansing.
It contains nutrients from multiple animal and plant sources.
Quality manufacturing process.
On-site chemists and microbiologists conduct tests on raw materials.
Vitamin and mineral analysis.
According to the manufacturers, this fat digestion supplement is unique due to its attributes, but what does the research have to say?
Structure: Although some research into bovine salts shows it can help certain pancreatic processes, little research suggests it has other benefits.
Hepatology: Bile salts may have a role in benefiting the liver in certain patients.
The British Medical Journal: Archives suggest collinsonia canadensis to benefit colon health, but little to no modern research exists about the supplement.
Products Similar to Cholacol
Who Makes Cholacol?
Standard Process is the company behind Cholacol. Founded in 1929, Standard Process operates on five core values:
Person
Fostering the emotional, intellectual, physical, and spiritual health of employees and customers.
Product
Focused on the importance of using whole food concentrates and herbs.
Process
From farming to shipment, each process is high-quality.
Planet
Supporting the environment through environmentally-safe business, farming, and manufacturing.
Posterity
Strengthening the company for future generations.
The founder of Standard Process, Dr. Royal Lee, chose a holistic approach to wellness, challenging established scientific beliefs. His goal was to provide dietary supplements containing nutrients often found in nature. He sought out to keep nutrients intake and not split them from their natural synergists. By doing so, it improved bioavailability.
Scroll below for one of the best products we've seen over the last year.

Customer Service Contact Information
Address: Standard Process Inc. 1200 W. Royal Lee Drive Palmyra, WI 53156
Phone: 800-848-5061 (toll free) 262-495-2122 (local)
Customer Care Phone: (Orders) 800-558-8740 (toll free) 800-438-3799 (fax)
Return Policy
A Return Merchandise Authorization (RMA) is required for all returns and it must be visible on the outside of the shipping box or on the mailing label. To receive a RMA, call Customer Care at 800-558-8740 within 30 days of the order date and state: Product name, Invoice number, Reason for return, and "Best Used By" date. Returned, unopened product must be in the original container (carton and bottle). There is a 20% processing fee on all returned products. Any products returned without a visible ARN will be refused by Standard Process Inc.
Ingredients
Why Use Cholacol?
The use of Cholacol falls back to one of the claimed benefits of supporting the gallbladder function. According to Informed Health, the gallbladder holds bile, the greenish-brown fluid secreted by the liver, helping digestion. The gallbladder holds bile and releases it when we consume greater amounts of fat. The bile is then released into the small intestines where the first stage of fat digestion occurs.
After further digestion, the fat then becomes absorbed. The liver continues to create bile, even when the gallbladder doesn't function at optimal levels. This is where the supplement comes into play. Especially with its key ingredients – Collinsonia root and purified bovine bile salts. The two work synergistically to encourage absorption in the intestines and support fat metabolism.
Cholacol Benefits
There are a host of claimed benefits of Cholacol, including:
Supports healthy fat digestion and nutrient absorption.
Reduces gastric discomfort.
Stimulates the function of the gallbladder.
Nutrients from plant and animal sources.
The formula encourages the gallbladder to contract, releasing bile and supporting the breakdown of fats. Bile salts in the ingredients promote healthy digestion and reduce bloating and full feeling after eating.
Cholacol Ingredients
Cholacol ingredients are a proprietary blend containing:
Collinsonia root
Purified bovine bile salts
Side Effects
Details About the Ingredients
Collinsonia root
Collinsonia root is an herb used in traditional medicine to support digestion and the bladder and kidneys' healthy function.
Additional research published in The British Medical Journal supported Collinsonia's use, which showed it supported a healthy digestive system, aided in chronic gastritis or indigestion.
Purified bovine bile salts
Cholacol contains a concentrated source of bile salts. Bile salts play a role in the absorption of fat and digestion, according to PubChem. Research presented in the journal Frontiers in Medicine concluded, "bile salts are antibacterial agents…control the structure of the intestinal microbiome…and play a role in intestinal homeostasis."
According to the journal Structure, "bile salt-activated lipase (BAL), possesses unique activities for digesting different kinds of lipids."
What Makes Cholacol Unique?
Standard Process claims Cholacol is a unique fat digestion supplement. What makes it unique?
The supplement contains a 700 mg proprietary blend with Collinsonia root and purified bovine bile salts. The company states the two work together to provide whole foods in a convenient form.
Standard Process also sources nutrients from animal and plant sources. Purified bovine bile salts taken from the bovine gallbladder promote the human gallbladder's healthy function while promoting fat metabolism.
Collinsonia root promotes healthy liver function, and the vitamins and minerals work together for maximum effect.
One of the corporate values of the Standard Process is "Process." When focusing on ingredients, the company doesn't isolate the components. By not isolating the components, the nutritional values remain intact.
The company employs on-site chemists and microbiologists to conduct analytical and bacterial tests to ensure safety and quality standards.
Standard Process also analyzes vitamin and minerals, ensuring only high-quality nutrients are delivered.
Potential Cholacol Side Effects
While user feedback doesn't mention side effects, there's a chance some may notice side effects from Cholacol ingredients, including the consumption of too much iron.
One study published in the Indian Journal of Critical Care Medicine found that overconsumption of iron can be extremely harmful to health.
Bovine bile salts
The National Institutes of Health – LiverTox only mentioned the adverse effects of bile salts in those with existing medical conditions. According to the Canadian Journal of Gastroenterology, "bile salts "adverse effects include constipation, nausea, flatulence, bloating, and abdominal pain."
Where to Buy Cholacol
When visiting the official Cholacol website, you'll notice there's a "How to Order" button on the page. After selecting the button, you're taken to a screen asking you to enter your zip code, and the system finds the nearest healthcare professional selling Cholacol. You cannot buy the product on the official website.
However, you can buy Cholacol at some local Walgreens, and it's available through Amazon.
What is the Cost of Cholacol?
On Amazon, the price is $18.
What Users Are Saying
How to Take Cholacol
The recommended dosage is two tablets with meals; or as directed by a healthcare professional. Considering each container contains 90 tablets, one bottle lasts 45 days.
Bottom Line
Cholacol II vs. Cholacol
Cholacol II, now known as Gastrex, is different than Cholacol. While the original is a fat-digesting supplement, II is a natural cleansing supplement. II ingredients are a proprietary blend of:
Bentonite 415 mg
Collinsonia 15 mg
Purified bovine bile salts 7 mg
Benefits of II include:
Promotes intestinal health
Ingredients – bentonite, Collinsonia, and purified bovine bile salts – work together to cleanse the intestines. Moreover, II ingredients help mucous membranes in working conditions, help break down fats, and help move waste through the intestines for elimination.
Encourages regularity
Ingredients cleanse the intestines causing irregularity.
II isn't available on the official website, but it's sold on Amazon.
Lawsuit
Standard Process filed lawsuit for trademark infringement against The Antitrend, LLC, Daniel Earle (Antitrend's owner), and 100 John Doe defendants. Standard Process alleges that defendants are selling its products without authorization through Amazon.com, thereby undermining its quality controls, confusing consumers, and harming its business.
What Users Are Saying
"If you don't have a gallbladder, these are the pills you need to digest food and they work awesome for me. Just wish they tasted a little better."
"I cannot take them. They make my stomach hurt. I took them 2 days, 1 at lunch and 1 at dinner. My stomach hurt, I felt bloated and had a lot of gas. I was hoping they would help with my diarrhea, since I have no gall bladder. They didn't."
"Tastes terrible but it's helping my digestion. The pills aren't very big so they are fairly easy to swallow."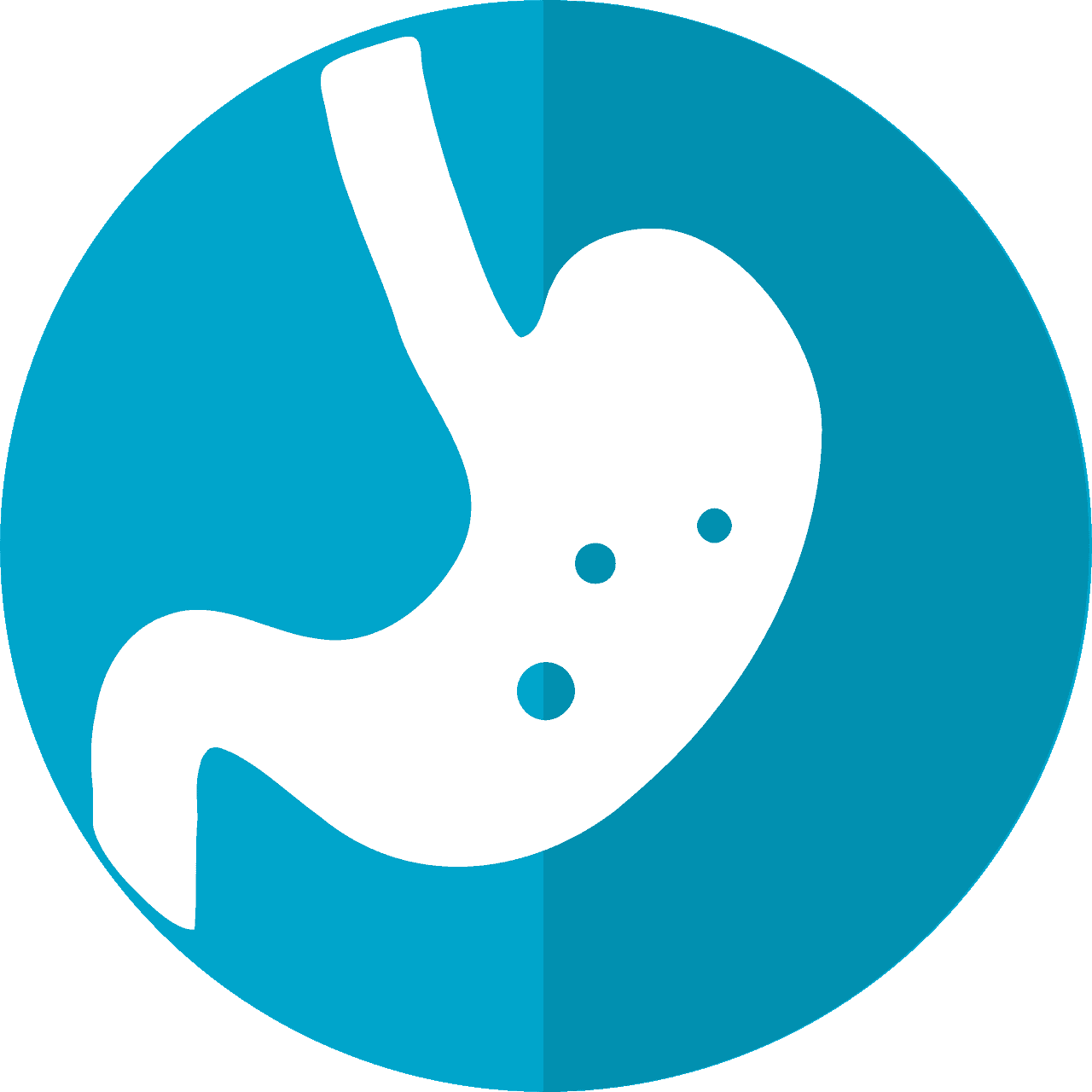 The Bottom Line on Cholacol
Cholacol is a fat digestion supplement offering a proprietary blend of Collinsonia root and purified bovine bile salts. It's also an iron-containing product. Cholacol benefits include support for healthy fat digestion and help enzymes break down fats.
While there are benefits to Cholacol, there is an alternative to add to your weight management plan that just works.
Among the best we've seen is an app called Noom. The program teaches the user how to eat right, learn more about food and exercise, and provide one-on-one coaching because no two people are the same.
Also, the team behind Noom is offering a free trial offer as a sign of confidence in their program.
Learn More About Noom »