Alli Review

- 19 Things You Need to Know
FDA-approved Alli's only ingredient is the fat-burning orlistat, which has been around for more than a decade. The company claims it is a clinically-proven way to lose up to 5-10% of body weight, but is it safe? We were concerned when we found a long list of side effects attached to it.
Our crew is hesitant to recommend a drug that could cause anything from rashes to back pain to bowel leakage. We investigated every aspect of Alli, examining if the pros outweigh the cons. We provide you with a summary of our conclusions.
Alli can be purchased through their Official Site.
Overview
What is Alli?
Alli orlistat is a weight loss supplement containing 60 mg of the prescription drug orlistat, which helps dieters lose up to 50% more weight than diet and exercise alone.
Its speed is slow, as it takes about two months to see results. Dieters 18 and older who are overweight or obese can benefit from it if they are already following a low-calorie diet.
Taking Alli with meals helps your body absorb less of the fat in your food, resulting in lower calorie intake and, ultimately, weight loss. The body then excretes these fats. This FDA-approved weight loss supplement, the first of its kind, targets fat deposits in the body, improving your current dieting efforts.
It is important to remember that Alli is not a "miracle pill." It will not cause massive amounts of weight loss in a short amount of time.
Orlistat is the over-the-counter version for managing obesity. Xenical is its prescription name.
What does science have to say about this clinically-studied weight-loss pill?
Nutrition & Metabolism – It looks like Alli may work best when taken with flaxseed fiber and calcium. As a matter of fact, research shows an increase in fecal fat excretion of about 100% when these two supplements are added.
PLOS Medicine – In one review of research, authors suggest "Reports of [Orlistat] trials seemed to have systematically understated adverse events."
BMC Obesity – And while Alli may, in fact, promote weight loss, it may not be the most effective product on the market.
Alli Competitors
Company
Alli Company Profile
Name: GlaxoSmithKline
President: Mr. Jack Bailey
GSK Address: 5 Moore Dr, Durham, NC 27709
Phone number: 1-888-825-5249 Monday-Friday 8 a.m. – 6:00 p.m. ET.
Email: consumer.communications@GSK.com
BBB Rating: C-
Years in Business: 192
There was some controversy over the company's marketing and illegal actions; they received a fine from the DoJ for unlawful promotion of prescription drugs and failure to report safety data.
Scroll below for one of the best products we've seen over the last year.
Returns
Return and Exchange Policy
GlaxoSmithKline ("GSK") stands behind its products and quality controls. If for any reason you are not satisfied with any GSK product that you purchased from one of the authorized sellers, they'll gladly provide you with a refund within 45 days of the date of purchase.
Ingredients
Alli Ingredients
The only active ingredient in Alli OTC is:
This ingredient is responsible for its fat-blocking properties. It does this by blocking the fat-breaking enzymes in the body. The body does not absorb fat that it does not break down and it thus eliminates it.
The rest of the ingredients are inactive, contributing to the appearance, stability, and taste of the weight loss supplement.
Benefits
Alli Benefits
There are health benefits of using Alli. Some of the benefits include:
Fat-Blocking
Alli claims to block small amounts of fat from the body by absorbing them.
Easy to Use
According to the packaging, you can take Alli up to three times a day with appropriate meals.
Enzyme-Blocking
It may block the enzymes that cause weight gain (see research in Diabetes, Metabolic Syndrome and Obesity).
Is It Safe?
Is Alli Safe?
The FDA approved it for use by people over 18 years of age. It is best to have a BMI of at least 25 when taking Alli. Blocking fat in underweight individuals can be dangerous and can cause serious health problems.
Check with a doctor before using Alli if you are on any other medications, especially medications for weight loss.
Alli's ingredients are simple and clinical proof supports them. Follow the instructions accordingly and never share the medication with anyone who may not need it.
What Does It Do?
What Does Alli Do?
It can help dieters lose up to 50% more weight than dieting and exercise alone.
It does this by blocking a portion of the fat in food eaten. They recommend users do not eat more than 5 g of fat per meal when using Alli.
With fat-containing ten calories per gram, this can result in significant calorie reductions.
Alli functions by interrupting fat digestion and blocking 30% of the fat users consume, leading to calorie reduction.
Does It Work?
Does Alli Work?
When used correctly, it can help dieters lose an additional pound for every two pounds they lose on their own. It would help if you only took it with low-fat meals. It is not a "miracle pill," allowing dieters to eat whatever they like and still lose weight.
By following a low-calorie, low-fat diet and exercise plan, and adding Alli, it could work. Although it can help you lose weight over time, it is important to remember that it is usually not significant.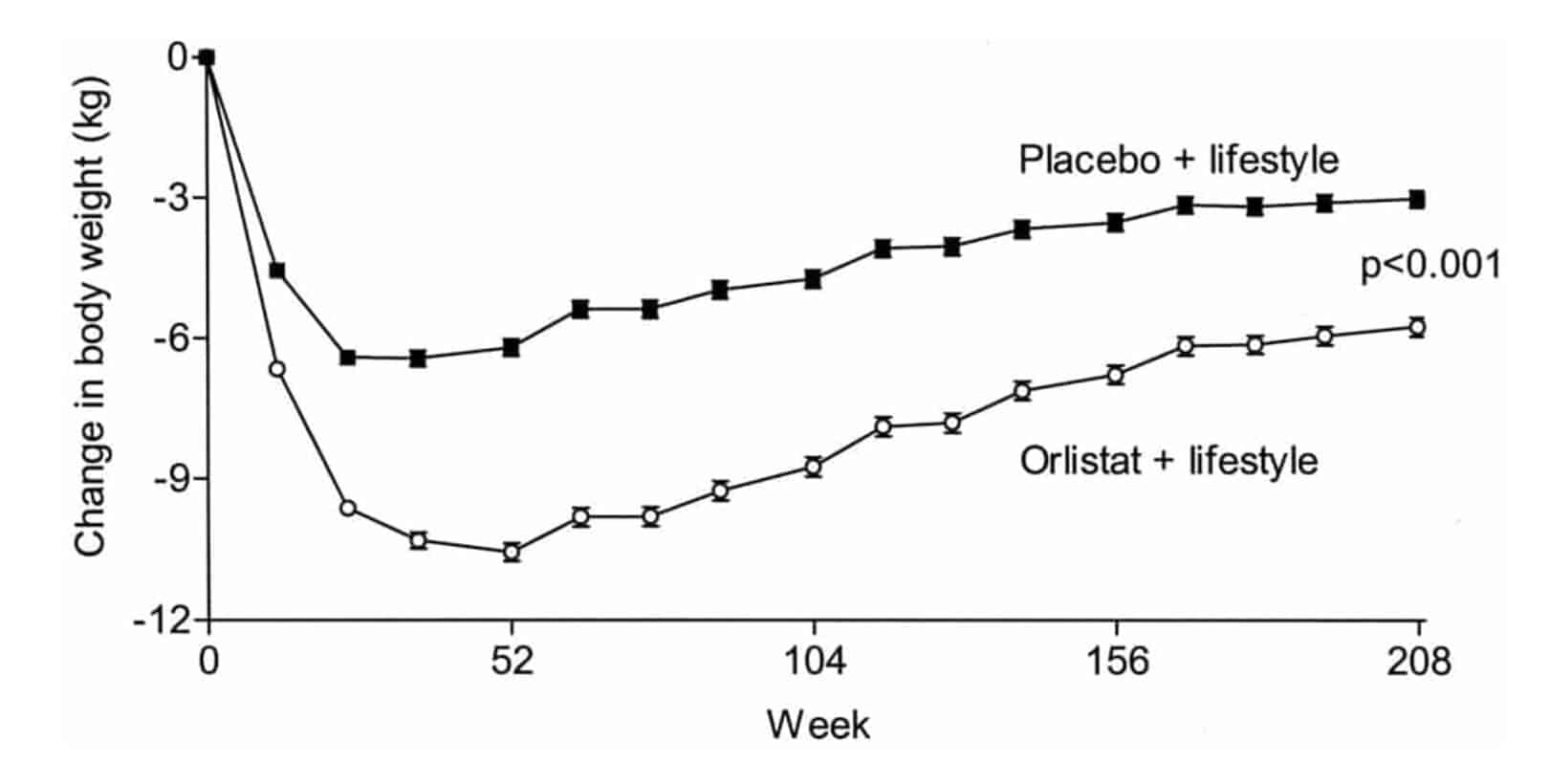 It would help if you used it in conjunction with a diet fitting within your weight loss goals and an effective exercise program.
It is also essential to drink at least eight glasses of water per day.
Side Effects
Alli Side Effects
Some people who use it report side effects. Loose, watery, and oily stools are one of the more common complaints.
On the official website, Alli warns of potential gastrointestinal related side effects. These effects should only occur when first starting use, though.
According to LiverTox, additional side effects from its ingredients may include:
Poor bowel control
Dehydration
Vomiting
Nausea
Skin rash
Back pain
Weakness
Dark urine
Flu-like symptoms
Clay-colored stools
Itching
Loss of appetite
Sore throat
The undigested fat deposits typically appear in stools in fatty deposits that can be orange and oily, states the Indian Journal of Endocrinology and Metabolism. Many dieters report finding this oil staining their underwear and clothes. Overall, it can be a messy experience to use Alli, and this is more likely when you take it combined with a high-fat meal.
There is also an extreme sense of urgency to defecate when using Alli. They suggest that, if you are using Alli away from home, you bring an extra change of clothes with you for this reason.
Some people also report an increased number of bowel movements during the day. This is due to undigested fat moving through the digestive system.
If you experience any of the other above side effects, stop using Alli, and consult your doctor.
This supplement comes with some side effects related to digestion and nutrient deficiencies. It could also interact badly with some types of medication.
The company claims that the best dose is 120 mg, three times daily.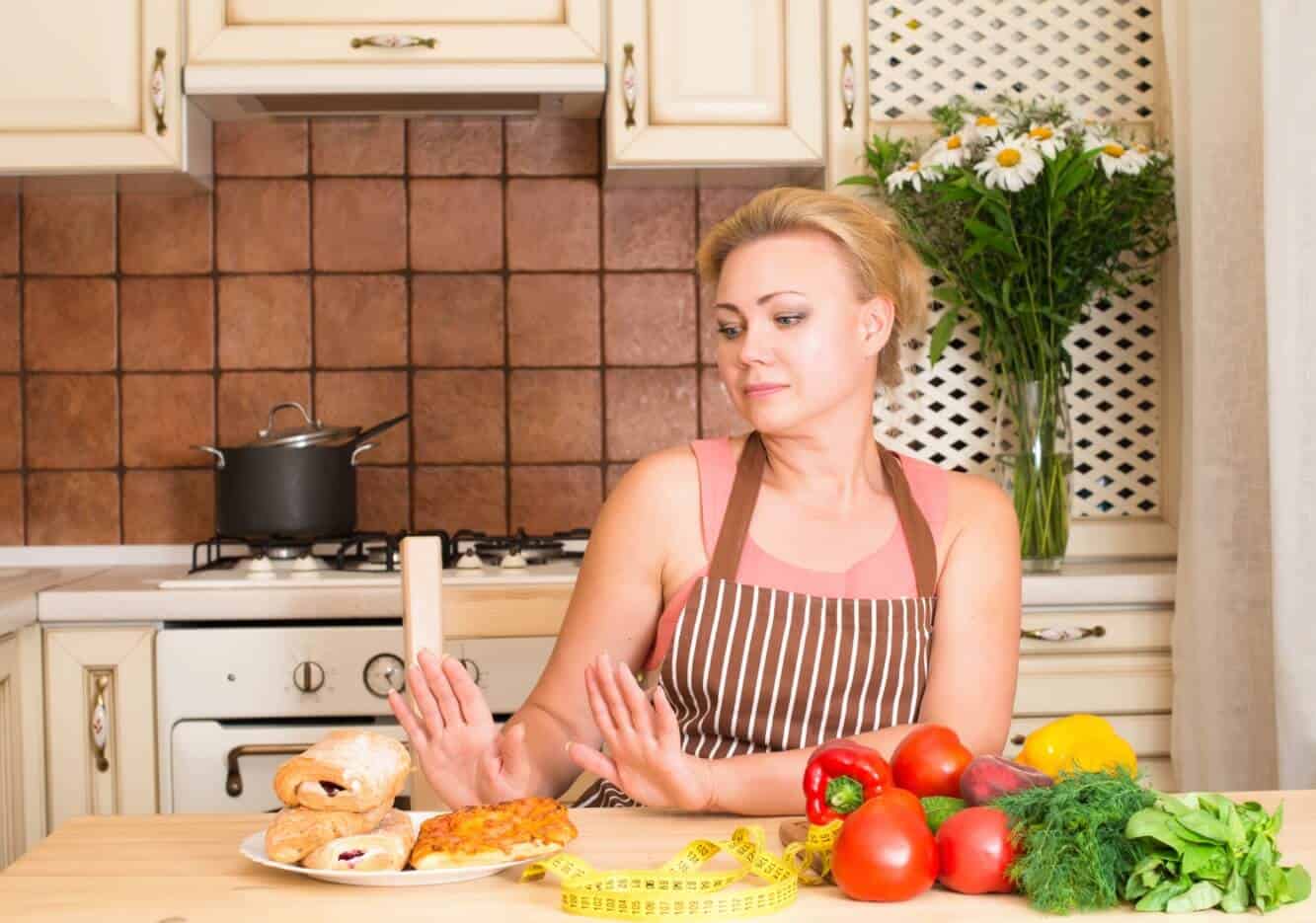 Food List
Foods to Eat & Avoid on Alli
Just because you use Alli doesn't mean that you have to limit the foods you eat. Some foods to eat and avoid with Alli include:
Eat
Fruit and vegetables
Low fat & fat-free milk and cheese
Lean meats
Three meals and two snacks on a day
Broth-based soups
Don't eat
Red meat
Fat-heavy protein
Oils and butter
High-fat
Fried foods
Cream-based soups
Alternatives
Alli Alternatives
The most straightforward alternative would be to get a prescription for Orlistat from your doctor. This is a stronger version of Alli OTC.
Additional alternatives to Alli include:
LA-3
Thermo CLA
Plexus Block
Cost
Alli Cost
Since Alli is available at so many retailers, there are a couple of different price tags for the supplement.
On Amazon, you can purchase 60 and 120 count bottles for $39.94 and $52.93, respectively. On the Walgreens and CVS Pharmacy websites, you can buy a 60 count bottle for $49.99.
On Walmart's website, you can buy the 60 count bottle for $39.94 and the 120 count bottle for $52.93. There are also a couple of different bundle options you can choose from. On the Target website, you can purchase a 60 count bottle for $39.99.
On the official Alli website, there are coupons available so you can save money. The coupons offer $5 off a 60 count pack and $10 off a 120 count pack. You can use this in-store by printing them directly from their site.
Where To Buy
Where To Buy Alli
When you click the "Buy Now" option on Alli's official website, you see a couple of online retail purchase options.
Online, you can purchase from Amazon, Walmart, Walgreens, CVS Pharmacy, and Target. The official website also offers a map where you can find a local store near you to buy Alli.
Reviews
What About Alli Reviews?
There are many weight loss reviews for this product. To get an idea of what consumers are saying about it, we will examine some of the reviews that actual users posted.
Many of the positive reviews state that users had lost weight when they used it correctly. These users say that they are satisfied with the product and suitable for short-term use with a low-fat diet and exercise.
But there are some negative reviews online as well. Some people state the adverse side effects as the reason why they would not purchase Alli again. Some users reported severe nausea, vomiting, and gastrointestinal issues when taking the product.
Another reason for negative reviews is the cost. Many consumers feel that Alli is too expensive for the results they got when using the product.
The reviews are mixed and can be somewhat unfair since many people are misusing the product, such as taking it with fatty meals then reporting unwanted side effects.
These side effects don't usually happen when you take it with meals containing less than 15 grams of fat.
Directions
Alli Directions
According to the packaging:
You can take the product up to three times per day with a full glass of water before a meal containing no more than 30% fat.
You can also take it up to one hour after eating, and it would still be useful.
Women who are pregnant or breastfeeding should not use this product. Only dieters who are 18 years of age or older and not underweight should use it.
Results
Alli Results
Many people report satisfactory results when using weight loss pills and diet or nutritional programs such as Weight Watchers or Nutrisystem.
It is best for short-term use only, and people report that it loses its effectiveness after about six months.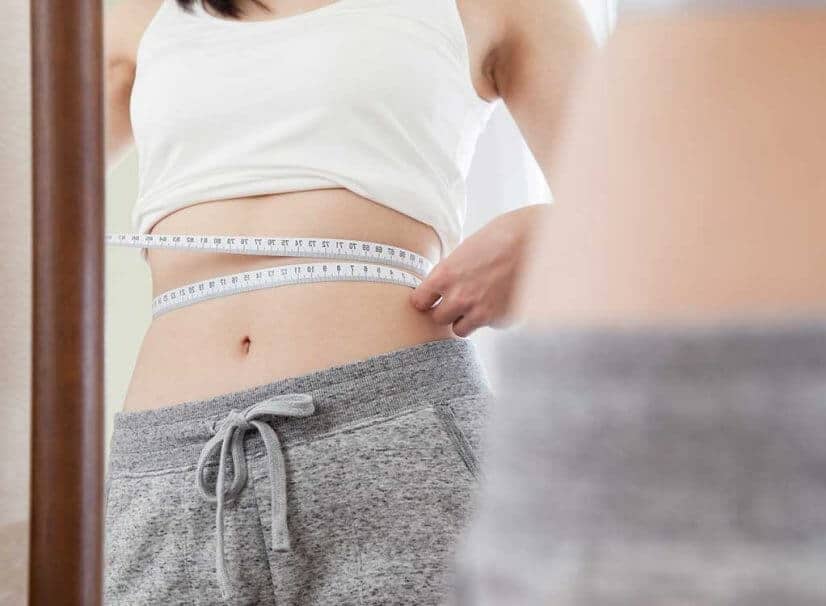 Weight Loss
Alli and Weight Loss
The weight loss with Alli will not be significant. Dieters report only losing a few pounds more than with diet and exercise.
Typically, many people lose about 7 lbs in six months. However, it is only suitable for short-term use and will not produce significant weight loss. The cost may outweigh the benefits. Its results are positive but minimal.
According to the Journal of Obesity, consuming Orlistat over a 6-month period could cause some weight loss and improvements in the diet. More research published in Vascular Health and Risk Management found that Orlistat could cause a small, but still statistically significant weight loss.
However, ClinicoEconomics and Outcomes Research found that this ingredient may not benefit public health. Additionally, Archives of Pharmacal Research research found that the use of this compound may lead to some gastrointestinal distress.
If someone has a small amount of weight to lose, and they are willing to persevere with the side effects, Alli capsules can be beneficial. However, it will not suppress appetite or increase metabolism.
For those who eat occasional high calorie, fatty meals, Alli is not useful. However, it may be an excellent choice for the dieters who can stick to a healthy meal plan to help them lose more weight than dieting alone.
Alli also offers online resources to users to help them with their weight-loss goals. When you make an account on their website, you can access healthy recipes, meal planners and trackers, food reports, and weight trackers. It is unknown whether you need to buy the product before receiving these resources.
What Users Are Saying
What Users Are Saying
"I have been on Alli for 1.5 months. Started at 155 down to 149.5. I do exercise daily, watch my fat intake, take nightly multi vitamin. The side affects for me include extreme urges to use the bathroom and oily gas."
"They did not work for me. I could see that it appeared to be removing some fat from my diet in bowel movement; however, I never lost a pound of weight or inches. Back to controlling my diet a bit better and staying on track with exercise."
"I decided to start taking Alli because I was struggling to lose weight. I lost 50 pounds while taking this! If you stick to the plan and make every meal 15 grams of fat or less, you won't have side effects!"
Bottom Line
The Bottom Line on Alli
We like that the FDA approved Alli and that research proves the effectiveness of Orlistat. One of the main concerns related to side effects from Alli. Bowel leakage is an incredibly embarrassing situation, and we're not sure it's worth it when there are other available options.
We are in full support of living a healthier life, and we also know that means being at your healthy weight. Sometimes, the changes that are needed are difficult, but they don't have to be with a clinically-proven system in place.
One of the best weight-loss apps we have seen is one called Noom. With personalized meal plans, human coaching, and extensive food logging, and more, Noom makes it easy to make healthier choices, lose weight, and understand your own eating habits.
For a limited time, Dietspotlight readers can get a free trial offer with 100% access to everything Noom has to offer.
Learn More About Noom »