ClearVite Review

- 17 Things You Need to Know
We've heard a lot of buzz about ClearVite. We wanted to know what the deal was, so we did an in-depth review of their ingredients, side effects, published research, and customer service. We also read tons of online reviews from the top retailers. Then, we condensed and summarized it all to give you the bottom line.
ClearVite can be purchased through their Official Site.
Overview
What is ClearVite?
ClearVite is a line of hypoallergenic powder supplements for detoxification purposes that claim to improve metabolic, digestive, and other health issues. There is a huge list of ingredients in the mix, but the main player is pea protein. Let's look at what science has uncovered about pea protein and health.
Critical Reviews in Food Science and Nutrition – "Nutraceutical and functional food market are one of the fastest-growing food segments in the newer food product development category. In the recent past, focus of beverage industry has shifted towards making food more nutritious and functionally enriched."
British Journal of Nutrition – Research also shows that when pea protein is combined with fiber, it works to reduce cholesterol levels. There is a touch of fiber in ClearVite, but not much.
Food Hydrocolloids – There is a problem with pea protein, however. According to 2018 research, "poor functionality of pea protein such as acidic solubility and thermal stability has limited their applications in dispersed food systems such as a beverage."
Products Similar to ClearVite
How Did ClearVite Start?
ClearVite is a brand by Apex Energetics, which has been in the healthcare and health industry for more than 25 years. They have earned a positive reputation among clients and medical professionals, although it's unclear whether this reputation extends to ClearVite products. The brand came to fruition over ten years ago, and multiple online stores carry it.
Aside from making products, Apex Energetics sponsors and contributes to educational efforts for healthcare professionals. Their education is supposedly based on research, with material and formulas from their own Scientific Advisory Board. Supposedly, this expertise should help them make their products more effective – at least, that's what they advertise.
Scroll below for one of the best products we've seen over the last year.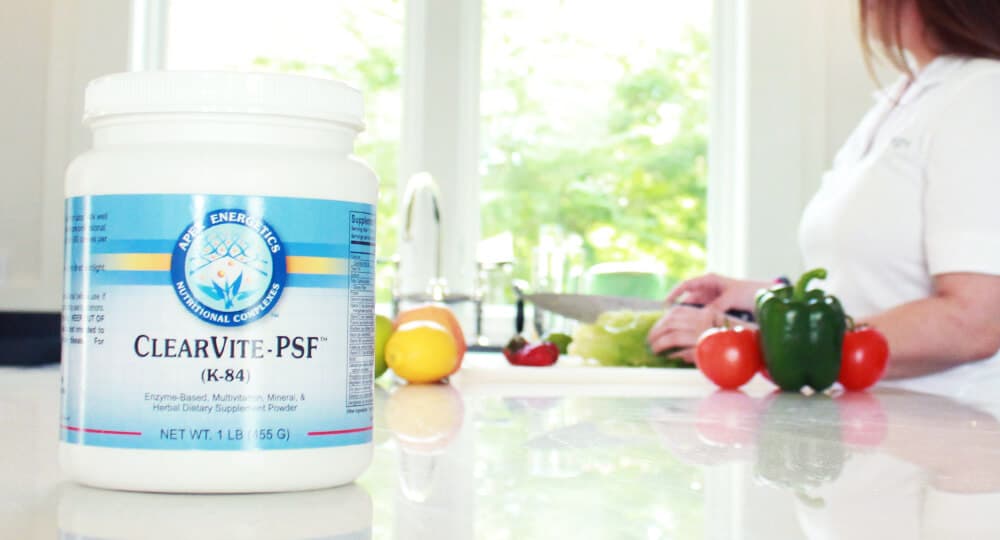 Detoxification
What is Detoxification
Every functioning system, as a result of its every-day processes, produces waste. None of them is capable of completely ridding itself from this waste all by itself. Our own bodies can rid themselves of many of these pollutants, but their function isn't flawless. The process of ridding the body from all the xenobiotics it has accumulated is called detoxification. Most of these toxic substances go through several changes in their chemistry for the body to eliminate them.
The body uses the secretion of bile as one of its major ways of detoxification. Once the liver is done with detoxifying xenobiotics, it delivers those compounds to the gallbladder to be expelled with bile into the digestive system until they can be removed in feces.
Removing xenobiotics from the system using detoxification is vital, as it boosts our body's capacity for nutrient absorption and supports its other biological functions.
Claims
ClearVite Claims
Apex Energetics claims that all its products are a result of nutritional and research-based formulas and ingredients. They promise their products to offer performance-based strategies for the health of clients and patients.
The company states that experts develop its products with a wide variety of expertise, including chiropractic, nutritional, and Western, Eastern, and functional medicine. Their in-house advisory team then evaluates the methods, ingredients, and formulas used in their products.
Apex Energetics claims that their product formulas meet strict quality control requirements and are designed to support physiological processes and biochemical pathways, depending on what the product is for. In short, the company claims to be effective and helpful for clients.
Ingredients
ClearVite Ingredients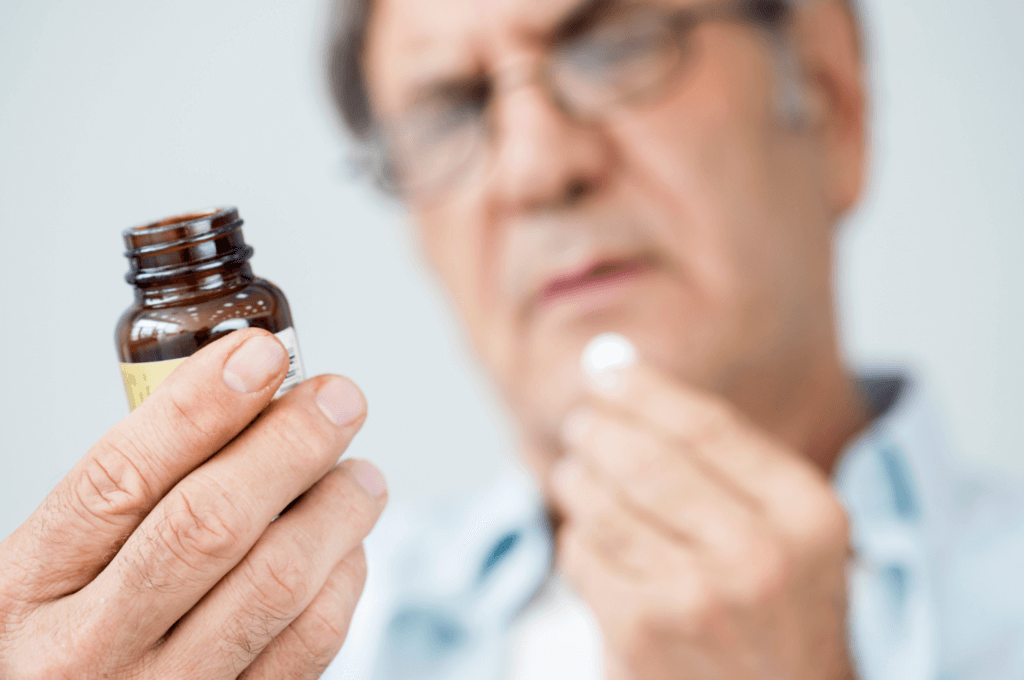 While there are a few different Clearvite products, most of them use similar ingredients.
CHC and CLA aim to support the intestines, increase sugar and glucose metabolism, and detoxify the liver. They contain a proprietary protein/amino acid blend.
GL and GLB use a proprietary formula to provide metabolic and gastrointestinal support. They contain the same proprietary protein/amino acid blend as CHC and CLA and have collagen and hydrolyzed bovine collagen I and III.
PSF and PCH both aim to improve the metabolism of sugar with nutrients of various kinds and to provide detoxification for the biliary system and the liver. They contain a high-yielding pea protein.
According to Amino Acids, amino acids and proteins have detoxification properties, and they can boost weight loss due to their ability to trigger muscle metabolism. While they cannot cause weight loss on their own, they can speed it up when paired with a healthy diet.
According to the International Journal of Obesity, collagen helps keep the body feeling full for longer. Some theorize that hydrolyzed collagen can build muscle mass and boost weight loss, but there is no research to support this.
Pea protein is known for being a vegetarian muscle builder. As it is also an amino acid, it may boost weight loss as well. However, specific medical studies have never been conducted to prove its effectiveness.
ClearVite Proprietary Blend
This is the one ingredient that all ClearVite products have in common: a multi-vitamin and mineral mix that aims to aid in weight loss.
The blend contains the following main ingredients:
Medium-chain triglycerides oil
Evening primrose oil
Milk thistle extract
Lactobacillus acidophilus
Quercetin
Rutin
Hesperidin
Ginger
Choline
Enzymes
Gamma oryzanol
Now, let's break down these ingredients and see what they aim to do.
The multi-vitamin and mineral proprietary blend contain some different ingredients that have some positive effect on weight loss.
Evening Primrose Oil
This ingredient has a split opinion on its effectiveness. According to the International Journal of Obesity, some studies have proven that primrose oil is good for managing weight, but others suggest it has no impact on it.
Lactobacillus Acidophilus
This is a probiotic ingredient. Many sources claim probiotics are excellent for weight loss. However, this particular probiotic is more likely to cause weight gain than loss.
Quercetin
According to the journal Nutrients, this is a type of superfood that effectively treats inflammation. It can also help prevent obesity and obesity-related symptoms.
Rutin & Hesperidin
There are many glycosides in the blend. This includes rutin (according to the Chinese Journal of Chromatography, commonly found in mulberries) and hesperidin. According to Nutrition Journal, Both have been found to show effectiveness in curing obesity.
Ginger
Like quercetin, ginger has superfood qualities.
Choline
While it is not known to promote weight loss, according to Nutrition Reviews specifically, it can be an incredibly essential health nutrient.
Enzyme Blend
This blend contains four enzymes. While there isn't specific proof that these enzymes can help weight loss, digestive enzymes can reduce bloating and improve overall digestion.
Gamma Oryzanol
There is speculation that this ingredient helps weight loss, but there is no concrete scientific evidence to support this.
Does ClearVite Work?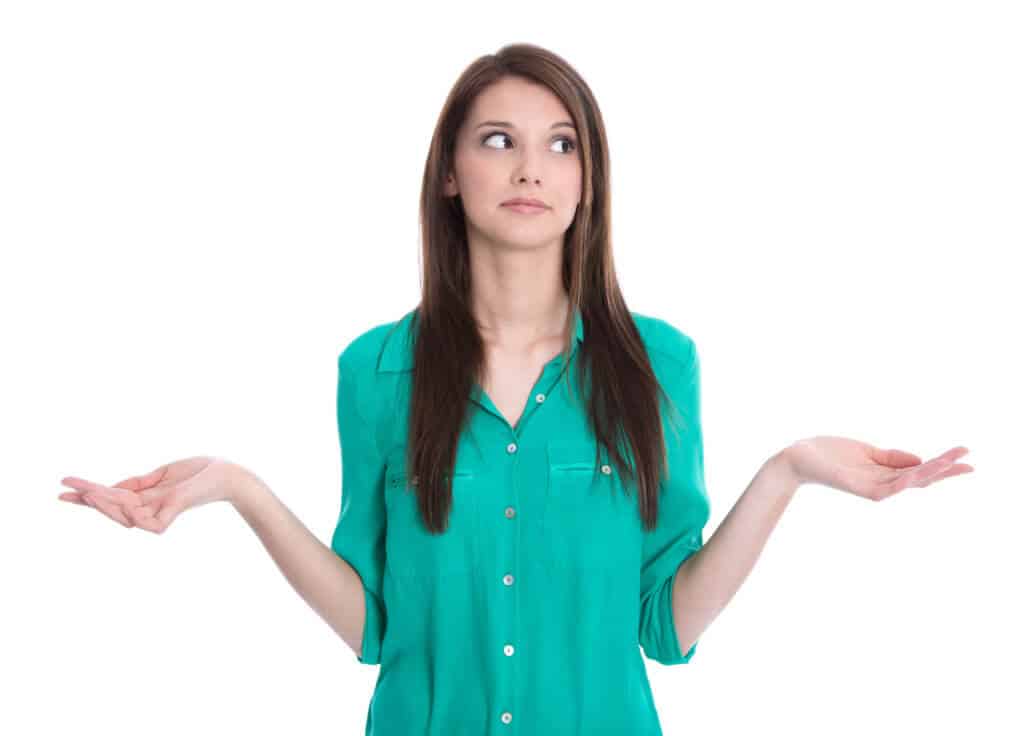 There are plenty of glowing reviews about ClearVite's effectiveness from customers. Some have had it prescribed by their own doctors, which gives the products some credibility. However, most reviews from websites or users online suggest that the products are not completely effective in themselves.
The issue with many ClearVite products is that, for a company that claims to produce all of them through moderated research, there is minimal scientific backing to support these products' use.
Testing and information about each ingredient can support some weight loss benefits. Still, Apex Energetics does not discuss or promote scientific or medical studies that suggest their products are effective.
It is also worth noting that the Food and Drug Administration (FDA) has evaluated none of Apex Energetics' products' claims, which is the least a trustworthy company can do.
Apex Energetics also states that their supplements are not specifically for weight loss but also a nutrition and health management. Once again, this casts doubts on the effectiveness of their products.
These products have been around for so long that many Clearvite diets and programs have begun to surface. One of these is the pairing of Clearvite and Repairvite, two supplements that supposedly help detoxify the digestive system – though this can cause some side effects.
Most Apex Clearvite programs involve balanced, healthy meals and moderate calorie deficits. Many customer reviews claim that, when coupled with a ClearVite diet, products can indeed boost weight loss progress. Once again, sadly, there is no scientific evidence of this.
Benefits & Results
ClearVite Benefits and Results
The main benefit of ClearVite is supposedly its detoxifying properties. It promotes the detoxification of the liver, biliary system, and digestive system, which leads to the overall improvement of their performance.
This increased performance then supposedly leads to more wellness and health because the body's organs are functioning better than before.
Once again, there is little scientific research that supports ClearVite's ability, as a product, to follow through on these promises. Several customer reviews suggest that these products have benefits when paired with healthy and balanced calorie deficit diets.
ClearVite also contains several vitamins and minerals that are either superfoods or essential, but often overlooked nutrients that the body needs.
Unfortunately, they do not specify the amounts of half of these vitamins and nutrients in any of Clearwire's products, so we have no way of knowing whether there are enough of them in there to work.
Details on ClearVite and Weight Loss
While the ingredients in many ClearVite products have some scientific backing that would suggest that they can play a role in weight loss, the product itself has no actual proof to be effective. In fact, it is not even meant to be used as a weight-loss product.
ClearVite focuses more on providing proteins, detoxifying the body, and acting as a nutritional food supplement instead of a weight-loss one. But can these health benefits potentially lead to a boost in weight loss?
Many customer reviews would suggest yes, but many impartial ones say no. Even though it won't directly help with weight loss, many of its benefits can indirectly affect those efforts, especially when you pair it with a healthy diet.
Directions
How to Use ClearVite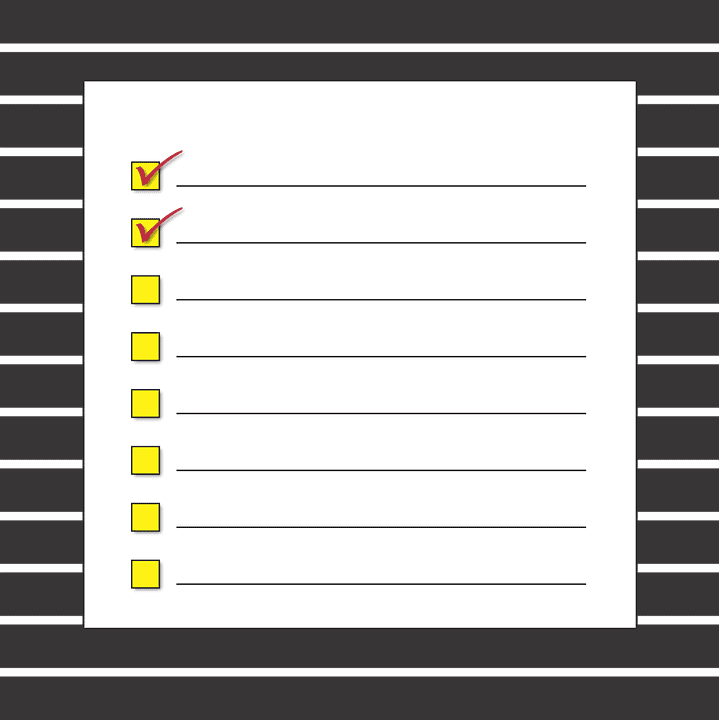 As a supplement, it is fairly easy to use. It would be best if you mixed a scoop of the powder with around six ounces of water, once a day, or as your medical professional advises.
You can also follow the Apex Clearvite program, which applies to most of their products. It is a 21-day plan. The breakdown of the 21 days goes as follows:
One to four: one serving of Clearvite before your first meal.
Five to seven: two servings of Clearvite, one before your first meal and one before your final meal.
Eight to 14: three servings of Clearvite, one before each meal you have that day.
15-17: two servings of ClearVite, one before your first meal and one before your final meal.
18-21: one serving of Clearvite before your first meal.
It is unclear exactly how this plan, as the company lays it out, can benefit you.
What to Eat on ClearVite
Vegetables (besides corn and tomatoes)
Fruit (fresh and organic best, also dried OK)
Fruit or vegetable juice (organic and freshly squeezed)
Organic, unprocessed meat, chicken, and fish
Whole grains (besides wheat, corn, rye, and oats) include rice, quinoa, buckwheat, millet, and amaranth.
Raw nuts and seeds (except peanuts)
Rice, almond, hemp, or coconut milk
Legumes (lentils, hummus, beans)
Stevia, brown rice syrup, maple syrup
Spices, vinegar, olive oil, flax oil, mustard
Rice protein shakes and smoothies
Purified water or herbal tea (green tea if you can't ween off caffeine)
Suggested foods
Quinoa or quinoa flakes (hot cereal)
Millet, flax, or rice cereal
Rice cakes and crackers
Almond, cashew, sunflower butter, tahini
Gluten-free bread (without egg)
Coconut oil
Frozen fruits and flaxseed for smoothies
Squash and sweet potatoes
Brown rice
Homemade soups
Avocadoes
Foods to Avoid
Wheat
Dairy
Egg
Yeast
Soy
Peanuts
Corn
Tomatoes
Sugar
Toxins to Avoid
Caffeine (coffee, black tea, sodas)
Alcohol
Preservatives and additives
Side Effects
Potential ClearVite Side Effects
Apex Energetics does not list possible side effects for any of its products. However, according to customers, some of the side effects are:
Headaches
Upset stomach
Diarrhea
Nausea
Product Warnings
ClearVite Product Warnings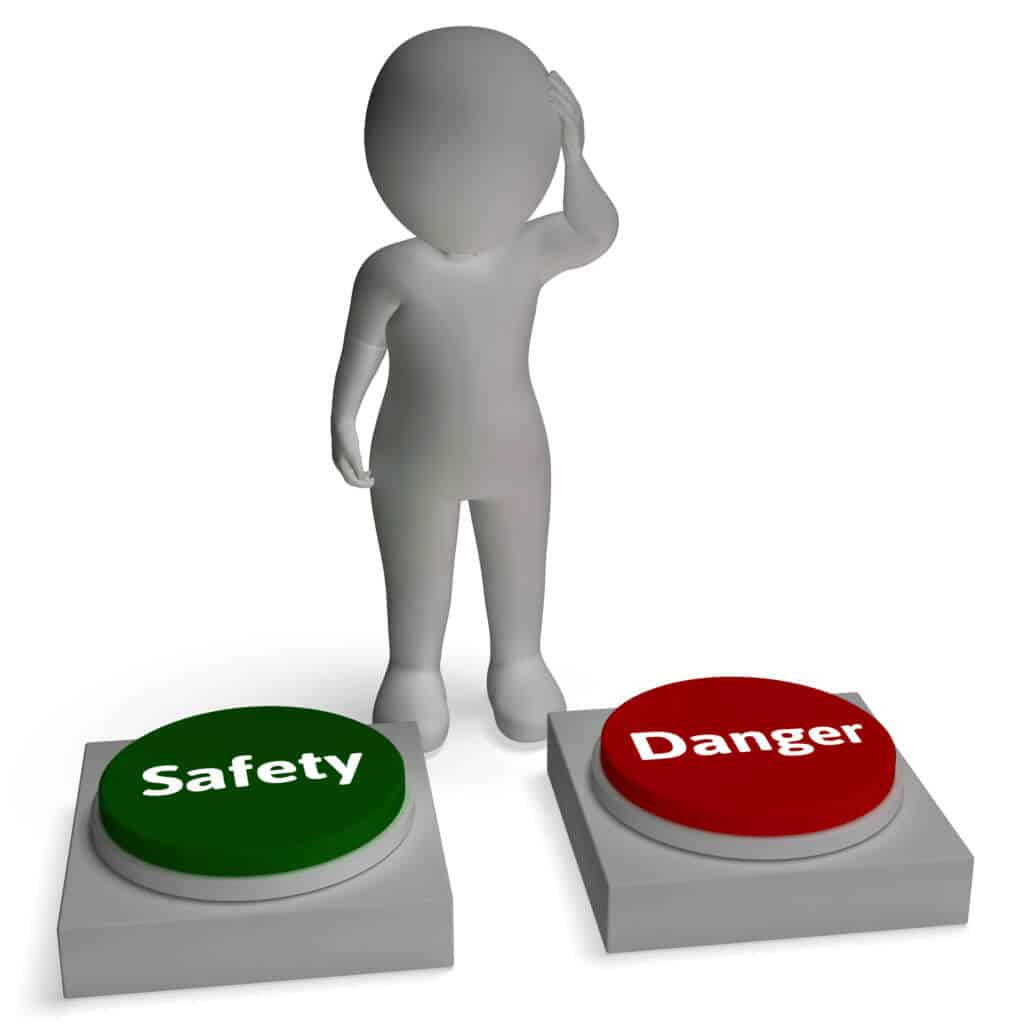 All ClearVite products carry the same warning. They are not for people under the age of 18 and should stay away from children. ClearVite and pregnancy do not mix, and you should not take the product if you are expecting or nursing.
You should also not take ClearVite with other medications. If the safety seal is broken or missing, you should not consume the product. As usual, you should speak to your doctor or a healthcare provider before taking this supplement.
You should not specifically use ClearVite for weight loss, but only as a nutritional supplement. You should not take ClearVite if you are on a diet of fewer than 600 calories per day.
You should store all ClearVite products in a cool, dry location, away from direct sunlight.
Lawsuits
Any ClearVite Lawsuits?
The Environmental Research Center – a non-profit organization of California – filed a complaint that escalated into a state civil lawsuit against Apex Energetics for Violations of California Health & Safety Code section 25249.5, which is also known as the Safe Drinking Water and Toxic Enforcement Act of 1986. The act reads as follows:
"No person in the course of doing business shall knowingly and intentionally expose any individual to a chemical known to reproductive toxicity without first giving clear and reasonable warning to such individual, except as provided in Section 25249.10."
Essentially, Clearvite products Clearvite PSF, Clearvite CR (which Apex Energetics itself has since discontinued), and Clearvite SF – as well as a few other non-Clearvite products – contained high amounts of lead.
California requires that all businesses with ten or more employees provide an obvious warning to people regarding their products' lead content. This is due to lead being on the list of chemicals responsible for developmental and reproductive toxicity in 1987.
Apex Energetics had to create new formulas for the products in question that would not violate the regulations. They also had to pay a civil penalty of $85,000. The court ruled that Apex Energetics would need to submit four random bottles of those products to a third party, an impartial laboratory, for testing every year for the next five years.
Comprehensive Health Care Systems Of The Palm Beaches filed another federal civil lawsuit against Apex Energetics in June 2016. Unfortunately, information regarding these proceedings is not available. They closed the case at the end of the month, following voluntary dismissal from the plaintiff.
Where to Buy
Where to Buy ClearVite
Amazon.com
OVitaminPro
eBay
ClearVite Alternatives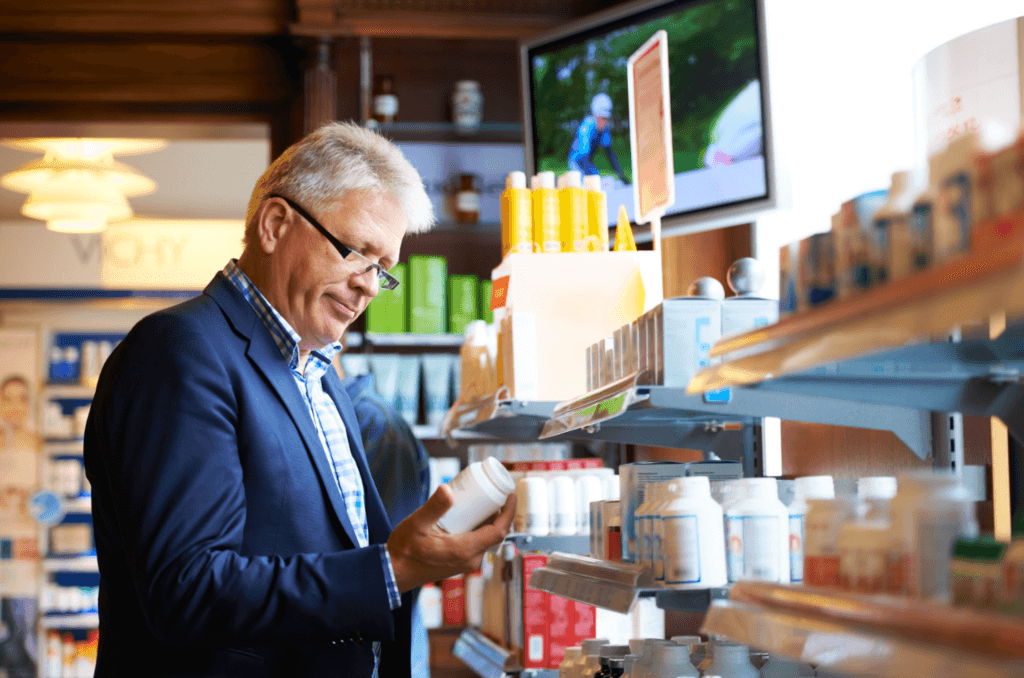 While ClearVite PSF, CLA, CHC, PCH, SF, and GL are for different purposes, they all contain similar ingredients, and they generally produce them to help you achieve the same goal. Thus, it could be a bit tricky to choose the right product for you among the ones available in the market.
Some alternatives to ClearVite includes other supplements that contain similar ingredients:
MaxGX
Musclepharm Assault
Amino Build
Interestingly, alternatives that have a formula similar to Clearvite products mainly provide protein and muscle-building.
As ClearVite works best when you take it with a healthy and balanced diet, the best alternative to consuming the supplement – especially on its own – would be to eat healthily and try an exercise or healthy eating program.
What Users Are Saying
What Users Are Saying
"Packed full of nutrients – My doctor provided me with this product as part of regimen to correct some health issues brought on by hashimotos. I absolutely love it. It has made a tremendous difference in my overall health. I make several single mixtures and keep them in the refrigerator. I like it cold as opposed to room temp."
"Received quickly. Excellent product."
"It is a wonderful product, just expensive."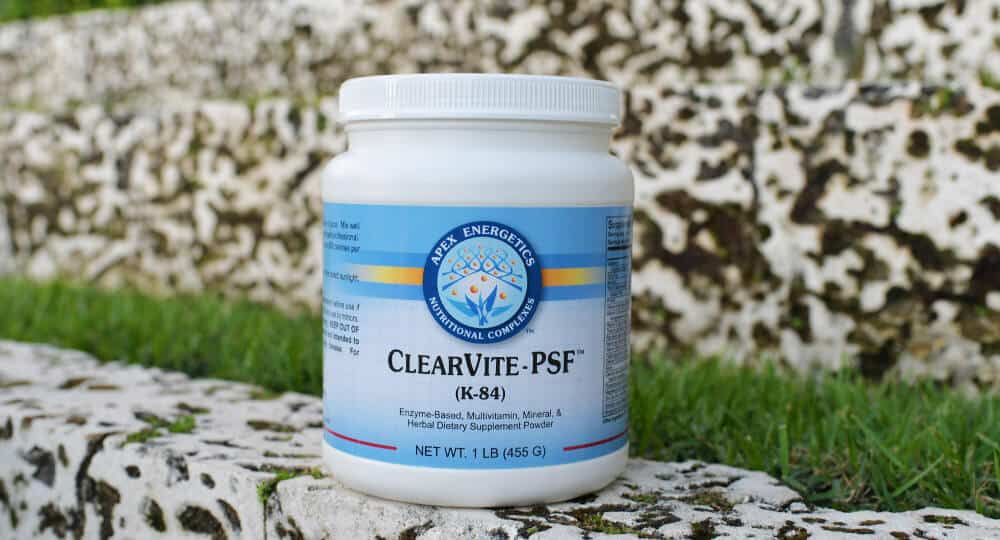 Bottom Line
The Bottom Line on ClearVite
Racing out for a few bottles of ClearVite? Well, it's readily available, has decent longevity and good reviews. But, we're concerned because this cleanse doesn't have any research backing the supplement as a whole. We're also concerned about the high price, poor taste, consistency, and the lack of information about the ingredients.
If you're looking to lose those last few pounds without the hassle of a cleanse, we suggest a diet program that can meet your individual needs and be backed by multiple clinical studies.
Among the best weight-loss programs we've seen this year is one called Noom. This diet program offers everything you need to start making healthy choices and shed those extra pounds, including interactive support groups, customized meal plans, human coaching, and more. Plus, it is all available on an easy-to-use app.
Also, we're so confident in Noom that they're offering Dietspotlight readers a free trial offer, which is a good sign.
Learn More About Noom »