PiYo Review

- 12 Things You Need to Know
Beachbody's PiYo fitness regimen promises to speed up your workouts while still defining your entire body. Through this method, the company says that you can burn those fat deposits without "aches and pains." However, we weren't able to find facts that said it's better than traditional exercise methods.
Our crew found reports of people working out one side more than the other, or not being able to keep up with the transitions. We searched far and wide for all the available information on PiYo, including its inclusion on Beachbody on Demand, to give you the bottom line on this program.
PiYo can be purchased through their Official Site.
Overview
What is Piyo?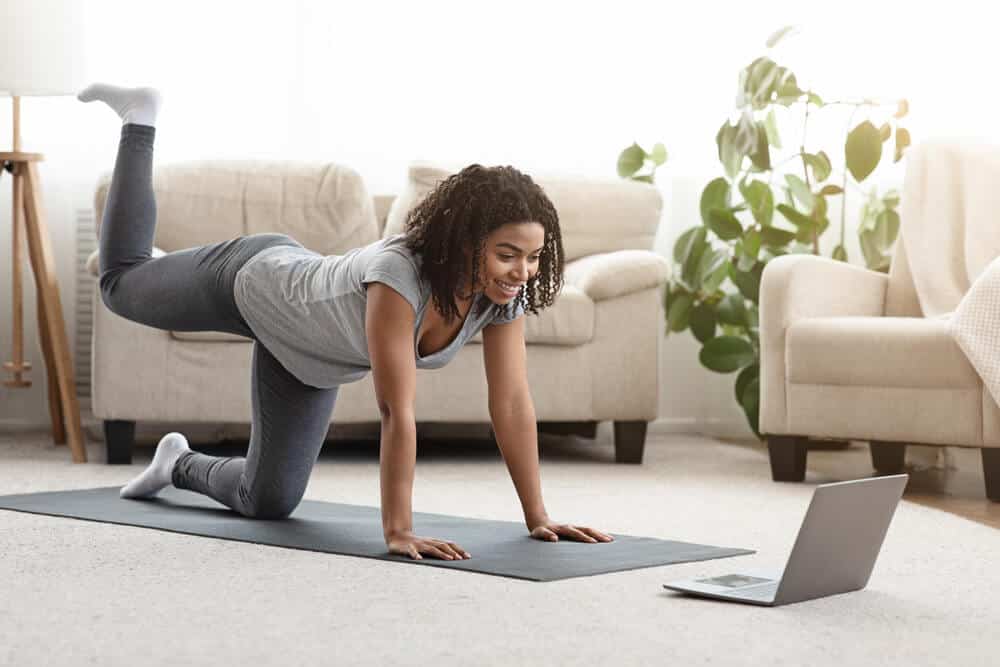 Piyo provides an option to address the fitness concerns of any age, being a low-impact exercise protocol. Piyo denotes the Pilates (Pi) and Yoga (Yo) combined as a single exercising regime; the core strengthening and muscle-sculpting upshots of Pilates added to yoga's flexibility and power in a fitness experience that can be gratifying to the body. What does the research say about Pilates and Yoga?
Asian Journal of Education and Training – "As a result of our study based on the data obtained, it was determined that regular reformer pilates exercises accelerated weight loss on sedentary women."
American Journal of Hypertension – Pilates also comes with the benefit of reducing factor contributing to increased blood pressure in obese women.
Preventive Medicine – "Despite methodological drawbacks, yoga can be preliminarily considered a safe and effective intervention to reduce body mass index in overweight or obese individuals."
The fast-paced lifestyle the world operates in today leaves almost zero time for an exercise regime. Yet, Piyo is an exercise regime that brings physical activity health benefits into one's life without boredom. Therefore, whether you are short on time or a couch potato, Piyo exercise will make you get up on your feet with zeal and enthusiasm distinctive from its designer, Chalene Johnson.
PiYo Competitors
Company Bio
Who Created Piyo?
The designer of this program is Chalene Johnson, a celebrity fitness trainer. Piyo is based out of Santa Monica, CA at 3301 Exposition Blvd Fl 3 Santa Monica, CA 90404-5082.  Being a mother of two did not stop Chalene from pursuing her lifetime passion for form and fitness, which she ardently takes up in many of her motivational speeches. Her zeal with health and wellness has also made her one of the New York Times bestselling authors.
Her contributions to the world of fitness include her Beach Body programs:
Turbo Fire
Turbo Jam
ChaLean Extreme
Chalene created Piyo to target those individuals for whom any exercise ritual is too grueling, tedious, monotonous, and bland. The fact that yoga can become dull and that Pilates has a threshold too hard of conquering for so many, Piyo handles both of the exercise issues with a competency that matches none.
Piyo is available through Beachbody. According to their BBB profile, they have been accredited since 2002 and have an A+ rating. Based on 75 customer reviews, they've earned an average rating of 1.81/5 stars. More than 260 customer complaints have been closed in the last three years. You can contact Piyo at the following numbers (310) 883-9000, (800) 998-1681, (323) 904-5600, and (866) 737-9407, Monday – Sunday: 4:00 AM to 10:00 PM PDT.
Scroll below for one of the best products we've seen over the last year.
Claims
Piyo Claims
The hype around Piyo videos  arises from its much-flaunted claims; burn real fat fast with the speedy and 'dynamic flowing sequence' of steps that:
Deliver the muscle-sculpting effects of Pilates
Introduce the flexibility of Yoga
The difference created by Piyo is evident in the rapidity of small steps that help you maintain a pace through the workout. The swiftness of the different actions burns fat while you're shaping muscle.
Fat loss is a less complicated process if you are otherwise a healthy individual with a healthy metabolic rate. However, to keep the composition of your body, i.e., preservation of muscle form at the same time of fat loss, is a complicated process.
The common belief in this regard is that of replication and increasing the intensity of any exercise.
However, contrary to the criteria mentioned above, health & fitness science teaches you to increase motion density. In other words, it implies less rest between the workout sessions and a combination of exercises.
This results in an increased metabolic rate that extends beyond the hours spent in training to the resting stage.
The benefits of combined Yoga and Pilates are two exercise philosophies with many similarities, and thus, they act as adjuncts to each other. Anyone with a little know-how of yoga can identify equivalents in Pilates-based on six principles; flow, breath, concentration, centering, precision, and control.
Lately, the two concepts are being combined in many exercise protocols as Piyo to combine the two's benefits. For instance, the achievement of flexibility in Yoga is applicable as a tool for Pilates' muscle chiseling techniques.
According to the Muscle, Ligaments, and Tendons Journal, on the other hand, the core strengthening tactics of Pilates can be applied to balancing acts of yoga. The result of this conjunction is not limited to flexibility or the stretching ability of the body. Still, it adds details to the body's musculature in the form of a lean and graceful physique.
PiYo Experience
What Does Piyo Offer?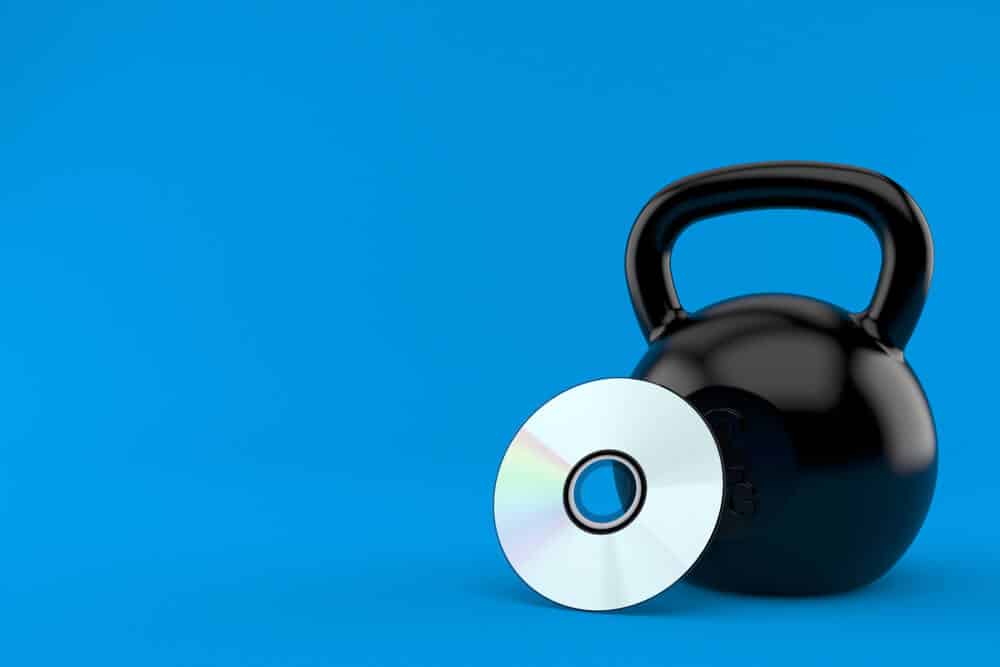 Piyo results in a complete body transformation via seven workouts delivered on three DVDs. The creator of the program ensures that you do not require any weights or expensive exercising gadgets. The seven exercises are designed in such a way to help you lose fat while simultaneously sculpting your muscles.
Here is an insight into what you should expect out of Piyo:
Align, the fundamentals
Proper alignment is a crucial step to reduce the risk of injury and strain on the muscles and joints. To learn an adequate alignment enhances your performance at muscle strengthening.
The first step in Piyo is to introduce your body to different exercising positions and their accurate alignments. Chalene demonstrates very precisely how your body should be aligned to collect the force of specific exercise steps.
Define the upper body (20 minutes)
Always begin with an upper-body regime because it braces your core and fortifies your arms, shoulders, and chest muscles. The support is transferred to the core abdominal muscles. With a healthy spirit, the lower body should be in a better arrangement to carry on to the next level.
According to Science and Sports, a strong upper body improves flexibility, mobility, and total motion. It attaches the torso to the lower body; therefore, the lower body gains support as you build upper body muscles.
Define the lower body (20 minutes)
Piyo Beachbody addresses the lower body with specific detailing to the glutes, hamstrings, and calves, thereby delivering finishing touches to a chiseled physique.
Sweat (35 minutes)
This part of the exercise helps you sweat and burn calories with vigor. Increasing the pace this part adds speed to the regime regarding both the workout steps and calorie burn.
Drench (48 minutes)
This part of Piyo will take you to the next level of sweat, with a substantial boost to your metabolic rate. Drench is made to increase your body's physical endurance by actively involving both the upper and lower body muscles.
Sculpt
At this point in the program, you should be able to keep up with the increasing pace of Piyo with enhanced physical endurance. Sculpt targets individual muscles at varying intensities for a specified period to maximize the tone to last through the resting period between different sessions.
Strength intervals (25 minutes)
A 25-minute total body workout without any weights or equipment.
Benefits
Piyo Benefits
Our research team's look into Piyo has revealed the following:
Piyo is a weight loss program that helps increase calorie burn.
The exercise regime of Piyo incorporates yoga, pilates, and cardio.
Uses variable speed to use more energy.
Low impact exercises.
No weights or expensive equipment required.
It caters for all ages, body types, and fitness levels.
For the beginner, or if you suffer from joint mobility issues, there are dedicated exercise modifiers who perform all the moves at a more comfortable, manageable level.
There is also someone showcasing the advanced steps for a more robust workout.
Those of you falling between level, then switch off between intense and cruise speeds at your discretion.
Judging from the gathered information, we find that the various workouts are repeated over eight weeks.
The first three weeks prepare your body. The initial three weeks, sculpt and stretch your muscles with specific detailing on the core muscles' alignment. The remaining five weeks take you through a fat-burning mode.
Some research also shows the benefits of pilates and yoga individually. Sports Health found that pilates can be beneficial when done safely, while one study published in the Journal of Clinical Medicine. Even more research published in the Journal of Strength and Conditioning Research found that this form of exercise could improve muscle endurance, flexibility, and posture.
Yoga can increase overall quality of life, according to the International Journal of Yoga. On the other hand, Evidence-based Complementary and Alternative Medicine notes that yoga can benefit both physical and mental health, but more research is needed to note its effects.
Side Effects
Any Side Effects Regarding Piyo?
Workout programs don't tend to have side effects, per se. But, no matter the exercise program, it's crucial to warm up and cool down properly.
Never attempt to work outside of your comfort zone. Pain is not a sign of gain.
Does It Work?
Does Piyo Work?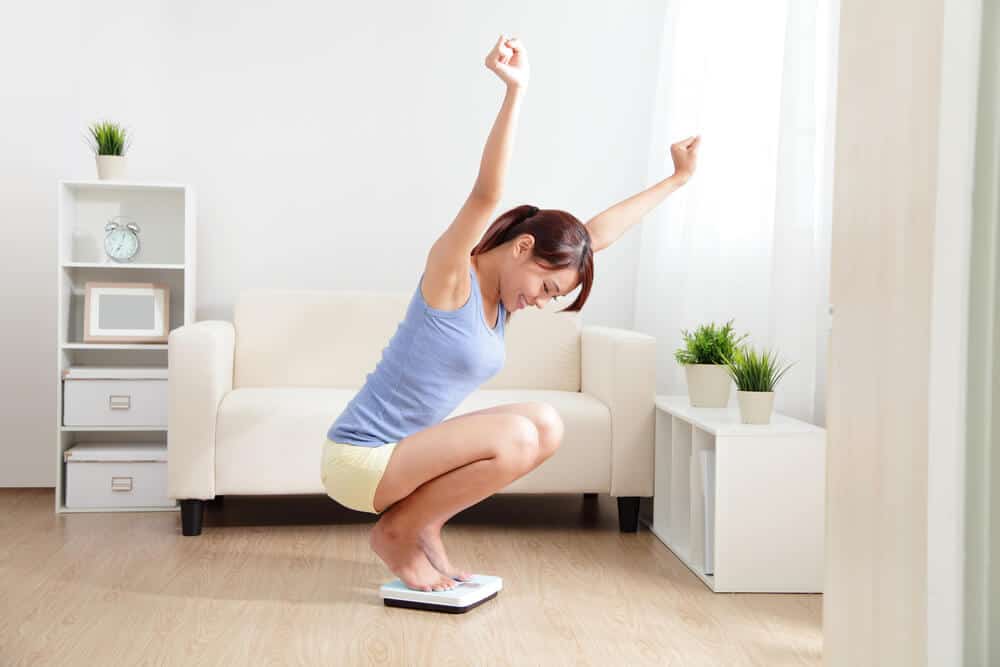 Yes, Piyo works to help some watchers lose weight. But only when combined with lifestyle changes. Results with Piyo are not powerful enough to counteract the effects of poor eating habits. Piyo, in this case, is one pillar in the weight loss equation.
Pros and Cons
Pros and Cons of Piyo
Pros
User-friendly
Great for beginners
Piyo 60-day workout calendar
Easy meal plan
Low impact
Free trial and money-back guarantee
Cons
Works out one side more than others sometimes
Transitions are too fast
Low-quality DVDs
Alternatives
Any Alternatives to Piyo?
Piyo is a unique program, so there are no alternatives, per se. However, alternating yoga and pilates each day may be just as effective, especially if you throw in cardio too. Some watchers have commented that the workouts can get repetitive over time, and separating the yoga and pilates could help address the situation.
Lawsuits
Lawsuits
Back in 2017, Beachbody was fined $3.6 Million in consumer protection case and agreed to change its website and sales practices to improve consumer protection. They were penalized because the Santa Monica City Attorney's Office (California) learned that they were charging its customers' credit cards on an automatic, recurring basis for renewals of products and services, without their express prior consent as required by law.
In September 2020, Beachbody was served with a class-action lawsuit alleging the company violated customers' privacy because they sold their personal information, transaction, and viewing history to third-parties without consent to supplement revenue.
What Users Are Saying
What Users Are Saying
"There is a great variety of exercises with a schedule to follow if you choose. I am seeing results in a weeks time and nearing 60 years old I am committed to getting into better shape."
"The workouts are pretty good and her energy is amazing but she switches way too fast. It's hard to truly do the exercises correctly and feel the burn in the correct muscles because you would just be trying to catch up with her."
"Good workout with a lot of variations so I don't get bored. I have sore knees so I have to adjust some moves to compensate. I definitely noticed an improvement after just a couple of weeks."
Bottom Line
The Bottom Line on the PiYo Workout
So, based on PiYo reviews, does it work? We are excited about Beachbody's passion for health products, its 14-day trial, and we did find some positive customer feedback posted online for the PiYo workout. It's also great for those new to fitness and who want to avoid high-impact workouts. However, we do not feel right about recommending a fitness program that is not backed by dedicated support saying it works better than traditional exercise. Also, there are several user complaints about how mild the exercises are, and we are concerned about the quality of the DVDs.
If you'd like to drop more weight and get fit, we at DietSpotlight encourage you to find a program that works to support you during and after your journey to weight loss.
Among the best products we've seen this year is one called Noom. It works with a unique set of resources, including human coaching, personalized meal plans, food tracking, exercise tracking and more. The best part is Noom is clinically proven to work.
Also, the makers of Noom show high confidence in their product by offering free trial offer to Dietspotlight readers, which is a good sign.
Learn More About Noom »