Garden Of Life Review

- 21 Things You Need to Know
Garden of Life has a range of health and wellness products touted as having the purest, cleanest, and highest quality whole food ingredients. The company claims that 'every one of its nutritional supplements is the best for your diet and immune system.' While this may be true in some cases, nutrition isn't one-size-fits-all, and many products have mixed consumer reviews.
So, we took a deeper look into Garden of Life's product line, examining the benefits, cost, and potential side effects to give you the Bottom Line on the company and its offerings. Read on to learn what we found.
Garden Of Life can be purchased through their Official Site.
Overview
What is Garden of Life?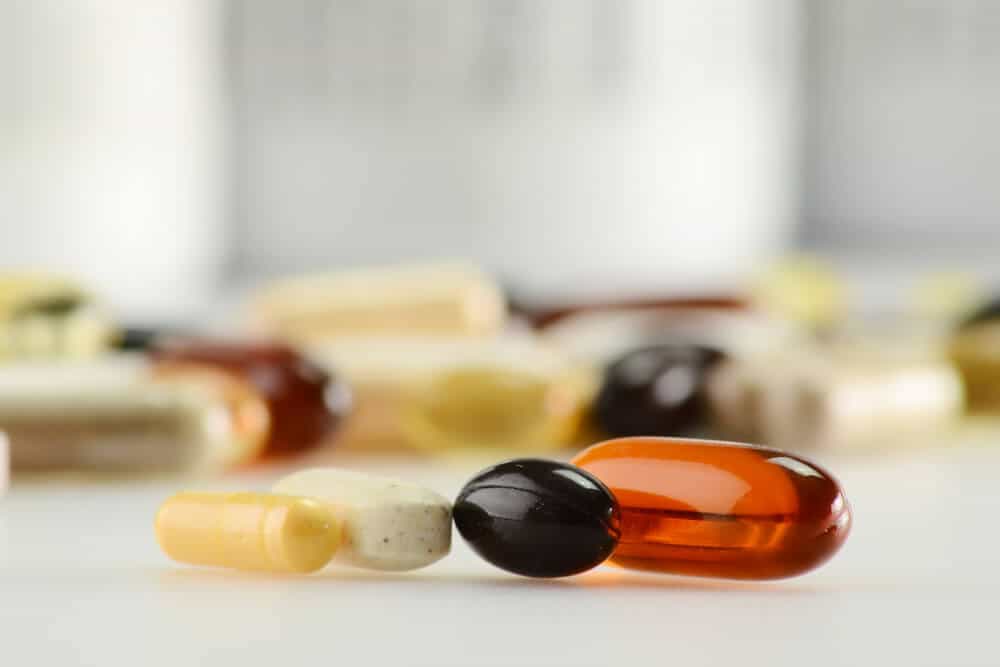 Garden of Life is a company that sells health and wellness products.
The company is headquartered in Palm Beach Gardens, Florida.
To build trust among their customers, Garden of Life has obtained numerous certificates that should accredit their products, certifications such as:
USDA Organic
Non-GMO Verified
Certified Gluten-Free
Certified NSF Gluten-Free
Star-K Kosher
Parve Kosher
U Kosher
NSF Certified for Sport
Informed Choice
Certified B-Corporation
LEED Gold
Green-e Energy
These certifications show that the ingredients used in Garden of Life products are natural, high quality, without pesticides, and pure. In December 2017, Garden of Life Company had become part of the giant Nestle Company for the amount of 2.3 billion US dollars.
Before we delve into Garden of Life and its products, let's look at some of the research into the components they use:
Garden Of Life Competitors
Company Bio
How Did Garden Of Life Start?
Garden of Life, Inc. has been founded in 2000, and starting from then; this company produces high-quality products according to its website.
The Garden of Life founder is Jordan Rubin, who had to face a severe illness to decide to find this health product company.
This diet includes probiotics, nutrients, enzymes, and soil-based organisms. Because this combination worked in his treatment, Jordan has decided to fund Garden of Life in 2000 after improving his health using the Primal Defense product.
Scroll below for one of the best products we've seen over the last year.
Primal Defense
What is Garden Of Life Primal Defense?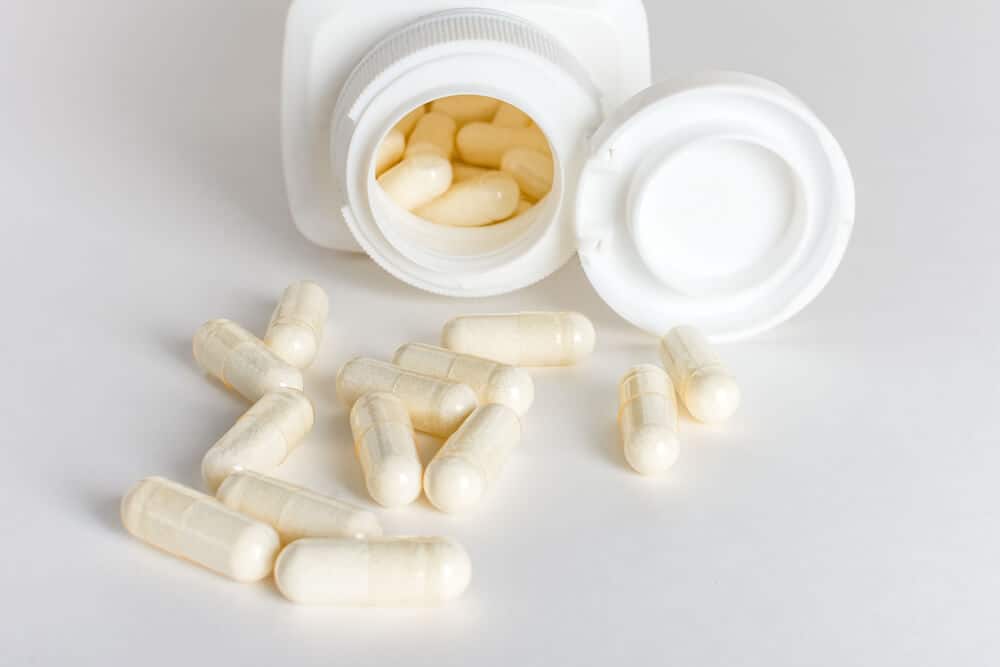 This product includes 12 microorganisms used as a blend of probiotic Homeostatic Soil Organisms (HSOs).
Garden of Life Primal Defense is based on vegetarian ingredients, and it is Gluten-free.
Since scientists have discovered that the digestive tract is responsible for 80% of the human immune system, Garden of Life Primal Defense comes to support your digestive tract due to probiotics, HSOs, and ionic plants.
But Primal Defense is just one of the numerous products created under the umbrella of Garden of Life Company.
Product Line
Discover Garden Of Life Products
Along with Primal Defense, Garden of Life products are ready to help you improve your health.
Products range include:
Vitamins & Supplements
Protein & Fitness
Digestion
Healthy Weight
Superfoods & Groceries
Herbs & Natural Remedies
Home & Lifestyle
Kids
Whey protein is considered among the most healthy raw protein powders for smoothies.
Besides, there are products for kids, such as:
Oceans 3 Kids
Primal Defense Kids Probiotic Formula
Raw Probiotics Kids Digestive Powder
Garden of Life probiotic supplements include Garden of Life men's probiotic products, such as:
Raw Probiotics Men
Raw Probiotics Men 50 & Wiser
Claims
Garden Of Life Claims
Each nutritional supplement is presented as one of the best for your diet and immune system. Garden of Life products is positively described by the mother company and being healthy for your body.
On the other hand, these positive descriptions usually create higher expectations for potential customers, and if these expectations are not satisfied, many complaints may appear.
Searching on the Internet, you will find several claims regarding the Garden of Life health products and snacks.
The most important claims regarding Garden of Life speak about the presence of sugar in some of their products, the fact that the meal replacement program is a false idea since the calories from the products is not enough to be considered as a real meal replacement, and presence of gums and flavors in most of the Garden of Life products.
When 33 people have important health issues due to Salmonella bacteria found in the Raw Meal Organic Shake & Meal Replacement.
Ingredients
Garden Of Life Ingredients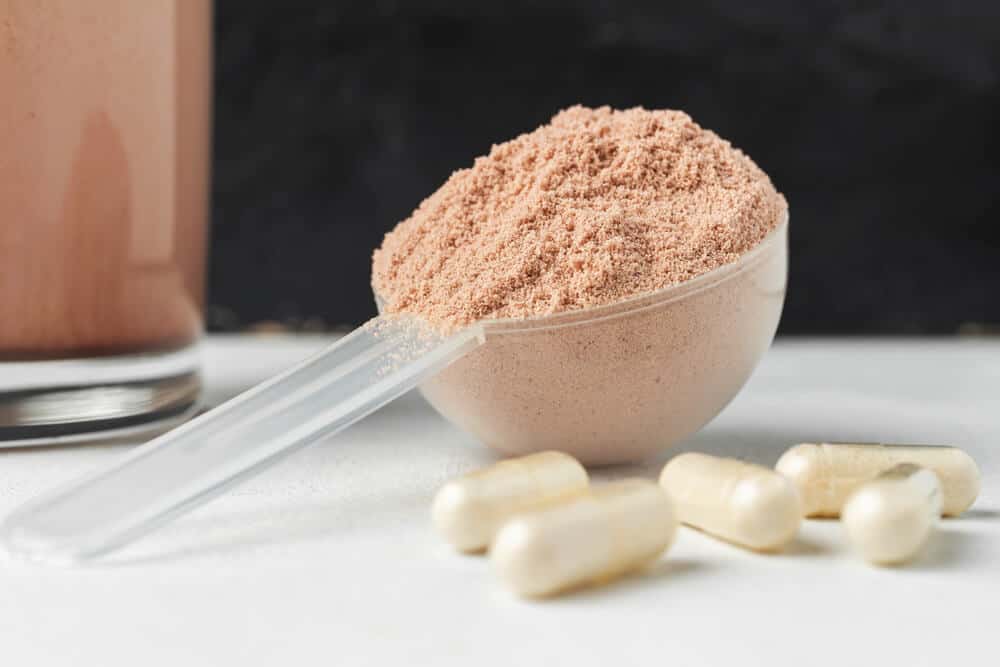 Since the list of products is quite long, numerous ingredients are included in the Garden of Life products.
Here we will mention some of the most important ingredients, besides those well-known among the general public.
Astaxanthin
Astaxanthin and Fucoxanthin are two ocean-based antioxidants. According to Nutrients, astaxanthin has been shown to have beneficial effects in regard to skin health.
On the other hand, Hindawi found that fucoxanthin may have some beneficial properties, including antioxidant, anti-inflammatory, and anti-obesity effects.
Fucoxanthin
According to NCBI, Fucoxanthin reduces fat cells due to fat-burning, but it also has a positive role in reducing oxidative stress.
On home health, Fucoxanthin has positive effects like antioxidant, anti-inflammatory, and anti-obese.
Bifidobacterium
Frontiers in Microbiology notes that bifidobacterium is a very beneficial component of gut health.
Omega 3
Omega 3 is fish oil that contains fatty acids from marine life. According to the National Institutes of Health, omega-3s play an important role in energy production, brain health, eye health, and more.
Whey
Whey protein is essential for a quick digest, and it helps build muscle if it is taken 1 hour before working out your body.
According to Nutrients, whey protein supplementation may be able to improve recovery after exercise. However, another study published in Nutrients noted that more research needed to be done on the protein to confirm its beneficial effects in muscles.
Additional Ingredients in Garden of Life Products
Lactobacillus Brevis
Glutamic Acid
L. rhamnosus
Bacillus Subtilis
Perfect Food
Enjoy Garden Of Life Perfect Food
Besides vitamins, supplements, and fish oil, Garden of Life also provides food that should help your health and digestion.
You can find some products that can be considered food, like seeds, nutritional bars with organic fruits, nuts, grains, Raw Extra Virgin Coconut Oil, and Goatein Pure Goat's Milk Protein.
But several products are included in the Garden of Life Perfect Food list.
These products are developed based on several blends of different greens and organic herbs that help you detoxify, energize, and alkalize your body.
Examples of Garden Life Perfect Food products are Raw Organic Perfect Food Alkalizer & Detoxifier, Perfect Food Berry Super Green Fruit & Veggie Formula, and Raw Organic Perfect Food Energizer.
Does It Work?
Does Garden Of Life Work?
This question is asked for each health product that you will find on the market.
According to numerous reviews, Garden of Life has products that work and satisfy customers' needs.
Customers who have used Garden of Life supplements state that these products helped them lose weight, become fit, or gain muscles.
Many products are based on probiotics, which are considered very important in digestive tract health. Still, you have to see if probiotics included in Garden of Life products are scientifically recommended, according to Fitness Magazine.
But there are significant side effects that are mentioned below that can keep away any customer.
Even if Garden of Life health products works for some customers, dangerous side effects may be a decisive factor in buying this kind of product.
Anyway, it is important to know that a supplement may work if you adopt the supplements you take in your diet; your body may reject the supplement you take. Supplements are designed differently for women and men.
Read carefully Garden of Life products' labels, and the chances to work for you will increase.
Benefits & Results
Garden Of Life Benefits And Results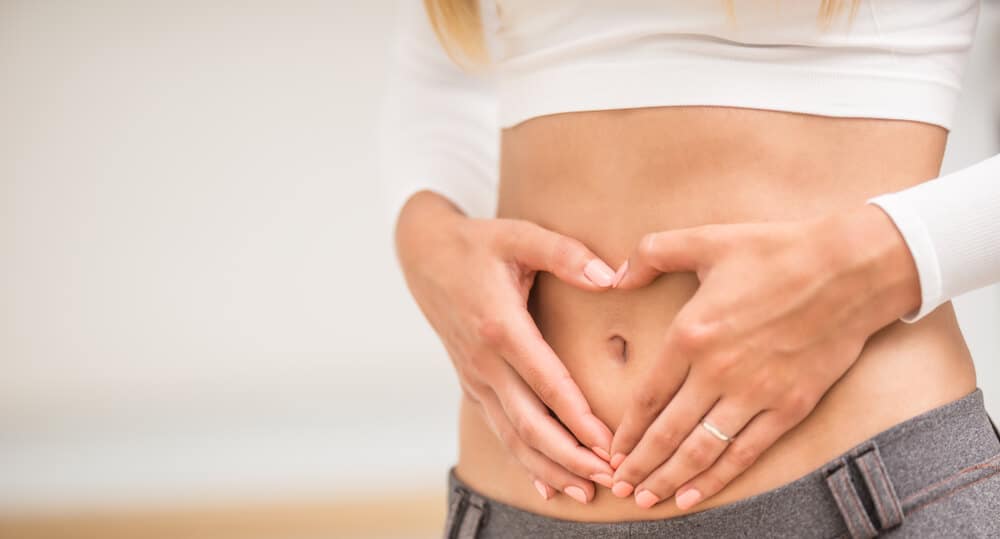 The Internet is full of opinions and reviews regarding the results and benefits of using Garden of Life supplements.
Garden of Life raw supplements are considered useful in weight loss and metabolism boost.
Garden of Life fit products have benefits in fat burn and gain muscle, being appreciated by athletes and those interested in gaining muscle mass.
Garden of Life men's probiotic products are designed to satisfy men's specific needs, but there are probiotic products created for women.
Probiotics are supplements that should be taken, according to scientific research, to facilitate vitamin absorption and improve digestion.
Probiotics like Bifidobacterium and Lactobacillus are useful in this direction, and Dr. Formulated Once Daily Men's for Digestive and Gut Health contains those two probiotics.
Garden Of Life Fit
Garden Of Life Fit – Gain Muscle And Become Fit?
For those who consider that Garden of Life raw program is a great idea in weight loss, numerous products may help people become fit. Garden of Life raw fit products include Organic Plant-Based Performance Protein Bars, Raw Organic Fit Protein Powder, and Organic Fit Protein Bars.
All these products that are part of the Garden of Life raw fit product line are recommended for those who intend to lose weight and become fit.
Both protein bars and raw protein powder are designed to satisfy hunger and boost metabolism to burn fat. Besides, you can use Garden Of Life raw probiotics to reduce your weight.
Weight Loss
Details On Garden Of Life And Weight Loss
In the contemporary world, many health issues need to be solved. Even if losing weight doesn't seem to be one of the most serious, millions of people need to improve their body weight, and these people need help to counteract this problem.
Garden of Life supplements includes numerous products that are created to help people lose weight.
One of the programs is Garden of Life raw meal, which supposes that you should use their raw products to get fit again.
Raw Meal
Why Choose Garden Of Life Raw Meal?
Many studies speak about the importance of raw meals in human health and body fitness. They are packed with probiotics, amino acids, B complex vitamins, and green foods.
Garden of Life raw meal is focused especially on providing a wide range of products that suggest changing daily meals with some raw meals or at least combine them.
Garden of Life meal replacement is a program that can be very useful in weight loss diets. According to some reviews, Garden of Life meal replacement program should help you use raw products instead of eating another solid meal.
Raw Organic Meal is a product mentioned among the best raw protein powders for Men's Health publication.
Flavors available from Garden of Life include:
Vanilla
Chocolate
Lightly Sweet
Chai
Health Contribution
Garden Of Life Vitamins Contribution To Weight Loss
Most of Garden of Life products' ingredients are focused on helping your health. Vitamins are among the most important elements that contribute to our health.
Due to this, a supplement of vitamins may be helping our body, especially for those who have to lose weight. Garden of Life vitamins also include products specially developed for weight loss, such as Vitamin Code Perfect Weight Multivitamin.
Directions
How To Use Garden Of Life?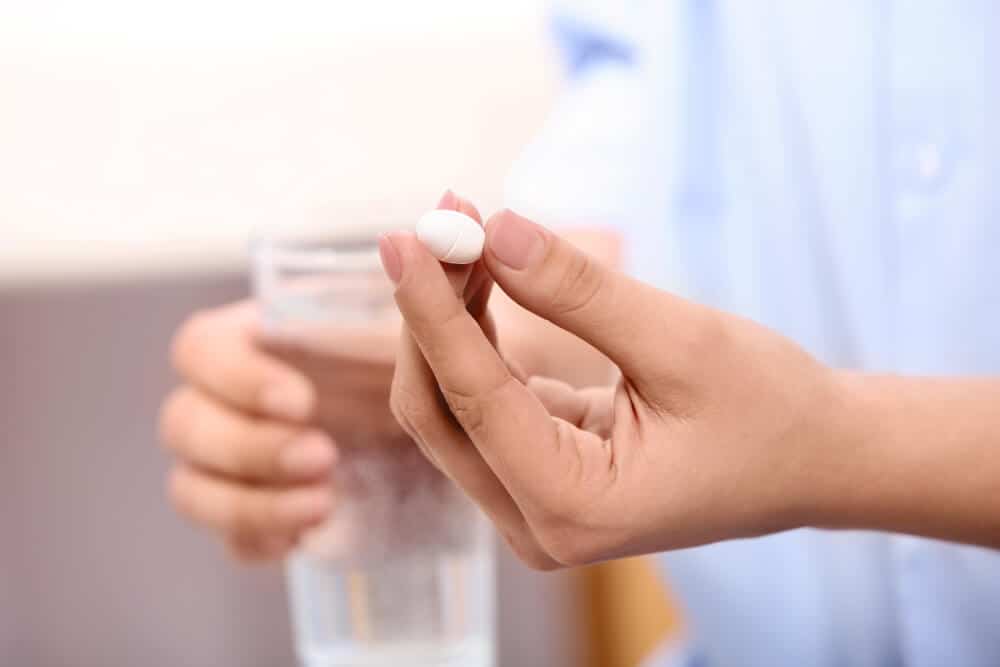 Each product has a list of ingredients and directions of use or suggestions to use. Thus, it is relatively easy to know how to take all the Garden of Life products.
If there are suggestions for proteins, probiotics, vitamins, or prenatal products, you have to take them when you want without replacing a balanced diet with nutritional bars and seeds.
Prenatal Directions
How To Use Garden Of Life Prenatal?
Among the long list of Garden of Life products, you will also find numerous products designed for pregnant women.
Pregnancy is a critical period for both mother and children since it is decisive in the baby's evolution.
Garden of Life prenatal products include:
Minami Prenatal Omega-3 Fish Oil
Vitamin Code Prenatal Multivitamin
MyKind Organics Prenatal Once Daily Multi
Dr. Formulated Probiotics Once Daily Prenatal
All these vitamins and probiotics should be taken according to their use instructions. Still, it is recommended to consult the healthcare practitioner to avoid any side effects for both mother and baby.
Minami Prenatal Omega-3 Fish Oil and MyKind Organics Prenatal Once Daily Multi should be taken one pill per day with water, during a principal meal.
Vitamin Code Prenatal Multivitamin must be taken three times daily one capsule, and they can be taken with or without food.
Where To Buy
Where To Buy Garden Of Life Products?
If you are convinced that products developed by Garden of Life will improve your health and your life, then you can choose to order any of their products. How can you do this?
Well, there are numerous options. You can access the company's website, you can order these products on different websites specializing in health products, but you can also search for Garden of Life on Amazon.
For those who are decided to try the products developed by Garden of Life, Amazon's website could be a source to order these products.
Other retailers include:
All-Star Health
Walmart
GNC
Side Effects
Potential Garden Of Life Side Effects
There are numerous reviews on the Internet regarding the side effects of using garden of Life products.
The most mentioned side effects are bloating, muscle cramps, vomiting, gas, or headaches.
Besides, some people can feel nausea due to the use of these supplements. Other side effects include diarrhea and frequent urination.
Product Warnings
Garden Of Life Product Warnings
Even if Garden of Life health supplements contain only organic and natural ingredients, according to the producer, any customer should consult a physician before using these products.
Because your body may be sensitive to certain ingredients included in Garden of Life products, a physician's visit is recommended.
Lawsuits
Any Garden Of Life Lawsuits?
Sometimes negative reviews are not the only negative feedback for a company. Lawsuits may be other negative feedback if the issues caused by the company's products are severe.
For Garden of Life Company, lawsuits were possible after recalling several products due to the Salmonella bacteria found.
Several web sources discuss possible lawsuits against the Garden of Life if clients are interested in taking this step.
What Users Are Saying
What Users Are Saying
"Great product – I have yet to find a better substitute and I have looked. Saves me tons on buying supplements. Flavor is great."
"These are not chewable at all! I tried them myself and it was terrible. They are shaped like a ball with a very hard coating – making it a choking hazard."
Bottom Line
The Bottom Line on Garden Of Life
So, should you race out to the store and buy a supplement? First off, we like that all of these products are easy to find online, and there are plenty of user reviews posted as well. It's also nice to see a satisfaction guarantee on the company website. On the other hand, we have some reservations about these diet shakes and Garden of Life probiotics because some people have experienced unpleasant side effects. Also, we're concerned about the less-than-savory taste numerous users have mentioned.
If your main goal is to drop more weight, we encourage you to find a clinically-proven program that can meet your individual needs.
Among the best weight-loss apps we have ever seen is one called Noom. Noom offers its users human coaching, an extensive food database, and personalized meal plans focusing on a lack of restrictive dieting. Plus, the program is backed by multiple clinical studies and the CDC.
Dietspotlight readers can get a free trial offer of Noom for a limited time.
Learn More About Noom »