Healthy Trim Review

- 19 Things You Need to Know
Healthy Trim is a metabolism booster built from natural ingredients such as green tea extract and Hoodia Gordonii. The company claims that the product "works to support your body's metabolism while providing a natural boost in energy." This is likely true, but there is not much research connecting Healthy Trim to sustained weight loss, which makes us reluctant to endorse it as a fat loss aid.
Still, the company claims to have sold over 2 Million bottles, so we wanted to see how the product compared to other metabolism boosters. So, we looked at the clinical research behind the product, as well as the ingredients and potential side effects. Read on to learn what we found.
Healthy Trim can be purchased through their Official Site.
Overview
What is Healthy Trim?
Healthy Trim, known as Healthe Trim, is a supplement created from natural ingredients, with the aim of being a metabolism booster, as well as improving energy levels. Its primary purpose is to help people in their weight loss journey and make it faster and more efficient.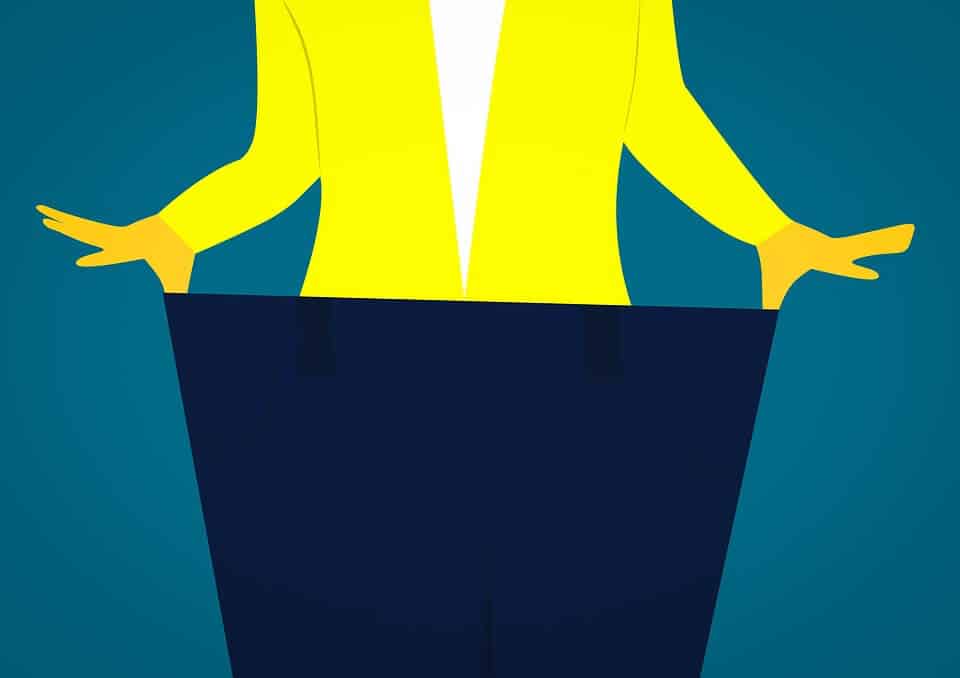 The product comes in three different types, including the Healthe Trim Original Formula, Healthe Cleanse, and Healthe Trim Hair, Skin, & Nails.
Healthy Trim Competitors
How Did Healthy Trim Start?
Unfortunately, we do not know too much about the product itself and what inspired it. We also do not have a lot of information about the process through which the product goes from its beginning until it is entirely manufactured. What we do know is that the company behind the product is called HealthyLife Sciences, LLC and that there are two prominent names in the company which is mentioned about the Healthy Trim product.
The first name that comes up is Matthew Dwyer, who is the founder of Healthy Trim. Matthew himself struggled with weight and managed to get excellent results. That is why we can consider him an authority when it comes to weight loss. He lost 45 pounds in 90 days. However, it is not completely clear if Healthe Trim had anything to do with these results.
The other prominent name that comes up when you search the company is Dr. Scott Carol. Dr. Carol is a renowned professional who has taken part in several published and peer-reviewed studies. On top of that, he is the author of a weight loss book called "Be Fat-Free Forever," and he is the owner of "Doctors Care Weight Loss." Most importantly, however, he is one of the senior partners at Atlanta Allergy and Asthma in Atlanta Georgia.
Scroll below for one of the best products we've seen over the last year.
Claims
Healthy Trim Claims
One of the most important claims that the company makes when it advertises this product is that it will give you surprising weight loss results. So much so, they say, that you will go back to looking like a teenager and obtain the perfect weight that you always wanted to have during your high school days. That is why they use the term "high school skinny" to picturesquely illustrate the results that you can expect if you decide to buy and use this product.
Another important claim to mention here is that Healthe Trim supposedly can work as an appetite suppressant. It will help you eat less and feel less hungry. What is more important it will stop you from having those strong fast-food cravings that are so difficult to resist. You can also expect to have higher levels of energy and just generally feel better throughout your day.
When it comes to most other diet pills, usually the dosage requirements need you to take 4-5 pills throughout the day. That is not the case with Healthy Trim, which means that it will be a lot easier to make it a daily routine to take this product. All you need to do is take two pills in the morning, and you are all set. For that reason, you do not have to worry that you will forget to take the product and mess up your weight loss journey.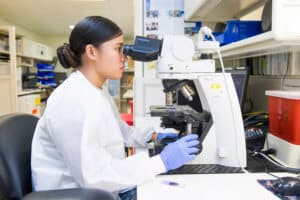 Healthy Trim Clinical Study
One thing that is good about Healthy Trim and that sets it apart from other products is that it provides a clinical study on its website. This clinical study is intended to prove all of the beneficial effects that the product has, as well as its safety. According to the company's claims, the study is a placebo-controlled double-blind study that included 60 people and took 30 days to finish. Another thing that they tell you about the study is that it was completed back in 2009. However, you should take this study with a grain of salt, as there are several things that they are not sharing with you.
The first one of this has to do with who conducted the study. Namely, there is just no information about it. We do not know whether the company itself did it, or some university, or an independent researcher. It's difficult to believe some claims if you have no idea who made them.
The second thing that caught our eye is that we do not know whether the study has been published in any renowned magazine. If it hasn't that means that it could not have been peer-reviewed, and in that case, it is not credible.
Thirdly, it's important to mention again that the study is placebo-controlled. However, we do not have the information telling us how much weight the participants who were taking a placebo lost. Those who were taking Healthy Trim pills supposedly lost 2.43 pounds a day, but we do not have that information for the placebo group. Without the results from the other side, the results that Healthy Trim caused cannot be compared to anything and are of little scientific value.
Finally, the last thing that should have been shared with the readers and potential customers is what was in the placebo drug. This is important to make sure that the participants could not tell the difference between the two. If they could, then the study makes no sense if the group knows that they are taking a placebo.
Ingredients
Healthy Trim Ingredients
The company is when it comes to ingredients; unfortunately, reluctant to provide us with a complete list of the ingredients used in the product. Also, we do not know anything about the dosage of the ingredients that we do know are in the product; the company also missed sharing that with the customers. When one customer asked the company officials to give him a complete list of ingredients and dosages, the company used a spin technique and provided information about the safety of the product. However, here are the ingredients that we do know are in the product, backed by relevant studies.
Resveratrol
Resveratrol is not as famous as other weight loss ingredients. Whether because of that or it's just plain ineffective when it comes to weight loss, we don't know. But, there is a 2011 study in the Annals of the New York Academy of Sciences conducted with the aim to find the correlation between resveratrol and weight loss in humans. The study's subjects were lab animals who were fed resveratrol. The ingredient seems to slow the aging process, but there was no proof it helps people lose weight.
Green Tea Leaf Extract
Like hoodia, many weight loss supplements contain green tea or green tea extracts as well. This is because green tea is widely considered healthy and because it contains caffeine. As per Advances in Nutrition, green tea extract has shown to increase fat oxidation during exercise and at rest. However, the results remain inconsistent and demand further research.
Hoodia Gordonii
Hoodia is a very popular ingredient when it comes to weight loss supplements, even though there is lack of evidence that hoodia supplements work. The official Healthy Trim website posted an audio file of Doctor Oz discussing Hoodia claiming it to be an appetite suppressant. Doctor Oz, however, did not say whether hoodia causes weight loss. What's more, the scientific evidence suggests that the correlation between hoodia supplements and weight loss is inconclusive.
Coix Seed
Also known as Job's tears, Coix seed is an important crop used as food and herbal medicine in Asian countries. Despite its numerous health benefits, there isn't one related to weight loss.
Caralluma Fimbriata
This cactus-like plant is sometimes found in weight loss supplements that contain hoodia gordonii. According to a 2007 study, Caralluma Fimbriata can support weight loss in humans. Namely, the study included 50 men and women who were given 1000 mg a day of Caralluma Fimbriata for two months. The results suggest that the subjects experienced a reduced appetite after the study. However, what remains unknown is how much of the ingredient is found in Healthy Trim. This is because the official website doesn't state the amount of Caralluma Fimbriata that is put into the supplement.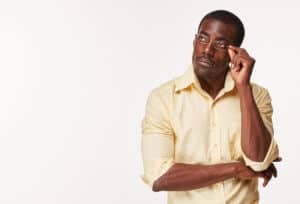 Caffeine in Green Tea and Healthy Trim
One problem that you might have with this product has to do with its caffeine dose. The two pills that you should take have 175mg of caffeine. Even the company admits that if you are sensitive to it, you might experience some adverse effects. The reason why you should take the product in the morning is exactly because of this; if you take it after 3 pm, it might mess up with your sleep.
Another thing that is important is that you do not drink additional caffeine if you are sensitive to it while taking the Healthy Trim pills. If your intake of caffeine is more than you can handle, you can bear serious side effects, says a study in Food and Chemical Toxicology. The upper limit that you should not go above is 400mg of caffeine in one day.
Does it Work
Does Healthy Trim Work?
Unfortunately, we cannot claim with certainty whether the product works or not. To be able to do that, we would need to have some science-backed evidence. The study that the company offered on their website is not that. Online, we can find both positive and negative Healthy Trim reviews, so it is difficult to choose which ones to believe and which ones to disregard as a part of a marketing campaign.
If the product does work, it will most likely be because of one ingredient – Caralluma Fimbriata. This is the ingredient that has most science behind it, and that is linked to weight loss, according to Perspectives in Clinical Research. Therefore, to be sure whether the product works or not, you will have to try by yourself.
Benefits & Results
Healthy Trim Benefits and Results
One of the benefits that you might get from this product is that your weight loss regime is going to target more fat and preserve your muscles. This is achieved by targeting fat at a more fundamental, cellular level. If it is to believe to the study published on Healthy Trim's website, people who used it lost 2.43 pounds on average, every day. Unfortunately, there are no other studies out there that could support or refute these claims. Some other benefits, also claimed by the company are:
A clinical study test is shown on the official website to prove the efficiency of Healthy Trim diet pills.
Users have an efficient customer support service available and working for them.
Prominent people have endorsed some of their ingredients and advocated for their benefits.
A lot of positive user reviews that are available online.
Since there are no independent studies available online, we have to rely on user reviews to decide whether these company claims are valid or not. So far, the product reviews on Amazon.com are mostly negative and refute company's claims. Many users have reported that they felt and saw no difference in their bodies after using the product. This would not have been as much of a problem if the money-back guarantee worked as advertised. When some customers complained to the company, they were ignored and did not get a refund.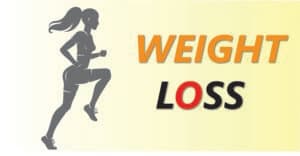 Details on Healthy Trim and Weight Loss
When you begin using Healthy Trim Original Formula, you should take 1-2 capsules twice a day, as per manufacturer's instructions. The effects should come within one hour when the caffeine kicks in. To get the full benefits of the pill, you should also adhere to the prescribed diet regimen, as well as do proper exercises.
On top of that, to keep losing weight, you should reduce the dosage as the time goes by. This way, your body will not form a tolerance to caffeine, and it will continue to respond to the ingredients.
Healthy Trim claims to aid weight loss and help you lose a massive amount of pounds by killing off cravings for certain foods, lowering the appetite and eliminating lethargy. As they claim, these are the most common things that lead to being overweight. The company said that they have sold more than 1M bottles of the product and that there are clinical results that show that the product works.
Instructions
How to Take Healthy Trim
When it comes to using this product correctly, there are two things that you should have in mind. The company gives a set of instructions on how to use Healthy Trim properly, it is pretty simple, and the focus is on these two things:
How many pills should you take?
In the beginning, you should start taking only one pill. This way, you will give your body the necessary time to get used to the pill and to the effects that it brings. During this period, you should pay close attention to how it's making you feel.
If you naturally have a lot of energy, you should maybe start by taking two pills in the morning. However, if you do not have a habit of drinking caffeine, you will probably only have to take one pill to feel the effects.
When to take the pills?
The best time to take the pills is immediately in the morning or around the noon. If taken in the morning, one should not eat or drink anything but water for the first 2-3 hours. It is not advised to take the pills before sleep as they may cause restlessness. They have been proven to cause sleeping problems if taken to late in the day.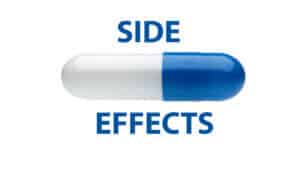 Side Effects
Potential Healthy Trim Side Effects
Again, as we mentioned before, the company did not disclose dosages of individual ingredients. Therefore, we do not know what side effects that product can cause. Nonetheless, we do know that the product contains caffeine so that we can talk about it. Some side effects, if you go above the daily recommended values of caffeine, are insomnia, elevated heart rate, anxiety, nausea and other issues.
Warnings
Healthy Trim Product Warnings
Unfortunately, the company does not provide any important product warnings on the label. Therefore, we once again have to make conclusions on our own. One indication that we would like to give you when it comes to this product has to do with the very low-calorie diet that you have to be on when taking Healthy Trim pills.
Any VLCD can slow down metabolism, cause stress to the body and cause malnourishment. It is challenging to get enough of all the vitamins and minerals that you need every day if you are only eating 500 calories a day. Therefore, this is a big red light when it comes to this product.
Hoodia can lead to dizziness, headaches, nausea, and high blood pressure and HCA can lead to colds, headaches, skin rashes, or upset stomachs. According to the Office of Dietary supplements, neither are beneficial for weight loss.
Healthy Trim Reviews
Most customer reviews that can be read online are unfortunately negative. Apart from not losing any weight from the product, people also experienced side effects. Therefore, when reading many of these reviews, you will get an impression that the product is a scam. You can find all of these negative reviews on Amazon.com listing, and you can make the final decision by yourself.
Lawsuits
Any Healthy Trim Lawsuits?
The Federal Trade Commission released two statements on this company. In an open letter released by the FTC, it is stated the company willfully lied to customers on Healthy Trim and its abilities to support weight loss, boost metabolism, and reduce appetite. This led the company's CEO to follow a plea deal where he would no longer be able to sell or help sell any supplements of this sort.
After issuing this open letter, another one came for a short while where the brand was banned from producing any more content, according to the FTC. This occurred in 2014 and what we see now is a revamped version of the product with different marketing claims that once were found. Because of their seedy history, it is important to put extra emphasis on tracking the company for bold statements. Judging by their official website, Healthy Trim is a fine choice for weight loss down the road. However, due to their shady history, one cannot take their claims without extra caution.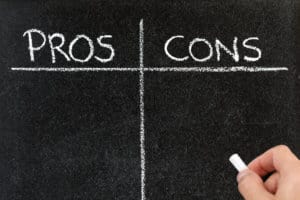 Pros
Healthy Trim Pros
May help you to jump-start weight loss
Includes ingredients with antioxidant properties
Cons
Healthy Trim Cons
Won't be beneficial for long-term weight loss
Likely to trigger side effects such as jitteriness and heart palpitations
The hoodia ingredient also suppresses thirst
Real Hoodia is costly and difficult to come by
Contains too many alleged weight-reducing ingredients to have safe and real effects
Enrolls you auto-shipment program
Healthy Trim Alternatives
After reading the review of Healthe Trim, it is up to you to decide whether this product is worth a try. In case you choose to seek out alternatives for it, we recommend that you find a supplement with proven ingredients and a decent price.
One of the best products we've seen on the market this year, in our opinion, is called Burn HD. The formula contains the proven ingredients in a four-part proprietary blend, and it is reported to help improve metabolism and trigger fat loss. What's more, the customer service is easy to reach, and the price is affordable. When it comes to adverse effects of the product, there are none, if we were to believe the dieters who've tried it.
What Users Are Saying
"Lives up to what it claims."
"Doesn't work!!!! Really no stars, but you had to select one."
"Still on the fence but hopeful – I've taken this product before and it helped with energy and my libido but not souch with weight. That was 6 years ago. I decided to try in again and have I'm having a whole different experience. This time I can tell that I eat a lot less. Mostly because my stomach becomes very uncomfortable if I eat too much after taking this product. But so far no actual weight loss. I'm only on day 9 though. I also don't crave sweets or snacks nearly as often as I did. So I am very hopeful using this product. On the downside it hasn't lit up my libido like it did before."
Bottom Line
The Bottom Line – Does Healthy Trim Work?
Well, are you ready to see exactly what's going on with Healthy Trim? We like that the supplement is affordable and the formula is listed online, but we have reservations about the product because it is not clinically proven to promote weight-loss and there are reports of poor customer service. We're also worried about the use of the "fad" ingredient hoodia gordonii.
If it's time to take control of your weight-loss, so you need a powerful program to support you along the way.
Among the best programs we've come across is Noom. With Noom you get personal touches like human coaching and custom meal plans – but there's so much more. There's food and exercise tracking, an extensive food database managed by nutritionists, expert advice and resources and more.
We're also thrilled to see that Dietspotlight readers can access a free trial of Noom to jumpstart the last weight-loss journey you'll ever need to make.
Learn More About Noom »