Black Latte Review

- 13 Things You Need to Know
Activated charcoal, l-carnitine, and coconut oil are all known to be healthy in their own, but can they lead to weight loss when combined with coffee? Black Latte, a latte product containing all these ingredients and more, claims this combination can do more than just aid in weight loss.
Black Latte says it can prevent weight gain, burn fat, and increase the metabolic rate, but is that true? Are there any scientific studies to back the claims made by this coffee drink? Keep reading to learn everything you need to know about this latte supplement, and reach the bottom line to find our research team's final verdict on this product.
Black Latte can be purchased through their Official Site.
Overview
What is the Black Latte Charcoal Drink?
Black Latte has been marketed as a fat loss drink that can be used by almost anyone. They claim the activated carbon and coffee-based beverage is an all-natural slimming agent that helps you to activate fat burning without having to adjust your lifestyle too much. Marketers of the product also claim that with Black Latte, you don't have to stick to diets or extreme exercise regimes.
Black Latte tea is a coffee drink containing coconut oil and flavor, activated carbon, l-carnitine, chromium picolinate, maltodextrin, and demineralized whey, but do any of these ingredients aid in weight loss?
Black Latte Competitors
Company Bio
Who Makes Black Latte?
Black Latte is produced by Hendel, LLC, a company established in 2014. On their website, Hendel claims to have gained recognition in the field of creating both cosmetics and biologically active food supplements. This recognition positions Hendel among the notable companies in its industry. The company claims to focus on continuous development and innovation, employing a team of professionals dedicated to advancing their product range.
Their product line predominantly includes weight loss and anti-aging supplements, reflecting their expertise in these areas. Although Hendel is actively involved in the production of food supplements and cosmetics, it's important to note that, as of now, they do not have a file with the Better Business Bureau (BBB).
How to Contact Black Latte Customer Service
Although the official website does not have a "Contact Us" page, you can reach the manufacturers through their website or by sending an email to iu.tagankina@hendel.pro. You can also reach them through their customer contact form here https://hendel.pro/en/content/kontaktyi.
Other Products from Hendel LLC
Hendel LLC makes other health products, including:
Neoritm Biologically Active Food Supplement
CollagenIQ with Hyaluronic Acid and Vitamin C
Mad Bizzon Dietary Supplement
Mixotica Dietary Supplement
Harmonica Linea Dietary Supplement
Keto Gure Effervescent Tablets
Bentolit Drink Mix
Eco Slim Biologically Active Dietary Supplement
Men's Defence Dietary Supplement
Cytoforte Dietary Supplement
Xtrazex Effervescent Tablets
Hendel's Garden Revitalizing Cream
Intimate Lubricant Gel
Moisturizing Gel
Clavosan Antifungal Foot Cream
Flexoren Warming Body Cream
Cristyler Anti-Hair Loss Lotion
Rechiol Anti-aging Cream
Aseptor Hand Spray-Gel
Innogialuron Anti-aging Booster
Upsize Bust Care Cream
Varikosette Leg Cream
Flekosteel Warming Body Balm
Scroll below for one of the best products we've seen over the last year.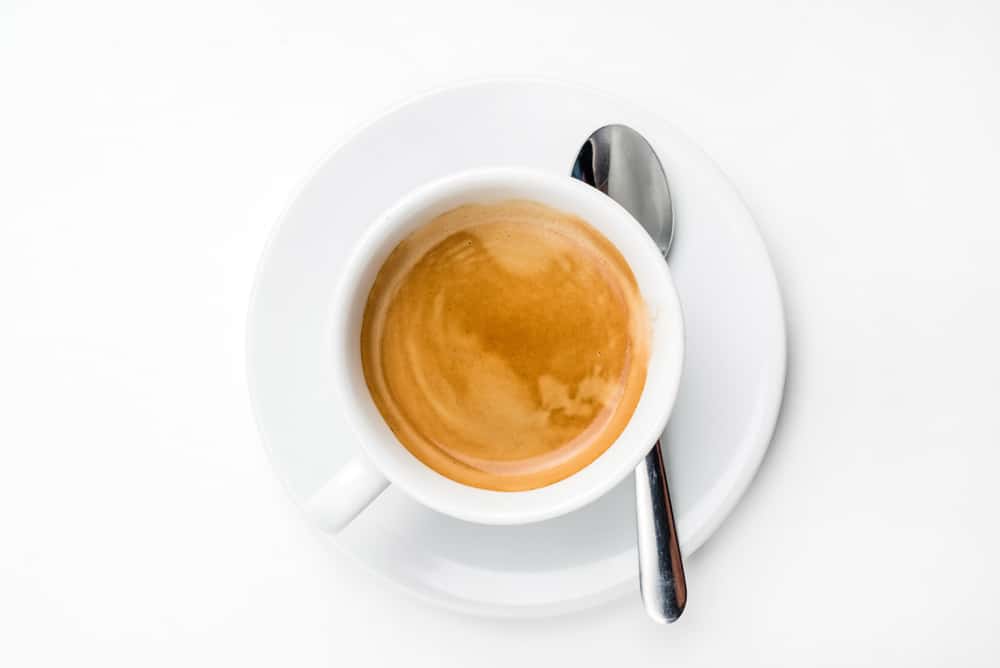 Claims
What are the Black Latte Claims?
Black Latte tea claims to help users everywhere to shed unwanted weight by drinking the product daily. They claim that users of their products have seen a transformation in less than a month. Black Latte have claimed that their product activates fat burning. They also claim that you do not have to adjust your habits or diet to enjoy the results of the drink.
Ingredients
9 Black Latte Ingredients to Consider
The ingredients in Black Latte include:
L-carnitine
Chromium picolinate
Activated carbon
Demineralized whey
Maltodextrin
Coconut oil
Instant coffee
Coconut extract
Natural chocolate flavor
Does It Work?
Does Research Suggest Black Latte Works?
Unfortunately, there is no evidence that activated carbon helps with weight loss. In fact, nutritionists and medical experts warn that activated carbon may prevent absorption of nutrients and cause some types of medication to not work. This is because the ingredient is often used in pharmaceutical settings to rid the liver of certain medications and compounds.
Research published in the International Journal of Obesity (London) shows that caffeine consumption, an active ingredient in instant coffee, can help burn off calories.
Another study published in the Journal of Pharmaceutical Health Care and Sciences showed that intaking maltodextrin may not aid weight loss, though more research is needed in this area. Additionally, the study found that resistant dextrin may be beneficial for weight loss, though this is not an ingredient included in Black Latte.
L-carnitine has been shown as an effective weight loss supplement by some research published in Obesity Reviews. However, another study published in Pharmacological Research showed that the beneficial effects of L-carnitine on weight loss were not very strong.
This latte drink contains coconut oil as an ingredient. According to one research study published in the European Journal of Clinical Nutrition, coconut oil has not been proven to be an effective weight loss supplement. Another study published in PCD confirmed these findings, noting that coconut oil as a weight-loss supplement does not work.
Weight Loss
Black Latte and Weight Loss: Is There a Connection?
We see three ingredients in Black Latte that could help increase weight loss. Let's examine the research behind whey, coffee (caffeine), and chocolate flavor.
Whey is a dairy-derived protein commonly used by people from all walks of life. Can this protein help you lose more weight? According to the journal Obesity Surgery, "Whey protein supplementation promoted body weight and FM loss." Clinical Nutrition ESPEN shared research on the effect of whey protein as a weight-loss intervention. The authors found that "both groups lost significant weight," and "whey protein is a low-cost and readily available nutritional supplement that can be integrated into a weight loss intervention."
Coffee is the primary source of daily caffeine intake for many people. Research into the effect the stimulant has on weight is promising. Based on a review published by Critical Reviews in Food Science and Nutrition, "caffeine intake might promote weight, BMI and body fat reduction." The European Journal of Clinical Nutrition also suggests that "caffeine intake is related to successful weight loss maintenance."
Finally, we have chocolate flavoring. A common issue during weight loss is cravings, often for sweets. If Black Latte taste hits the spot for a user, it could appease those cravings for sugar thus decreasing total calorie intake.
Side Effects
Possible Black Latte Side Effects Based on Ingredients
We found no mention of side effects in Black Latte reviews on Amazon. However, based on the ingredients, there could be a few issues.
Whey may cause:
Stomach discomfort
Gas
Bloating
Diarrhea
Constipation
Caffeine is known for causing:
Jitters
Excess energy
Shakes
Headache
Energy crash
Diarrhea
These potential Black Latte side effects may not affect EVERY user, but they will cause issues for some.
Directions
How to Make Black Latte: Directions
This is how to make Black Latte, according to the manufacturers:
Put two teaspoonfuls of Black Latte powder into an empty cup.
Pour 200 ml of hot water into a cup.
Stir until the powder is dissolved completely.
Take the instant drink warm with your breakfast or to start your day.
Cost
What's the Average Cost? Who Sells Black Latte?
Black Latte has been marketed extensively online and also on social media. There are Facebook groups to help users purchase and sell the product.
As of September 2022, Black Latte prices via the official Hendel store are:
1 box: $32.90
2 boxes: $59.90
3 boxes: $87.89
4 boxes: $114.90
5 boxes: $126.86
On Amazon, the average prices range is between $20 and $25 per box.
Contact
Contact Black Latte Customer Service
Email: info@hendel.store
SMS: +1 845 547 7711
Address: Russia, Moscow, Khlebozavodskiy passage, h. 7, bld. 9, section X, room 25G
Pros and Cons
A Few Charcoal Latte Pros and Cons
Pros
Some customers say the drink has good taste.
The product contains some protein.
Cons
There is no official customer care portal.
The product is expensive compared to other coffee drink mixes.
There is no research showing activated charcoal is healthy to consume as a supplement.
The supplement has been associated with some side effects.
What Users Are Saying
What Users Are Saying
"Delicious tea! – Great black tea and reasonably price."
"Over-priced for the quantity and Quality, Did not get the results I was hoping for. Charcoal by itself will usually remove gas from your intestinal tract. This did not. which makes me think the charcoal was very little amount. Taste was ok, small amount of product for the money spent."
"This works miracles I had to literally order 3 more. Is really helps with all those cravings go away."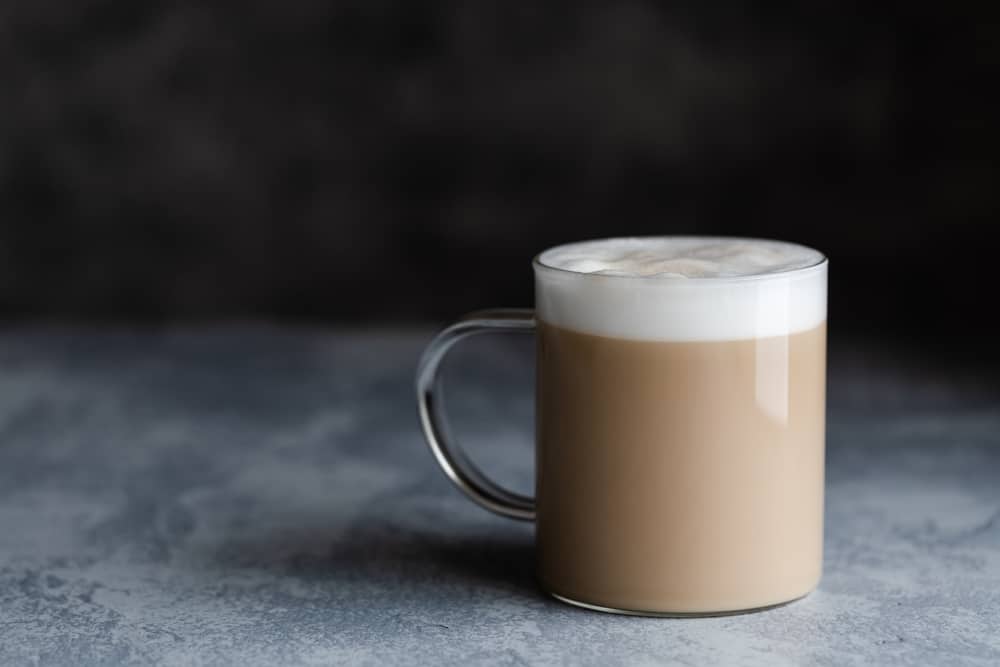 Bottom Line
Bottom Line on Black Latte Results
Regarding weight loss, Black Latte may not be the best solution. Although some reviews have said the latte mix tastes good, most research shows this blend won't help you shed those extra pounds. Plus, the supplement has been associated with a few side effects because of one of its main ingredients, activated charcoal.
Choosing a clinically-researched weight-loss solution is important for many people, which is one of the reasons we love the Noom program so much.
This weight-loss system has been heavily studied, so the makers are certain users will lose weight. This is because Noom offers an extremely customizable program that offers personalized meal plans, 1:1 sessions with a health coach, extensive food logging databases, educational tips, and even health tracking tools. If you are ready to check out this program for yourself, make sure to check out their free trial offer, available for a limited time only!
Learn More About Noom »