Ladder Sport Review

- 12 Things You Need to Know
Ladder Sport – LeBron James suffered game-changing cramps in the 1st game of the 2014 NBA Finals. Anyone who's followed the athlete knows he doesn't accept obstacles, he powers through them. As a result of his body turning on him in that game, he started Ladder Sport with the help of a couple friends. 
Our researchers decided to take a closer look at what the athlete created, including ingredients, claims, side effects, research and more. Take a look at our bottom line in this Ladder Sport review.
Ladder Sport can be purchased through their Official Site.
What is Ladder Sport?

Ladder Sport is a high-performance nutritional company that provides different supplements such as superfood greens, pre-workout drinks, plant, and whey protein powders. The company found online at LadderSport.com aims to provide high-quality and cleaner supplements that enable users to get the most of their workout to achieve fitness goals and fuel your body. Its tagline is "Rituals Over Resolutions."
Ladder Sport Competitors
Who Makes Ladder Sport?
Ladder is the company that produces the Ladder Sports Supplements. It was established through a partnership of Arnold Schwarzenegger, Mike Mancias, and LeBron James. The company is headquartered in Marina del Rey, California. The idea of producing the supplement started when LeBron James experienced excruciating muscle cramps when he played Game 1 of the 2014 NBA Finals. Therefore, he sought a supplement that could prevent him from experiencing physiological pitfalls during critical moments. 
They established the company to develop effective and clean supplements for athletic advancement. The ingredients of the Ladder fitness supplements are free of sweeteners, color, and artificial flavors and are naturally sourced. Also, the products are NSF Certified for Sport, and several teams such as MLB, NHL, NBA, and NFL rely on these products. The company was the first choice to partner with OpenFit with its mission to provide the best nutrition and fitness solutions when it comes to effectiveness, purity, and quality.
Ladder Sport Customer Service
The brand has not provided a direct telephone or mobile phone contact. However, you can get in touch with their customer service through help.openfit.com. There are also several positive Ladder supplement reviews online. Further, you can also contact Ladder Sport on social media.
Ladder Sport on Social 
Facebook.com: /laddersport

Ladder Sport on LinkedIn: Ladder

Email: info@ladder.sport

Twitter: @laddersport

Instagram: @laddersport
Scroll below for one of the best products we've seen over the last year.
Ladder Sport Claims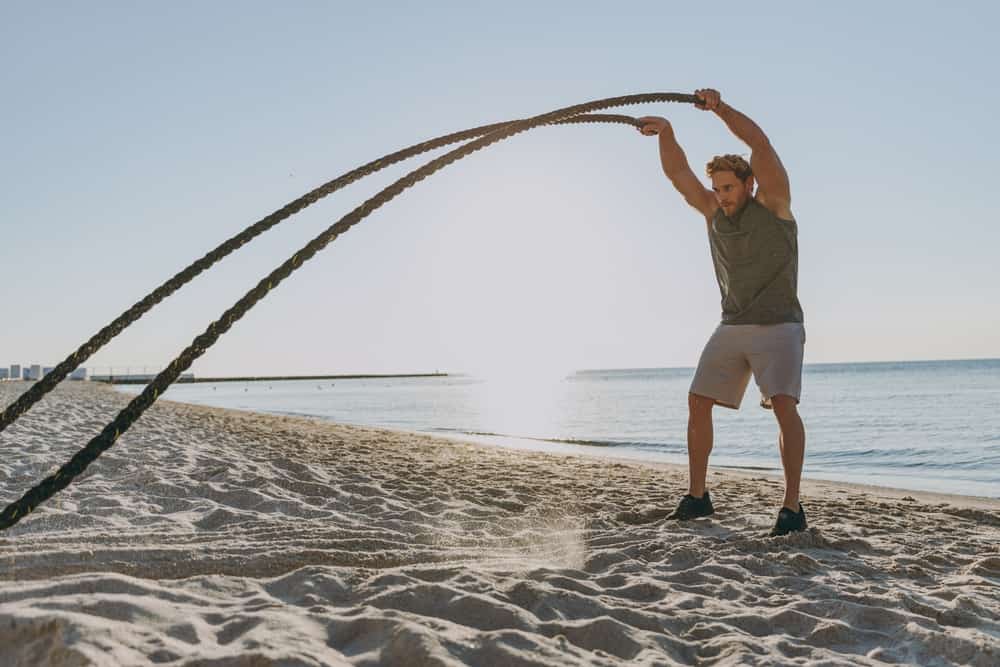 The brand claims that you do not have to be a professional athlete to experience the benefits of consuming Ladder Supplements. If you want to get healthy, train for a marathon, or add the appropriate supplements and other aspects of your life; the supplement can help you. 
Also, Ladder Sport and LeBron claim each gold-standard product is rigorously tested, backed by science, and you can use it to unlock your potential for enhanced body performance.
Ladder Sport Ingredients
There are four main Ladder Sport supplements including a pre-workout, plant-based protein, whey protein and superfood greens.
Ladder Pre-Workout: Contains 250mg of theanine, 3g of beta-alanine, 5g of creatine, and 100mg of natural caffeine.
Ladder Plant-Based Protein: Contains 4.5g of BCAA's, 9g of essential amino acids, and 21g of protein.
Ladder Whey Protein: Contains 7g of BCAA's. 14g of amino acids and 26g of protein.
Ladder Superfood Greens: Contains 400mg magnesium, 3000 IU of vitamin D, 100mg of matcha powder, and 2000mg of spirulina. It also contains Rhodiola root that helps to boost immunity and works as a potent adaptogen.
Do Ladder Sport Supplements Work?
The only way to tell if a supplement (or supplements) will work is to investigate the ingredients used therein. Ladder Sport uses good-quality ingredients, but will they work as claimed?
Ladder Sport and Weight Loss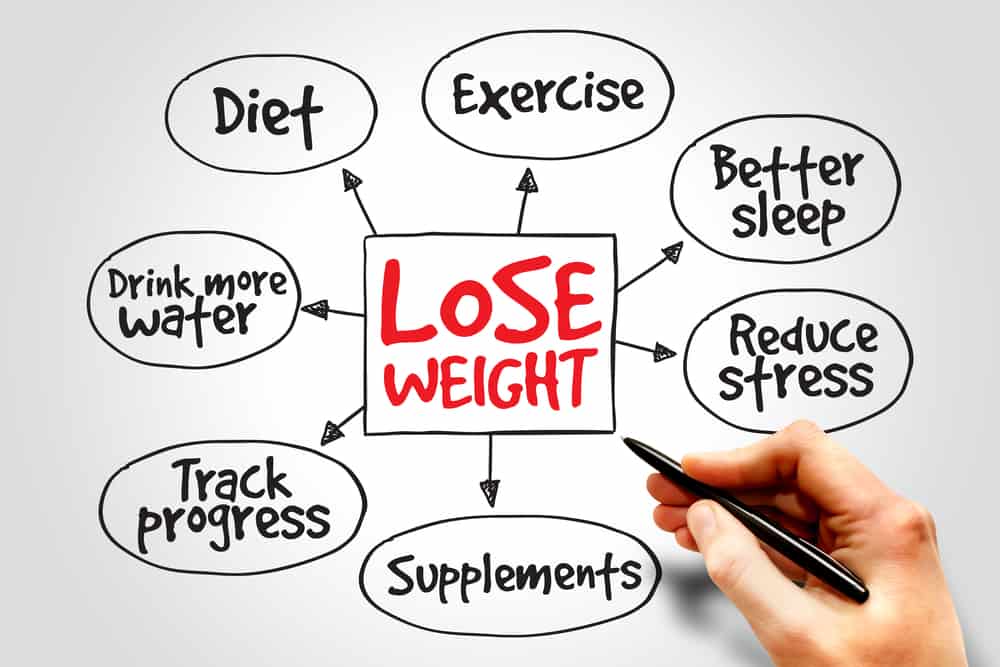 Ladder Sport supplements were made for athletes and high-performance training, but will at least some of the ingredients help you on your path to weight loss?
How to Use the Ladder Sport Supplements
The Pre-Workout supplement is best taken with 8-12 oz of water at approximately 30 to 45 minutes before training.
Both Ladder Protein and Ladder Plant Based Protein come in vanilla and chocolate, and you should take it with 8-12 ounces of water or plant milk. Although you can take it any time of the day, it is advisable to take it between 1-2 hours after or before training.
Experts recommend mixing the Ladder Superfood Greens with apple juice or coconut water for a hydrating and sweet treat.
Ladder Sport Side Effects
The Ladder Sport products are generally safe for consumption. However, products such as Ladder Whey Protein might not suit people who are allergic to dairy products. Users have reported the following side effects:
Fatigue

Constipation

Stomach discomfort

Bloating
These side effects are commonly seen in conjunction with protein supplements and tend to happen when the user doesn't drink enough water throughout the day.
Cost and Where to Buy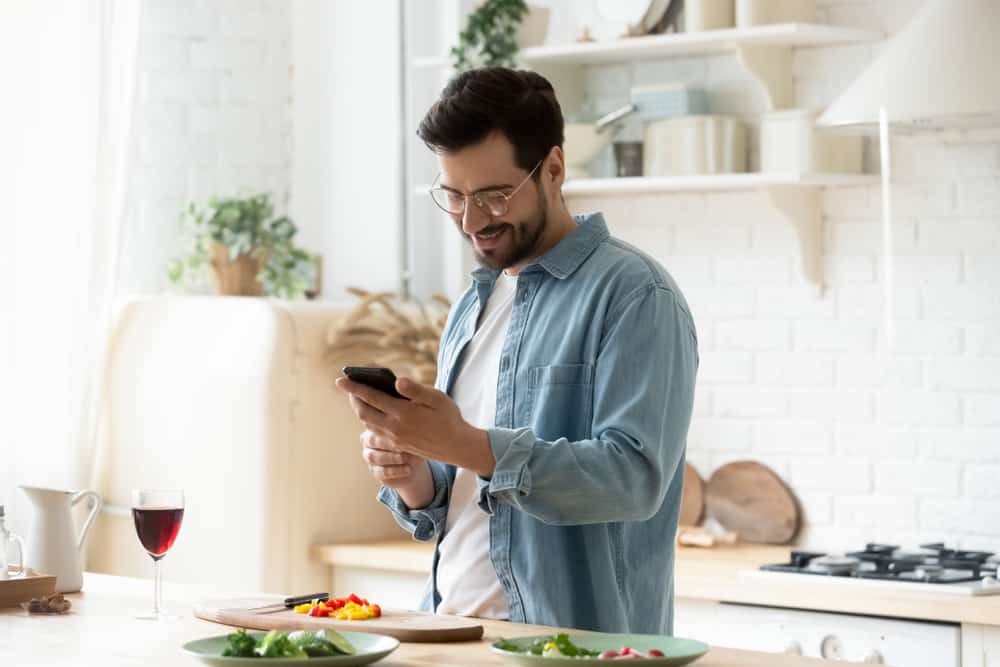 You can buy the supplements of the brand directly from their site at ladder.openfit.com. You can also buy Ladder Sport online through Amazon.
Whey Protein
4 servings (Sampler): $16

15 servings (Packets): $40

30 servings (Packets): $70

30 servings (Bag with scoop): $60

45 servings (packets): $90
Ladder Plant-Based Protein
4 servings (Sampler): $16

15 servings (Packets): $40

30 servings (Packets): $70

30 servings (Bag with scoop): $60

45 servings (packets): $90
Pre-Workout Mix
4 servings: $15

15 servings: $37

30 servings (packets): $66

30 servings (bag): $56

40 servings: $85
Superfood Greens
4 servings: $16

15 servings: $40

30 servings (packets): $70

30 servings (bag with scoop): $60

45 servings: $90
Customers can access a Ladder Sport promo code of $20 which they can redeem for their next order. Also, Ladder provides a 20 percent discount for all subscribed orders.
Pros and Cons
As is the case with every supplement and every supplement company out there today, there are both pros and cons found in Ladder Sport reviews.
Pros
Easy-to-use, on-the-go packets

NSF Certified for Sport

Shipping is free

Vegan blends and gluten-free

Does not have artificial sweeteners

Subscription options available

Offers refunds within 30 days
Cons
Does not offer several flavors from their products

It only provides four supplements

Its products are more expensive than competing brands

Ships products only within the US
What Users Are Saying
"I have yet to find a vanilla flavored protein powder that actually tastes good in the slightest. I figured this one would finally be the one after reading they source their ingredients from vanilla beans. Tasted chalky in my shake and was gritty in a dessert topping that I mixed it with, and just not like vanilla in my opinion. Now I have another container of vanilla protein powder that will sit around collecting dust."
"I'm very picky about my protein. A lot of proteins are too sweet. Chocolate tastes fantastic! And good rich dark chocolate flavor. Will buy again."
"I think this is a superb product. It uses the best-researched ingredients and the best-researched doses and it has a really remarkable emphasis on ingredients that promote focus. The main potential downsides are the cost and the fact that it's not all that high in caffeine. I wouldn't buy it again."
Bottom Line on Ladder Sport Supplements
Ladder Sport is a workout supplement made from all-natural ingredients. It claims to function to unlock your muscles from every physical activity or workout. The brand also claims that its products can help the user lose fat, build muscles, and consume essential nutrients. 
If you're concentrated on losing weight, Ladder Sport supplements could help you maintain protein levels, increase energy, and workout longer, but they won't help you get eating under control or manage the psychological side of weight loss. For that there's Noom.
Noom is a simple and effective weight loss and health program that's been recognized by the Centers for Disease Control and Prevention (CDC) as a healthy lifestyle plan. The program assigns every user a personalized, real-life coach who's available to contact whenever you need support. For a limited time, we're able to offer our readers a free trial offer. You CAN lose weight once and for all. 
Learn More About Noom »