Karma Water Review

- 11 Things You Need to Know
Karma Water claims their push cap sets their kombucha drinks apart from the rest, allowing for a potent blend of probiotics, minerals, vitamins, and other healthy ingredients to enter the body the right way. At 20 calories per bottle, this drink claims to transform regular water into wellness, but is that true?
What kind of ingredients can be found in this probiotic proprietary blend? Is there any more information concerning their special bottles? If you want to learn more about Karma Water, make sure to keep reading to the bottom line!
Karma Water can be purchased through their Official Site.
Overview
What is Karma Water?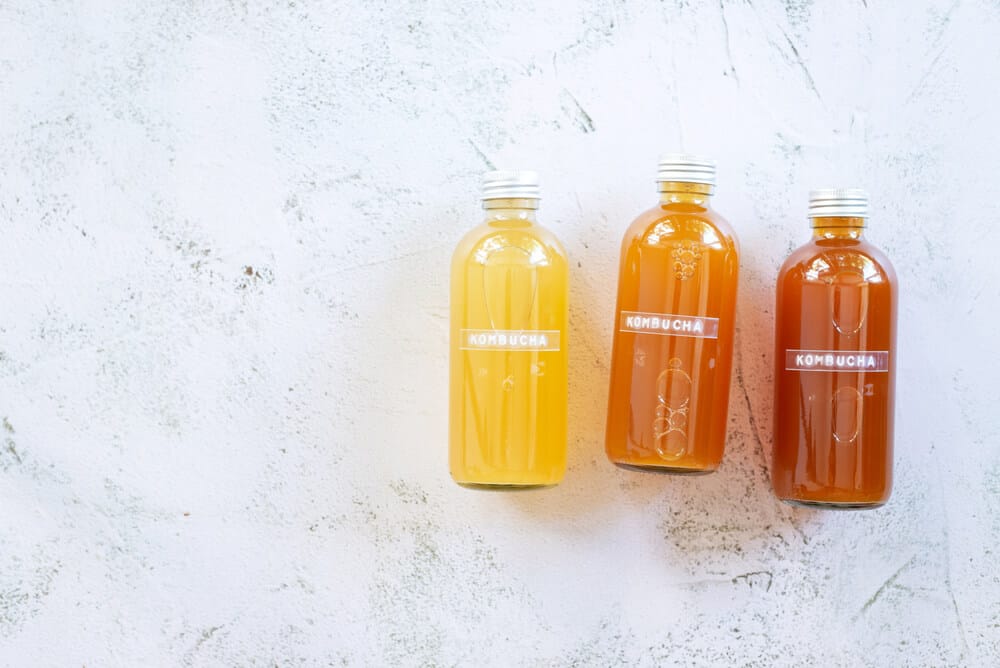 Nutrients in kombuchas and premixed drinks deteriorate as time passes, but Karma Wellness Water features a patented push cap that they claim guarantees the ideal potency for its proprietary blend of ingredients.
Comprised of probiotics, antioxidants, and vitamins, Karma Water is low-calorie vitamin water that strives to transform water into wellness. Karma Water is available in four types: CBD, energy, probiotics, and vitamins – all with various flavors across each category.
De Gruyter Open – This study analyzed the use of water-soluble vitamins to help improve the subject's diets and determined that vitamin B3 supplementation is required for the average athlete.
Antioxidants – Kombucha beverages were found to contain a healthy amount of antioxidants and polyphenols in this study.
European Journal of Nutrition – This research study found that mineral water may lead to increased bowel movements.
Karma Water Competitors
Who Makes Karma Water?
Karma Water is manufactured by Karma Culture LLC, based out of Pittsford, NY. Co-founded in 2011 by CJ Rapp and Jeff Platt, Karma Water was developed as a new way to drink vitamins with a product that delivers on its promise.
The Karma mantra states that if individuals do something positive for others or themselves, then they will get something positive back in return.
Karma Water Customer Service
There are several ways to contact customer service including:
Email: info@drinkkarma.com
Social media: Facebook, Instagram, Twitter, and TikTok
Individuals may also be able to get answers to a few questions
Other Products from the Makers of Karma Water
Karma Water is currently the only product offered by Karma Culture LLC.
Scroll below for one of the best products we've seen over the last year.
Claims
Karma Water Claims
The idea behind this product compared to the competition is users will receive fresh vitamins and essential ingredients through their patented push cap, which protects active ingredients to ensure optimal potency.
The formula was developed to deliver three-to-six times the potency of competing brands across several different types: mind, body, spirit, balance, and vitality. Each type contains the basic vitamin pack is comprised of 110 percent of seven essential vitamins, including A, B3, B5, B6, B12, D, and E.
Ingredients
Karma Water Ingredients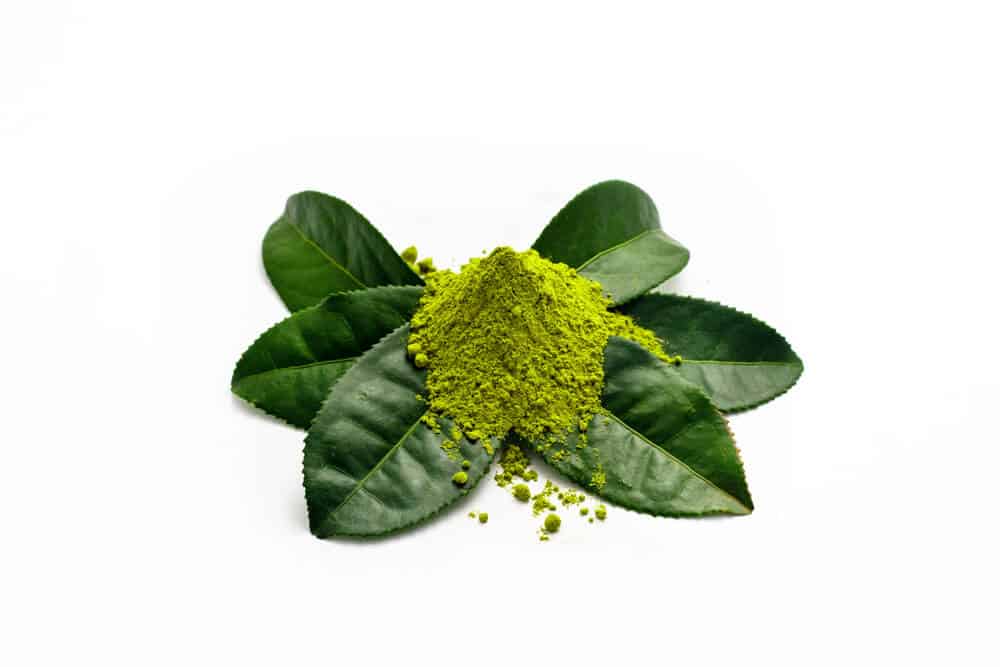 The Karma Water formula contains the following ingredients:
Beta-Carotene (Color)
Cane Sugar
Cholecalciferol (Vitamin D3)
Citric Acid
Cyanocobalamin (Vitamin B12)
D-Calcium Pantothenate (Vitamin B5)
Dl-Alpha-Tocopheryl Acetate (Vitamin E)
Green Tea Extract (50% Caffeine)
Magnesium Oxide
Monopotassium Phosphate
Natural Flavor (Contains Coconut)
Niacinamide (Vitamin B3)
Pyridoxine Hydrochloride (Vitamin B6)
Retinol Palmitate (Vitamin A)
Salt
Spring Water
Stevia Rebaudiana Leaf Extract
Does Karma Water Work?
Given the above ingredients, Karma Water supports some of its claims. Let's investigate a few of the most important ingredients in detail:
Green Tea Extract
In a study published by the Journal of Oral and Maxillofacial Pathology, researchers determined that green tea consumption is linked to the prevention of numerous degenerative health conditions, oxidative stress, and neurological issues. It also acts as an antioxidant to act as a protective mechanism from various ailments.
Another study presented by BioMed Research International determined that the catechins in green tea are effective in preventing and treating infectious diseases so green tea is an important dietary factor.
Magnesium Oxide
According to Scientifica (Cairo), magnesium oxide aids in speeding up metabolism, which can lead to weight loss, can help treat migraine headaches and a variety of other medical ailments. The study also found that magnesium is an effective aid for low mood, smoking cessation, ADHD, and other disorders.
Stevia Rebaudiana Leaf Extract
As an alternative to sugar or artificial sweeteners, Nutrition Today discovered that stevia shows promise as a natural option to lower energy intakes, which could result in the prevention and reduction of obesity.
Vitamin A
In a study presented by the Community Eye Health Journal, researchers found that vitamin A is an essential micronutrient that must be included in a human's daily diet because the body cannot manufacture it naturally.
The study also highlighted the benefits of vitamin A consumption including the management of various physiological processes, skin cell replacement, low-light vision improvement, maintaining a healthy immune system, and as an integral part of growth.
Vitamin B3
Vitamin B3 (niacin) has been found to play a critical role in the central nervous system, according to a recent study from the International Journal of Molecular Sciences. The study also determined that vitamin B3 is crucial in neuronal health.
Vitamin E
According to Sultan Qaboos University Medical Journal, researchers found that vitamin E boasts antioxidative properties which help battle a variety of diseases and is effective against allergies and asthma.
Weight Loss
Karma Water and Weight Loss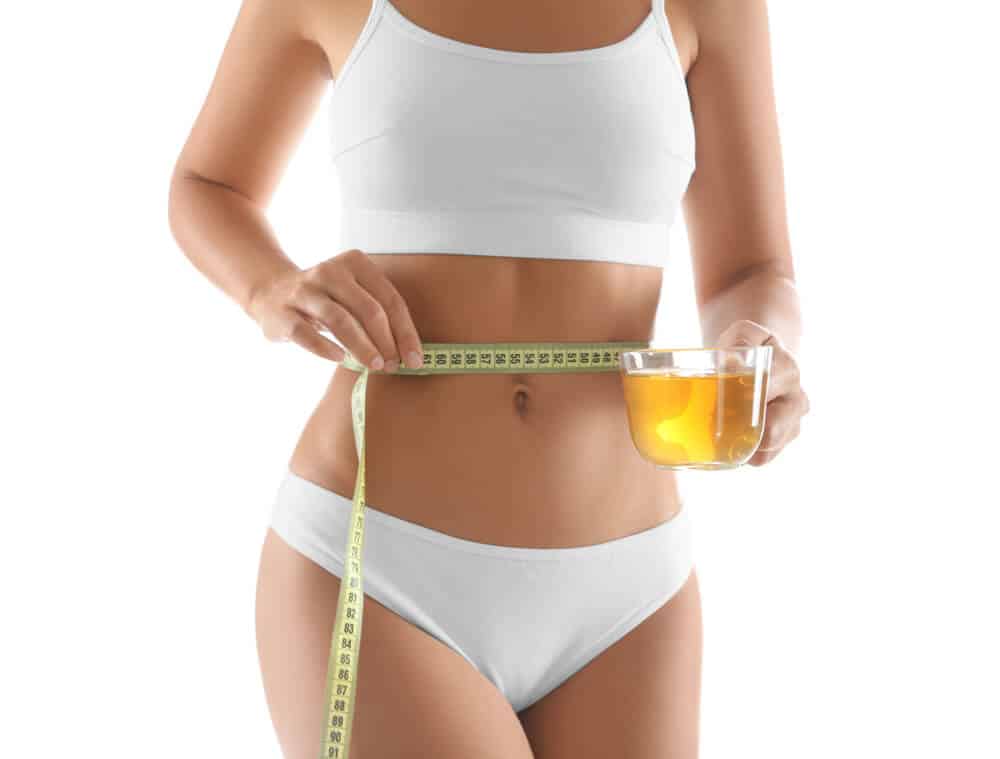 While stevia has proven to reduce obesity, Karma Water does not aid in weight loss other than making you feel fuller from drinking a water-based beverage. However, the company does not claim that this product will aid in weight loss.
Instead, Karma Water is focused on providing essential vitamins and nutrients to improve the mind, body, spirit, balance, and vitality.
Side Effects
Karma Water Side Effects
While there are no specific side effects reported in Karma Water reviews or on their website, the product contains tree nuts so those with allergens should be cautious. If you have questions about the formulation, contact your doctor or nutritionist to ensure this product is safe for your consumption.
How to Use Karma Water
Using Karma Water is different than normal premixed vitamin drinks. To use, push down the cap to infuse the fresh vitamins into the spring water then shake to thoroughly mix. The patented push cap ensures Karma Water flavors and vitamins are fresh every time.
Cost and Where to Buy
Karma Water can be purchased at grocery stores and convenience stores across the United States for around $2.30 per bottle. You can also purchase this product through several online retailers like Amazon and the Karma Water Walmart product page.
Pros and Cons
Pros and Cons
Before trying this product, consider the following pros and cons:
Pros
The beverage contains fresh vitamins A, B, D, and E, potassium, potassium, and maca extract for hydration.
The water is lactose-free, gluten-free, and non-GMO.
There are only 20-calories per bottle.
Cons
Cap can be difficult to push down if the user has long nails.
Those with a tree nut allergy are not recommended to consume the drink.
The beverage may not be able to help users with weight loss.
Bottom Line
Bottom Line on Karma Water Results
Karma Water is an all-natural, lactose-free, vegan, gluten-free, non-GMO vitamin water that will leave your body feeling amazing. With four Karma Water flavors: CBD, energy, probiotics, and vitamins; each boasting different health benefits, there are options for every taste.
However, for those who want to really improve their health and lose weight, they may need more than a probiotic drink to cause benefits, which is why it is so important to have a comprehensive program in your corner.
One of the best programs available right now is one called Noom. Customized meal plans, coaching sessions, and health tracking are just a few of the clinically-researched tools available from the system. Plus, with the available positive reviews and research backing the program, there are tons of signs pointing toward this weight-loss system helping you lose weight and keep it off.
If you are ready to give this program a try, Noom is offering a free trial offer for a limited time.
Learn More About Noom »